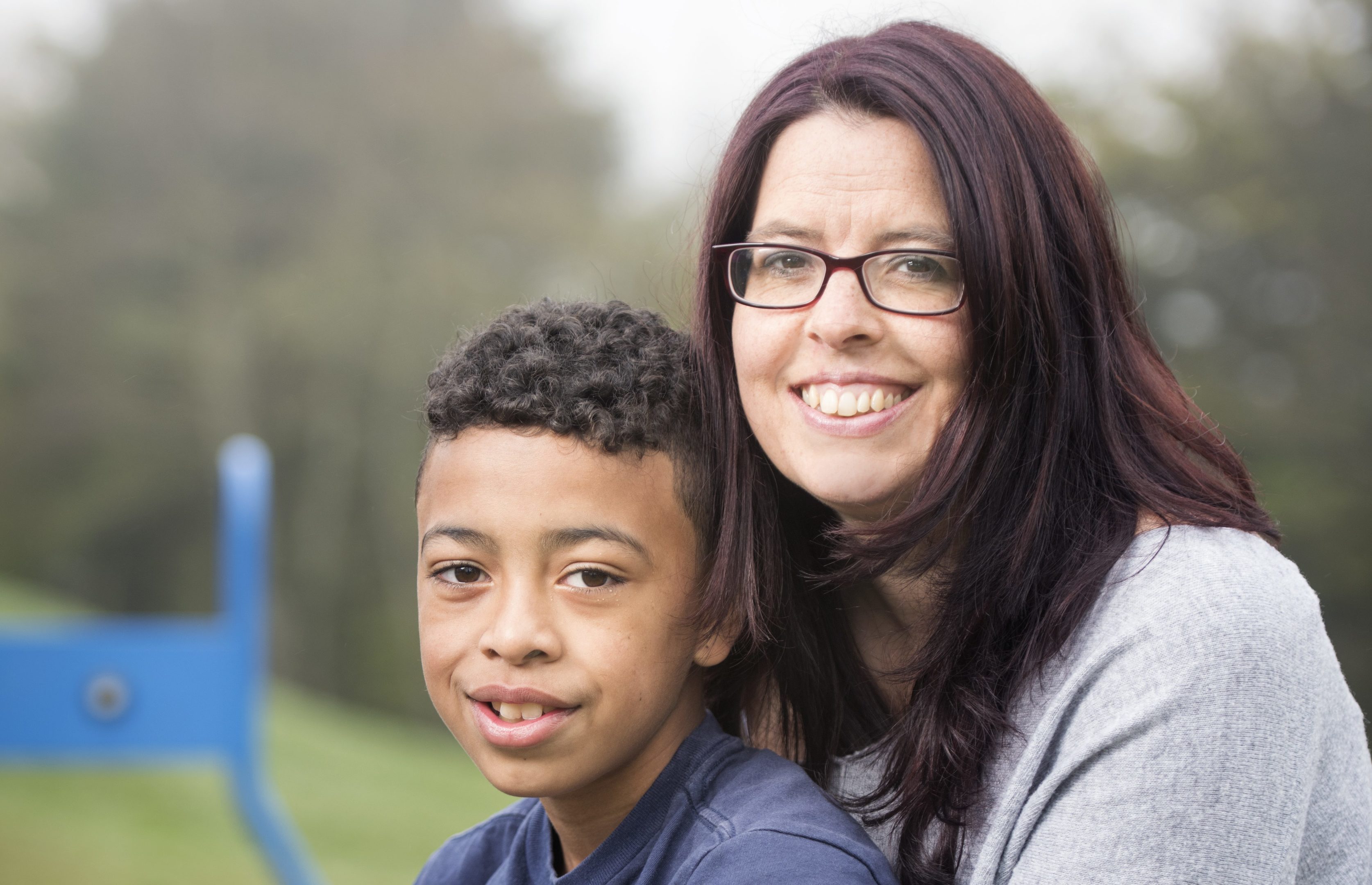 KAI FEENEY is a promising footballer.
But a rare lung disease means this sporty 12-year-old may not get to fulfil his ambition of playing professionally for his favourite team.
The eldest of five, Kai has Primary Ciliary Dyskinesia (PCD) which causes a persistent cough and can result in lung damage.
"Kai looks fine, so people often don't realise there's anything wrong," says mum Aimee, from Peacehaven in East Sussex. "But PCD has a big impact on his life."
To try to keep his lungs clear, and avoid the risk of infection, Kai follows a demanding routine each day, getting up at 6am so there's time to carry out vital therapies before school.
He uses a nebuliser — a mask that fits over his face — for 20 minutes twice a day so that he can benefit from a salt solution.
A second nebuliser delivers antibiotics to protect Kai against infection.
"He has been using this twice a day, too, for five months," Aimee says.
Kai also uses a device called an acapella which, when he blows into it, vibrates his lungs.
"It helps the mucus move so it is easier for him to 'huff' it up," Aimee explains.
He also uses inhalers twice a day and takes antibiotics in tablet form, along with vitamin D, three times a week.
Aimee admits: "It's hard work, and there's so much to remember — but we're a team."
When Kai gets really ill, more antibiotics are needed and he may be admitted to hospital.
"In 2016, after an operation for appendicitis, Kai was unable to do his usual physio because of stomach pain," Aimee says.
"When the doctors saw him, they immediately noticed he had lost the spark in his eyes — he has such bright, beautiful eyes."
Kai spent four weeks in hospital and was given intravenous antibiotics and intensive physiotherapy.
It was hard on the whole family and Aimee says: "The other children missed him so much. I know he was very well cared for, but I cried every time I had to leave him on the ward."
To avoid missing too much school, Kai has regular physiotherapy in the holidays at the Royal Alexandra Children's Hospital near the family's home but his mum adds: "It's hard for Kai as he does not get to relax in the holidays, or spend time with his friends."
Every six months, Aimee takes Kai to a PCD clinic in London for tests, but he takes the challenges he faces in his stride and his sunny personality makes an impression on all the medical staff he meets.
"He just gets on with it and even on a bad day he never, ever complains," Aimee says.
"The only sign that he is feeling really poorly is if he says he doesn't want to go to football."
Aimee is used to worrying about Kai, since she felt something was wrong from the moment he was born.
"I noticed there was something not right with his breathing, that first night," she recalls.
"He had a very runny nose, he was really cold and his head was bobbing."
Kai was taken to intensive care and spent two weeks on oxygen.
Medics believed that his runny nose would clear up and he was allowed home, but Aimee was concerned.
"Kai had a constant runny nose and his mucus was thick and gluey," she said.
"Then, at seven weeks, he stopped breathing and we called an ambulance."
At this stage, doctors could not pinpoint the cause of Kai's symptoms and he endured many tests including a lumbar puncture.
He took medicine throughout his first year for a condition called gastric reflux.
He struggled to eat and, as a toddler, could only be given yoghurt, chocolate and cheese.
Throughout his life, Kai has suffered constantly from a clogged nose and a cough.
At the age of four Kai had an operation on his adenoids and, aged 10, a further operation on his sinuses.
After this, facial swelling led doctors to prescribe steroids as they thought Kai might be experiencing an allergic reaction.
By now, Aimee was used to fighting for her son and she insisted Kai should be referred to a specialist.
"He was about to start secondary school and I just thought: 'This can't continue,'" she recalls.
At an appointment with an ear, nose and throat specialist, Kai endured distressing tests that involved a camera being inserted into his nostrils and the need to scrape the inside of his nose so that tiny hair-like structures that line the airways could be analysed.
PCD was finally diagnosed, bringing with it feelings of sadness and guilt for Aimee, who explains: "PCD is an inherited condition. Kai's father and I both have a 'wonky gene'.
"I feel that I gave my son an incurable condition. To watch your baby be ill and not be able to do anything about it is just the worst thing.
"In spite of it all, Kai has a great sense of humour. He loves all sports and is very good at football. He plays for the school team and a local club and is a talented striker."
Lifetime of treatment for sufferers of chronic condition
CHILDREN with the debilitating, inherited illness Primary Ciliary Dyskinesia have a persistent cough from birth.
They face a lifetime of recurrent chest infections, often develop hearing loss and lung damage and in severe cases a lung transplant may be needed.
Treatment with antibiotics and daily physiotherapy to clear mucus from the lungs helps but there is no cure.
However, researchers led by Professor Chris O'Callaghan of University College London Great Ormond Street Institute of Child Health are investigating a possible new treatment.
These early steps could, researchers hope, lead to a new way to treat PCD by improving or restoring the function of cilia — tiny, hair-like structures that line the surface of the nose and lungs.
Healthy cilia move in a regular, rhythmic way and this motion helps to clear potential infections — such as bacteria and viruses — that we inhale but in people with PCD they don't "beat" properly, meaning mucus is not cleared.
Many of the defects in PCD are caused when the genes which provide the instructions to make cilia have what's called a "nonsense mutation" which affects the cilia.
Two different drugs are being tested.
Gentamycin has been used in people as an antibiotic for many years, and Ataluren, which is being tested as a possible treatment for cystic fibrosis and Duchenne muscular dystrophy.
Professor O'Callaghan says: "We are using new ways of delivering drugs that have the potential of restoring ciliary function in children and adults with PCD."
Action Medical Research is a UK-wide charity saving and changing children's lives through their medical research.
For more information visit www.action.org.uk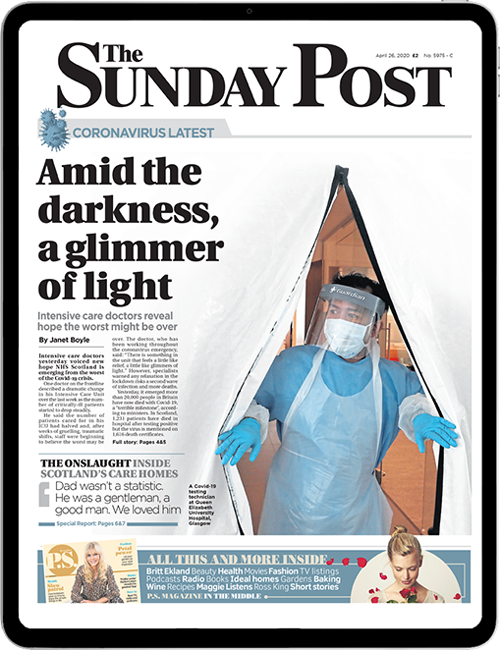 Enjoy the convenience of having The Sunday Post delivered as a digital ePaper straight to your smartphone, tablet or computer.
Subscribe for only £5.49 a month and enjoy all the benefits of the printed paper as a digital replica.
Subscribe