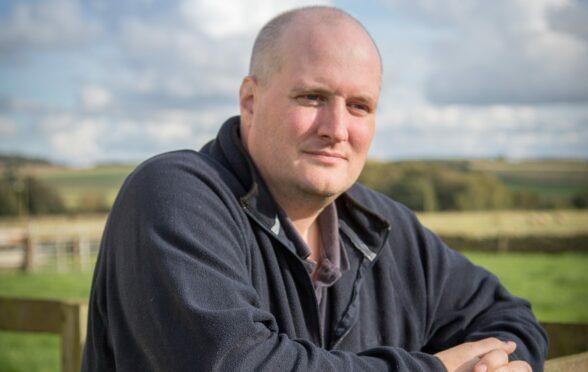 Deaths and life-threatening accidents on farms have climbed during the pandemic, according to Health and Safety officials.
Fatalities in agriculture almost doubled in a year as farmers worked long hours. Deaths rose from 20 to 34 in farm workers in Britain with five in Scotland last year and a further 12,000 accidents happened over the same period.
Seven members of the public also died on farmland, five killed by cattle. Two were children killed in farm accidents. It was the highest number of deaths recorded in last five years says the Health and Safety Executive.
The accidents have tell-tale signs of exhaustion in a workforce under great pressure to put food on the nation's tables says the Farm Safety Foundation.
Farm workers were killed by moving vehicles, animals, machinery, equipment or falls from heights.
Stephanie Berkeley, manager of the Farm Safety Foundation said: "The profit margins for farmers often mean that they cannot afford to employ others and so often work on their own under huge pressure.
"Their days are up to 15 hours long, often seven days a week, because of the constant demand from livestock and farm maintenance.
"Others have to take on an extra job outside to pay the bills. I honestly cannot remember a time when farmers were under greater pressure.
"Our recent research showed that almost seven in 10 identified tiredness as a major risk with most having taken or seen others take short-cuts. They have little time for rest or time out. Farming is by far our most dangerous industry but because the UK only produces around 60% of its own food the pressure is on farmers to increase it."
Adrian Hodkinson, acting head of agriculture at the HSE, said producing high-quality British food seemed to come at a significant human cost.
"We need everyone to play their part to improve their behaviour, do things the right way and 'call out' poor practices," he said. "Agriculture will continue to be a priority sector for the HSE."
Farming now has the worst worker fatality injury rate at around 20 times higher than all industries.
The most recent death in Scotland was last month when a man died in a fall at a farm in Angus.
Three of the fatalities on Scottish farms last year involved quad bikes used by farmers. Another farmer was killed by a bull and the fifth died from burns.
Aberdeen University studies reveal that only one in three farmers regularly wear safety helmets on quadbikes. They told researchers, Amy Irwin and Jana Mihulkova, they were too busy or forget to wear them. The Aberdeen researchers have teamed up with industry partners to develop a safety training course and it plans to use safety techniques borrowed from training air crews and off-shore workers.
Trapped under a two-tonne cattle feeder, I thought I'd been paralysed
Graeme MacLeod was lucky to survive when a two-tonne cattle feeder crushed him on his Borders farm.
The cattle farmer from Gordon was cleaning out the container when it fell on him in May.
"I was pinned to the ground, couldn't move and honestly thought I had been paralysed. By chance I had my mobile phone in my pocket – lucky really as I normally leave it in the cabin in case it falls out my pocket and into the muck."
He called his partner, Tara Gray, who rushed home and managed to lift the cattle feeder off with a fork lift truck.
"But I still couldn't move and we both feared I would be unable to walk again ever."
MacLeod, 42, was airlifted by Scotland's Charity Air Ambulance, and flown to hospital.
"I was never so glad to see a helicopter in my life and will thank them every day of my life," Graeme added.
Incredibly, scans of the injuries showed nothing more than bruising to his ribs and legs.
"The Edinburgh Royal Infirmary A&E doctor said I was one of the luckiest patients he had treated and he discharged me 10 hours later.
"I was extremely glad to survive but it was a reminder of the dangers of farming.
"Farming is now the most dangerous job in the country and many of us have other jobs to make ends meet. We could not survive on the income from a herd of cattle. Our meat is sold directly to the public in The Borders.
"I also work as chief operations officer at Digi-Haul transporting food and freight around the country so I know the demands of both food production and supply.
"What makes farming especially risky is that many of us work on our own because of the economics of the job and the prices meat, dairy, sheep and other produce fetches today."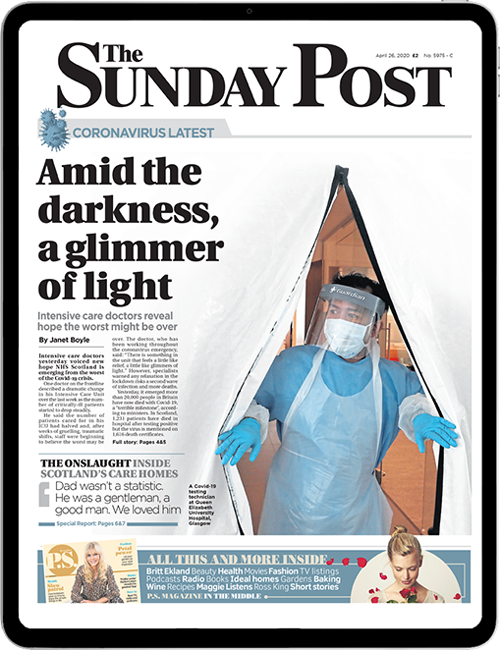 Enjoy the convenience of having The Sunday Post delivered as a digital ePaper straight to your smartphone, tablet or computer.
Subscribe for only £5.49 a month and enjoy all the benefits of the printed paper as a digital replica.
Subscribe