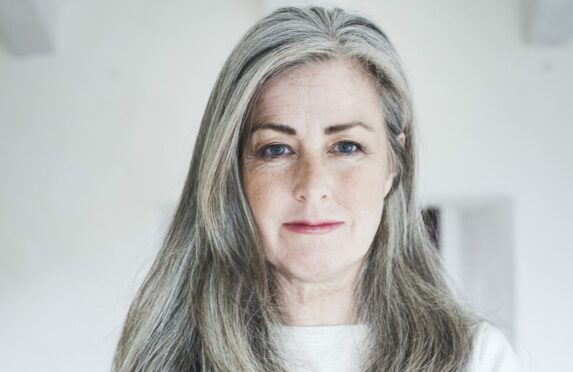 Few believe that just one person can change the world but if anyone came close, it was Polly Higgins.
The late barrister, who passed away after a short battle with cancer in 2019, gave up a successful law practice in order to pursue the campaign for "ecocide" to be recognised as a crime by international courts – and now her decade-long dream is achingly close to becoming reality.
As the world's eyes turn to her native Scotland ahead of the United Nations Climate Change Conference (Cop26), one of Higgins' closest friends and colleagues, Jojo Mehta, admits their shared, single goal could be achieved within the next five years.
Making ecocide a crime, similar to genocide, would ensure corporations who commit mass damage and destruction to our ecosystems could be held liable in court, creating a far more effective deterrent than fines alone.
Ranging from ocean ecosystem contamination and oil spills to plastic pollution and deforestation, ecocide was included in drafts of The Rome Statute of the International Criminal Court until 1996 before being later dropped, and the legislation was considered a lost cause. Until Higgins became "earth's lawyer".
"She was very much the figurehead for this initiative, and one of the pitfalls of having that kind of profile, if you like, is that people sometimes sit back and sort of go, 'Well that's what Polly's doing, I can leave that to her'," explained Mehta, who co-founded the Stop Ecocide campaign alongside Higgins in 2017.
"What happened when she died was remarkable. People started stepping up and getting in touch with me, as her closest associate and saying, 'We can't let this die with her, what can we do to help?'
"We now actually have a global movement of people coming together and that's really powerful."
The campaign to make ecocide a crime was Higgins' life's work and true passion, and after giving up the bar she travelled the world giving talks, advising governments and highlighting the importance of ecocide through documentaries.
Her husband, fellow barrister Ian Lawrie QC, says nothing fazed Higgins and points to their first meeting as an example of her strength, intelligence and character.
He explained: "I was in practice as a barrister in London, and she was allocated to me as a pupil for six months.
"We didn't get off to a very good start because when she turned up on her first day, and I was about to explain to her my expectations and some basic rules, I asked her to make me a cup of tea. She said, 'No, I'm your pupil not your skivvy'.
"That rather set a marker. In the barrister profession, certainly 20 or 30 years ago, you never said boo to your pupil master, you just did as you were told. She lasted three days with me because she broke all my rules and she was never on time!"
However, later encounters fared better for the pair. "I happened to bump into her a few times once she became a tenant and I thought, 'I rather like her' – and that's how we started a relationship.
"I was 40 at the time and I thought I was going to be a bachelor my whole life, but in fact such was Polly's compelling presence, I knew within six weeks I wanted to marry her. We married a year later."
Higgins had a long and successful career in front of her as a barrister but she decided to give it all up to pursue her true passion for the environment – and the pursuit of ratifying ecocide came to her during a trip home to Scotland.
"If she had stayed as a barrister she would easily have made Queen's Counsel," Lawrie continued.
"She decided after about four or five years, after we decided to get married, that she wanted to give up the bar. I asked her what she wanted to do and she said she was concerned about the world.
"It was a slowish start and the issue of ecocide came to her after a lot of thought. She first formulated her views about it during a trip to Kilmartin Glen on the West Coast of Scotland.
News special: "The world is on fire and all voters hear about is sleaze and referendums – what about climate change?"
"We went there a number of times because she loved to walk, and it was after she had been through evolving stages to find an answer that she came up with ecocide.
"We had a week in Kilmartin Glen when she took her inspiration from that part of the world. She simply wanted to protect the world that was in danger."
Although now gaining fast momentum – just last month, MSP Monica Lennon lodged a motion for ecocide to be considered at Holyrood – Lawrie admits the fight was a slow start, as funding and resistance from fossil fuel companies, in particular, made the challenge harder.
Higgins, however, was undeterred, and continued to fight right up until her death on April 21, 2019.
The 50-year-old had been diagnosed with late-stage lung cancer in March of that year, and was given just six weeks to live.
"When the consultant told her she only had four to six weeks left – which hit me like a lead cloche – she said, 'Well, I have a lot to do. Come on darling we're going home,'" said Lawrie, who was joined by 450 people at Higgins' funeral.
"She and Jojo immediately went into overdrive. She said to me when I got her home, 'This is an opportunity – I hope the world will now pay attention'."
Leaders warned: History, not voters, will judge you on climate change
Mehta recalls the same strength of character: "When she received her diagnosis – she was never frightened, never upset – she just said to me, 'Well, how can we use this?
"It's a bit of a shame I have to be on death's door for this campaign to get noticed, but if that's what it takes, let's see what we can do'.
"It was just an incredible thing to witness. Polly's passing woke people up."
The campaign
Jojo Mehta believes making ecocide a prosecutable crime is essential for tackling climate change and holding the world's biggest polluters to account.
The Stop Ecocide International executive director says without the power to hold corporations to account at the highest legal level, such as in the International Criminal Court (ICC), targets set by the Paris Agreement may remain out of our reach.
"We really have a single goal which is to make ecocide an international crime, ideally within five years," she explained.
In June, legal experts came together to write an historic definition of ecocide, which it is hoped will be adopted by the ICC and therefore the criminal justice systems of its 123 member states.
The draft law states ecocide is "unlawful or wanton acts committed with knowledge that there is a substantial likelihood of severe and widespread or long-term damage to the environment caused by those acts".
If added to the Rome Statute of the ICC, ecocide will sit alongside the court's four current prosecutable offences: genocide, crimes against humanity, war crimes, and crimes of aggression.
UN: More pledges needed to avoid 'catastrophic' climate path
Mehta said: "Creating an international crime of ecocide is a relatively achievable solution. It's deceptively simple and a strategic intervention as we believe that, without some kind of enforceable deterrent, it's going to be very difficult to actually approach Paris climate targets or sustainable development goals.
"At the moment there's a level of impunity around serious environmental harms, so key decision-makers need to be held to account at a legal level, and that's what an international crime can do.
"Bringing in a criminal law at that top level achieves a number of things. Firstly, it's a way of creating a law across borders, and that's important as big transnational corporations, currently, have the ability to almost hop jurisdictions.
"Having something that can apply similarly, with a similar definition across borders, is important.Secondly, there's a cultural and moral aspect.
"Part of the reason that we don't treat nature in the same way is a legacy of the mindset of separation and domination. We are intertwined with the natural systems around us and without healthy ecosystems, there's no healthy humans."
The Stop Ecocide International campaign continues to grow, with interest shown in dozens of countries, including Scotland, France and Spain.
Last week, Mehta and Philippe Sands QC, chair of the expert panel which drafted the legal definition of ecocide, briefed a group of MSPs and legal advisers.
Cop26, to be held in Glasgow this November, could be a defining moment, said Mehta: "The hosting of Cop26 is really significant, and the UK is going to want this to be a success.
"There's a shortage of really convincing solutions emerging. Ecocide could be one. The consequences of ecocide are at least as deadly as genocide if not more so.
"We're not just talking about destroying part of a people, we're looking at threatening the entirety of civilization as we know it.
"When you put it in that light, you can really see why it belongs among those most serious crimes."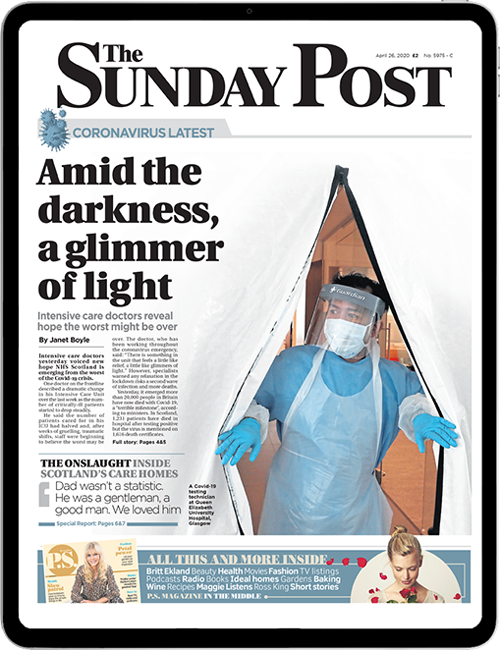 Enjoy the convenience of having The Sunday Post delivered as a digital ePaper straight to your smartphone, tablet or computer.
Subscribe for only £5.49 a month and enjoy all the benefits of the printed paper as a digital replica.
Subscribe