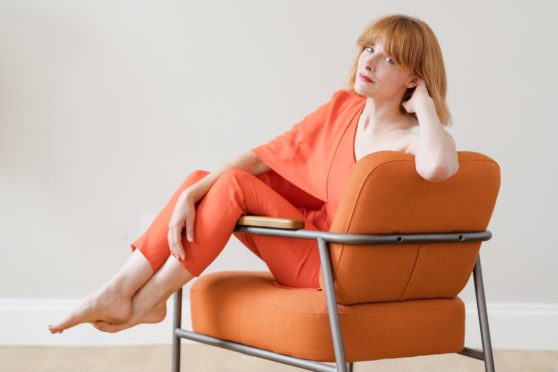 She has been described as Scotland's scream queen thanks to her blood-drenched roles in horror movies such as The Descent, but for her latest part Shauna Macdonald is playing it for laughs.
The Edinburgh-based actress is one of the stars of new BBC Scotland comedy The Scotts, the new series from Burnistoun creators Robert Florence and Iain Connell, following a well-received pilot episode screened last year.
Filming the show came during a packed lockdown schedule for the self-confessed workaholic, who is also currently studying for a Masters in teaching and learning in the arts, while co-running a successful youth theatre, writing a film script, and looking after the three children she has with husband and fellow actor Cal MacAninch.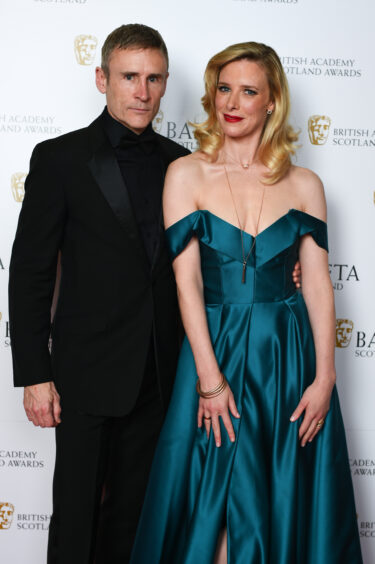 "I don't like to stay still," admitted the 40-year-old, whose TV credits include Spooks, The Cry and In Plain Sight. "I don't like not doing things – I like overdoing things. I'm a workaholic. I'm co-director of Edinburgh Youth Theatre and about 200 young people come to our classes. We didn't stop during lockdown – we just switched to online.
"My focus on that keeps me sane and so in lockdown I decided to do my Masters, and I've just finished first year in my old stomping ground of the Royal Conservatoire of Scotland, where I studied acting. It's part-time, so that helps me juggle everything.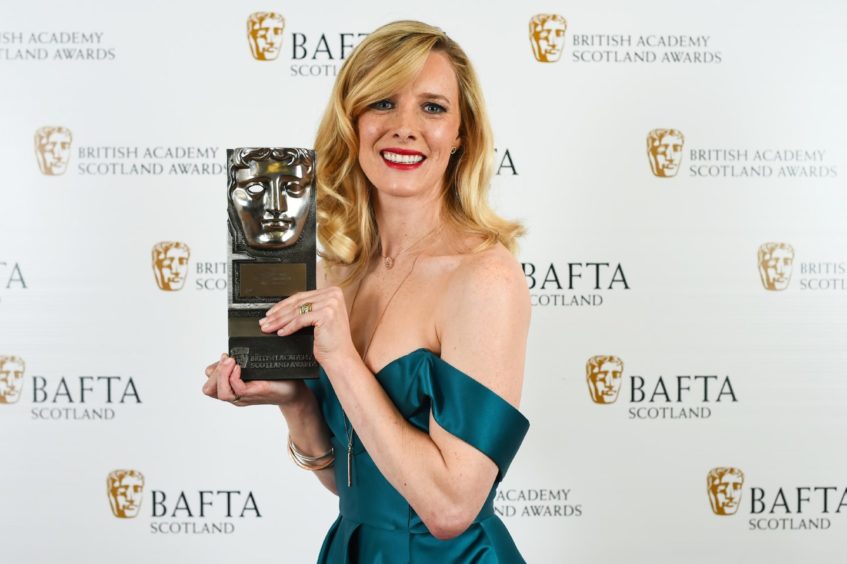 "The more I get involved in removing obstacles for young people who want to access the expressive arts, the more I realise I have to fuel myself with knowledge, so I wanted to study more because I really want to fight for it. I want to make the Scottish Government realise we need drama in schools all the time for youngsters aged five to 18.
"I'm dyslexic, and it's not easy being academic when you're dyslexic, but I'm glad I'm doing it. So far it's all been done online, but I hope to be able to get back into the building from January, and I know there are still some of my old tutors there, so it will be great to catch up. I went to the RSAMD, as it was then, from the ages of 18 to 21, and here I am back there 20 years later."
Youth theatre
Macdonald knows the power youth theatre can have on young people, because it changed her life when she was a teenager.
"Initially, I went along for confidence, because I had a lisp when I was a kid and I think that led me to become exceptionally shy and awkward. It was really bad. My mum worried about it, so she made me join all of these classes that didn't help because they didn't click with me.
"Then I went to youth theatre and it changed my life, to the point where I sometimes feel I'm still trying to chase the high I felt when you're that young teenager and you discover something about yourself and the world, and who you want to be in that world. I realised I wanted to be in a world where I got to tell stories all the time, and I wanted to be with other people who wanted to tell stories all the time.
"I discovered it wasn't about being the most confident or loudest person in the room – it was about creating a space for young people to feel safe and to express their thoughts on the world and to learn from peers. It's such an amazing and essential asset in developing a young person's mind, I think.
"I could talk for ages about the benefits of youth theatres – goodness knows I could with the amount of funding applications I've written talking up the benefits. At the moment, expressive arts are being squeezed out of the curriculum – you're lucky if you get a bit of music – and I'm trying my utmost to make sure that doesn't happen. I'm so passionate about it and it helps me level out the times when I'm glamming it up and living my best life on set – it makes me feel I'm doing something of worth."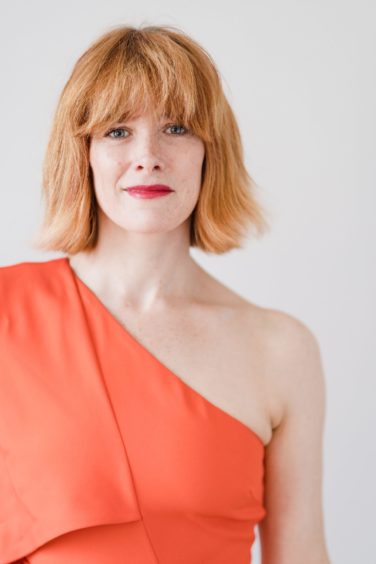 Macdonald is good friends with James McAvoy, who is patron of her Edinburgh Youth Theatre. They met while they were teenagers at Paisley Youth Theatre and would later star together in Filth, the hit film adaptation of the Irvine Welsh novel. It was while she was at Paisley Youth Theatre that Macdonald received her big break.
"I was 16 when I was cast in The Debt Collector with Billy Connolly. I got that through Paisley Youth Theatre. So I'd already done a bit of work when I started studying at the RSAMD and I continued to work throughout – I did a Taggart, some work at the Lyceum Theatre, and a film called The Rocket Post – so when I graduated I had a body of work behind me and that really helped when I went to London. I got Spooks for a couple of years, did some more stage work, and then I did The Descent."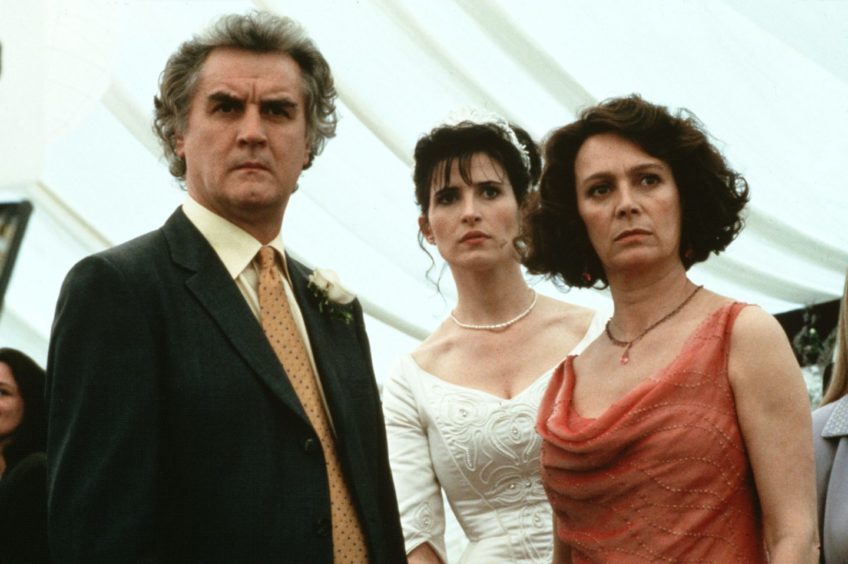 Released in 2005 and partly filmed in Scotland, The Descent was a British horror film about six female adventurers who become trapped in a cave system that is inhabited by bloodthirsty creatures. The film made about £50 million at the box office on a £3.5m budget, and prompted a sequel four years later, again starring Macdonald.
She said: "Judging by the conversations people still want to have with me, The Descent is the thing (of mine) that has made the biggest impact. It's a cult movie and people are watching it for the first time now, as it's on Netflix. I'm proud of it."
The Scotts
Starring in the descent also helped Macdonald land a role in The Scotts.
"Robert Florence is a massive horror fan, as is Noddy Davidson, the director, so I know they appreciated my work in other genres. I also think they'd seen a comedy series I'd done called Hold The Sunset and they realised I could do sitcoms.
"They said they had me in mind for the part, but they still made me audition! I went through to The Comedy Unit in Glasgow about three years ago and read for a couple of roles, and they came back and said they wanted me to play Vonny."
The sitcom, filmed like a fly-on-the-wall series, centres on the dysfunctional family lives of two brothers and a sister – Henry, Vincent and Colette (played by Connell, Florence and Scot Squad's Louise McCarthy) – and their nearest and dearest, which includes Rab C Nesbitt's Barbara Rafferty, The Replacements' Sharon Young and wrestler Lee Greig.
"Vonny is a high-functioning alcoholic – an ex-dancer and choreographer who is at a point in her life where she's a bit bitter and dissatisfied of where she is with her career and marriage. She's not a happy lady. She also doesn't hold back and doesn't appear to adhere to social norms, so she's a lot of fun to play."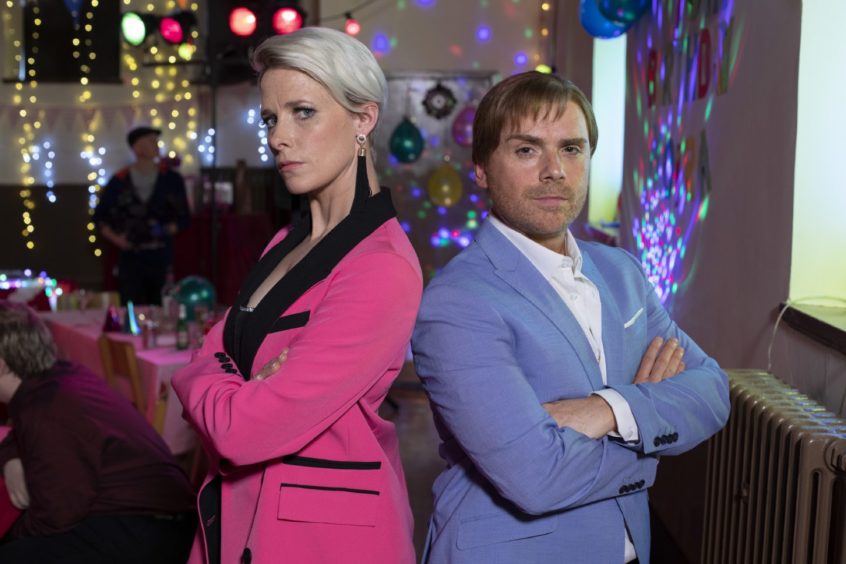 Macdonald says she learned from her co-stars while working on the five-episode series, but also found a lot of parallels between setting up a joke in a sitcom and setting up a scare in a horror movie.
"Sometimes I would just try to sit and learn from the amazing actors. Robert and Ian are so funny and know each other so well. They wrote the piece for each other, but since the pilot you can see how they have honed it to really allow the cast members' voices to come through. I've done loads of film and TV, but I said to myself, 'Okay Shauna, just see how other people are doing it', and it was brilliant. You know when something isn't working and we never got a sense of that.
"Setting up a joke is like setting up a fright – with all the horror stuff I've done, I always try to play the drama of it. Oddly, there are parallels between horror and comedy – they're quite similar. Horror is a lot of fun to do as well, it looks scary but you're never really scared making it. Everyone's always excited on a horror set because it's fun and it was fun on the set of The Scotts – it was such a joy to work on because everyone loved being there. Sometimes the hardest part was trying to keep a straight face."
---
Writing the right roles
Shauna Macdonald has revealed she has started writing her own scripts to make sure she continues to have roles she wants to play – and hopes her first script will see her reunite with her co-stars from The Descent.
"As I get older as an actor, and maybe as a female actor, you kinda realise you need to grab hold of your own agency on things and I want to be in the position where I can choose projects I really love," explained Macdonald, who can also be seen guest starring in an episode of new Scottish police drama Annika.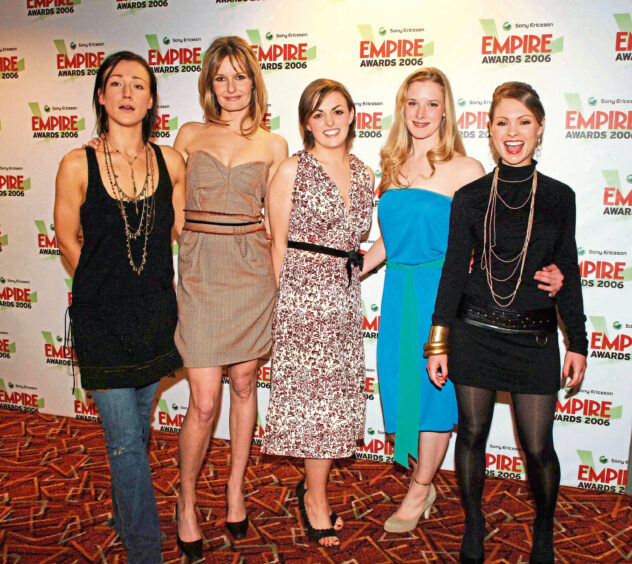 "I had a bit of an epiphany during lockdown and realised I need to start writing parts for myself that are really layered and interesting and that I want to do," continued the Bafta Scotland winner, who also voices the character of Professor Squawkencluck in the revived series of Danger Mouse.
"Studying for my Masters is a two-tiered thing – it's about teaching but it's also about thinking of what I want to do, so I said, 'You know what, I want to write my own work', so that's what I'm doing now.
"I'm writing a horror film and – in theory – I have the girls from The Descent, they've said they'll be in it. So you never know, you might see us all on screen together again."
---
The Scotts, BBC1 Scotland, Monday, 10.35pm and BBC Scotland, Thursday, 10pm. All five episodes are on iPlayer from Monday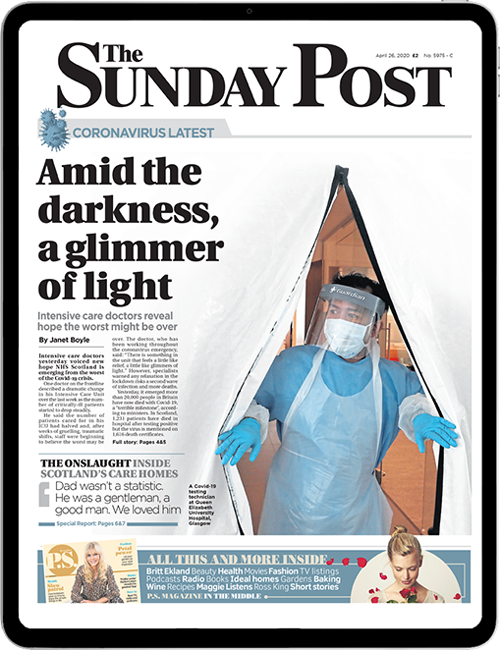 Enjoy the convenience of having The Sunday Post delivered as a digital ePaper straight to your smartphone, tablet or computer.
Subscribe for only £5.49 a month and enjoy all the benefits of the printed paper as a digital replica.
Subscribe