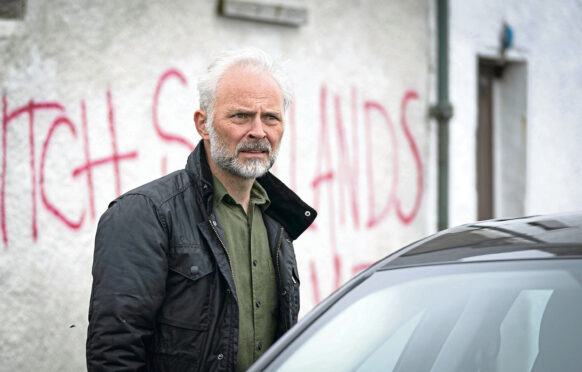 It's a busy week for Mark Bonnar. His darkly funny thriller, Guilt, comes to a conclusion on BBC2 on Thursday, and he can also be seen as Duncan Hunter in the acclaimed police drama, Shetland.
Luckily, there's no chance of him getting his characters confused, as the actor reveals that Duncan has a special place in his heart.
Bonnar jokes: "Well Duncan just slips off the proverbial tongue! Duncan's always a pleasure to play because he's kind of similar to me – a bit hapless, a bit try-hard and a bit grumpy sometimes!"
"I certainly haven't woken up on a beach, though, and I've never been in prison. I did like to party back in the day but I think that's about it!"
If you're already a regular Shetland viewer you'll know that Duncan is something of a flawed character.
Bonnar says: "I think Duncan is ambitious and I think he wants to be a good father and friend – he certainly tries to be. I think he's actually quite wise in certain areas – especially when it comes to relationships – and he's offered some decent advice in the past to Jimmy (Perez, the detective played by Douglas Henshall).
"But his weaknesses are booze and getting involved with the wrong people, either romantically or in business."
Shetland star Alison O'Donnell opens up about motherhood, the pandemic and how an on-set colleague became an off-screen friend
One of his past relationships has recently come back to haunt him in the form of convicted killer Donna Killick, who has returned to Shetland after being released from prison on compassionate grounds due to a terminal illness.
When Perez hears this week that Duncan is growing closer to her, he can't help but worry. Mark explains: "Duncan starts to feel a sense of responsibility for what went wrong with Donna.
"However, as Perez said, although she was a victim of domestic abuse, she didn't kill her abuser, she killed a teenage girl. Duncan's busy trying to excuse her for what she did or try to understand what motivated her to murder because he was close to Donna at one point."
The sixth series of the Bafta-winning show, written by Ann Cleeves, was filmed earlier this year after weeks of lockdown. For Mark and his co-stars the wide open spaces were a welcome relief.
Bonnar says: "I hired a car for all of those days and explored as much as I can but I only managed two or three locations, like Eshaness, which is an absolutely staggering place.
"I love the place, it's beautiful and I want to take my kids to Scotland and take them to places I've been to as well as new places. I think they would love Shetland, It's a very special place with a unique character."
---
Shetland, BBC1, Wednesday, 9pm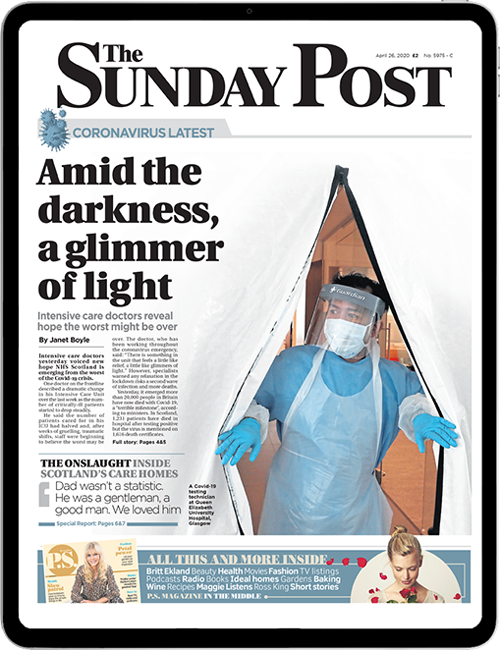 Enjoy the convenience of having The Sunday Post delivered as a digital ePaper straight to your smartphone, tablet or computer.
Subscribe for only £5.49 a month and enjoy all the benefits of the printed paper as a digital replica.
Subscribe