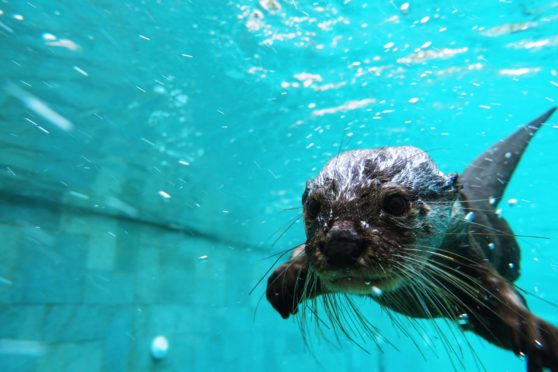 A charity has revealed its vital work leading an international rescue bid to save endangered otters in Scotland and around the world.
Paul Yoxon and his wife Grace, both 64, set up the International Otter Survival Fund (IOSF) 27 years ago and, together with their education officer son Ben, 31, and assistant Helen Stephenson, 60, they are the driving force behind a global campaign to save the world's 13 species of otter from habitat loss, persecution and slaughter.
Twelve of the species are officially at risk.
The charity, based on Skye near the setting of Gavin Maxwell's classic book about otters, Ring Of Bright Water, has cared for 220 otters at its sanctuary and helped care for more than 160 animals in 45 other countries.
Now, as the charity prepares for its World Otter Day in two weeks' time, director Grace revealed that the training it ran at the College for Wildlife Management in Mweka, Tanzania six years ago is now bearing fruit.
She said the charity's workshop was the first pan-African event to bring together experts in the field, adding: "We had similar events in Asia and they were successful.
"So Paul and I went to Tanzania to set up workshops adapted to African needs. The aim was to train participants in field techniques, public awareness programmes, law enforcement and conservation issues through a mix of classroom studies, discussion and practical fieldwork. We had about 40 delegates from 10 countries across sub-Saharan Africa who went home with that newfound knowledge.
"Mweka is the only training institution in the region and has trained over 5,000 wildlife managers. By holding this workshop we encouraged them to incorporate training in otter work. This will have far-reaching effects that will be ongoing. Recently we were asked to produce educational material as part of their wetland ecosystem course.
"That means that all the students, as part of the wetland work looking at birds and hippos, will also be given an introduction to otters, which is so important. That makes people aware.
"And as a result of our workshops we now have a network of people in the region who are contacting us and taking more records."
Otters in Africa are threatened by pollution, habitat loss, disturbance and persecution. They are killed for their meat and body parts, which are believed by some to be an aphrodisiac and to cure ailments. The animals are also killed by fishermen who fear competition for their catch.
The newly-trained rangers and network of supporters are actively working to educate communities and dispel myths.
The workshop also highlighted Mazu, a Congo clawless otter pup, rescued – along with another otter – and reared from five days old by the Kikongo Otter Sanctuary in the Democratic Republic of Congo.
Grace said: "There was so much interest in these animals that they became ambassadors for all otters." The sanctuary's work continues today.
In Kenya the Kisumu Science Teachers Otter Club – supported by IOSF – has since 2018 been helping to restore the population of the threatened Lake Victoria Spot Neck Otter by replanting papyrus and fresh water mangroves.
She said: "In Africa and Asia otters have been overlooked because people are more concerned with elephants, rhinos and tigers. But we want them to be as appalled by the persecution of otters as they are by the hunting of these bigger mammals.
"Otters are a top predator, using both land and aquatic environments and their loss has a serious impact on local food webs, biodiversity and habitat relationships. They need good water quality and unpolluted natural land habitat in which to live. They are an indicator of a healthy environment. And that has a knock-on effect for people, too."
---
Charity condemns pet trend
The Scots charity is planning a number of events to mark World Otter Day on May 26 including a video campaigning against having otters as pets.
Director Grace Yoxon said: "These animals are almost all taken from the wild and the mother is killed to get the cubs. There have been images on social media of otters on sale in markets in tiny cages. Videos show the frantic behaviour of the young otters."
The charity believes the market has been fuelled by the animal's appearance in zoos and circuses. In Japan the number of "otter cafes" has soared.
IOSF says otter pets are mostly of the Asian short-clawed species although smooth-coated, hairy-nosed are sometimes found to be pets too. Up until 2013 only Eurasian and hairy-nosed otters were legally protected in Indonesia. IOSF was asked by the government there to give priorities for otter conservation. Full protection for the other species was also highlighted. In 2018 the government brought in legal protection for smooth-coated otters.
But Asian short-clawed otters are still not protected by law. Grace said: "IOSF continues to work for this."
The charity is also launching an appeal to raise funds to replace its otter hospital on Skye and, on World Otter Day, host two "Otters of the World" webinars featuring expert speakers from around the globe.
Find the charity at otter.org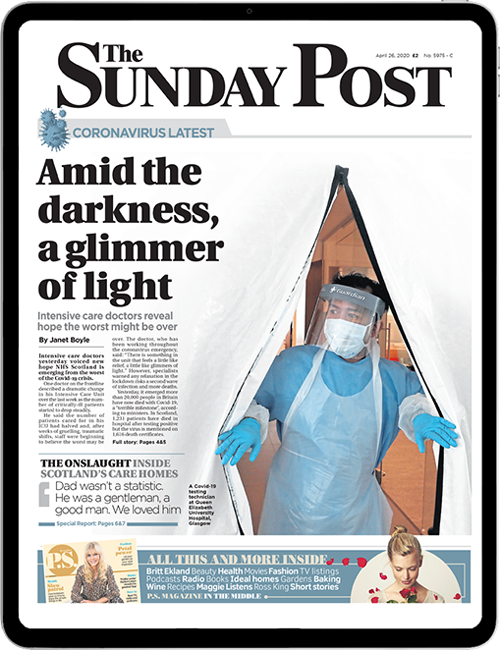 Enjoy the convenience of having The Sunday Post delivered as a digital ePaper straight to your smartphone, tablet or computer.
Subscribe for only £5.49 a month and enjoy all the benefits of the printed paper as a digital replica.
Subscribe