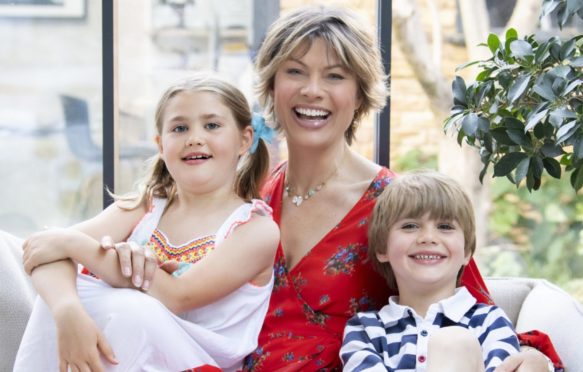 She has come under fire reporting from the frontline in Iraq and Afghanistan, presented from prisons for Panorama and faced the wrath of the judges on Strictly Come Dancing.
But Kate Silverton agrees with parents across the nation that bringing up children is by far the hardest job in the world.
"Parenting is tough," said mum-of-two Kate. "And I know because I have been there.
"I've had to deal with challenging times but what I've learned is that if we just think a little differently, it can completely transform family life.
"I want to help parents have the parenting experience they always hoped to have and for their children to have the parenting experience they deserve."
BBC newsreader Kate became a first-time mum at the age of 40 after four failed IVFs, two miscarriages and years of heartache. Trying to juggle IVF appointments while reporting on the war in Afghanistan wasn't easy.
When she was finally blessed with Clemency, now nine, and Wilbur, six, she wanted to be the best mother possible.
In her quest to better understand her children's needs, the journalist and TV presenter has turned her attention to children's mental health.
Over the past decade she has been working to raise awareness of the issue and is now aiming to become a child psychotherapist upon completion of a Masters, which she starts in September.
Kate is now a counsellor on placement and has her own little "clients" at a London school.
Over the course of her studies, Kate has gathered a wealth of information from world-renowned psychiatrists, neuroscientists and psychotherapists.
And she has now simplified the science in her book There's No Such Thing As Naughty, which aims to help parents better understand and bond with their children.
"There's no such thing as a perfect parent, but if we get it right even 25% of the time, we're doing a good job," said Kate. "What I've learned is that when children act out they're not being naughty.
"It's because their brains aren't developed enough yet and their rational thinking isn't quite as good as ours yet and they don't have the words yet. And how we respond is crucial to their future development and mental health."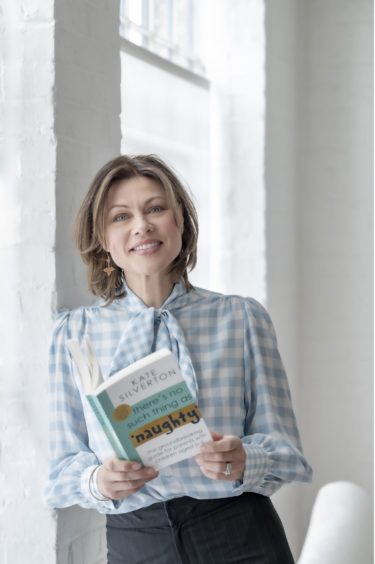 The book features many top tips to restore harmony in the household. Kate uses lizards, baboons and wise owls to demonstrate her unique approach in a simple way, while anecdotes about her own experiences with her kids will ring true to mums and dads everywhere.
Her philosophy is: "If we get it right from conception to five, we can set our children up for life". She bins the naughty step in favour of the soothing stair, and swaps crying it out for cuddles during the night, and time-outs for time-ins.
"Our children need us in those moments," said Kate. "When we think about it, we realise there is something else going on. It's all about reassurance. Noticing them, hearing them and telling them everything is going to be OK."
Kate's method also reminds us of the magic of the younger generation. She encourages parents, no matter how time-poor, to factor some play into their days – and cuddles.
"Don't worry about people saying you are spoiling them," said Kate. "It's actually the reverse. You are making them emotionally strong for when they are older. Hugs can change the world – and are as much for making the parents feel good as the children."
And it's important for parents to look after themselves, too, she said. After all, you can't be the best parent unless you exercise self-care.
The book had been in her head for two years until during lockdown she finally decided to sit down and write it.
"Lockdown has been a hard time for everyone – for us and for all parents and children, too," she said. "Kids were dealing with schools being closed, bereavement, isolation…every child was affected in some way. They haven't had that year of feeling 'safe'.
"Home-schooling was nigh-impossible, for us anyway. It was all-consuming. We ended up agreeing to focus on the children's emotional regulation, rather than worry about work.
"I heard mums share their stories, with one saying her little girl had been banging her head against a wall. I wanted to do something to help. I had written a few articles for a newspaper about the potential for trauma.
"I thought, 'we can help our children through this' – and if we understand the behaviour is the brain of the child feeling anxiety, we can treat them not with punitive measures but with understanding.
"Once you understand what's going on with children's brains, you can cut them some slack."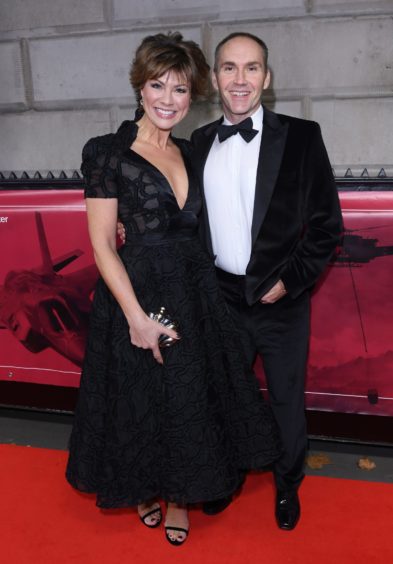 Kate called a publisher with the idea and, before she knew it, the book "had taken on a life of its own".
"It had been on my to-do list for a while but I just hadn't had the time," she said. "But once I picked up that phone, there was no going back."
Kate's former Royal Marine husband Mike, whom she met on a war-zone training course, is, she says, a constant support and is happy to take on his share of the childcare. So while he grappled with home schooling she hid herself away in the office/playroom at the bottom of the garden, frantically typing away at her Ikea desk surrounded by toys, determined to finish the book.
Less than a year later it's hitting the shelves – and already receiving rave reviews. Last week it topped Amazon's best-seller list.
"It was hard-going," said Kate. "In fact, I don't think I've had so many sleepless nights since I was a teenager. There were times when I felt like Jack Nicholson in The Shining! I would signal up to Mike to make me a cup of tea, while he looked at me in despair trying to make sure the children got through their work.
"But we were a good tag team – and I did it in a way that didn't take time away from the children.
"During lockdown we spent quality time with the kids and tried to make as many good memories for them as we could, camping out under the stars or having picnics at the park. These are times they will remember."
The bubbly mum, who took up cycling and trampolining during lockdown to improve her own mental health, added: "If you kneel on the floor and look up at how big everything is, you'll see it's a huge world for little children.
"It's an enormous learning experience having kids. I turned 50 last year and it has made me feel a lot of gratitude for what I have. I am so lucky to have been gifted with children. It was very much not going to happen for so long. I just want to live my life and enjoy every minute of it. It's important to cherish what we have."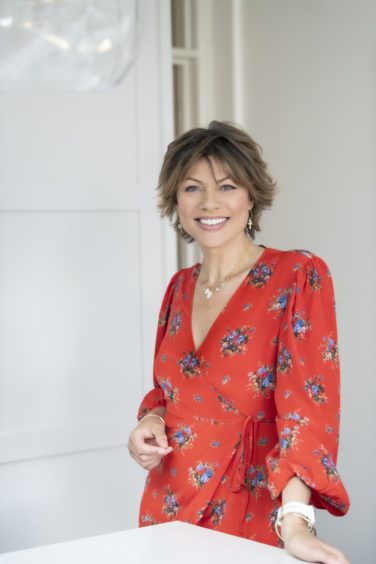 Kate is at pains to point out the book is not meant to make parents feel guilty and she believes it's never too late to change.
She said: "In my childhood I do remember my parents being cross with us sometimes. There were raised voices. But this is not a book about holding a mirror up. It's about doing things differently.
"My parenting became much easier when I adopted these scientific principles into my own life. Every parent wants to do the best job. We're all in this, wondering if we are getting it right.
"There's no blaming and shaming, no evoking guilt. We are all trying our best. But if we can make our lives easier, why wouldn't we want to turn it around?"
---
Tears and tantrums no more
With kids of my own aged three and five I know only too well what it's like to be in the throes of tears and tantrums, and the midst of moaning and meltdowns, writes TRACEY BRYCE.
I love my little ones with all my heart but on a bad day it can be enough to push me near breaking point.
So when I start reading Kate Silverton's book, I begin to wonder if she's my fairy godmother in disguise.
Everything she explains makes sense…children haven't developed enough to articulate their emotions as well as adults. There's no buffer. If they're happy they're screaming with delight and if they're upset it probably feels like the world is about to end.
I decide to road-test some of Kate's top tips in my own household and in just a few days I can already see an improvement.
For example, leaving the dishes in the sink in favour of a quick 10 minutes of play in the mornings before we head out to nursery and school helps set the tone for a more serene day.
The tears and tantrums have reduced, everyone seems happier – and I'm surprised to learn that it's actually quite fun. After all, we're all just big kids at heart.
Kate, from one mum to another, thank you.
---
There's No Such Thing As Naughty, published by Piatkus, is out now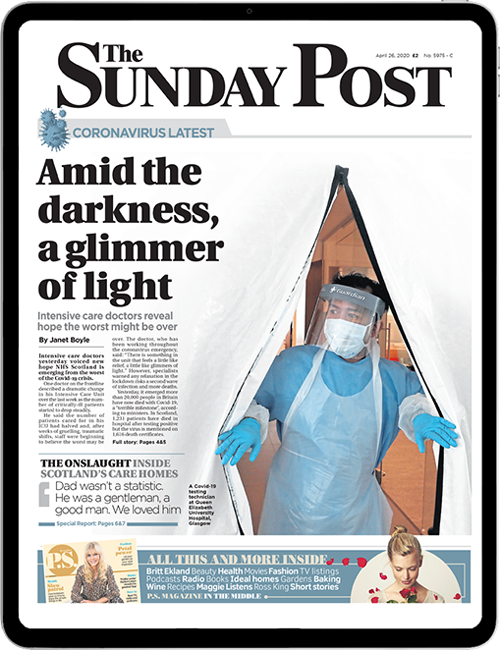 Enjoy the convenience of having The Sunday Post delivered as a digital ePaper straight to your smartphone, tablet or computer.
Subscribe for only £5.49 a month and enjoy all the benefits of the printed paper as a digital replica.
Subscribe