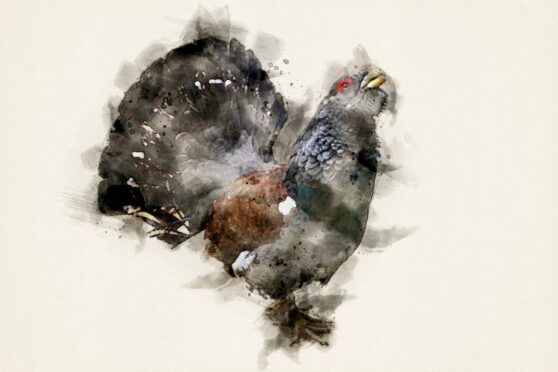 It is easy, perhaps justified, to fear the worst for our natural world, seemingly under threat on all sides from habitat erosion and pollution.
However, after journeying through Britain's wild places, writer and naturalist Karen Lloyd saw shafts of light and glimmers of hope.
The UK is one of the most nature depleted countries in the world with more than one in seven native species facing extinction and 40% in decline, but Lloyd's new book, Abundance, explores the wealth of nature in recovery and challenges the inevitability of biodiversity loss.
In the book, Lloyd sets out what could be lost by us turning our backs on the natural world by exploring restoration projects in landscapes ranging from Romania's Carpathian mountains and the Hungarian Steppe to Perthshire's rivers and the forests of the Netherlands.
In Scotland, she looks at the reintroduction of beavers, the protection of the rare capercaillie and the restoration of the Caledonian Forest.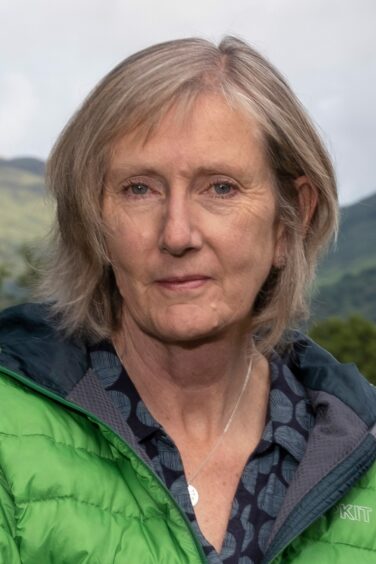 "I've met people working in various organisations, farmers who are farming differently, and people bringing back species from the edge of extinction," said Lloyd.
"The fulcrum of what we hear and read in the media seems to be tipped towards negative stories, but conservationists are still working away, and I wanted to tell some of their stories. The book began as a way of only addressing positivity, but of course, I had to look at both sides of the picture."
In the company of wildlife guides and conservationists, Lloyd goes in search of successfully rewilded and protected species. In the ancient Scots pine woodlands of Strathspey, she spots one of Britain's rarest birds, the capercaillie, which means "horse of the forest" in Gaelic.
"These outlandish, gigantic birds, strut around the lek (breeding site) like hedge-fund managers high on profit, acting cocksure of themselves in front of the womenfolk and making that sequence of ridiculous noises that sound like marbles dropping through a marble run followed by a ratchet tightening a rope. But there's little preparedness for the size of the animal in the flesh. We're talking Hercules transport planes here."
The largest member of the grouse family was hunted to extinction when the last one was shot in Aberdeenshire in 1785.
They were reintroduced to Perthshire in the mid-1800s from Sweden, but their numbers have dwindled from a high of 20,000 to around 1,100 today because of threats including habitat loss and fragmentation, flying into deer fencing and chick mortality due to wet weather.
However, Cairngorms Connect is one of the organisations whose work will benefit the bird. The largest habitat-restoration project in Britain sees RSPB Scotland, Wildland Limited, Forestry & Land Scotland and NatureScot working together across 600sq kms of land dedicated to wildlife.
"From the floodplain of the River Spey through some of the last of Scotland's ancient forests, the project aims to restore a functioning ecosystem around the entire Cairngorms massif," said Lloyd
"Thinking in terms of centuries, the longevity of the Cairngorms vision points to a future that is less about us, now, and is more about an alignment of humans and the natural world."
Wilding back better: Experts on protecting our natural heritage
The loss of our wild woods, home to so many endangered native species, from crossbills to red squirrels and capercaillies, is the result of intensive farming and commercial forestry, said Lloyd.
"In Britain, in a disturbingly brief period of sixty years, abundance has almost universally shrivelled away. Some 70% of biodiversity has been destroyed, nearly all of it through dangerously unthinking incentivisation payments to farmers."
She tells of meeting a farmer who is against the reintroduction of beavers as these vegetarians "eat salmon" and cites another urban myth accusing wildlife activists of illegally transplanting beavers around Scotland, ignoring the fact that they are aquatic animals that travel through our river system.
Wild beavers have colonised lochs and rivers in the southern Highlands with their numbers now at around 1,000. Until recently, beavers were extinct from trapping and persecution. Their rise in numbers can be traced to the deliberate or accidental release of a handful of animals in private collections into Perthshire several decades ago. They were officially introduced to Knapdale on the west coast in 2009 and granted legal protection by the Scottish Government in 2019.
But the rewilding of beavers has not been without its challenges, with more than 100 killed under licence last year to protect farms, woodlands and infrastructure.
In Perthshire, on the River Earn, Lloyd goes in pursuit of Castor fiber, or European beaver, but the volunteer from the Scottish Wild Beaver Group who accompanies her warns they may not see one because of the recent accredited beaver shooter programme to kill any beaver seen on or adjacent to agricultural land. He describes derelict dams and calls it a "massacre". This time, Lloyd is not so lucky and fails to see anything resembling "a furry tea cosy" in the water.
"Some folk believe that the world's deserts might have begun due to the removal and extinction of beavers," she writes. "Imagine that. Bring back the beaver to banish the sand and the heat. To give us, in our compressed island, the space for wetlands, so the air might be full of dragonflies and birds. And that the temperatures might, eventually, after all that architecture and effort on the beavers' behalf, slowly return to normal."
On her travels through Scotland, she meets Paul Lister, the laird who wants to reintroduce wolves and forests to the Highlands, and looks to Europe, where wolves were given protected status in 1992.
She compares the attitudes in Britain to those in Netherlands, where the government, farmers and conservationists have come together to find the best way to live with wolves.
"In the UK, we have obliterated even the thought of a return. At the first hint of reintroduction land managers and governments roll out the rhetoric on why there is no longer any room for returning the wolf, denying a species its ability to restore a world in which we have forgotten how to live."
Lloyd cites the cascading effect of reintroducing wolves – their predation on red deer would allow wildlife and woodland habitats to re-emerge – but reluctantly concludes it will never happen.
"Instead, we must manage the number of red deer to replicate what a top predator would do, as Cairngorms Connect and Paul Lister are doing, so that things are more in balance, and you get this tremendous regeneration under its own steam.
"I don't see wolves ever coming back. They need to travel huge distances – 50 miles a day is nothing to a wolf. A wolf scientist told me that if they arrived in Scotland they'd be in London within a week."
Despite being aware of the precariousness of our wildlife, Lloyd has not lost hope. "Some of us think we have seen the future, and because of what scientists and the weather and the disappearance of species are telling us, the way our thinking has shaped itself has led us to fear that maybe our kids don't have much of a future. The weather in my head makes it impossible to think about the fact that my kids might not have much of a future.
"But change is happening. We humans are capable of the most incredible things. We can reset the dial – and we must."
---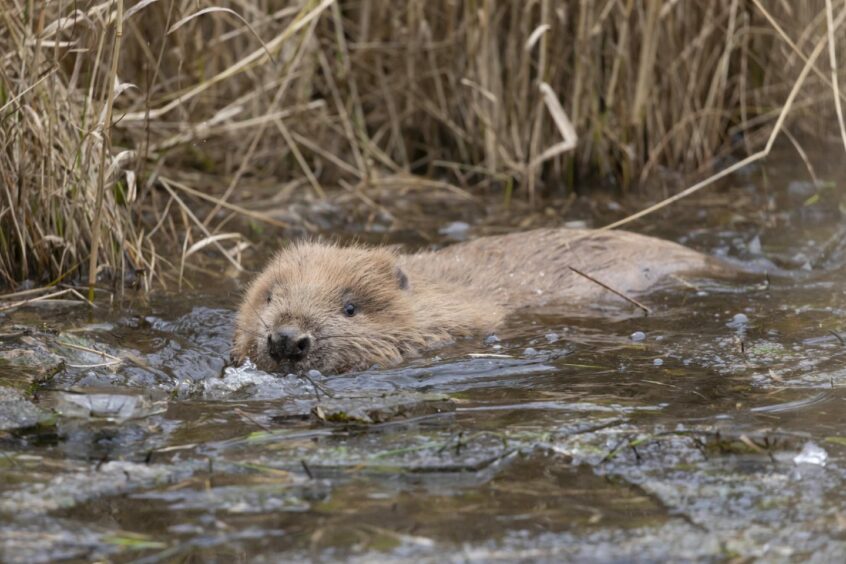 A family of beavers was saved from culling and moved to a private family farm last month.
The Argaty Red Kites centre near Doune said it welcomed two adult beavers and three kits from agricultural land in Tayside, where NatureScot had issued beaver-killing licences to prevent damage to farmland.
The number of beavers in Scotland has more than doubled in the last three years according to natural environment agency NatureScot.
It says that there are now about 1,000 beavers spread across 251 territories including Tayside, Stirling and Crianlarich.
They are protected but can be legally killed if disturbing or damaging farmland.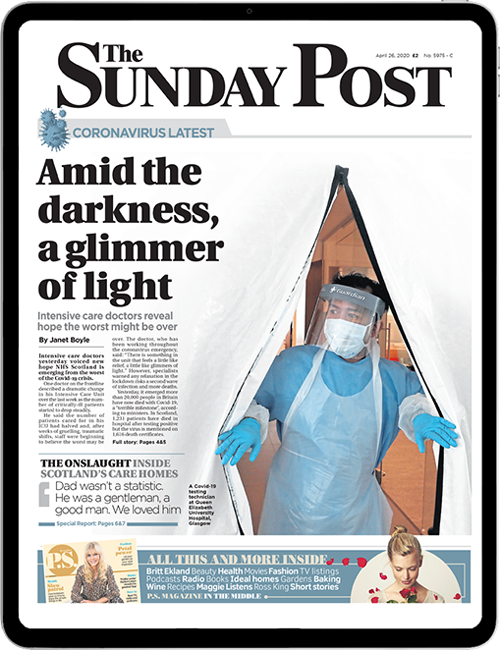 Enjoy the convenience of having The Sunday Post delivered as a digital ePaper straight to your smartphone, tablet or computer.
Subscribe for only £5.49 a month and enjoy all the benefits of the printed paper as a digital replica.
Subscribe