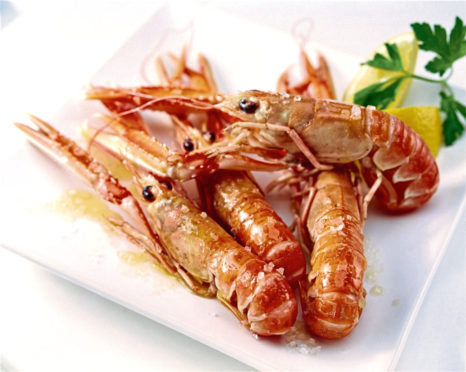 Thanks to Bord Bia, the Irish Food Board, for the recipe.
Visit bordbia.ie
You'll need
2 lemons
16 Dublin Bay prawns, shells removed
Splash olive oil
2 cloves garlic, crushed
50g butter
Method
Heat the olive oil and butter in a ­frying pan until it begins to bubble. Add the garlic and fry for 30 seconds over a medium heat.
Add the prawns and fry for one ­minute each side, adding 30 seconds depending on the size.
Squeeze half a lemon into the pan and mix into the cooking juices.
Remove from the pan and drizzle with the cooking juices.
Serve with salad leaves, lemon wedges and crusty bread.