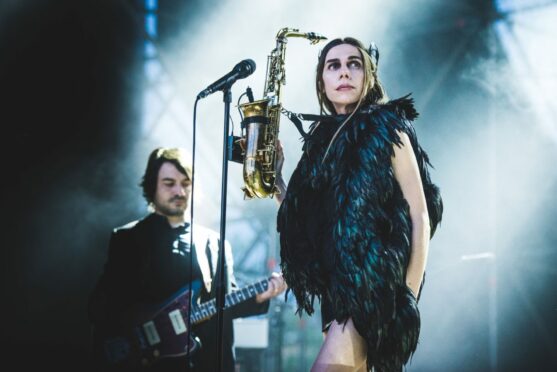 It seems an unlikely, unusual double act. One of music's most reclusive, reluctant superstars and a poetry professor from St Andrews University. But then PJ Harvey is an unusual musician and Don Paterson is not the kind of academic you meet every day.
Harvey, the only woman to have won the Mercury Prize twice, with a career studded by a series of critically acclaimed albums, has just released a book of poetry and has hailed Paterson's guidance as an editor, mentor, and friend on Orlam, a dark and lyrical extended poem about a girl growing up on a sheep farm in Dorset, just like Harvey, or Polly to her friends.
Paterson, himself an acclaimed poet and an unprecedented double winner of the TS Eliot Prize, recognised Harvey after she turned up at one of his poetry lectures when he was teaching in London yet describes the meeting as like bumping into his pal's cousin at the supermarket.
"Polly turned up at some classes I gave in London eight or nine years ago," says Paterson. "I remember looking out and thinking, 'That lassie looks familiar' so we got talking and lo and behold it was PJ Harvey right enough. Orlam came out of conversations we were having about directions and projects she'd like to pursue as a means of furthering her own abilities as a poet."
Orlam
Written over eight years, Orlam is a magic realist coming of age tale written in the dialect of Dorset, about a troubled girl who escapes from her pastoral life into the sanctuary of a mysterious forest through the final year of her childhood. "She has this life on a sheep farm, but also spends lots of time in the woods next to the farm, which is a far stranger place," explains Paterson.
In Orlam, Harvey uses the Dorset dialect which for decades had lost its voice even among locals.
"It was clear Polly was pulling in the direction of writing it in her native dialect, so I encouraged her to embrace that wholeheartedly. And she did. She went and read all the works of William Barnes, the great West Country poet, and his dictionary of the Dorset dialect.
"She just swallowed it up. She ended up writing this thing which is really the first full-length book in the Dorset dialect for about 100 years."
The book is part of a wider movement, both in poetry and beyond to celebrate local dialects.
Paterson says: "It's now part of this general movement across the United Kingdom. We're seeing all the different ways of celebrating dual heritage. A lot of people are writing both in standard English and their own local dialect.
"Polly is writing in Dorset dialect, but think of Harry Josephine Giles, who writes in Orcadian Scots. There's a young guy called James Conor Patterson coming out of Newry writing in a combination of Ulster Scots and a kind of Newry argot but in a literary way. Then of course there are established writers like Kathleen Jamie who continue to write in Scots, more so than ever in a way. There's a general movement at the moment to see other Englishes as a way of poets talking about their cultural heritage."
'Of all the things to get upset about, folk speaking our own language?'
Opinion differs on whether Scots, for example, can be called one language when there are so many dialects but Paterson, who is also poetry editor at Picador, believes the diversity of words and language is something to be celebrated rather than picked apart.
"It depends where you go. Some folk celebrate it. Up here I'm afraid there's still a certain amount of Scottish cringe around the subject which is entirely predictable," he says.
"There's an attitude that nothing we can do is good enough for us, that pride in your own language is maybe too close to self-celebration. It's pretty funny. Of all the things to get upset about, folk speaking our own language?"
Harvey, in her first interview in 10 years, echoed the sentiment telling The Observer last month: "Dialect is a great tool for poetry because words take on different connotations. When I've read the ending of a great poem, I catch my breath. In my own poems, I don't want to tell people what to feel. I want to open the doorway so they can find out for themselves.
The acclaimed songwriter, who won the Mercury Prize in 2001 for Stories from the City, Stories from the Sea and again for Let England Shake 10 years later, adds: "It can be hard to know when a poem is finished. But once finished, it's finished.
"It's of its time and place. And I will have the desire – always – to move forward and to do something else."
Harvey, a musician and activist who has marched to her own drum throughout her career, refusing to bend her artistic vision, was happy to listen to Paterson's views but not necessarily accept them during the eight years spent writing Orlam.
He said: "There's definitely plenty of resistance. But it would be very disappointing if you discovered PJ Harvey was short on opinions. She has a very clear vision of what she wants. What was impressive was the way she was able to distance herself from her work during that process that was entirely professional. Her only concern was that the words were right and in the right order. She just never took any criticism personally. Professionalism is not thinking that you and the book are one and the same. That means you can never take any criticism.
"The ability to absorb a lot of influences and then come up with something that's entirely original, would be one of her strengths."
Memoir
Paterson, a talented jazz guitarist, is also working on a memoir, probably called A Boyhood, about the first 20 years of his life growing up in Dundee. He expects sequels will deal with his career as a musician and award-winning author of poetry books including Nil Nil and God's Gift To Women. At the moment, as well as his work at St Andrews University, he is working on another instalment of his decade-spanning epic poem The Alexandrian Library.
"This one ends up in the Arctic Bar in Dundee, an old whaler drinking hole, where we're all suffering, sort of convergent apocalypse: the seas are rising, the nuclear bombs have all gone off, Artificial Intelligence has hit the singularity, there's another pandemic. Basically there's a lock-in at the end," he says.
"I've been writing it for 30 years in instalments. I thought I was done with it a decade ago but then I thought, 'Oh no, it's kicking off again. Here we go again'."
He also penned a raw and unflinching poem about the invasion of Ukraine for Prospect magazine; in which his nightmares about the invasion left him screaming in his sleep; it woke up the dogs.
When it comes to his most famous pupil, Paterson is keen to recommend the book, even to those who think they might not enjoy poetry.
"The book follows a young girl through the last year of her childhood. It's set in Dorset but a magic realist version of the area. The woods are haunted with the dead childhoods of the other kids who have also passed through.
"You have this extraordinary magic realist stuff contrasted with life on the farm: sheep shearing, jerry cans and corrugated iron. There are honest descriptions of rural poverty, abuse and alcoholism."
It might not be light bedtime reading but Harvey's opus, he argues, can be widely read.
"It's an accessible book," he explains. "It's in dialect but it comes with a page-to-page translation; as soon as the dialect gets hard, the shadow poem on the other side of the page gets bolder, so you can just read it in translated English any time that you want.
"But also, because it's Polly Harvey, she works in song form a lot: there's a lot of ballad metre, and there's a Dorset version of My Favourite Things. It's ribald and funny.
"As well as some hard-hitting and emotionally intense material there's a lot of laughter to be had along the way. There's a lot of light as well as dark in the book."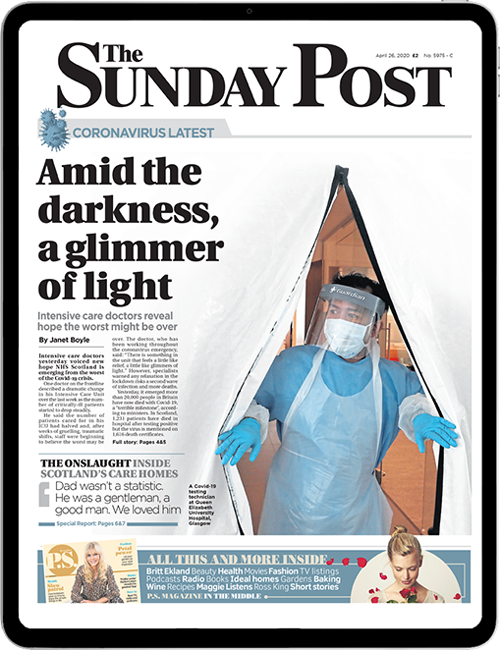 Enjoy the convenience of having The Sunday Post delivered as a digital ePaper straight to your smartphone, tablet or computer.
Subscribe for only £5.49 a month and enjoy all the benefits of the printed paper as a digital replica.
Subscribe