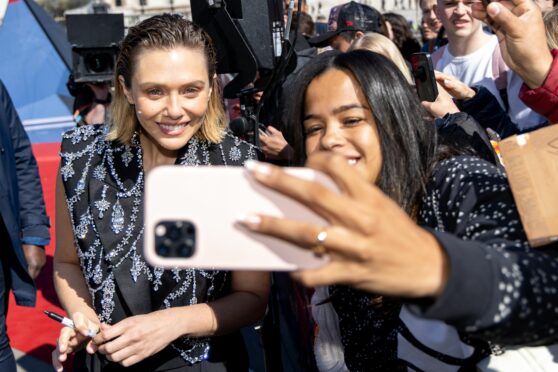 If my GP was called Dr Strange I don't think I'd go very often. In fact, he would be lower on my list than Dr Doom and Dr Pepper if I ever needed some medical attention.
Benedict Cumberbatch is the doctor everyone wants to see, though. He's tearing up the box office in Dr Strange In The Multiverse Of Madness, another blockbuster Marvel sequel.
I was lucky enough to be invited along to the world premiere last week and the movie was great fun.
There were two standouts for me. The first was Elizabeth Olsen as Wanda, also known as Scarlet Witch.
She has her own TV series after starring in the Avengers movies and she brings her indie acting credentials – earned in the likes of the powerful Martha Marcy May Marlene – to the big screen again.
The other was the main man, Benedict Cumberbatch. People love him here in the US!
I've seen the good doctor more than my own physician over the years. When asked what he was like, the obvious answer was…Strange!
But really he's just a joy to chat to and a good laugh. From him kissing me on the head at the Oscars, and photobombing me at the Toronto International Film Festival, to me presenting him with a book on how to dress your Benedict Cumberbatch doll (no kidding!) we've met many times over the years.
The very first time we chatted on a red carpet, people in the States didn't know him so I had him all to myself for a wonderful long chat…changed days now! In fact at the premiere it was a wave and a quick chat.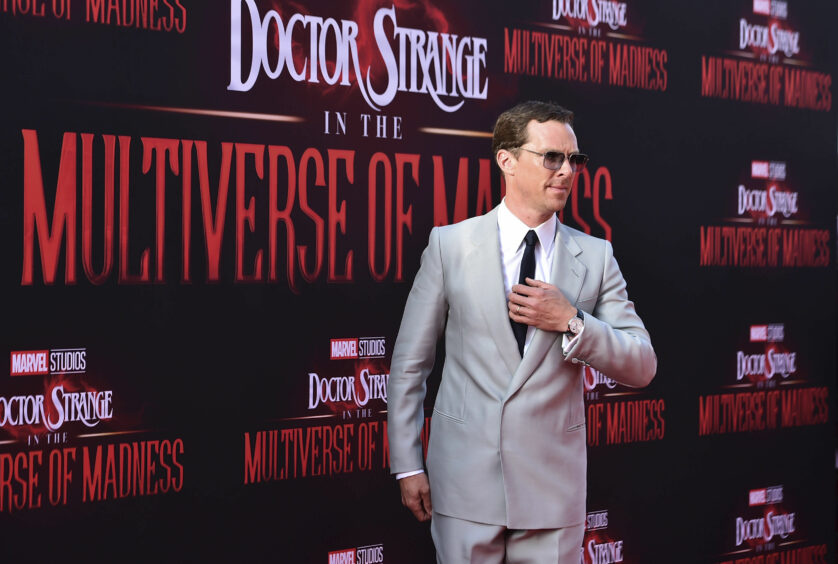 "It was a lot of hard work and now is the bit where we get to sit back and see how it all goes down," he told me.
Among the audience in the theatre here in LA, and now everywhere else, the movie went down very well it seems.
He hosted Saturday Night Live and recounted how he told the show's legendary producer, Lorne Michaels, about his career.
"I've got to be honest though, because most of the sketch writers this week, they pitched me sketches every day, and most were about Doctor Strange," he told me.
"It's great. I love the guy. I love playing the character.
"The film's doing really well –but I have been in other films."
Michaels asked him what some of the other movies were. "I said, 'Well, The Power Of The Dog, for example' and he said, 'Nobody saw it.' I said, 'Come on, man. I was nominated for an Oscar for that. I did OK. I mean, I didn't win, I was beaten by Will Smith. No, not physically…"
Last Sunday was Mother's Day here and Benedict made mention of his mum, that fine actress Wanda Ventham. He said that, when he was younger, he and his mum used to have "these weird, funny names" they'd call each other by.
"I called her 'Pookie'," he said, "and she called me…'Benedict Cumberbatch'."
In fact, Dr Cumberbatch sounds like a great GP!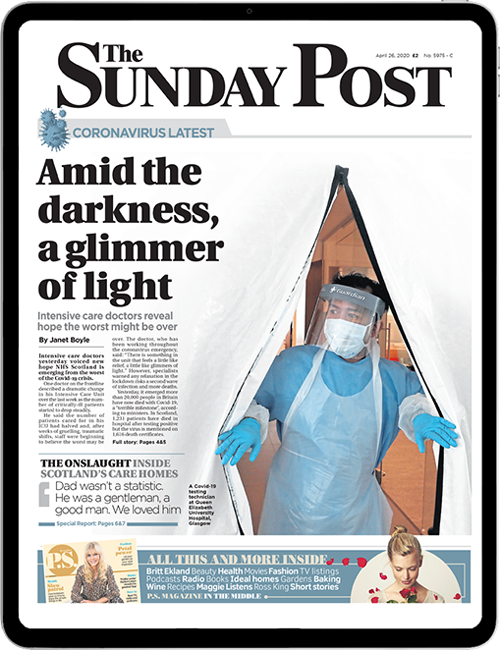 Enjoy the convenience of having The Sunday Post delivered as a digital ePaper straight to your smartphone, tablet or computer.
Subscribe for only £5.49 a month and enjoy all the benefits of the printed paper as a digital replica.
Subscribe