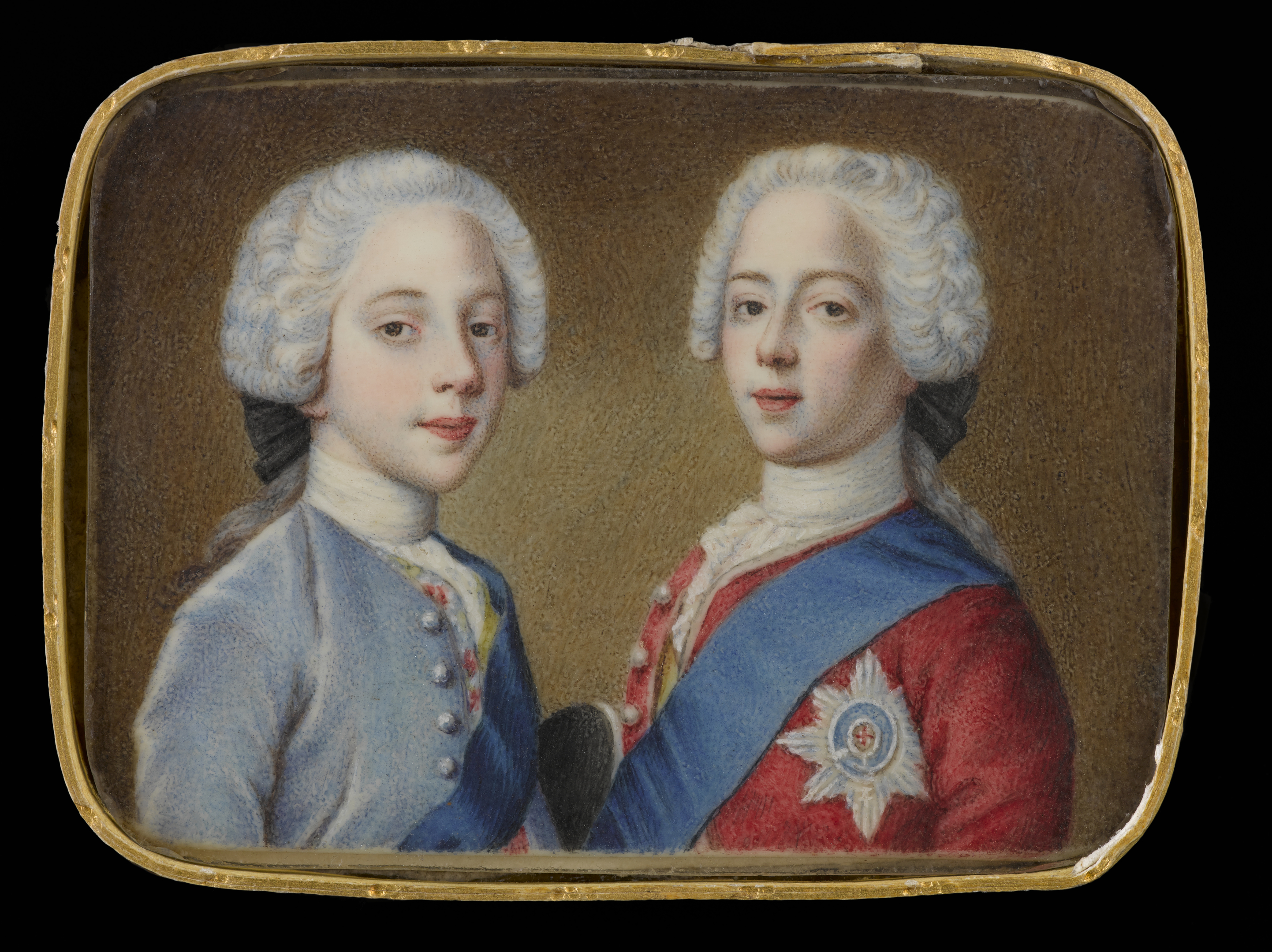 THE story of the Jacobites is often misunderstood, or boiled down to Bonnie Prince Charlie's ill-fated campaign of 1745.
In fact, Charles Edward Louis John Casimir Sylvester Maria Stuart – to give him his full name – was born and died in Rome.
He spent only 14 months on British soil, during which he led what proved to be the last of five Jacobite challenges for the thrones of Scotland, England and Ireland.
Now Bonnie Prince Charlie And The Jacobites, at the National Museum of Scotland, Edinburgh from June 23 to Nov 12, tells the story.
Exhibition curator David Forsyth talks us through 10 highlights from the 350 objects in the show.
BONNIE PRINCE CHARLIE ENTERING THE BALLROOM AT HOLYROODHOUSE
This painting by John Pettie opens the exhibition. It shows Bonnie Prince Charlie arriving, dressed in all his finery, at a ball at the Palace of Holyroodhouse. The only thing is that it was painted more than 100 years after Charlie's death, and the ball in question never happened!
The painting depicts a scene from Sir Walter Scott's novel, Waverley. The way this period was romanticised from the late 18th Century through the Victorian era continues to colour the way we think about it today.
CORONATION AMPULLA OF CHARLES I
The Stuart dynasty stretches back for centuries in Scotland but, over the course of the 16th century, the claim expanded to include the whole of the British Isles.
This was realised with the Union of the Crowns in 1603 and the coronation of James VI and I, son of Mary, Queen of Scots.
Stuart monarchs held the throne for most of the 17th Century, with the brief interruption of the English Civil War. That's another story altogether, and one which ends poorly for Charles I.
But this coronation ampulla (a font for pouring holy oil) illustrates a key point about the Stuarts. Both in power and later, in exile, they had this unshakeable belief in their divine right to rule.
HOLYROOD ALTAR PLATE
This cup is part of the Holyrood Altar Plate, devotional items which were commissioned for the Chapel at the Palace of Holyroodhouse when it was converted to Catholic worship.
James was forced to flee into exile at the end of 1688.
The installation of William of Orange as king alongside his wife – James' daughter, Mary – is actually known in England as the "Glorious Revolution" because it took place without bloodshed.
That was not the case here, or in Ireland as James and his supporters attempted to recover the throne by military means including the famous battles of Killiekrankie on 27 July 1689 and the Boyne on I July 1690.
JAMES II AND FAMILY, PIERRE MIGNARD (1694)
James VII & II went into exile, never to return to British soil.
In the early years, the Stuarts were distinguished guests of Louis XIV of France, who provided them with the vacant royal palace at St Germain-en-Laye, as the French court was in residence at Versailles.
This was a proper court which received dignitaries, dispensed honours and commissioned artists to produce paintings.
This shows the family in this period. James II is next to Queen Mary, their two-year-old daughter Princess Louisa Maria Theresa, and their six-year-old son, Prince James Francis Stuart.
THE PRESTON BLUNDERBUSS
When James VII & II died, Louis XIV acknowledged James' son, James Francis Stuart, to be James VIII & III, the rightful king of Scotland, England and Ireland.
Supporters of the exiled Stuarts adopted their name from the Latin form of King James – Jacobus Rex – and thereby coined the name Jacobites.
In all there were three failed challenges in James's name in 1708, 1715 and 1719.
This brass-barrelled flintlock blunderbuss has an engraving: "This was taken from a Highlander at Preston 1715 loaded with 17 balls".
COLOURED WOODCUT SHOWING VIEW OF THE BATTLE OF CULLODEN, PUBLISHED OCTOBER 27, 1746
The Jacobite army – around 6000, mostly Scots but also English, Irish, Italian and French – marched south with relatively little resistance.
They reached as far as Derby before Charles' commanders, unnerved by reports that anticipated English and French support was failing to materialise, and that Government forces were amassing, persuaded a reluctant Charles to retreat.
He and his force was pursued by Government forces led by the Duke of Cumberland, son of King George II, including Scots and Irish battalions.
The chase ended with total and utter defeat on April 16, 1746 at Culloden.
After such a long struggle, the ending was short, the battle lasting less than an hour.
MARGARET OLIPHANT'S DRESS (18TH CENTURY)
Charles landed at Eriskay on July 23, 1745.
By September, he was holding court at the Palace of Holyroodhouse.
Charles refused to behave in a triumphalist manner after the victory at Prestonpans and there was no grand ball at Holyrood at this time in the manner Scott imagined.
However, there were receptions and royal business was carried out.
This dress belonged to a Margaret Oliphant who was presented before Charles at around this time.
It is such a grand piece that it seems reasonable to speculate that she was wearing it when she met him.
CADDINET OF CARDINAL HENRY STUART
James died in 1766, Charles in 1788, leaving their brother, Henry, who had joined the Catholic Church in the wake of the '45 as, technically, the last legitimate Stuart claimant to the throne.
Henry, who lived until 1807, commissioned this caddinet, a dish traditionally used to serve bread.
James was buried in St Peter's Basilica in the Vatican, the only monarch to be afforded that honour.
On Cardinal York's death in 1807, Prince Charles was reinterred with his father and brother in the Basilica, where the three Stuarts rest together to this day.
RECTANGULAR MINIATURE, WATERCOLOUR ON BONE, OF PRINCES CHARLES EDWARD AND HENRY BENEDICT STUART. ARTIST AND DATE UNKNOWN.
Charles Edward Stuart was born in Rome in 1720.
He was raised there as a prince, learning how to rule, command and fight.
He is pictured here (on the right) as a young man, alongside his younger brother Henry Benedict (born in 1725).
Charles inherited the family belief in the divine right of the Stuarts to rule and so was resolved to reclaim the thrones of Scotland, England and Ireland in the name of his father, James.
TRAVELLING CANTEEN
Many gifts and tributes were received during exile.
This, Bonnie Prince Charlie's magnificent silver travelling canteen is arguably the pick.
Charles was keen on hunting, and that's probably where he would have used this ornate picnic set.
It includes a wine taster, cutlery, beaker, marrow scoop and nutmeg grater.
The likelihood is that it was presented to Charlie in Rome on the occasion of his 21st birthday.
It is also hugely symbolic. The way it's decorated shows it to be intended as a gift for the Prince of Wales and so is an elaborate Jacobite token of recognition of the ongoing Stuart claim to the throne.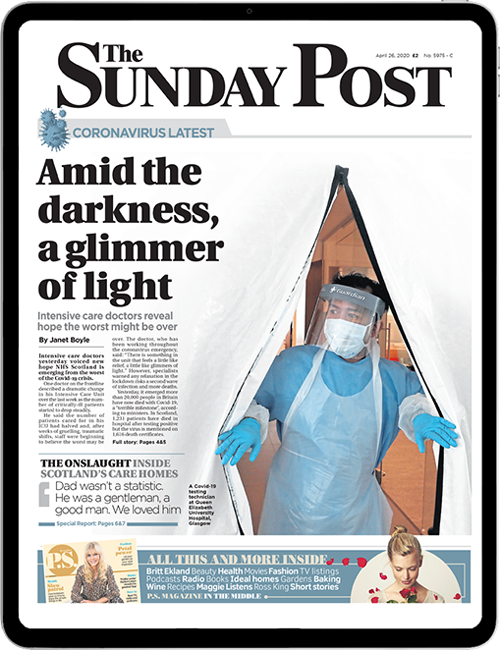 Enjoy the convenience of having The Sunday Post delivered as a digital ePaper straight to your smartphone, tablet or computer.
Subscribe for only £5.49 a month and enjoy all the benefits of the printed paper as a digital replica.
Subscribe