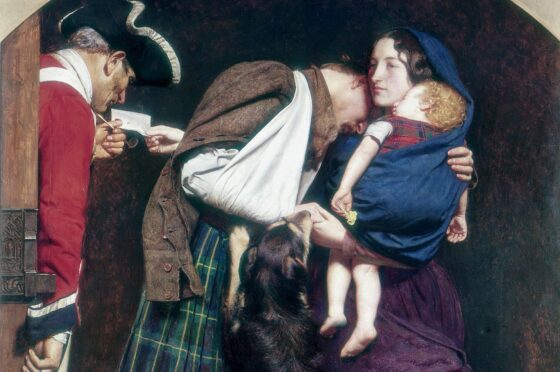 They may not have been fighting on the frontline as the Jacobites rebelled but Scots women were never far from the action in 1745.
Their pivotal role is being remembered in a new edition of a seminal account, Damn' Rebel Bitches, first published 25 years ago, and author and historian Maggie Craig is happy to see their forgotten lives remembered again.
She said: "From being shot out of hand, being judicially murdered with all the pomp of the legal system, seeing their homes burnt in revenge for their involvement, suffering countless rapes and beatings, the loss of everything they held dear, these women have been written out of Scottish history. It's time their voices were heard again. It makes me so happy this book is being reissued.
"It's really pleasing to have researched these people and for more people to get interested in it too. I think I was fated to be ­interested in the Jacobites.
"These were real people who were doing what they felt was necessary at the time or just being buffeted by the waves of history. There are some amazing Scottish heroines in there who deserve to be recognised.
"Flora MacDonald was the only woman anyone had really heard about at the time, but I knew there was an awful lot more women involved," Craig said. "I said to my husband 'Surely someone will write about these women?' and he said 'Why don't you?'"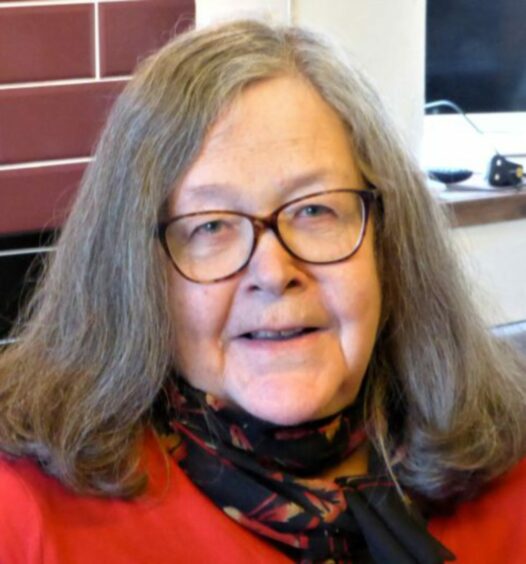 Drawn from many original ­documents and letters, in Damn' Rebel Bitches – a quote attributed to the Duke of Cumberland describing the Jacobite women – Craig tells the stories of the women, many of whom accompanied their husbands on the march south with Bonnie Prince Charlie and, with them, retreated north as the Red Coats hounded the rebel army.
Romanticised in stories and songs, Charlie's bid for power was, in reality, a bleaker affair, marked by bloodshed and division, rebellions and battles, that ultimately failed to restore the Stuarts to the throne. Culloden followed, a battle with consequences for the Highlands that would reverberate down through the centuries.
Craig spent 18 months in ­libraries in Scotland, London and York, working through boxes of old soldiers' letters in the archives to piece together a fuller narrative of the soldiers and their home lives.
"Back then, there was no ­internet, so you really had to go places to find information," Craig said. "The English National Archives in London was very daunting, like something out of a Charles Dickens novel. But there's a real thrill when you are looking at bits of paper from 200 years ago, that someone wrote on 200 years ago.
"One of the biggest collections of letters was in the National Archives in London. I was coming to the end of the day and getting research fatigue, but then a box called Jacobite Correspondence I ordered arrived so I thought I'd better open it and have a look.
"Inside were all these letters from soldiers on their way to fight in England – and they were heartbreaking. These men were just longing to be home with their wife and bairns.
"One of the things that really got me was a guy writing to his girlfriend and he said: 'Nothing ails me but the wanting of you." And the really sad thing is, he never came home – and the letters were intercepted so she never got it."
One Week In April: The legacy and spirit of Scottish Radical Rising still lives on today
Craig hopes her book, which will be celebrated at Culloden on her 71st birthday later this year, can prove an educational tool for future generations. It has already helped develop events, build school programmes and tours.
"I hope it can help in schools," said Craig, who is currently writing her third Jacobite novel. "We learned about the French Revolution at school but I think Scottish history really should be in there for the younger generation. "
Rebels with a Jacobite cause
Anne McKay
A mother from Skye, she travelled to Inverness with her family, searching for her husband who she had heard was part of the returning Jacobite army. Anne was not wealthy or from a well-connected family – she just wanted to find her husband, keep her children safe and live her life.
She helped a soldier escape from Inverness. She was interrogated and made to stand on her feet for three days and two nights, which was damaging to her legs. She was verbally abused. She had a son who was 17 and the redcoats beat him so badly he died of his injuries.
Lady Anne Mackintosh
Anne Mackintosh was 22 years old at the start of the '45 and her family was very strongly Jacobite. Four years before the outbreak of hostilities, she married Aeneas, also known as Angus, 20 years older than her. He held a captain's commission in the Black Watch and had raised the company he commanded.
He went to the government side, but his young wife was a committed Jacobite.
While Mackintosh was off fulfilling his military obligations to the London government, Anne spent more than a fortnight riding over the countryside around Moy Hall, raising over 300 men for the Cause. She carried a bag of money – and a pair of pistols. Her bold actions won her the nickname "Colonel Anne".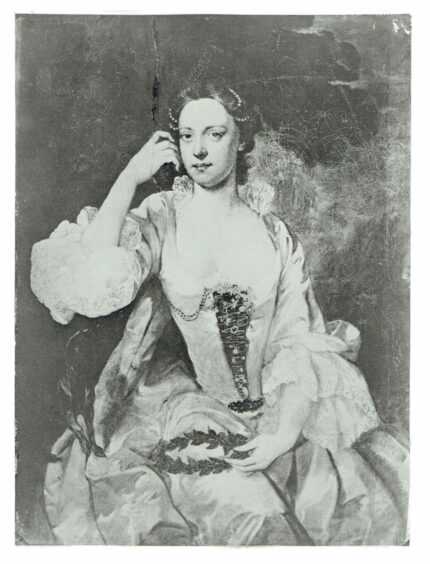 Clementina Walkinshaw
When the Jacobites arrived in Glasgow, Clementina Walkinshaw was 25. The Walkinshaws were an old Renfrewshire family, proud of their ancestry, claiming descent from Robert the Bruce. The family home was the Camlachie Mansion in the Gallowgate and its members committed supporters of the Jacobite Cause. Clementina's father, John, was imprisoned in Stirling Castle for his part in the '45. Fearing that he might be made an example of, his strong-minded wife encouraged him to escape.
Their daughter Clementina, the youngest of 10 children, met Bonnie Prince Charlie at Bannockburn House, and became his mistress. On February 1, when Charles lifted the siege of Stirling Castle and marched for Inverness, the lovers had to part. The romantic interlude had lasted less than a month. Their affair had enormous repercussions for Charles and the Jacobite Cause itself. Charles called for Clemmie six years later and they lived together for eight years until increasing verbal and physical abuse forced her to run away, taking their young daughter Charlotte with her.
---
The 25th anniversary edition of Damn Rebel Bitches is published by Penguin next month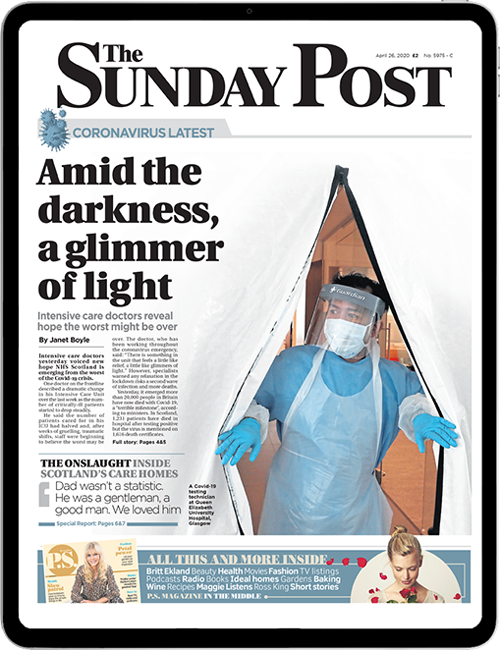 Enjoy the convenience of having The Sunday Post delivered as a digital ePaper straight to your smartphone, tablet or computer.
Subscribe for only £5.49 a month and enjoy all the benefits of the printed paper as a digital replica.
Subscribe