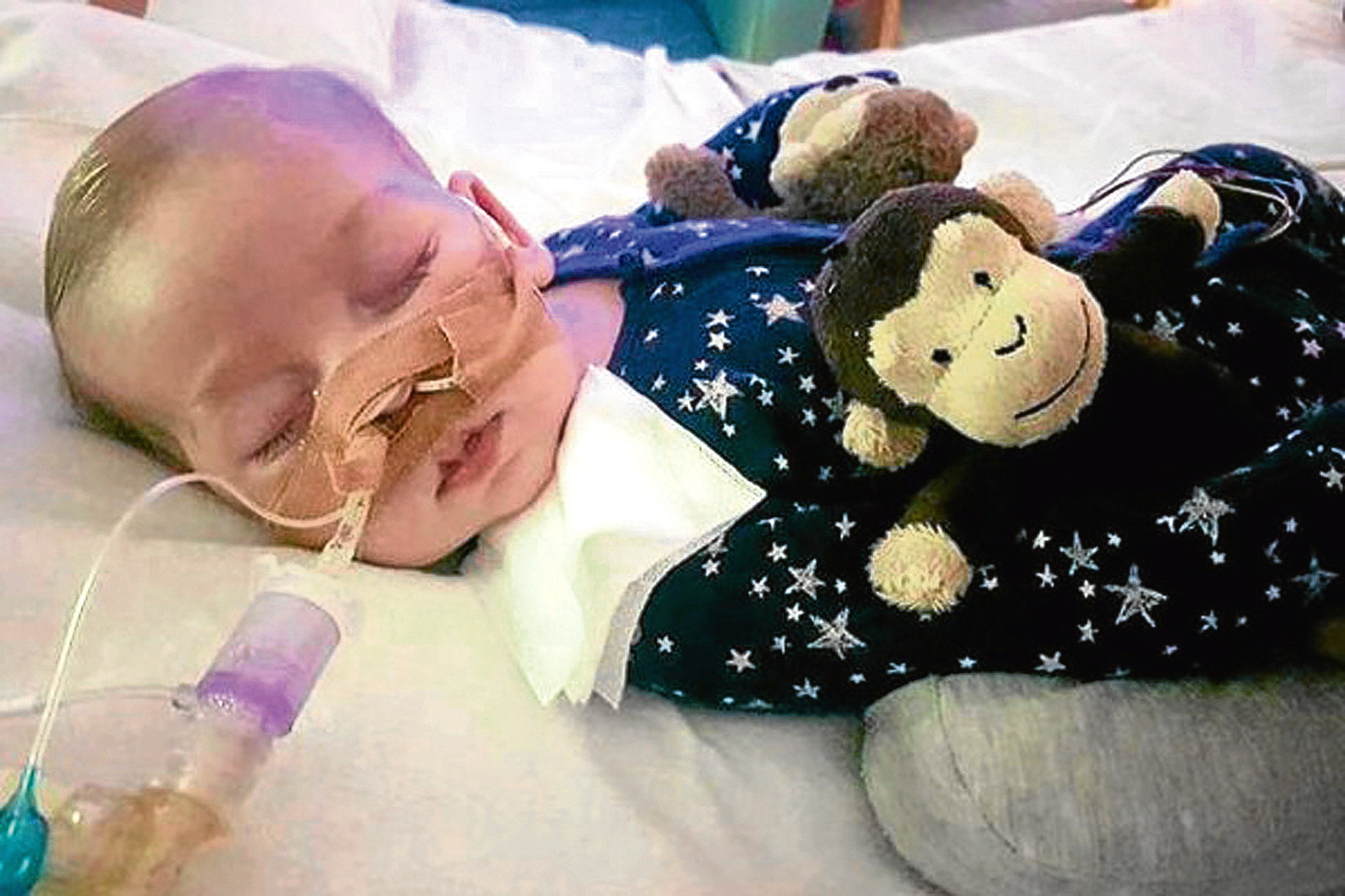 IN a week dominated by the shock election result, it's been easy to miss the story of little Charlie Gard.
Terminally-ill Charlie, who has a rare genetic condition, has been at the centre of a legal battle.
His parents, Chris Gard and Connie Yates, have been fighting through the courts to allow Charlie to undergo a therapy trial in America.
Doctors treating Charlie say the treatment is experimental and his specialists believe he has little chance of survival.
They don't believe his quality of life will be improved, either.
But it's said where there's life, there's hope.
And that's what Chris and Connie have chosen to believe.
No-one could blame them.
It means, though, that they have found themselves having to go through several court processes to fight for their boy.
What an utterly heart-rending vision of hell they have found themselves in.
Enduring the long-winded court process while they would rather have been with their precious Charlie must have been agonising.
When you read the details of the case, you can't help but get a sense of perspective about the election result – no matter what side of the political divide you might be on.
Our kids are everything to us. It's impossible to imagine what Chris and Connie have gone through in the 10 short months of Charlie's life.
Last week, their hopes were dashed yet again when the Supreme Court failed to back them in their fight.
Their last throw of the dice is the European Court in Strasbourg.
It has ruled Charlie should receive treatment until it looks at paperwork in the case.
When I read of cases like this, one thought always dominates.
How do the parents find the strength to carry on?
We all have demons. And most parents have wondered to themselves how they would cope if anything happened to their kids.
A friend of mine whose child was seriously ill told me her strength came from her daughter.
It was the thought of letting her down that kept her going.
It's surely impossible to criticise Chris and Connie for the route they have taken.
And if you think "where there's life, there's hope" is nothing but a cliche, let's consider a more uplifting story that hit the headlines the same day Charlie's case did.
Remember the Missing People Choir from Britain's Got Talent?
A missing 13-year-old, who appeared on the appeal while the choir sang, got in touch with his parents. He is now back home.
The two stories couldn't be more contrasting.
But both serve to show that as long as the sun rises every day and our kids are all right, we are lucky indeed.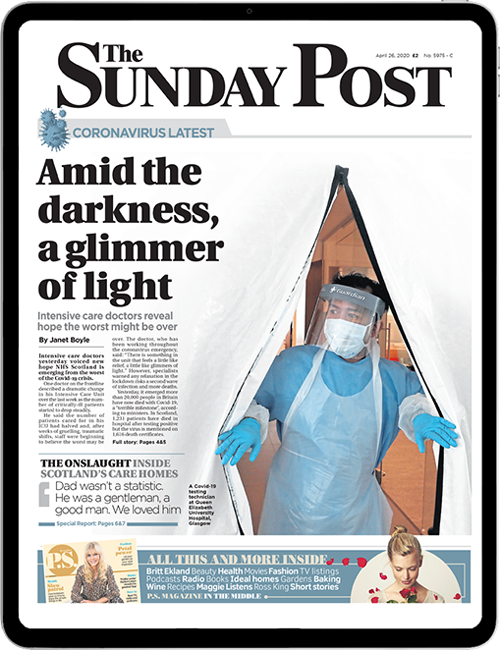 Enjoy the convenience of having The Sunday Post delivered as a digital ePaper straight to your smartphone, tablet or computer.
Subscribe for only £5.49 a month and enjoy all the benefits of the printed paper as a digital replica.
Subscribe