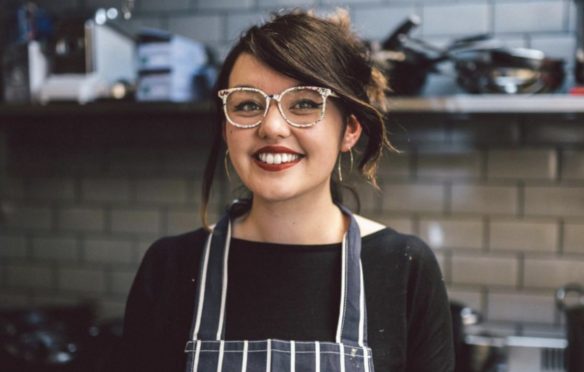 A clock running down, pressure ramping up, no one to trust and risks everywhere? Is it the plot to the latest James Bond caper or the busiest night at your favourite restaurant?
New film Boiling Point, starring The Irishman and This Is England actor Stephen Graham, lays bare the stresses and strains as an elite kitchen careers through a busy service.
Filmed in one dizzying, continuous take following staff through a shift from hell, featuring pedantic health inspectors, demanding celebrity chefs, racist diners and nightmare social media influencers, the movie stars Graham as Andy Jones, the restaurant's head chef. He battles to lead his team through what turns out to one of the most important nights of his career while struggling with his own demons.
We asked Julie Lin, MasterChef star and owner of two of Glasgow's hottest restaurants, Kopitiam and Ga Ga, to review the movie and she was bowled over by how realistic some of the action was. Although she did notice that, despite the frenetic pace of the chefs, not many meals seemed to leave their kitchen.
Lin said: "It was cinematically brilliant but it highlighted a very common negative kitchen environment that you see in a lot of places. It portrayed it all so well and it almost stopped feeling like a film to me and more like a case study of the dynamics of a real restaurant."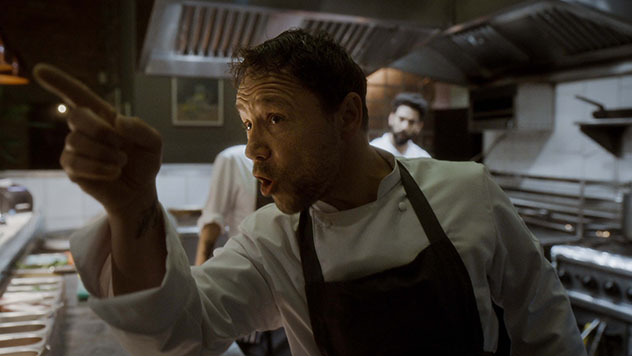 Lin hopes that Boiling Point encourages chefs and restaurant owners to take another look at the atmosphere and working environment in their kitchens, rather than succumb to the 'Gordon Ramsay' effect which Lin thinks did more harm than good for restaurant workers.
She explained: "When chefs see this film it will be quite emotionally jarring for them. I hope that they take it on as a lesson and don't take it as a Gordon Ramsay thing because his behaviour, screaming and swearing at people on the telly, didn't discourage chefs doing that in kitchens, it perpetuated it and made people think it was OK."
The fast-paced nature of kitchen work can put excessive pressure on staff, heightening tensions between colleagues. Graham's character struggles to keep his restaurant on track due to problems in his personal life, leading to knock-on stress and problems for his employees, which in turn descends into resentment and arguments between staff.
Lin goes to great efforts to ensure that her kitchens do not fall into the squabbling seen in the film, putting as much effort into ensuring an open, fun environment for her workers as she does prepping for guests.
She said: "Kitchens do not have to be that way, they really don't. Ga Ga has been so busy since we reopened after the pandemic, every single day.
"Right now, we have a female-majority kitchen and that is not through any discriminatory hiring techniques, that's just how the applications came in.
"We don't have a macho atmosphere in our kitchen, it just wouldn't work and you would have people leaving all of the time. It's about having a good balance of people and not falling into traditional gender roles: for example, a man getting aggressive and stressy with a co-worker.
"Being appreciative of your team is number one. Being a bit silly and making it a fun place to work is important.
"We had Abba blasting for six hours yesterday and we were singing along while we were prepping. There is no ranking of chefs in our kitchen. We have eliminated that elitist attitude where some people in the kitchen are skivvies and some are doing the important work. We all have a go at each task. I'll clean the dishes and serve food too. There is a family atmosphere in our kitchen and when we all pull together and work hard on a busy night, you're buzzing that you pulled it off together."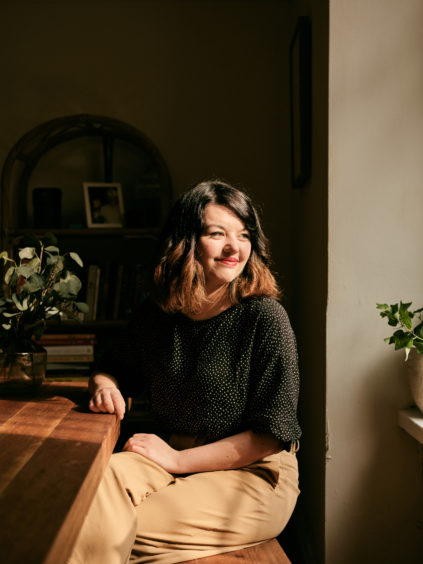 Getting the atmosphere right took time but when Lin decided to challenge her own shortcomings, everything seemed to shift into place.
"If I'm being really honest I don't think I was a good leader at the beginning. It took me a good couple of years to get good at it," she said. "I made so many mistakes because I was stressed, and sometimes I wasn't necessarily the best manager.
"At one point I thought, 'I need to see this from every point of view before I can get it right', and now I am proud to say that we're somewhere amazing to work.
"If you run a business for yourself you'll run it into the ground but if you run if for your staff and your customers it will thrive. In the film you can tell that Stephen Graham's character is not a bad guy. He's just struggling with how to handle the pressure of it all."
Restaurant kitchens are notorious for both their literal and figurative high temperatures, and tempers often flare. It is hard to imagine such intense flash points erupting between co-workers in other industries yet aggression, arguments and harsh language are regarded as normal in the high-pressure world of cooking in restaurants.
Lin thinks such brutal environments are a result of the public historically underestimating the hard work and talent necessary to thrive in a successful restaurant, which has caused even those who make their livelihoods in restaurants to have less respect for their co-workers, and their own abilities.
Lin explained: "Serving food in restaurants is not so far away from the times of servants, and is quite reminiscent of it in a way. People looked down on those in service, and I think a bit of it still goes on today but there is so much skill involved with being a chef or a server.
"Being looked down on as a low-paid, low-skilled job has trickled its way into kitchens and made people who work there think of it like that too, and think of their workplace as quite informal. I'm not completely against kitchens being informal. There are a lot of benefits that come with that too.
"I just think it's a shame that restaurant workers sometimes don't see or respect their own talent and potential."
---
The film
The stakes are high for Stephen Graham's head chef Andy during the gripping action in Boiling Point, but according to the star, things were just as frenzied behind the scenes.
Graham said: "We had such a short period of time to shoot it. That day before lockdown when Boris Johnson said, 'Get indoors, pull the bolts and we'll see youse whenever'. That was literally our last day of filming. And then the next day we came in and it was, like, 'He's shutting us down tomorrow. This is the last day we can do it'. Everyone was nervous. You don't want to be the one who gets it wrong."
There are no cuts or editing in the 92-minute film, with the camera following the actors with no breaks. The pressure was huge, and the actors were only given four chances with the camera crew to get a take that would be released as the feature film.
When they pulled it off, Graham said the cast and crew were elated. "It's the closest I'll ever come to feeling like a footballer winning the Champions League. The whole room went ballistic. Everyone was jumping up and hugging."
The acclaimed actor said he had a lot of sympathy for his character Andy, and the pressure he was under: "A lot of us, in real life, can be great at listening and giving advice but we don't take our own advice. And for me it's the bravest thing someone can do, to ask for help."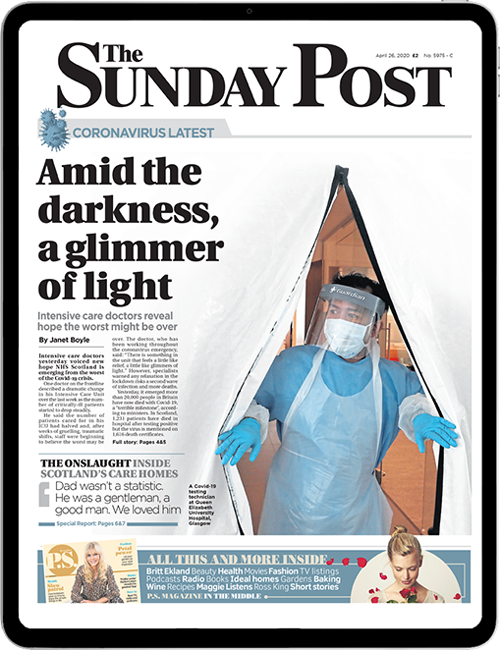 Enjoy the convenience of having The Sunday Post delivered as a digital ePaper straight to your smartphone, tablet or computer.
Subscribe for only £5.49 a month and enjoy all the benefits of the printed paper as a digital replica.
Subscribe