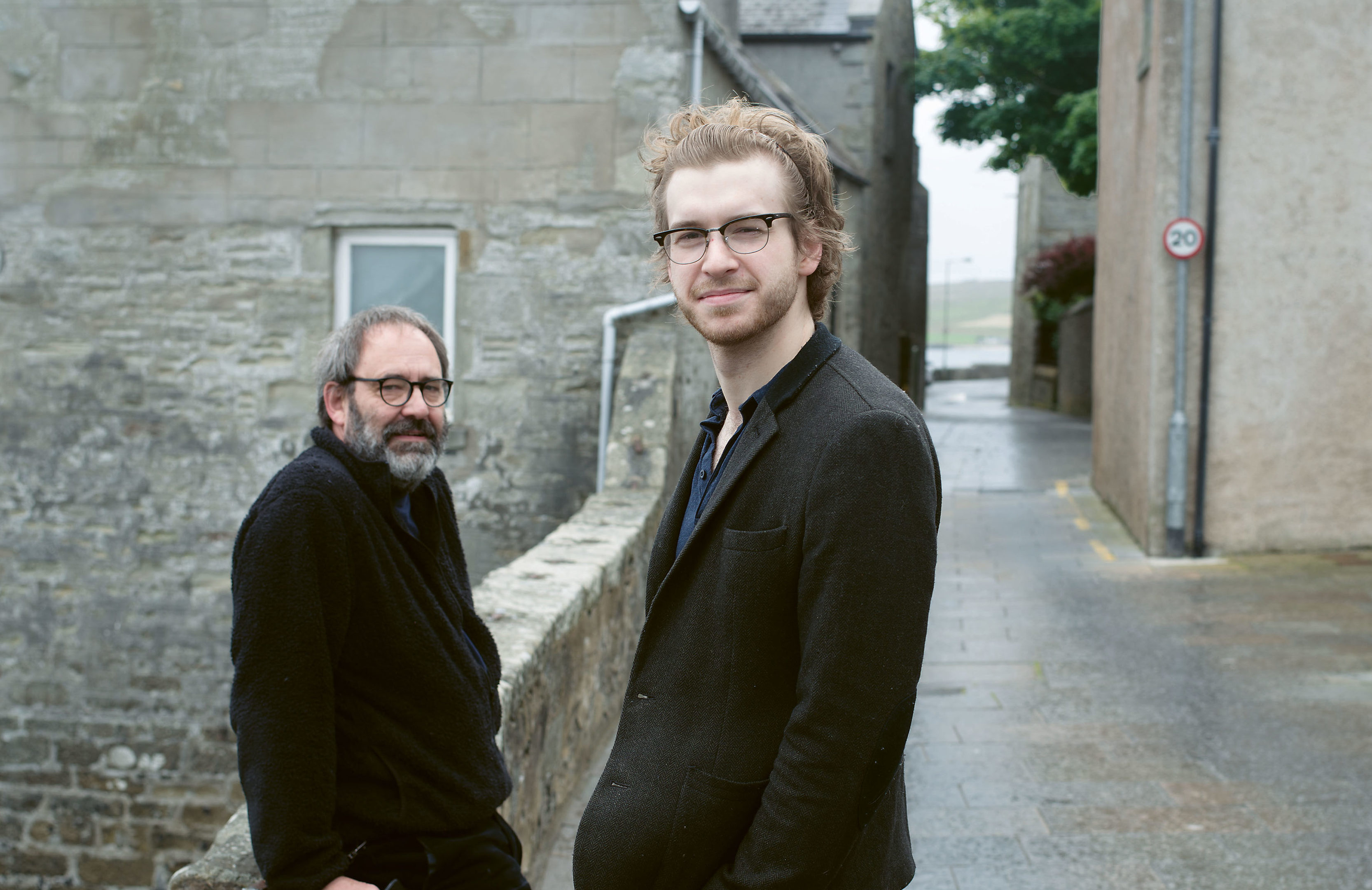 HE'S the passionate baker brought up on a remote Scottish island who ended up on the UK's biggest baking show.
James Morton's flair for baking saw him reach the final of The Great British Bake Off 2012, while his love of Fair Isle jumpers revealed his deep-rooted connection to Shetland.
Now he's teamed up with his dad, Tom, to celebrate his birthplace in their new cookbook Shetland: Cooking on the Edge of the World.
While it celebrates food and life on the small Scottish isles, this is far more than a straightforward recipe book.
It reads as a love letter to a community, culture and place where, cut off from the mainland by a long, rough sea journey, food stems from survival and lies at the heart of island living.
James said: "Shetland has tremendous resources in produce, from the freshest fish to Shetland Black tatties, and a particular attitude towards cooking and eating.
"Every meal is a celebration – a 'foy' in Shetland dialect – because in the past, in difficult circumstances, meals would be a highlight, marking festivals and just getting through the winter.
"We wanted to highlight that, how thriftiness and necessity became a celebration, and to introduce people to techniques developed to cope with remote conditions in Shetland."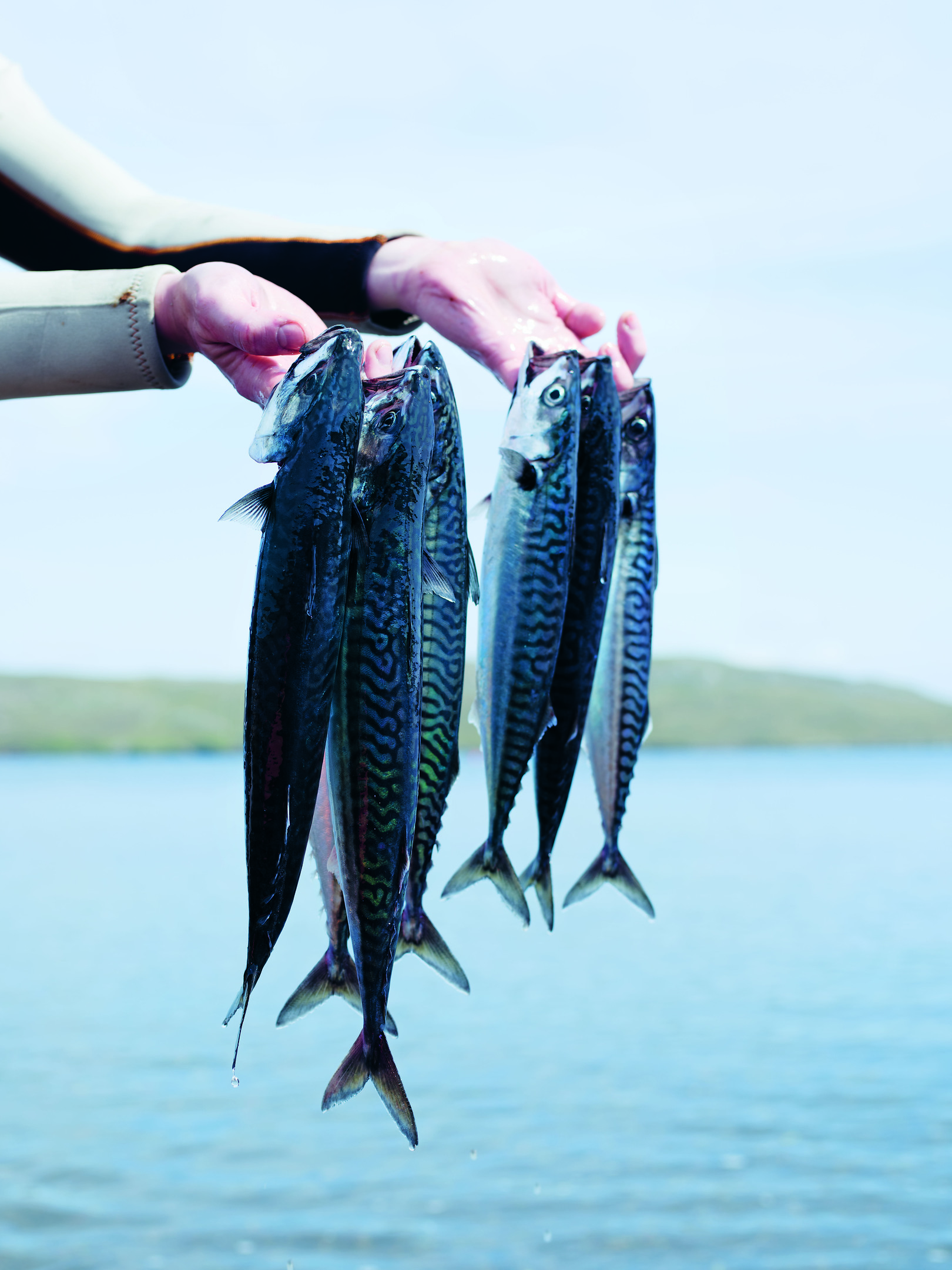 Father and son spent two years researching and writing the book, going back and forth between Shetland and Glasgow. And while their styles differ, the collaboration has proved a recipe for success.
Dad Tom is a writer, journalist and broadcaster who has penned books about Shetland and even a few scripts for The Sunday Post's Oor Wullie and The Broons. He's also an enthusiastic cook who's lived on Shetland for more than 30 years.
"I could say I taught James everything he knows, but that would be a lie," he laughed. "Although I'd written several books, this was my first cookery book, and I had to be taught by James how to present recipes. James is very logical, scientific and methodical, though he always leaves a terrible mess. I'm a bit slapdash when it comes to quantities and that won't do in a recipe. James, fortunately, is a scientist at heart; keen on getting everything just right.
"He made sense of it all… and I corrected his spelling."
James added: "Dad's quite good at curries. His piglet testicles dish is in the book, and it is surprisingly delicious!"
Shetland offers a traditional and varied taste of island cooking, through recipes supplied by James, Tom and their fellow Shetlanders that include, stovies, oatcakes, Scotch eggs and mutton pie and even lobster thermidor. It celebrates the island's unrivalled fresh produce and dishes popular during local celebrations like Beltane (May Day) and the Viking fire festival, Up Helly Aa.
But according to James, two dishes in particular sum up Shetland cooking.
"Reestit mutton soup has to be the great Shetland 'national' dish, the staple of winter dances and events like Up Helly Aa," he explained.
"It's basically a tattie soup, with other vegetables, using reestit mutton (air-dried mutton) as stock. It's important to avoid too much saltiness – though some would argue that you need that to provoke a thirst at Up Helly Aa."
He says the second, Shetland's famous flatbread, could ignite some controversy.
"Bannocks are crucial to Shetland culture and go very well with reestit mutton soup. We offer several recipes for them in the book, some of them quite controversial," James added.
"Normally a Shetland bannock would be cooked on top of the stove, but there are oven bannocks which come close to scone territory, and we explore that."
The book is also a feast for the eyes, filled with gorgeous imagery and colourful anecdotes about this tiny archipelago home to 23,000 people.
It's where James began his baking journey, one that took him to the final of The Great British Bake Off, which returned for its ninth series last week.
James has written a chapter on baking that includes a recipe for his Gran's Victoria Sponge, a nod to the woman who ignited his passion for baking.
"Gran has always been my food hero," he said. "She would sometimes give me a row for overworking the pastry dough or pushing down on pancakes with the spatula, but by doing that she taught me a foundation of baking knowledge."
James is now based in Glasgow, where he works as a doctor and runs his own brewery. But his ties to the island are still strong, and he finds the power of food can stir memories of home.
He said: "If there's good mackerel in the fishmongers, or on offer in Tesco, I always buy it and I think of going fishing for mackerel in our kayaks from the beach in front of our house.
"There are several mackerel recipes in the new book, but really, there is nothing like grilling them over an open fire on the beach as the sun goes down.
"It's not quite the same doing it in Kelvingrove Park though!"
James grew up in the small village of Hillswick, about 35 miles north of the capital Lerwick, with his sister Martha and brother Magnus.
His GP mum Susan moved to the island for work in 1984 and was joined there by Tom three years later .
Tom said: "It's one of the best places to bring up a family, full of community, music, culture and sheer fun. It's remote, I suppose, but it doesn't feel like it to us."
Delicious recipes aside, Shetland itself is arguably the book's star ingredient.
"People might have the impression that Shetland is a remote, stark place with very little but fish and sheep, but there's a lot more to it," said Tom.
"I think the phenomenon of the Community Sunday Teas, held in village halls throughout the isles, will interest readers."
James added: "It's somewhere you really can find genuine community spirit, a sense of belonging, where people support and look after each other."
Shetland: Cooking on the Edge of the World by James and Tom Morton (Quadrille £25).
Stovies from scratch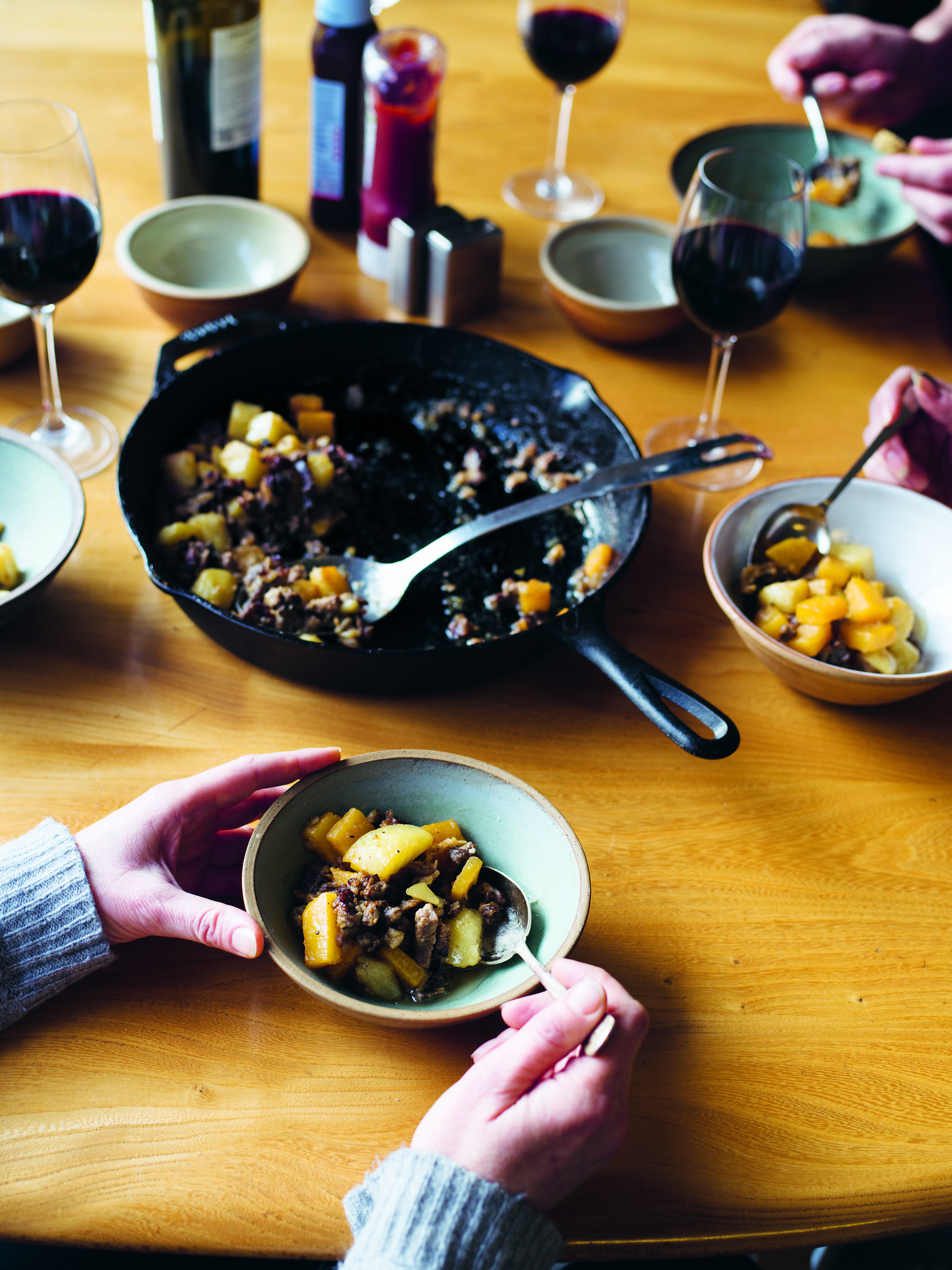 Ingredients
1 onion
2 tbsp suet, preferably mutton,
Butter or lard (if you're using leftovers, use the dripping)
680g mutton, lamb
450g potatoes, ideally peeled
½ a small neep (swede), peeled
1 meat stock cube (preferably lamb but any will do) or 250ml stock
Good sea salt
Freshly ground black pepper
Method
Finely chop your onion. Scrape into a large pan with your suet and fry gently over a low heat until golden.
Add a pinch each of salt and pepper.
Cut your mutton into small pieces but don't mince it. Add this to the pan with the onions with more fat if it starts to stick. You want a golden crusty coating on most of the meat.
Just cover with water and heat to simmering, then pop the lid on. Barely stew on the lowest heat your hob will go for an hour, by which time your mutton should be cooked.
Chop your potato into wee cubes – exactitude inessential. The same with the neep.
Pop these in and replace the lid to stew gently for another hour.
If, after 30 minutes, you think it's too watery, remove the lid for the rest of cooking.
Season with more salt and pepper to taste and serve hot. Reheats very well.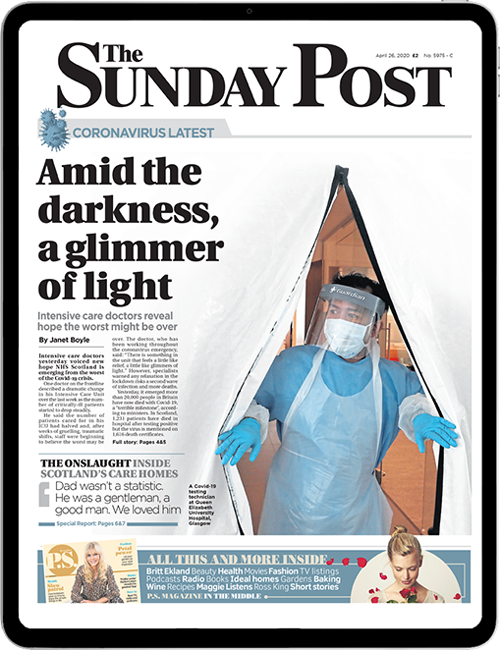 Enjoy the convenience of having The Sunday Post delivered as a digital ePaper straight to your smartphone, tablet or computer.
Subscribe for only £5.49 a month and enjoy all the benefits of the printed paper as a digital replica.
Subscribe