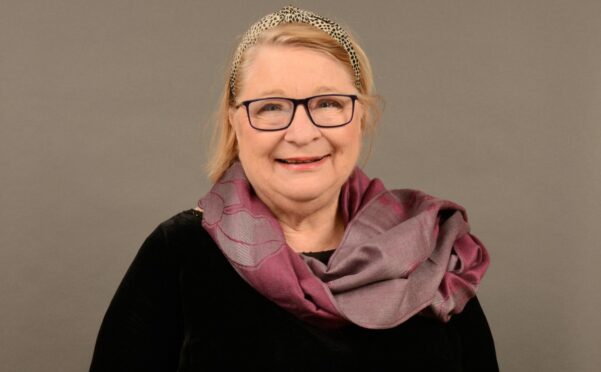 Celebrity TV chef Rosemary Shrager is bubbling over with pure joy when I catch up with her in the kitchen of her West Sussex home.
As mentor on ITV's celebrity reality show Cooking With The Stars, she has been up since the crack of dawn writing recipes for the forthcoming series fuelled, she admits, by copious amounts of instant coffee. She is surrounded by folders and papers, that sit alongside copies of her latest novel, The Proof In The Pudding, which is why I am here.
We're about to settle down for our interview when her friend and neighbour Anna pops in bearing a bouquet of blooms sent by Shrager's publisher in celebration of the second instalment of her cosy crime series. As Anna hands the grandmother a fresh cuppa – this time the real McCoy – she gushes: "Ooh that's delicious, and the flowers, pink and orange roses, and tulips. Isn't that a treat! They always send flowers on publication day. It's just lovely!"
It's a big day for Shrager but then she should be used to success by now. The 72-year-old got her big break in TV while working as head chef at Amhuinnsuidhe Castle on the Isle of Harris. It was here she launched her first cookery school and where she still has strong ties. It also inspired her first cookery book Rosemary Castle Cook in 2001 and a TV series of the same name, followed by Rosemary On The Road, both for Channel 5.
Since then, she has published a string of other cookbooks and made countless TV appearances, winning the hearts of a nation when she took part in I'm A Celebrity in 2012. She's been on the couch of ITV's This Morning, The Alan Titchmarsh Show, and was among the celebs of the BBC travel documentary The Real Marigold Hotel and Rosemary Shrager's School For Cooks.
And now, she has added novelist to her impressive CV. Her debut, The Last Supper, launched in September with the inimitable fictional cook Prudence Bulstrode, described as "a bolshy Mrs Beaton meets Miss Marple," as the lead super sleuth assisted by her sidekick granddaughter Suki, whose character was inspired by and named after Shrager's own teenage granddaughter.
The deliciously dark but at times chuckle-inducing follow up, sees Bulstrode preparing a midwinter feast for hundreds of Yorkshire villagers of winter stew, lamb shank hotpot and Scarborough woof (a fish dish), when a local tramp is found dead, entombed in a pristine snowman on the village green. The granny and granddaughter need to find out why, and crack the meaning of his last, mysterious message.
It's another recipe for success. Shrager's pals, Alan Titchmarsh, Miriam Margolyes, and Anton Du Beke cannot get enough of her books, giving them rave reviews. But Shrager reveals it hasn't all been a bowl of cherries.
She wrote the first during lockdown and in the aftermath of the death of her husband of nearly 50 years, Michael Shrager, from whom she had amicably separated and still loved. Her mother June Davis, 93, died from Covid later during the pandemic.
She admits the act of writing and being productive helped her to handle the loss. For Shrager, when life throws you lemons you can make lemonade. But that requires work. Hers is a story of a privileged but profoundly unhappy childhood, an adulthood of riches to rags and the realisation that true wealth lies in the unconditional love of family and friends.
She said: "My husband and I were separated but I used to speak to him every day. I miss ringing him up and saying, 'Guess what I'm doing'. We went through some pretty tough times and because of those tough times we could never go back, it was just one of those things. It was nobody's fault."
Her husband, who had "mild Parkinson's disease" was admitted to hospital and died with a respiratory condition early in 2020 which she now believes may have been Covid.
Remembering their final goodbye, she says: "I stayed with him the night before he died. He was in a private ward, and we knew it was coming in the end because he just could not breathe. He didn't lose his hearing, so I just talked to him all night about the things we did, how much I loved him and what a special person he was.
"I watched him take his last breath. But he looked so peaceful. He did not die in pain. We were able to have a funeral. We were so lucky. Two weeks later we were in the Covid pandemic, and everything shut down."
She adds: "My mother died last year from Covid. She was in a home in Cornwall. But she had heart problems too, so she wasn't going to last a long time. Curiously, writing my novel really helped me. Keeping going like that was really good. Life does move on, and you get on with it."
She admits to having "a tricky relationship" with her mother.
Reliving the loneliness of childhood, Shrager, who grew up in South Africa and Buckinghamshire, later moving to the family's London home in leafy Regents Park, revealed: "She had mental health issues and it created a problem within the family."
A life of nannies and boarding school – Hampton House in Buckinghamshire – and later debutante parties, was far from the dream existence some might assume. She says: "I was born into a life of privilege. We lived in a beautiful house in Regent's Park designed by Georgian architect John Nash but behind the doors it was a different matter.
"I wanted to go away to boarding school at 10 years old, I couldn't wait, and when the holidays came, I wanted to go back to school.
"My father was always away. He used to live in Scotland quite a lot. He worked there. My dad did apologise later in life.
"You can go to deb parties, and you can have all these friends in high places, but it doesn't mean zilch," she adds, thoughtfully. "What is important is love, unconditional love and we didn't have that. If my parents did something for us, we had to do something for them. Because of that I am totally unconditional, to all my friends, all my family. I am the complete opposite of my parents and so are my sister and brother."
Mum to Tom, 50, Kate, 48, and grandchildren Freddie, 18, Suki, 17, and twins Lola and Holly, 13 – she admits in her youth setting her sights on marriage to escape her unhappy home life. But it too was not without challenge. Shrager and her husband found themselves in financial ruin when a business project undertaken by him nose-dived. "I was in my late 40s. My husband lost everything, and we ended up with nothing," she says.
Rosemary, who had learned her trade under celebrated chefs such as Jean Christophe Novelli and Pierre Koffman, lost the restaurant she owned in Cornwall, her home, and her marriage. She was later reported as saying: "I had nothing apart from a few shekels. I had to start again. Before that I worked because I wanted to work. Then I worked because I had to keep a roof over our heads. For years we didn't have a home."
Later Johnathan Bulmer, the scion of the cider company, asked her to work for him at his castle in the Outer Hebrides and she hasn't looked back. Remembering her halcyon days on Harris, she says: "I spent nearly six happy years there. After the first year I said I was going to leave because I'd been popping back and I wanted to open a cookery school so Johnathan said, 'You can do it here' and he backed me. And the TV came up and I did my Castle Cookery from there. I got on great with the locals, I love them, they're my friends even now.
"As soon as I get on to the CalMac ferry they all know I'm on my way. I stay with Bridget Miller-Mundy who used to run the castle. We became good friends and I speak with Effie Morrison there. I love the way she makes mutton hot pot with salted mutton, she did it all the time. Harris is another world."
She says her trials and triumphs and the dear friends she met along the way have made her the woman she is now. "I would not be doing what I'm doing now if it hadn't been for what I have come through. I am so strong as a woman. Through trauma comes strength. Through sadness, comes positiveness, and through having to work, comes courage.
"The one thing I have never had is self-pity, or resentment. I am an ordinary person leading a working life like everyone else."
Does she have a memoir on the back burner? "My agent wants me to do it, we have tried, but every time, I have come up against a wall. I almost feel that is doing my dirty laundry in public, and I am concerned about that. I don't want to do something horrible. You have to think of other people."
She's pensive for a moment, and then says: "You can have everything in the world, but growing up, I would rather have had someone like Effie Morrison in Harris to be my mum. I wouldn't be where I am today if it wasn't for quite a few people looking after me 30 years ago when I was in dire straits. One day I'd like to throw a party for them all."
---
The Proof In The Pudding, by Rosemary Shrager, Constable, £18.99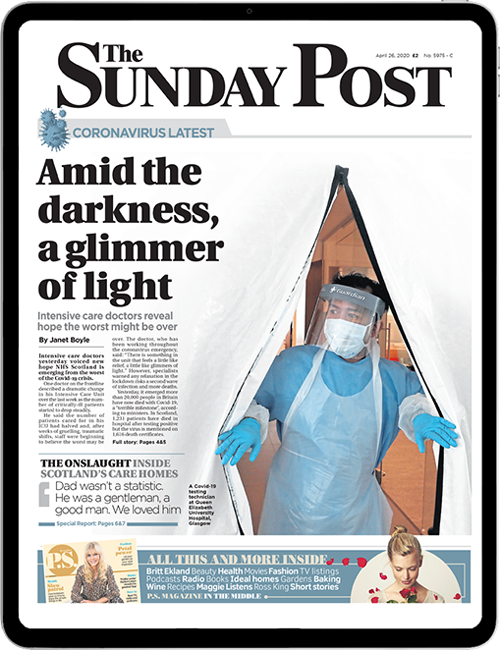 Enjoy the convenience of having The Sunday Post delivered as a digital ePaper straight to your smartphone, tablet or computer.
Subscribe for only £5.49 a month and enjoy all the benefits of the printed paper as a digital replica.
Subscribe