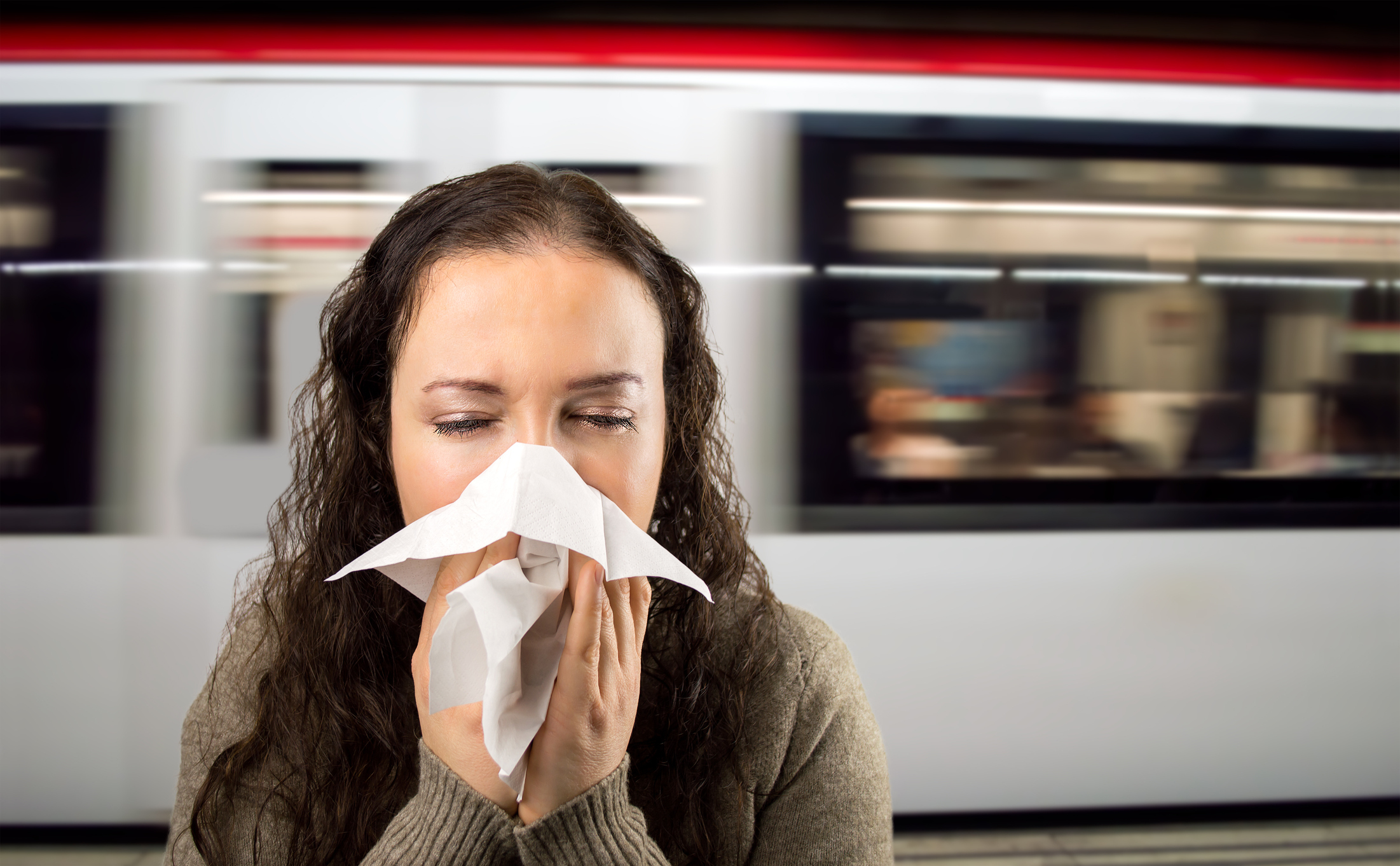 TRAIN commuters are being exposed to a daily cocktail of bacteria at levels nearly 14,000 times greater than in the average kitchen, a new study has found.
Researchers examined samples from 17 railway stations in Scotland and England over the course of a year to assess the level of bugs in busy public transport areas.
The study found the number present was around 13,800 times greater than samples taken from surfaces in a domestic kitchen and 626 times greater than in a typical household garage.
The good news is the bacteria identified usually cause no harm – although they can have potential to cause illnesses such as chest infections, pneumonia, skin infections and blood poisoning in people with impaired immune systems.
The levels of bacteria also reached a peak in winter, with the lowest levels found in spring.
Study author Brian Crook, principal scientist in the Health and Safety Executive's microbiology team, said: "We are constantly surrounded by microbes, in the air we breathe and on surfaces we touch and, mostly, they do us no harm.
"However, until there is a specific health problem we pay little attention to them, and as a consequence know little about our exposure to them.
"We chose rail stations because we wanted to look at the microbiome (microbiological population) in busy urban locations. Rail stations are ideal for this due to their high foot traffic."
The study, published in the Journal of Applied Microbiology, was undertaken in collaboration with Network Rail, who allowed sampling to be carried out at 17 railway stations, including two in Scotland.
The researchers said the stations were kept anonymous for the study and declined to identify them.
Dust samples from areas such as the tops of ticket or change machines – which were deliberately excluded from cleaning – were taken once a week and analysed over the course of a year.
The bacteria types identified included pseudomonas which can cause chest infections in people with weakened immune systems and acinetobacter, which is low risk to healthy individuals but can lead to pneumonia, wound infections and urinary tract infections.
Another type identified was staphylococcus, which the superbug MRSA belongs to, and which can cause skin infections and blood poisoning.
Several types of fungus were also identified, including aspergillus and cladosporium, common moulds which can trigger allergies and can affect asthma sufferers.
Crook said: "Bacteria and fungi were typical of those found in dust, together with some types of bacteria normally found on human skin. These are harmless to humans under normal circumstances and at usual levels of exposure encountered day-to-day.
"They would only be likely to cause what is referred to as 'opportunist infection' in a person whose immune system was impaired and not protecting them, but people with that level of impairment would be taking measures to protect themselves from exposure."
He said kitchen surfaces would have much lower levels of contamination as they are likely to be kept cleaner.
But he added: "Having said that, the surface tested in our kitchen was the top of a fridge that had purposefully not been cleaned for two to three weeks.
"Likewise the garage surfaces had not been cleaned for several months.
"By contrast, although the surfaces sampled on the stations usually were 'cleaned' once a week by wiping to take a sample, they were more open to the elements."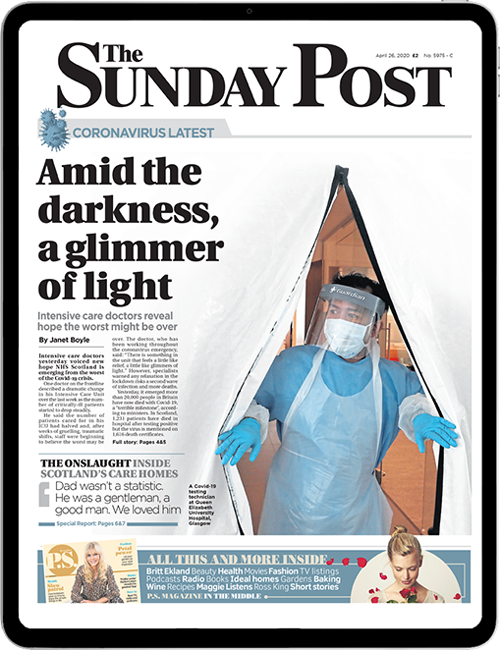 Enjoy the convenience of having The Sunday Post delivered as a digital ePaper straight to your smartphone, tablet or computer.
Subscribe for only £5.49 a month and enjoy all the benefits of the printed paper as a digital replica.
Subscribe