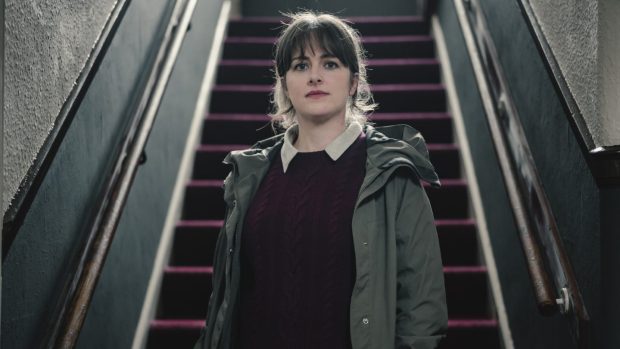 The parallels between her character in Shetland and her own life over the past decade are not lost on Alison O'Donnell.
The actor, who has played Alison "Tosh" McIntosh in the crime series since the show began in 2013, has been on her own journey, just as her character has, over that period and she is able to dip into those experiences as Tosh continues to grow from the rookie police officer she was in series one to where we find her in the latest series, as the constabulary's acting detective inspector.
"It's unrecognisable," she says about the changes in her life since she started on the hit show, which is based on Ann Cleeves' bestselling books. "Anyone's life changes a lot over 10 years, and I feel mine has particularly.
"I was at the point in my life when I started on the show where I was living in London, still having a free and easy life, and now I'm settled down with two kids. I'm in quite a different place.
"When I started on Shetland, I didn't have much TV experience and Tosh was a rookie, that was her angle; she was learning on the job and that very much mirrored me at the time.
"As the show has gone on, she's become more experienced, as have I. She's had a baby, I've had two.
"Now I feel I'm coming to a point in my career where I'm at the midpoint. As we were filming the new series, I was looking around and I saw young actors working with us who were coming out of drama school, and then there are older actors, like Phyllis Logan, with huge experience, and I feel I'm in the middle zone of that.
"I feel I'm getting to a place in my career where I've been doing it long enough to have a bit of experience under my belt and I can be helpful to the young ones coming in – if they want it. That's true for myself and for my character on the show.
"Tosh is getting to a position of seniority where she makes decisions, and even though as an actor you don't get promoted to a management role, I do feel there's a bit of a mirror there.
"I feel very confident in what I'm doing on the show. If you chucked me into EastEnders I might not have a clue, but I feel at this point in Shetland, I know what I'm doing."
With that being said, she did still feel a moment of doubt – however fleeting – when in Tosh's new role as acting DI, she had to stand at the whiteboard and give direction to the other characters.
"Tosh handles the promotion well but I'm not sure about me! The script doesn't question it – Tosh is in charge. So I had to step up to that.
"Everyone has imposter syndrome to one extent or another. When I've watched someone else stand so masterfully at that board and hand out orders over the past seven series, the idea that I was going to do it was terrifying. On the other side of the coin, I've been watching and learning for 10 years. So, any time I had a doubt, I told myself I knew how to do it, that I had watched, absorbed, and it's in the writing, and I just had to front it out.
"A voice in my head said, 'Who are you? You don't get to boss others around', but then another voice said, 'shut it!' We'll wait and see how it comes across on screen, but I hope it's plausible."
Stepping up
The reason for Tosh being asked to step up in the series is, of course, a result of the decision by Douglas Henshall to leave the show.
His character of DI Jimmy Perez had been the focal point of the drama since the beginning. While the loss of such a pivotal part of a show can often sound the death knell, the decision was made to carry on, with producers feeling there were more stories still to tell.
Speaking of continuing after Douglas's decision to leave, Alison said: "I went through a huge catalogue of emotions when I heard the news and probably felt everything you possibly can feel, but the one thing I kept reminding myself of was that once we started and things became known quantities, rather than trying to imagine the changes in my head, I knew I'd find my feet and enjoy it.
"Everyone from the top through every department understood the brief and we knew the show has a loyal fanbase and huge support for the character of Perez. He's been in people's hearts for a long time, so no one took this on lightly.
"I don't think anyone would have agreed to it if we didn't think it was worth doing. What's lovely about this version is it strikes a balance between honouring what's gone before – it's the same team in the police station, it's the same production values, scenery and music, and the same heartbeat – but it also has a fresh element and it brings out something different in all of us.
"I feel it gave me a real jolt. Not that I was sleepwalking through it previously, but the level of focus and concentration I needed was on a totally different plane."
Thank you @djhenshall for being the sun 💔😢☀️ pic.twitter.com/yZAAu2wdwm

— Alison O'Donnell (@AtotheOD) September 14, 2022
The fresh element in question is Ashley Jensen, best known for her comedic roles but who shines as Ruth Calder, a London-based detective inspector forced to return to her home island against her will to pursue a lead.
"We had a session together with the writers and producers a week before filming started, and I knew we were going to hit it off," Alison smiles. "We both like to have fun, and she's a laugh, a real hoot, as everyone knows from her work.
"On that first day, I had my bag on the table and she lifted hers from the floor and it was the same bag but a different colour. I told her it was a sign! I could tell she was coming in with total professionalism and was taking it seriously. We were on the same page from the get-go."
While the actors were on the same page, their characters have a sometimes-terse relationship.
"It feels quite restless," Alison says. "These are two very experienced policewomen but coming from two very different backgrounds. When we are thrown together with a common goal, there are moments when we're on the same page, but there are also moments when the styles slightly clash. They need each other and neither one could solve this crime on her own."
A true passion
Alison, from Motherwell, was three months into a law degree when she realised her true passion was acting and began to pursue that instead.
It was a decision that paid off, with a number of roles in theatre before she signed on to Shetland. She has two children with her partner, playwright DC Jackson, and her time off screen recently has been focused on her growing family.
"In the past, I did a lot of theatre, but since having my kids, after months of hard work on Shetland and not seeing them much, I just wanted to be at home with them. Now, I'm dabbling in a bit of writing but it's early days."
Do her children understand yet what it is she does for a living?
"My daughter has some sense of it. She's at school now, but I remember picking her up from nursery one day and the teacher said to me 'I hear you were in Sing'. I wasn't in Sing. She sort of understood I was on TV, and then we watched Sing, and she told people I was in it. We would all have loved if I was in Sing but I never got the call!"
Alison hopes the new incarnation of Shetland will be appreciated by viewers when the show returns this week.
"Having watched the first two episodes, I'm so proud of it," she says. "I think it's great and I hope that's how it will be received, but that's not something I can control. I have my fingers crossed.
"If anyone has any ambivalence, take this leap of faith with us, watch the first five minutes, and I'm confident it will click and then there will be no stopping it."
---
Cast is a who's who of Scottish talent
One of the constants since Shetland first aired in 2013 has been its cast, which reads like a who's who of Scottish acting talent.
From series regulars like Mark Bonnar and Julie Graham, to guest stars like Brian Cox and James Cosmo in the early days and more recently names like Shauna Macdonald and Neve McIntosh, the crime drama boasts one of the best casts on television.
The latest series is no different, with Phyllis Logan, Jamie Sives, Dawn Steele, Lorraine McIntosh and, of course, Ashley Jensen all joining.
"Every time, I think we've surely used everyone, but we always have so many more amazing people," says Alison O'Donnell.
"Getting to work with so many great actors, Scottish and not, is one of the great privileges of the job – to get to spend time with them, get to know them and hear their stories.
"Trying to act with Phyllis is a nightmare. She's so amazing that I just wanted to stand and watch, but then I remembered I was in the scene, too!
"I've always been such a fan of Dawn, so I was really happy to get to work with her. She blew my socks off. She is so good in this and there's lots of exciting things to come from her on the show."
---
Shetland, BBC1, Wednesday, 9pm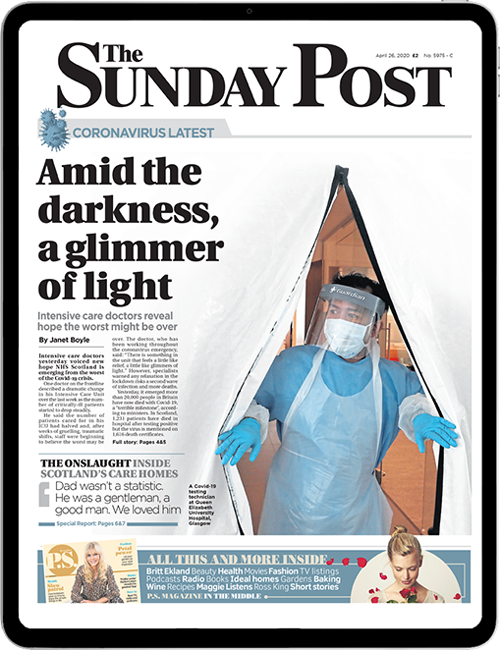 Enjoy the convenience of having The Sunday Post delivered as a digital ePaper straight to your smartphone, tablet or computer.
Subscribe for only £5.49 a month and enjoy all the benefits of the printed paper as a digital replica.
Subscribe