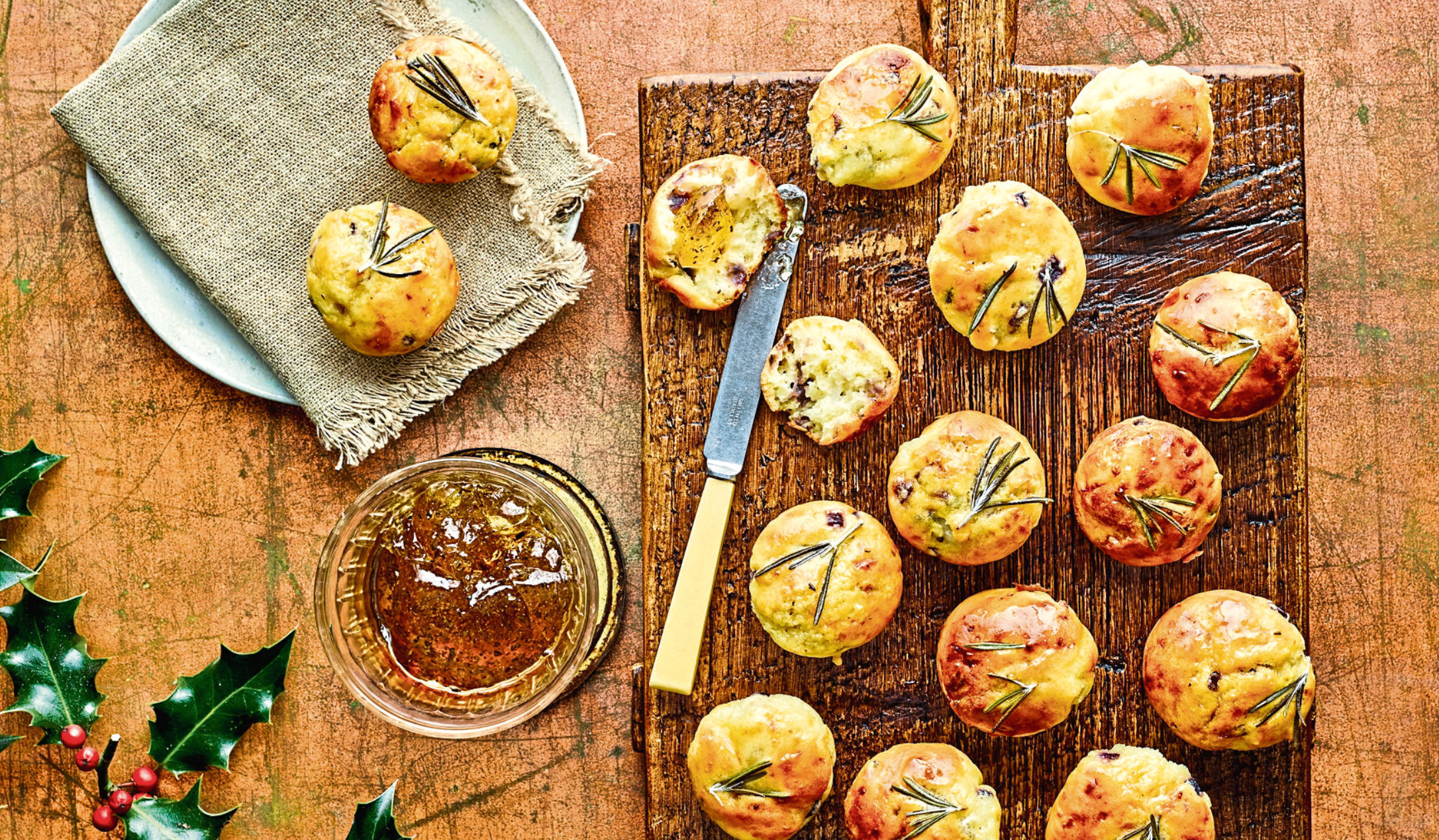 PARTY season may be over for another year, but that doesn't mean you have to say goodbye to finger food.
Next time you're throwing a shindig, whip up a batch of these fluffy, light and tasty mini muffins to wow your guests.
The smooth and creamy goats' cheese mixes with the zingy jelly to create a winning combination.
Tracklements Zingy Rosemary Jelly, £2.90 for 250g, is available from delis and online.
You'll need:
Knob of butter
½ red onion, finely chopped
275g plain flour
1 tbsp baking powder
1 tsp sea salt
2 large eggs
225ml milk
50g goats' cheese, cut into 5mm cubes
20g Parmesan
5 tbsp Tracklements Zingy Rosemary Jelly
Small bunch of rosemary, broken into 22 small sprigs
A little butter for greasing
Method:
Pre-heat oven to 200C/180C fan/gas mark 6.
Grease a mini muffin tin with butter.
Melt butter in a small pan, add onions and, once softened, set aside.
Sift the flour, baking powder and salt into a large mixing bowl.
In a jug, mix three tbsp of the Tracklements Zingy Rosemary Jelly until smooth. Beat in the eggs then add the milk. Fold the milk/egg mix into dry ingredients, stirring as little as possible. Gently fold in softened onions, goats' cheese and Parmesan.
Spoon mixture into the mini muffin tin. You can pile the mixture quite high.
Top each muffin with a small sprig of rosemary.
Bake in the oven for around 20 mins or until risen and golden.
In a small saucepan, gently heat the remaining Tracklements Zingy Rosemary Jelly with 1 tbsp of hot water until smooth. Remove from the heat and brush the tops of the muffins with the jelly.
Serve with extra jelly on the side.