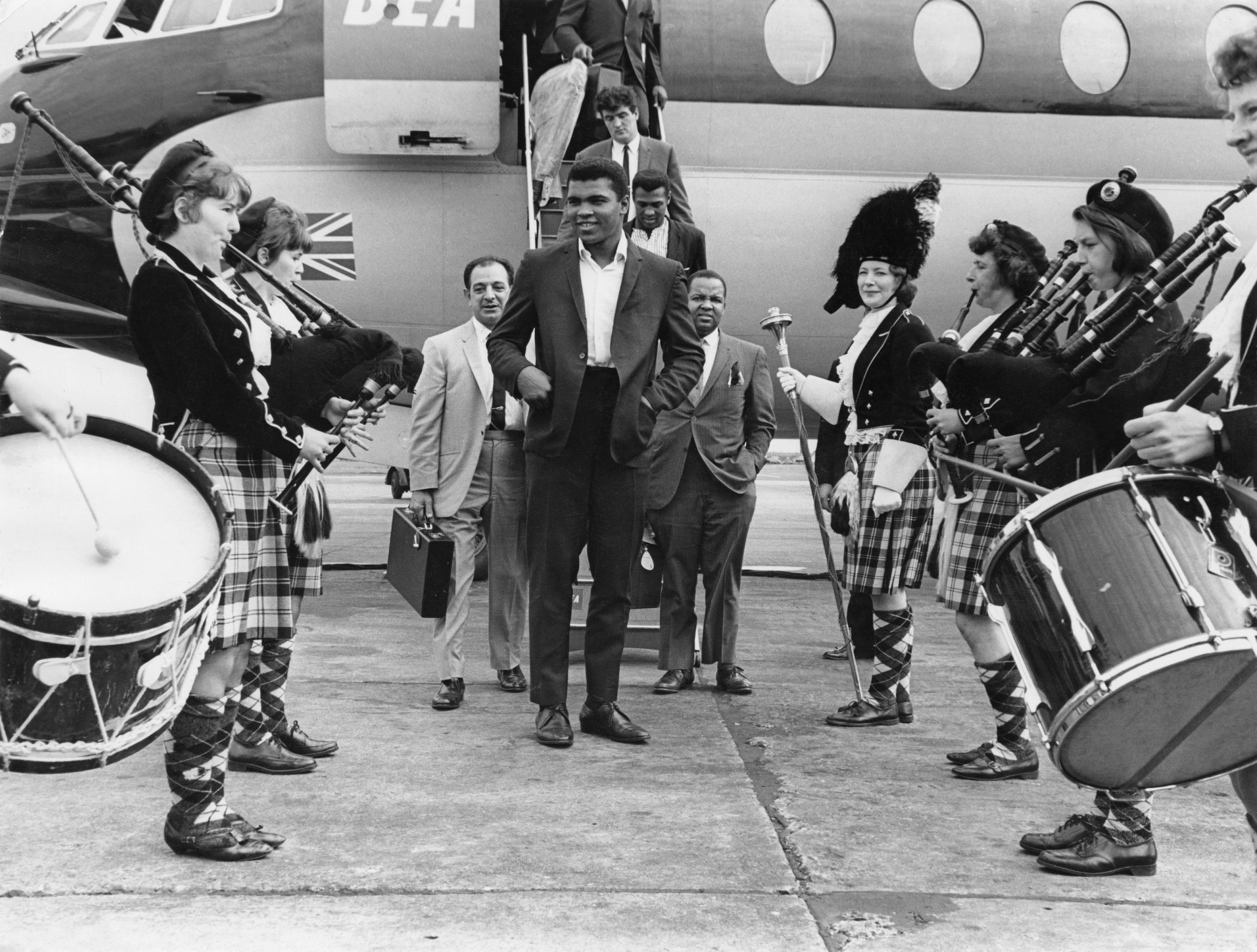 FORMER boxing promoter Tommy Gilmour Jr was in Frankfurt yesterday when he was told of the death of Muhammad Ali.
He compared the news to the shock of hearing about the assassination of President John F. Kennedy in 1963.
Gilmour was in Germany watching his client Gary Anderson throw for Scotland at the Darts World Cup – and now he'll never forget that fact.
"Everyone always remembers where they were when they heard JFK had been shot," he said.
"Now everyone will recall where they were when they found out Ali had died."
Fight fans argue over who should be considered the greatest of all time (Ali, Joe Louis and Sugar Ray Robinson are all contenders while the recently retired Floyd Mayweather – a four-weight champions with a 49-0 record – claims he is in a class of his own) but Gilmour reckons that the latter needs a reality check.
"Ali was the most famous man in the world," he said. "Not best-known famous boxer or most recognised sportsman but the world's most famous man – full stop."
The third Gilmour to be involved in boxing after his father, Tommy, and grandfather Jim, he knows all about Ali's relationship with Scotland.
"When Ali came to Scotland he stopped the traffic. Floyd Mayweather could walk down Sauchiehall Street and nobody would know who he was. That's the difference right there."
---
READ MORE
Muhammad Ali: World unites in grief after death of The Greatest
Scot Ken Buchanan on being the only man to push Ali into second place
---
Tommy also points out Ali was loved and respected as much for what he did outside the ring as in it.
"He had his principles and beliefs and you might not always have agreed with them but you had to admire him for the way he stuck to them," said the Scot.
"How many top sportsmen these days would give up the best three years of their careers for their beliefs?
"That's what Ali did when he was denied a licence to box for refusing to go to Vietnam. He was at the absolute peak of his powers at that time.
"People call him The Greatest and he was but you wonder just how much greater he might have been if they hadn't robbed him of those three years.
"But he was willing to give it up, even when they were trying to put him in jail for refusing the draft. Ali came through that and, because of the stand he took, he transcended sport, he transcended everything"
Ali also earned the respect of his peers because he never ducked anyone. He beat Sonny Liston twice and fought the fearsome Joe Frazier and Ken Norton three times each.
"Those fights with Frazier, particularly The Thriller In Manila, were absolutely brutal but Ali had the heart of a lion," said Gilmour, who met Ali for the only time when he worked at an exhibition bout against Jimmy Ellis, promoted by his father, Tommy Sr, in 1965.
"I can still recall everything that happened that night," he said.
"I was holding up the numbered cards in the ring between rounds – and was paid £2 for it.
"The show was at Paisley Ice Rink and I also had to knock on his dressing room door to let him and his entourage know it was time to go to work.
"For me, Ali wasn't this great figure everyone regards him as now – I'd already met some famous boxers, like Willie Pep and James J. Braddock – and I just looked on him as some other guy that my dad did business with.
"He was his agent in Scotland because he was friendly with Angelo Dundee (Ali's trainer).
"Anyway, initially I thought that Ellis was the real star because he was happy-go-lucky and fun to be around.
"By contrast, when I went into his dressing room, Ali sat in the corner, saying nothing, looking very sullen and gathering his thoughts.
"Then, when he walked from there to the edge of the ice – a distance of 20 feet – something happened. It was like a switch had been flicked as he made his entrance, the change was like night and day.
"All of a sudden he was alive – dancing, jabbing, and milking the applause. He didn't just enter the arena – he BECAME the arena.
"The crowd loved him and he fed off that – you could see then that he was a star and his charisma became obvious."
McTaggart knew what was coming
DICK McTAGGART knew Muhammad Ali was The Greatest as soon as he saw him throw a punch.
Now, 56 years later, the only Scot ever to win Olympic boxing gold still can't believe it took the world so long to catch on.
Fresh from claiming the lightweight crown – and the prestigious Val Barker trophy for most stylish fighter – at the 1956 Games in Melbourne, McTaggart travelled to Rome in 1960 with a fearsome reputation.
Invited to meet the American team, the Dundee-born battler was immediately impressed by the teenage Cassius Clay – and his hyper-confident persona.
The brash young American went on to claim light heavyweight gold. But, in spite of several sparkling displays, Clay was overlooked for the Val Barker trophy.
That is something McTaggart, now 80, still can't understand.
And in reacting to Ali's death, the man widely considered the finest amateur boxer in British history, shared his first impressions of the then-unknown warrior.
"I met him in Rome when he was just a teenager," said McTaggart.
"Of course, I wasn't much older, but I was impressed with him straight away.
"Even though he was still Cassius Clay at that time, he was already giving it the 'I am The Greatest' stuff.
"That eventually became his trademark, but everybody was talking about him even then.
"He was certainly a confident lad, I noticed that straight away.
"But he was a gentleman with it, and good company.
"And when I watched him fight, it was obvious he had the ability to back up the things he was saying.
"He was a class apart, even then."
Clay and McTaggart's fates disentangled after Rome.
The former turned professional, changed his name to Muhammad Ali and became a legend.
The latter stayed amateur, finishing his career with an astonishing 610 wins from 634 fights.
The two never met again after 1960, but McTaggart, now living in Troon, is more than happy to have encountered Ali at the start of his incredible journey.
"I stayed amateur through my whole career," explained McTaggart.
"Ali went down a different path, and is rightly thought of as the greatest boxer of all time.
"There can be no argument with that.
"My staying amateur is probably the reason I've kept my brains!
"I don't have much in that department – but what I did have I kept."
Almost spoken like The Greatest himself.
---
READ MORE
Ewing Grahame: Muhammad Ali was everything you could want in a hero
Ali deserves the credit for bringing money into boxing, says Scots former champion Jim Watt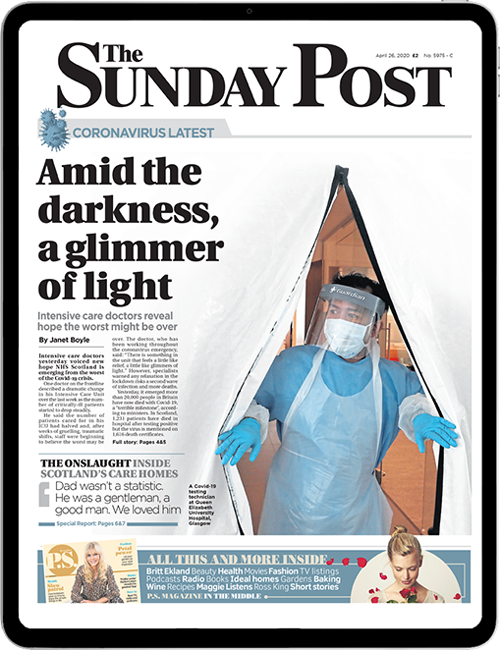 Enjoy the convenience of having The Sunday Post delivered as a digital ePaper straight to your smartphone, tablet or computer.
Subscribe for only £5.49 a month and enjoy all the benefits of the printed paper as a digital replica.
Subscribe