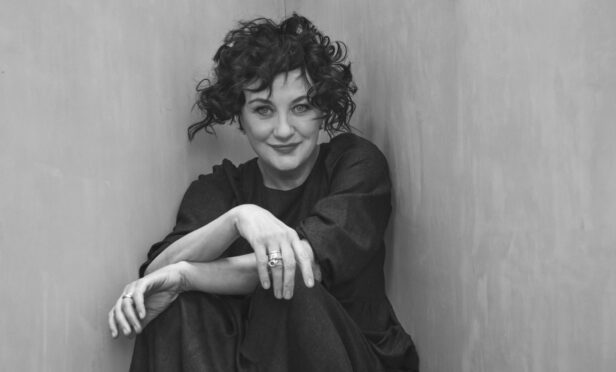 Lorraine McIntosh knows the importance of counting her blessings.
"Life is short," says the Deacon Blue singer and actor. "I'm 59, Ricky's 65, we are going on a huge tour for a year, and every week now it gets a week closer.
"I'm now at that stage in my life where friends are getting ill, and some have lost husbands really suddenly. So if we're lucky enough to be able to do this, then we really are the lucky ones."
What they're lucky enough to be able to do is pack their lives into a bag and hit the road, singing songs on the biggest world tour the band have done in 30 years.
On the back of their new Greatest Hits retrospective, Lorraine and her husband, DB frontman Ricky Ross, will travel with their band on a tour which will take them from the UK and Ireland to Australia, New Zealand and South Africa.
Deacon Blue need no reminders of mortality. In 2004, they lost founder member and guitarist Graeme Kelling to cancer aged 47. Lorraine lost her mother as a child, and her father in her 20s. There's an invigorating air of carpe diem when speaking to the mother of three, and a sense of gratitude as the band release a new back-catalogue compendium package, including the new unplugged acoustic album, Peace Will Come.
"Ricky has been sending us all these lists of songs before rehearsals, and there are songs there that we haven't played for 30 years," she says. "I was playing some of them when working around in the kitchen the other night and one of our daughters came in and couldn't believe it was us. She'd never heard them before and couldn't believe how it sounded like some of the 80s-influenced music that's popular today."
Deacon Blue on tour
The band's tour, which starts this weekend, will see them perform an acoustic 'support' slot, playing songs from Peace Will Come, before taking the stage and plugging in the amps for the main event.
The album has given Lorraine a chance to revise her approach to one of the long-standing highlights of their live performances. Their song Cover From The Sky is one of only two singles the band released featuring her on lead vocals, which has been reworked for the new album.
"I've always felt really exposed singing it," she says. "When you're only doing one lead vocal in a two and a half hour set, I'd feel the pressure of this song coming up. I started listening to my voice, rather than just singing the song, and you can end up self sabotaging that way. I'd almost stopped singing it.
"We decided to try something different on the last tour. We realised the chords were similar to ABBA's Dancing Queen and we played around with that, with Ricky and Gregor Philp, our guitarist, singing backing vocals."
The revision has also given the band the chance to reframe one of their best-loved, but often misunderstood, hits.
A song about a misogynist might seem an odd choice for a first dance at a wedding, but somehow the message in Chocolate Girl, from the band's 1987 debut LP Raintown, has got lost over the years. Some fans have chosen it as the significant song on their big day.
"There's a real sad beauty to that song, I think. It's actually really poignant, quite sad, about a guy who just doesn't get it," says Lorraine.
"I'm singing different lines in that song now, and I realised I didn't actually know all the lyrics," she says, laughing. "I think the new version works really well. Acoustic songs can focus more on the essence of the song, and for me that's a joy."
Working from home
The band's rehearsals for their unplugged album took place in Lorraine and Ricky's living room in January this year, before recording at Chem 19 Studios in Blantyre.
"We sat in the house and lit the fire and rehearsed there. It was lovely and free. There's no pressure with these songs, it's just us doing what we love doing, singing some songs that we love."
There was pressure during Deacon Blue's last tour, though. The omicron variant of Covid forced its cancellation half way through, with December 2021's dates being played in the summer of 2022.
But the delay gave Lorraine's husband a chance to heal from a painful injury sustained on stage.
"Ricky tore his calf muscle two songs into a gig at the start of the tour. He came over to me with his leg poker-straight. He was shaking, saying he'd done something to his leg," she says. "He heard it pop, and could hardly sing he was in so much pain. He had to tell the crowd what happened, and did the rest of the gig full of ibuprofen, sitting on a stool.
"We carried him out to the tour bus and someone gave him a shot of whisky after. The doctor told him he needed to rest for six weeks, but that wasn't an option, so he got through it with painkillers and a lot of physio every day. That really got to Ricky, because he couldn't be who he normally is on stage."
Heading Down Under
With the warming tonic of a winter in the southern hemisphere on the horizon, Lorraine is looking forward to returning to a country where the band's popularity has endured since they broke through in the Antipodes in the late 80s.
She recalls visiting the set of Neighbours in 1989, and tells how Stefan Dennis, who plays Paul Robinson in the Aussie soap (and later appeared alongside Lorraine in Scottish soap River City), sent the band a message.
"He got in touch to say he'd written a song or a play about Bogie, the guy from Dignity," she says, smiling. "He even sent it to us."
Author of the first official history of Deacon Blue on why he'll always remember first time he heard his favourite band
Nothing came of the Aussie actor's pitch, but he wasn't the only fan on Ramsay Street. A photo of Hollywood star and ex-Neighbour Guy Pearce wearing a Deacon Blue t-shirt has recently surfaced online. Lorraine admits she was too young to fully appreciate the privilege of achieving success so far away.
"I wasn't in a good place when we went the first time," she says. "The band weren't getting on that well, but when we first went back in 2019 it was with the benefit of experience, perspective and age. We had to leave Perth to fly to Adelaide at 2am, but it didn't matter. We appreciate it now, travelling the world with your pals."
On screen
Having carved out a career as an actor when Deacon Blue briefly disbanded in the mid-1990s, Lorraine has featured in a host of TV, theatre and film projects including Outlander, River City and Taggart, as well as several turns with the National Theatre of Scotland. She'll return to the small screen later this year in the rebooted BBC1 cop drama Shetland, starring new lead Ashley Jensen.
She plays a single mum living with her grown-up son, whose family are embroiled in an investigation when her niece goes missing.
"We were filming in Shetland in the spring and the weather was amazing," she says. "We all ended up a bit drunk in the pub one night and me and Phyllis Logan ended up walking the wrong way down the only street in the town. I was heading off into the night with Scottish acting royalty, going the wrong way."
She eventually found her way, and not just that night.
"I didn't grow up in a world where I thought things like acting and being in a band existed. I didn't come from a place where people asked what you wanted to do with your life. You just had to get a job if you could," she says. "When you walk on that stage and find who you are, find your identity, you feel at home. And to make a connection with that audience, that's irreplaceable for me."
---
---
Benefit of working at home
The first person to know about a new Deacon Blue song is the man who writes them.
The second person is the one drifting past the studio in the hallway at home. Ricky Ross has described his wife as his band's "editor" over the years, with Lorraine on hand to offer an opinion on a song from the moment it first took shape on Ricky's piano in their home studio.
"Ricky has been writing, and if he's writing, then it's good to have a home for the songs, because songs need a home," she says.
"He has been writing some really wonderful songs, and I don't know where they come from. I wonder how many more of these are in his head. It's a creative thing, and you have to want to do it, because nobody's selling the same number of albums they used to these days.
"There's a lovely song called The Great Western Road about getting older – each of us walking along our Great Western Road, and we all know where that road goes."
But Lorraine keeps a keen ear out beyond the confines of the home studio. "I hate being told I'm going to love things but Ricky insisted I watch Self Esteem's set at Glastonbury," she says.
"She's absolutely all I listen to at the moment. She's written songs about the pressure of being a young woman, social media, the pressure to get married, have kids, be beautiful, be thin. She writes about it all brilliantly."
---
Deacon Blue's world tour begins this month, including dates at Glasgow OVO Hydro, Aberdeen's P&J Arena and Edinburgh's Usher Hall. The album Peace Will Come, with the career-spanning box-set You Can Have It All and Best of LP All The Old 45s is out now.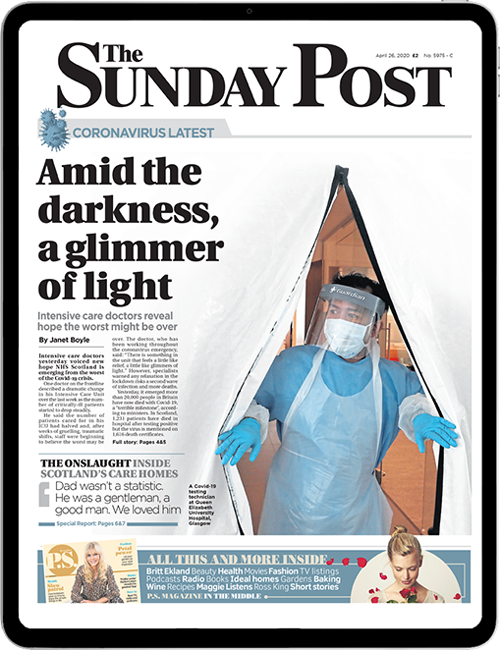 Enjoy the convenience of having The Sunday Post delivered as a digital ePaper straight to your smartphone, tablet or computer.
Subscribe for only £5.49 a month and enjoy all the benefits of the printed paper as a digital replica.
Subscribe