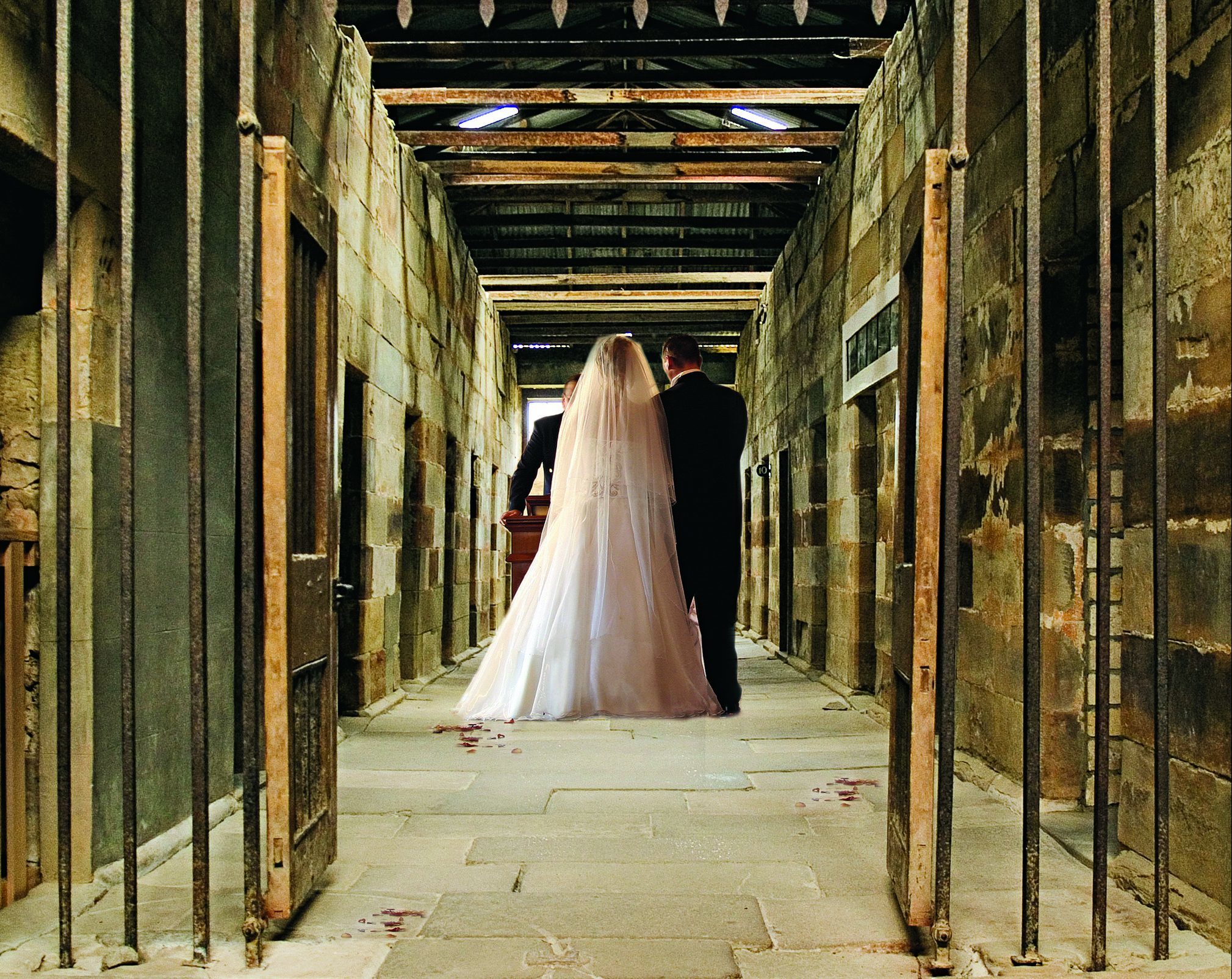 Prisoners who want to get married behind bars are being offered a wedding planner to make sure their nuptials run smoothly.
A new 24-page guide has been drafted detailing the protocol that needs to be followed to stage both marriage and civil partnership ceremonies in jail.
The guidelines, developed to comply with the European Convention of Human Rights, reveal inmates can stage parties for up to 12 people, have prison staff take
pictures, and arrange a buffet and flowers to celebrate the occasion.
They even contain an easy-to-understand flow chart complete with colourful illustrations of celebratory fireworks.
But last night the elaborate plans were criticised as "going too far".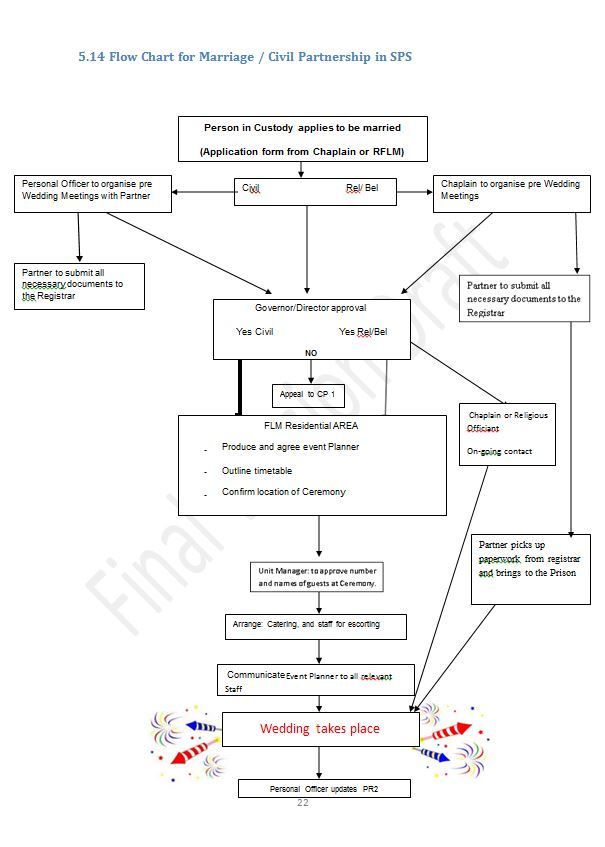 Scottish Conservative Shadow Secretary for Justice Douglas Ross said: "Bringing families together can certainly aid rehabilitation but getting married in prison and having wedding planners seems a bit much.
"Any victim of a crime who saw the perpetrator convicted and jailed only to see them have a wedding celebration behind bars will question the SNP's soft touch approach to justice."
That view was echoed by David Hines, of the National Victims' Association, who said the provisions put in place were yet another slap in the face for the victims of crime.
The justice campaigner, who set up the charity after his daughter Marie, 23, was murdered by former partner Anthony Davison in 1992, said: "I've recently been in America and seen first hand the way their prison system works.
"It annoys me how soft our prisons are in contrast.
"While I understand there needs to be an element of rehabilitation in prison, it's also supposed to be a punishment.
"The services and privileges provided to prisoners are an outrage, while the victims get nothing."
According to the latest figures, five prisons have played host to 18 weddings in the last five years with Addiewell in West Lothian and Perth the most popular venues.
Addiewell, which has hosted six marriages since 2011, including two last year, gives couples access to its visits hall.
At Perth Prison, couples can choose from the Tower Board Room or the prison chapel.
The recently opened £140 million HMP Grampian super prison in Peterhead can accommodate as many as 10 guests in its Multi-Faith Centre, with Barlinnie in Glasgow able to host eight guests in its conference suite.
The new document titled "Protocols for Marriage and Civil Partnership requests within the Scottish Prison Service" gives a step–by–step guide for prisoners who want to tie the knot while serving a sentence.
Under a section headed 'Procedures following a request' it states, "If a wedding is approved, an event planner would be produced who should liaise with the local chaplaincy team".
It goes on to detail that the wedding party size will vary from prison to prison, but on average should be between six and 12.
Prisoners are told the event can't be recorded on video, however "the prison's digital camera will be available on request, the prison will burn photos on to a disc and will be given over at the end of the ceremony".
Staff will take appropriate photos but the document adds: "The SPS cannot guarantee the quality of the photos".
Both catering and flower arrangements can be provided at the offender's own expense.
The criminals and their guests are not given the chance to toast the bride with a glass of bubbly or consummate the marriage with a conjugal visit.
There are no clear figures as to what the perk costs the taxpayer, but one SPS insider said it will "definitely have substantial hidden costs".
He said: "All of this has to be met by manpower, so regardless of how it's dressed up, there's a very significant cost in terms of the man hours required to facilitate such a luxury."
In November 2014, one bride wore a white wedding dress and tied the knot at Barlinnie as eight guests wearing tuxedos and two prison officers in uniform looked on.
A "small buffet", paid for by the prisoner, was provided and the SPS said there were no additional staffing costs incurred during the 90-minute occasion because guards were "on duty already".
Kilmarnock prison has been used as a venue for three weddings since 2010 where a maximum of 10 guests attended each ceremony.
Three weddings were also held at Shotts Prison, but there were no weddings at women's prison Cornton Vale or Polmont Young Offenders' Institution.
An SPS spokesman defended prison governors who have given their blessing to weddings in jail.
He said: "Any request to be married in prison is at the governors' discretion and most associated costs are met by the offender and their family.
"The protocols for marriage and civil partnerships document was drafted up to formalise the process and ensure we comply with the necessary legislation."
---
Murderers free to tie the knot behind bars
SHOTGUN killer Jamie Bain was given permission to marry his childhood sweetheart in Shotts Prison.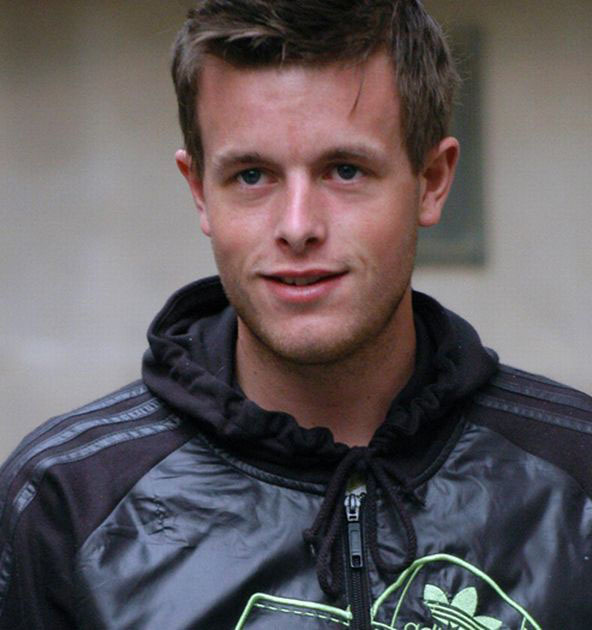 The 32-year-old, who is serving life for the murder of ex-boxing champion Alex McKinnon, 32, tied the knot with long-time fiancee Dionne Hendry in 2014.
Bain was sentenced to a minimum of 22 years for the 2006 killing of the father-of-two in an Edinburgh pub.
In 2013 Kevin Gibson married girlfriend Louise Kennedy halfway through his 15-year minimum term at Addiewell prison.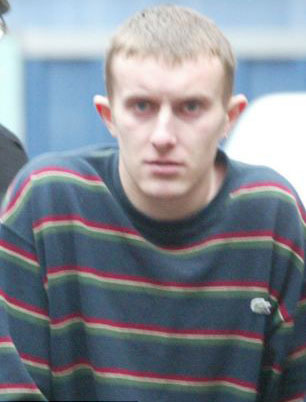 The 37-year-old was given life for murdering pal Timothy Wallace in 2003 then stuffing his corpse in a bag and dumping it in a river.
Mikhail Gallatinov, 40, and fellow inmate Marc Goodwin, 31, made history in 2015 when they became the first gay couple to get married behind bars.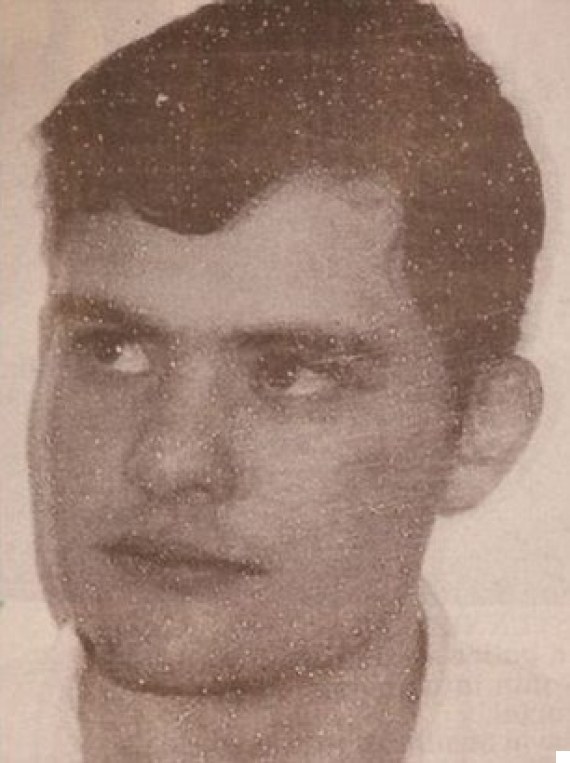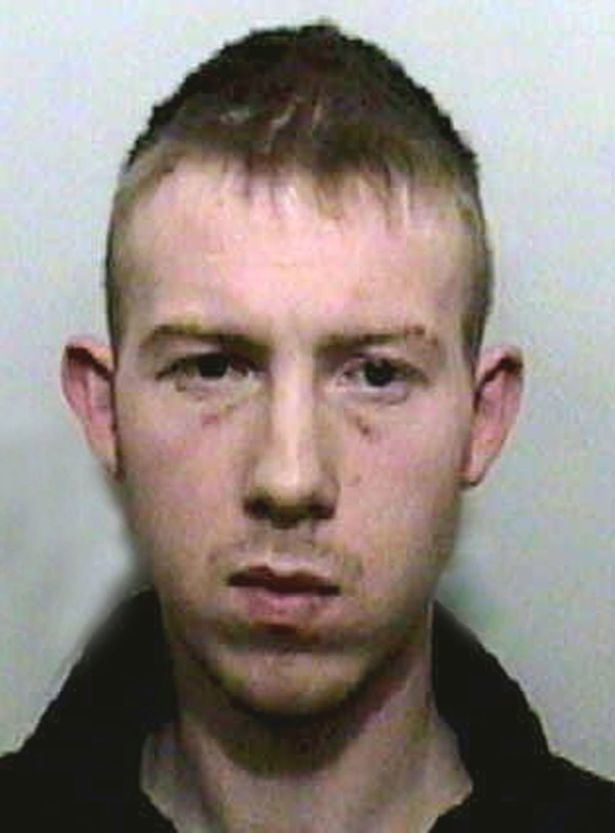 Both were serving life sentences at Full Sutton Prison, East Yorkshire.
Goodwin, of Airdrie, was 23 when he was sentenced to serve a minimum 18 years for murder.
His victim Malcolm Benfold, 57, died from horrific head injuries after being attacked on Blackpool Promenade.
Loyalist killer Michael Stone was reportedly married in April this year, however his bride's identity has never been revealed.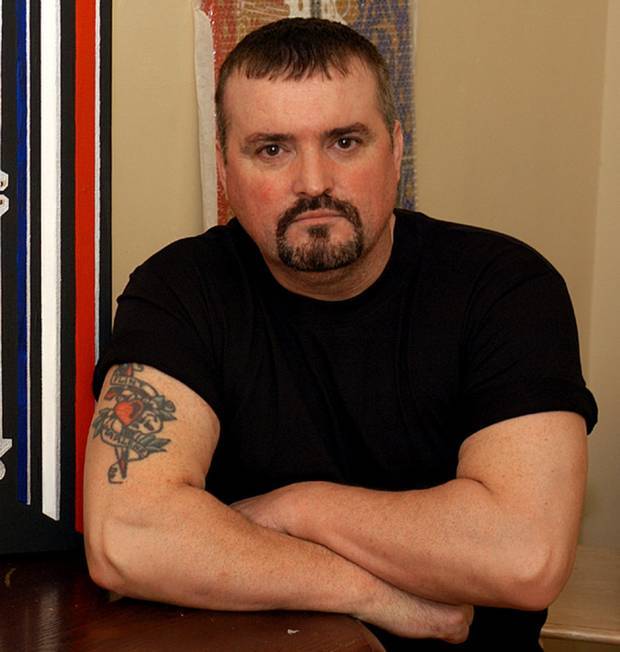 The 61-year-old ex-UDA paramilitary is being held in Northern Ireland's maximum security Maghaberry Prison.
In February this year it emerged hitman Billy Paterson, who is serving at least 22 years for murder of Kevin "Gerbil" Carroll outside a Glasgow supermarket in 2010, had proposed to girlfriend Sarah Maguire, 30, when she visited him at Shotts Prison.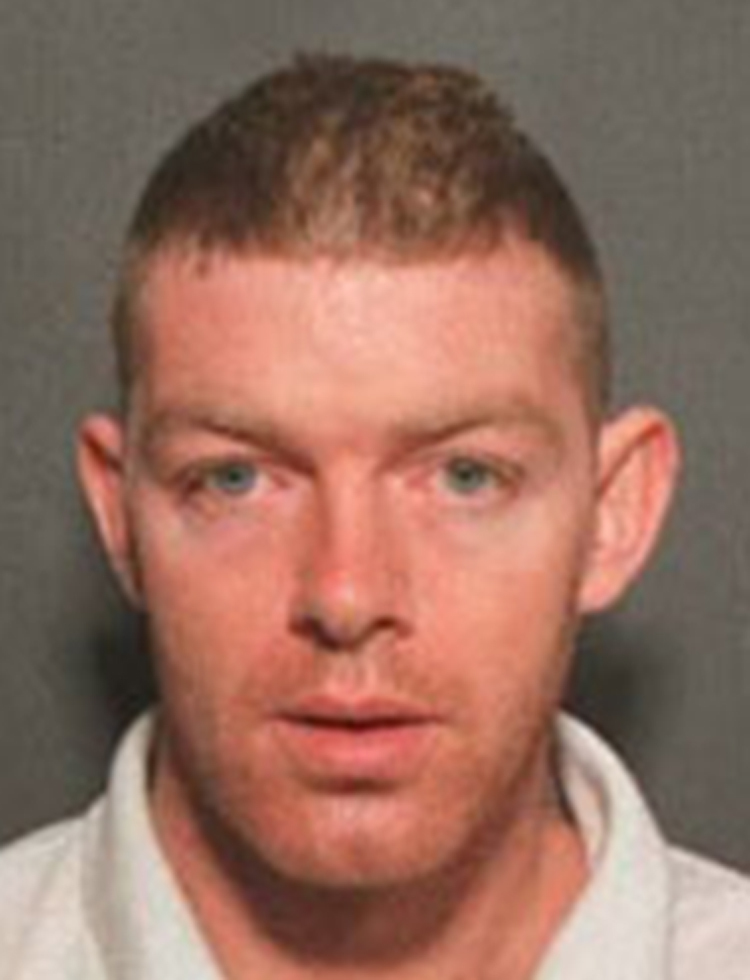 ---
READ MORE
Liam Fee murder: Mother and partner sentenced to life in prison
Widow 'sickened' as drunk driver who killed her husband released from prison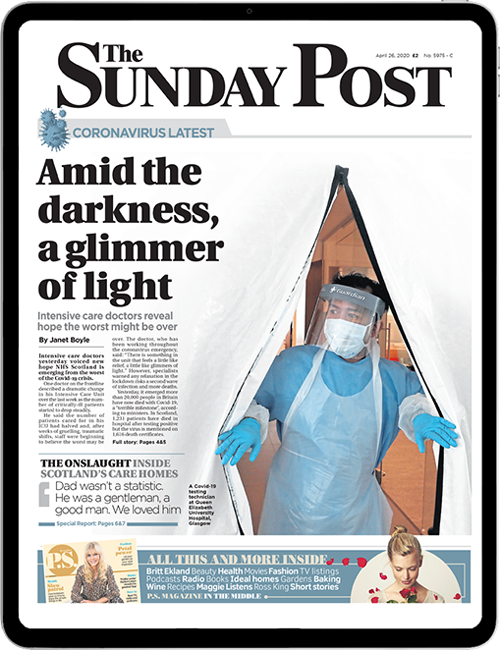 Enjoy the convenience of having The Sunday Post delivered as a digital ePaper straight to your smartphone, tablet or computer.
Subscribe for only £5.49 a month and enjoy all the benefits of the printed paper as a digital replica.
Subscribe