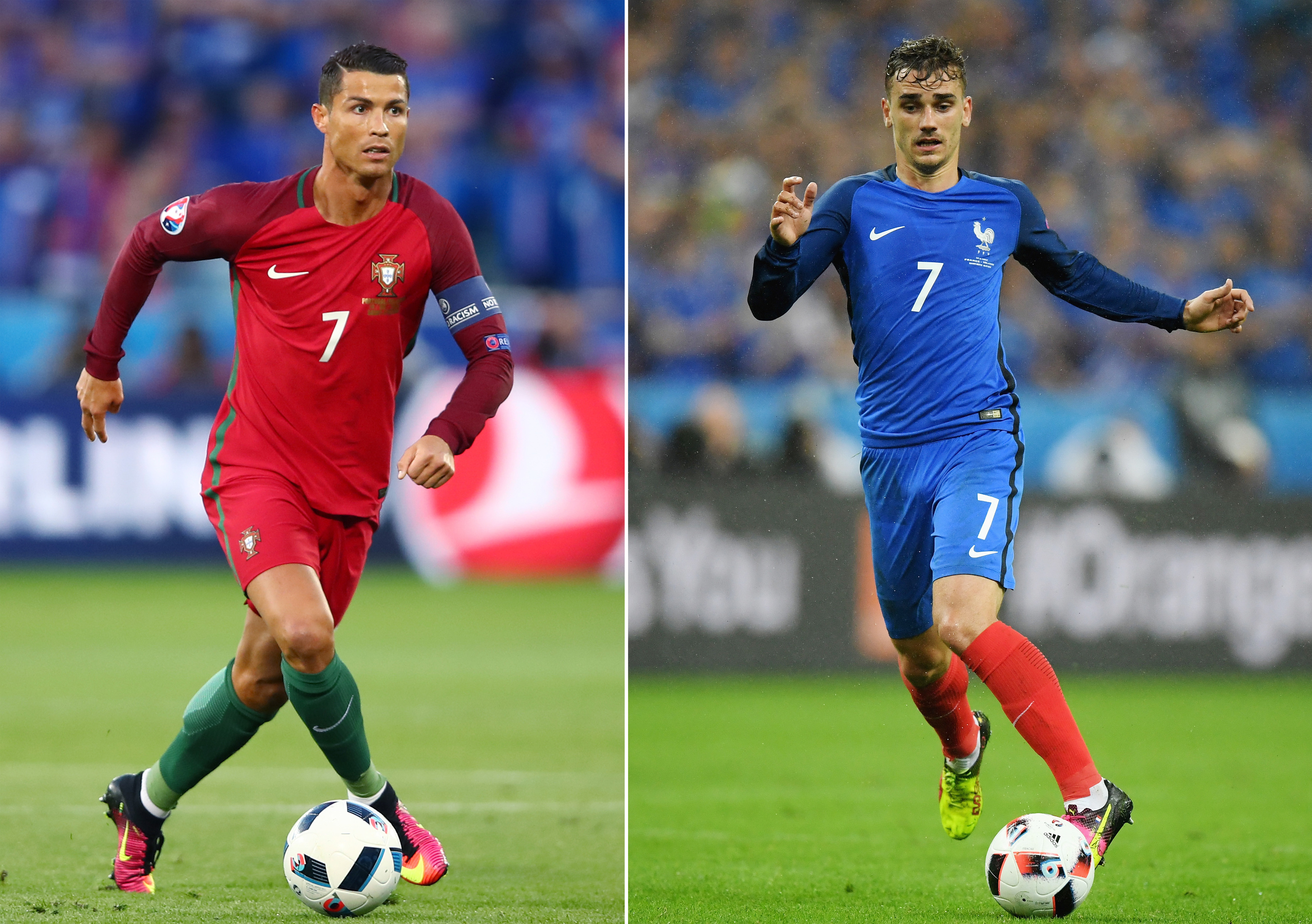 SO, we come to the end of Euro 2016. After 50 matches over the last 30 days, we have gone down from 24 countries to two.
Ten different venues have been used but tonight we return to where it all began on June 10, the Stade de France in Paris. It's 'La Grande Finale' between France and Portugal, the hosts and favourites against surprise finalists. And we hope that it can be a glorious send-off to a month of football.
What is it about the French in their own backyard?
FRANCE are in the final, but come on, that is what we expected, isn't it? They are on home soil, this is their tournament. It's what happened in 1984. It was repeated in 1998. There are big question marks over whether this French side matches up to those other two, but the facts show they are just 90 minutes away from winning another major trophy.
But why have France been so good at home? Germany could not do it in their World Cup in 2006. We all remember how Brazil's dreams were crushed two years ago. Don't talk to England about Euro '96. And Holland and the five missed penalties against Italy in the Euro 2000 semi-final. France have traditionally been one of the flakier countries when confronted with a tournament abroad, and with the glorious exception of Euro 2000, barely one has gone by without some kind of disharmony in the French camp. Step forward Nicolas Anelka, Samir Nasri and others.
However, this time they have remained focused under Didier Deschamps. The former captain has made big calls and got them right nearly every single time so far and that has given him authority. Plus, the team has moved around the country over the month playing in Paris, Lyon, Lille and Marseille. It has made Les Bleus seem like they are representing the whole nation and has created a united front. That was particularly evident against Germany on Thursday when the French players and the Marseille crowd made a huge effort to keep the Germans at bay. Now there is one final hurdle. France are the overwhelming favourites. The tournament deserves a home win – all they have to do is produce that.
Can Ronaldo achieve his ultimate triumph?
CAN anyone really be too surprised that Portugal have made it to the final of Euro 2016 when they have Cristiano Ronaldo in their ranks? Sure, they are lucky to be here based on what we have seen in the Euros but when you have Ronaldo, you always have a chance. And that is why France will have an element of doubt ahead of the final, despite not having lost to the Portuguese in their last ten meetings.
Portugal are not traditionally one of the powerhouses in Europe given their population of ten million and success has been more fleeting. But since Ronaldo has been around, they have reached two finals and made two other semi-finals, so he has helped them punch above their weight. The superstar has won everything in club football at Manchester United and Real Madrid and has broken all the scoring records at Real. The only thing missing is an international trophy. Lionel Messi admitted defeat in his quest to win something with Argentina after losing a fourth final two weeks ago when they lost to Chile on penalties in the Copa America Centenario.
But it would be a far greater achievement for CR7 to help Portugal win their first ever major trophy, given he has to shoulder a greater burden within their team. There is a strong chance Ronaldo will call it quits for Portugal after the final, and he will only be thinking about going out in a blaze of glory.
Player of the Day: Antoine Griezmann
FRANCE has been looking for a hero this summer. A man to make them forget about strikes, unrest and the horrors of terrorism. Thankfully, in Antoine Griezmann, they have someone 90 minutes away from fulfilling that role. When the stakes have got higher in the knockout stages, Griezmann has delivered with goals in each of the three rounds, most notably his second in the semi-final against Germany.
The 25-year-old has scored six times and is almost certain to finish as the tournament's top scorer, although that would feel hollow if the trophy is not won. Only Michel Platini's nine goals in Euro '84 (in just five games) was better. If anything, Griezmann has made the biggest impression in France because he has shown that he is a footballer of the highest calibre, better than was perhaps initially thought. With him around, it was no surprise that Atletico Madrid came so close to winning the Champions League.
A magnificent seventh goal this evening would top off the best month of his footballing life and would be the perfect antidote to the events of 13 November. While he was playing for his country at the Stade de France, his sister, Maud, was at the Bataclan. Both venues came under terrorist attack. Maud escaped and now her brother has the chance to provide the whole of France with a reason to come together and celebrate rather than have to come together to mourn.
French of the Day
Le héros de toute la France (Griezmann) contre le scélérat portugais (Ronaldo)
(The hero of the whole of France against the Portuguese villain)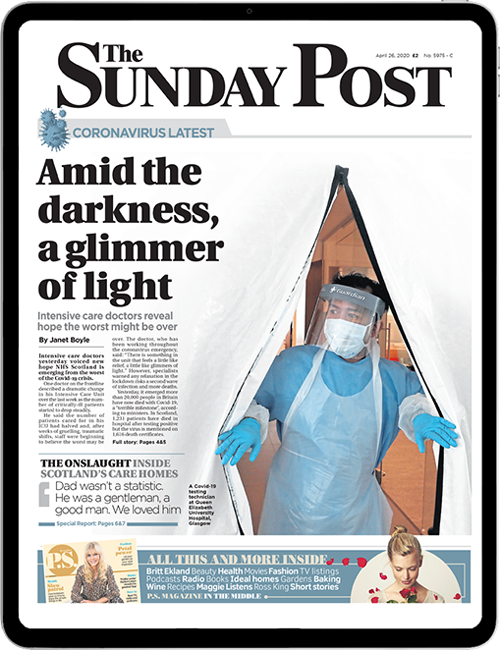 Enjoy the convenience of having The Sunday Post delivered as a digital ePaper straight to your smartphone, tablet or computer.
Subscribe for only £5.49 a month and enjoy all the benefits of the printed paper as a digital replica.
Subscribe