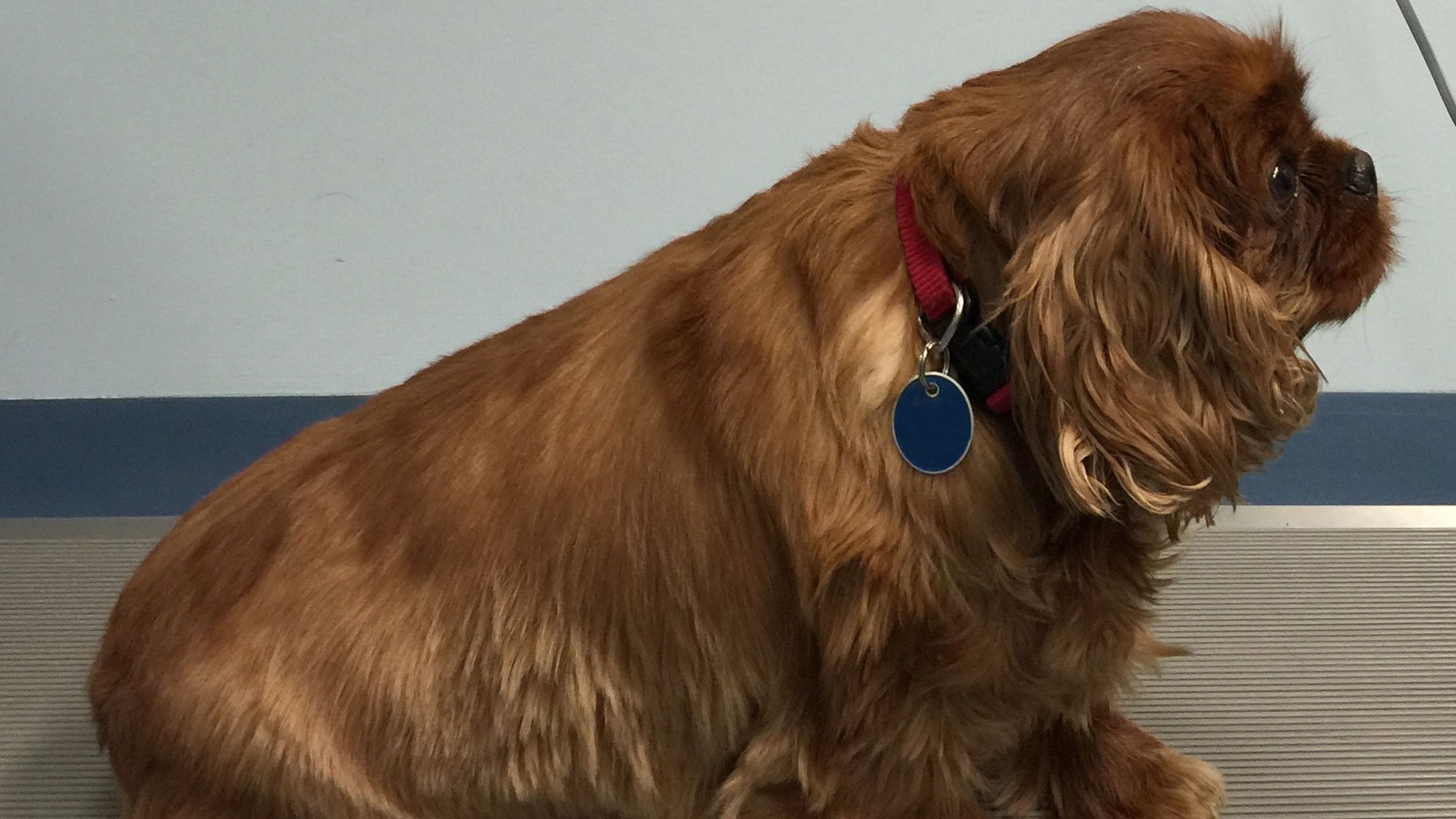 Well naughty treats like this – as well as alcohol – have been blamed for a growing obesity crisis among our four-legged friends.
Leading animal charity the PDSA highlighted statistics indicating more than five million cats, dogs and rabbits in the UK are overweight as it launched its annual pet slimming competition.
Cake, chocolate, biscuits, crisps, chips, takeaway and even alcohol are among the fatty, sugary and dangerous items served by some owners, the PDSA said.
The charity stressed that many overweight pets develop potentially life-threatening conditions such as heart disease, cancer and diabetes, as well as debilitating conditions including arthritis, as a direct result of being overweight.
To help fight the flab, it has again launched its Pet Fit Club competition and has invited owners of overweight and obese pets to take part.
PDSA vet Vicki Larkham-Jones said: "Pet obesity can be tackled, and through a diet and exercise programme like Pet Fit Club we can transform fat pets into fit pets.
"Nearly half of pet owners believe that obesity is the biggest threat to animal welfare in the next 10 years – yet pets continue to be fed unsuitable diets which is fuelling the problem.
"As well as being high in calories, food like takeaways, cake, cheese, chips and crisps are high in fat and sugars which are bad for our pets' waistlines and teeth. Some owners even admitted to giving chocolate and even alcohol, both of which are poisonous to pets and can be fatal."
The PDSA highlighted the case study of Lady, the chubby Cavalier King Charles Spaniel from Belfast.
Lady, who is an early entrant to this year's slimming competition, was very thin when rescued from a puppy farm by current owner David Palmer last year. But 61-year-old Palmer admitted he had gone too far in his efforts to build her back up to health, with the additional weight now causing serious health implications.
He said: "She was skin and bones and had hardly any teeth left. The only food she seemed to eat was chicken, we also gave her treats and biscuits when she accepted them to increase her weight. But over time she's piled on the pounds. She begs and we find it difficult not to give in to her.
"She's always had breathing problems but this has got worse as her weight has crept up and now she needs an operation. I know that losing weight will also help her in the long term and I want her to be healthy and live a long life."//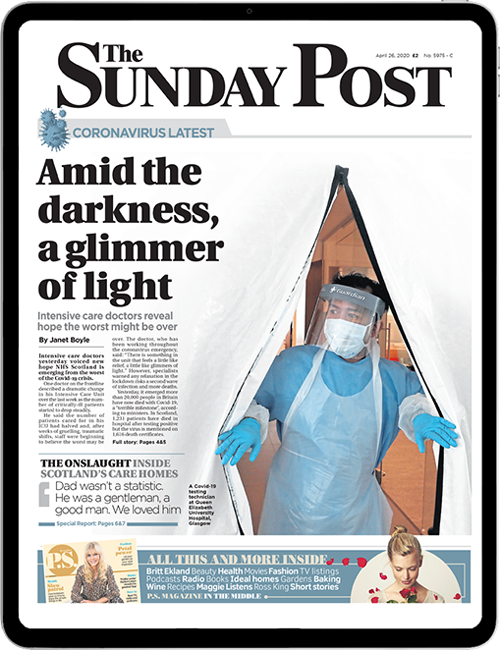 Enjoy the convenience of having The Sunday Post delivered as a digital ePaper straight to your smartphone, tablet or computer.
Subscribe for only £5.49 a month and enjoy all the benefits of the printed paper as a digital replica.
Subscribe