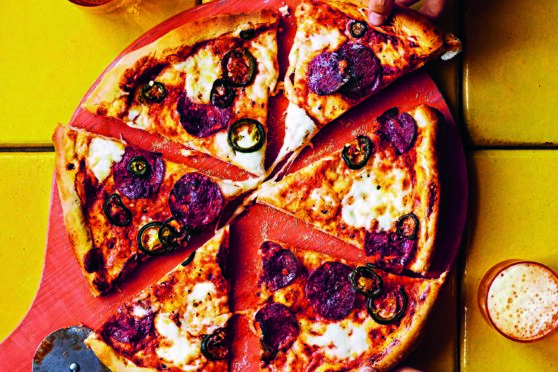 Our nation is growing – not just in population, but also in size, according to the World Health Organisation.
Its research, carried out over 15 years and released last week, outlines the number of overweight people in Europe has reached "epidemic proportions" and the UK far outweighs other countries, with almost 40% of us expected to be classified as obese in the next 10 years. Isn't that incredibly worrying?
Being overweight and obese currently affects almost 60% of adults and, even more alarming, nearly one in three children. In fact, the issue is so widespread, prevalence in Europe is higher than in any other part of the world – except the Americas.
I was in Florida for a family holiday a few weeks ago and, although I already knew obesity was a growing issue in many US states, I hadn't realised how bad the problem was until I saw it with my own eyes. In every restaurant, the portion sizes are colossal, so it's no wonder people are struggling to keep their weight at a healthy level.
Here in the UK, the rise in obesity is apparently being driven by our love of takeaways, which has only grown over the course of the pandemic. With Just Eat, Deliveroo, Uber Eats and so many more mobile phone apps offering to deliver any meal you could possibly want, straight to your door, usually within an hour or less, we really can have our cake and eat it, too.
I've said many times before that if obesity was considered to be a disease, as we do other life-threatening illnesses, we would have found a cure for it by now.
In fact, obesity is the fourth most common risk factor for non-communicable diseases – things like cancer, heart attacks and diabetes – in Europe. It comes in right after high blood pressure, dietary risks and tobacco, according to the WHO's report, so why are we not sitting up and tackling the problem head on?
We are currently on track to become the fattest nation in Europe. But, if we act now, we don't have to be labelled with such a shameful title. For me, tackling obesity in children and adults isn't just about what's on our plates, but how much – or in most cases, little – exercise we do every day.
How many of us have kept up the daily hour of walking we all enjoyed so much during the first lockdown? I'm willing to bet not many, as it's easy to let work, childcare, housework, social plans and other commitments get in the way.
However, the more we plan exercise into our daily routine, the easier it gets to stick to a regime that will care for our body and mind. There is no better mood booster than getting some fresh air, and a brisk walk will work wonders for keeping off the pounds.
Education is a key part of the solution, too, but I don't just mean just what is taught (or served at dinner time) in schools. As well as instilling healthy choices in the family home from a young age, it's important to encourage our wee ones to show an interest in food, helping out in the kitchen and sitting down together at meal times.
I can only hope that seeing such stark figures from the WHO's report will encourage more of us to wise up to what and how much we are eating and to get up and get moving before it's too late.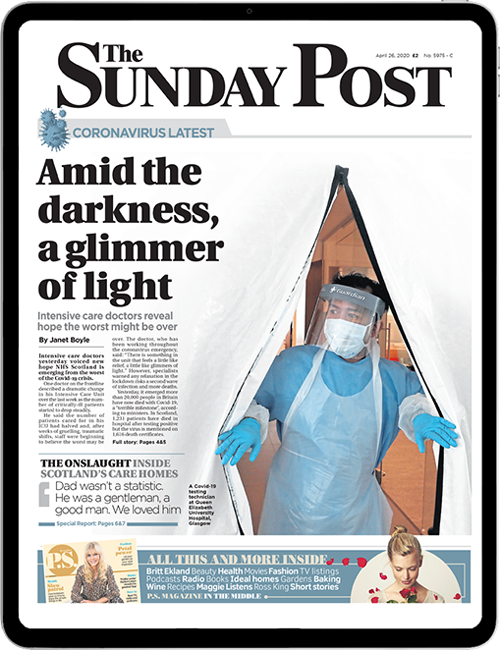 Enjoy the convenience of having The Sunday Post delivered as a digital ePaper straight to your smartphone, tablet or computer.
Subscribe for only £5.49 a month and enjoy all the benefits of the printed paper as a digital replica.
Subscribe