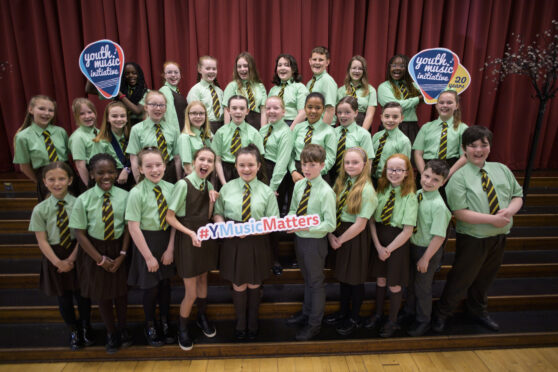 A programme which helps Scottish children access music tuition is celebrating 20 years of eliminating barriers for young people.
Launched in 2003 to help encourage talents to flourish, Youth Music Initiative (YMI) funding has created access to free music education, growing yearly participation to over 270,000 during a span of twenty years.
The likes of Lewis Capaldi, Be Charlotte and LVRA are among the stars to have benefitted from YMI funded organisations.
The Scottish Government-backed programme, administered through Creative Scotland, now commits around £9m of public funds each year to the provision of 277 music education projects, primarily in areas of social and economic deprivation.
To mark the 20th anniversary, a year-long campaign will shine a light on the programme's participants and the people who make it all happen across Scotland's 32 local authority areas.
Culture Minister Neil Gray said: "The Youth Music Initiative's track record over the last 20 years is impressive not only for the free music education it offers children and young people across Scotland every week but for the way it has widened access to music making opportunities, especially in some of our more deprived areas.
"Since 2007 the Scottish Government has invested over £140 million in the Youth Music Initiative which is about much more than music tuition. It's well known that children who take part in musical activities gain confidence and a range of transferrable skills that can boost their abilities in other subjects. Taking part in, and listening to, music is also good for the mental health and well-being of our young people."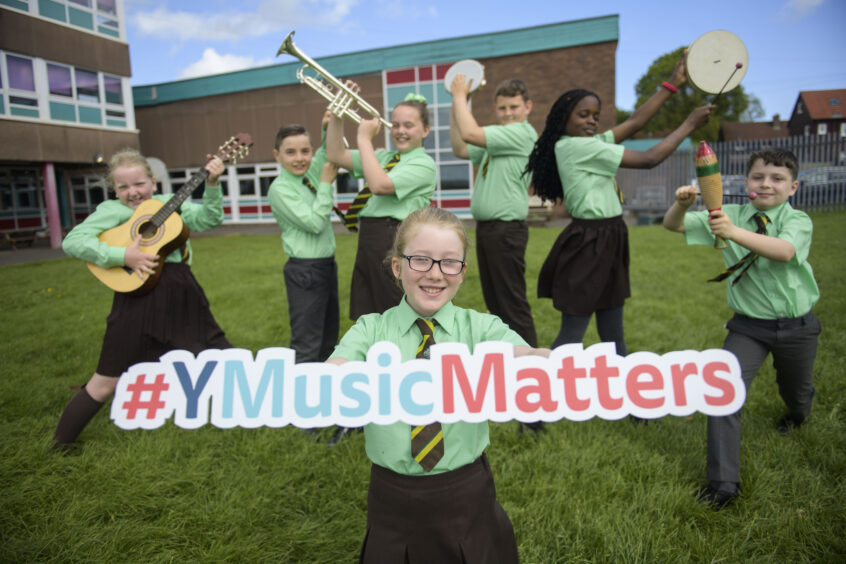 Over the past 20 years, YMI has tackled a variety of issues within music activities and education including cultural, social and gender barriers.
YMI has committed to breaking down barriers through Access to Music Making projects, with 95% of these activities focused on helping young people in areas of social and economic deprivation.
Last year, The Scottish Album of the Year (SAY) Award introduced the Sound of Young Scotland Award supported by Key Production, Youth Music and the YMI, aiming to drive the future of Scotland's music scene by annually awarding a young, emerging artist.
2021's winner Rachel Lu, aka LVRA, received up to £5,000 funding to facilitate the creation of her debut album, such as producing, studio rentals, engineers, mixing, mastering, recording expenses and more.
Speaking about her experience, she said: "I was really lucky last year to benefit from YMI's support through the Sound of Young Scotland Award and I think I speak on behalf of all young musicians that this kind of funding is absolutely essential in pushing our careers forward, especially for someone like me who didn't have the confidence to go for it in the first place.
"I would advise young musicians to learn to love what they do, believe in themselves, and believe in the stories they have to tell and from that will come amazing things."
Morag Macdonald, YMI Manager at Creative Scotland, said: "I think it's fair to say that there's barely a day that goes by without YMI activity happening somewhere in Scotland. In and amongst all the joyful noise, there's those quiet moments where someone nails that difficult transition, writes their first song or finds the courage to join the music group which sparks a lifelong interest in music.
"With ongoing support from the Scottish Government, the YMI has become an essential part of Scotland's rich music ecology, creating everyday opportunities to participate in high quality music making projects."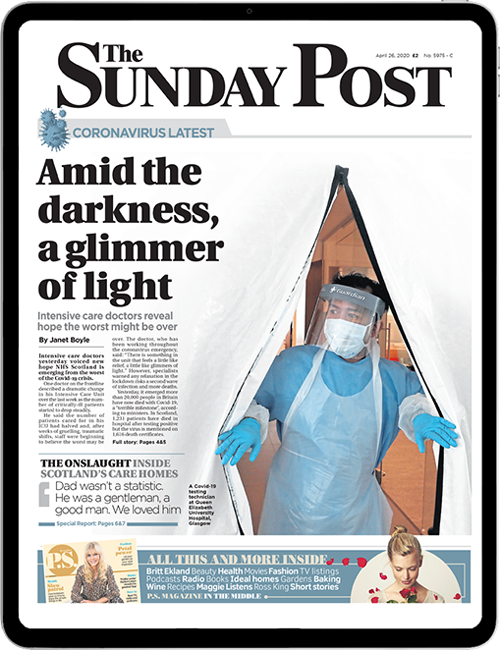 Enjoy the convenience of having The Sunday Post delivered as a digital ePaper straight to your smartphone, tablet or computer.
Subscribe for only £5.49 a month and enjoy all the benefits of the printed paper as a digital replica.
Subscribe