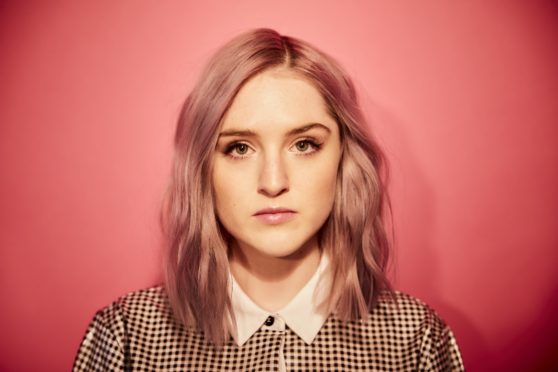 Fresh from releasing her first single signed to a major record label, Dundee singer Charlotte Brimner is hoping to help inspire the next generation of Scots talent.
Just 21 herself, and performing under the name Be Charlotte, she's set to do her second tour of schools across the country, putting on a show and chatting to pupils about life in the music business.
Passionately fighting back against the swingeing cuts to music tuition in schools across the country, she starts in her home city this week.
"Children and young people should be able to learn musical instruments for free," she says. "Music is sometimes not treated as importantly as other subjects are at school so I wanted to emphasise that fact.
"I met so many lovely people at the schools tour last year. A lot of them have never been to a gig before so I go along I play them some songs."
???????SCOTLAND???????I've decided to do another schools tour. There's lots of debate and discussion about the lack of…

Posted by Be Charlotte on Monday, 11 March 2019
Charlotte, who performed at the opening of Dundee's V&A museum last year, is also hoping to help the lack of female representation in music, from festival line-ups to backstage roles.
"I really believe that can start with young girls in school getting inspired to play music and realising this isn't just a job for a guy or someone else that isn't them," she says.
"I wanted to maybe inspire some other girls to pick up instruments or just talk to girls and guys about the different jobs in music – it's not just about being a singer or being on stage, there's so much you can do for yourself now."
She hopes that the tour will go some way to showing young people – and education bosses – that music is important, and is an option for when they leave school.
She adds: "In Scotland unfortunately there aren't many options for when you leave school to go and continue an interest in music. Hopefully that's something that can maybe change in the future and it's something we can embrace and talk about the places that are teaching about music."
Charlotte found that young people had a real appetite for getting involved with music on her previous tour, and has kept in touch with many of the young people she met who expressed an interest.
She says: "I was doing Q&As and sometimes it's a bit scary asking questions in front of your pals so some people would message and say 'I'm writing songs but I'm nervous about it' or ' I'm going through a hard time and that really helped' and for me that was why I did it.
"It can maybe inspire other people to write songs, make music, and think about a career in music rather than being forced to do something that they don't feel they're good at."
The tour follows on from Charlotte's own experiences of learning guitar at school, benefiting from a supportive teacher who helped her find the confidence to pursue music.
"When I started out I put up little videos online but I was so embarrassed at what I was doing that I hated when anyone mentioned it or talked about it," the former Morgan Academy pupil admits.
"My teacher helped me to find opportunities in Dundee to play open mic nights. It really does help to have that support and if I can influence that in a small way then that would be great."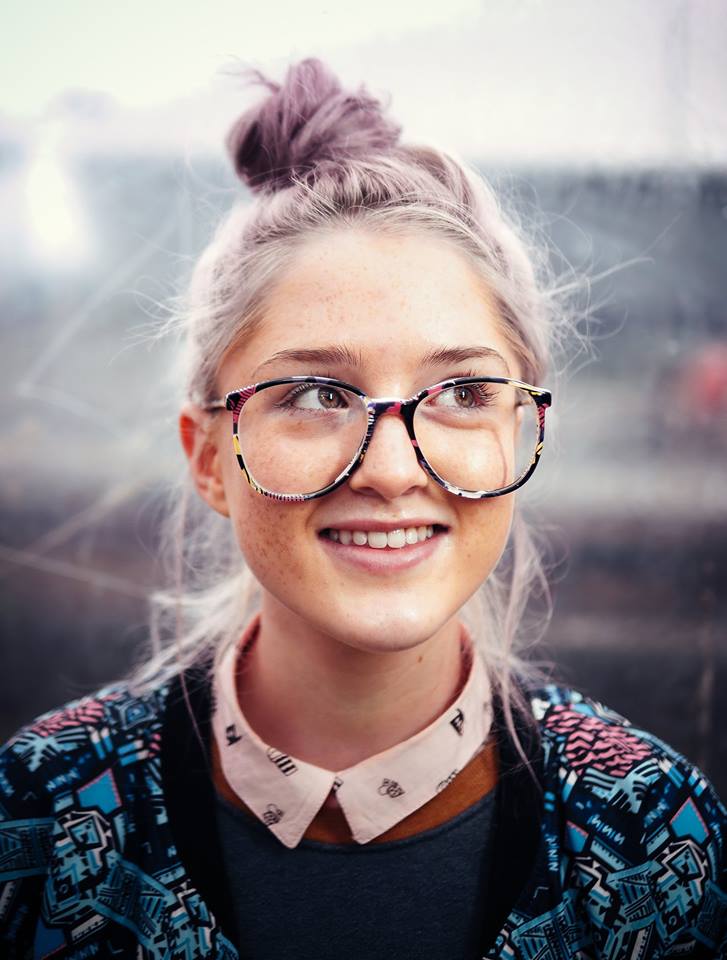 It was a love of writing songs, and the feeling of jotting her thoughts down into lyrics, that put Charlotte on the path to where she is now.
"I liked being able to say things in a way that I couldn't really in real life," she says. "Signing to a major label and that making me famous wasn't my main focus, it was more a passion and love for music, for songwriting and performing."
Attending college in Glasgow to study music business and the release of her track Discover in 2016 led to discussions with record labels – now that she'd learned about the industry and how it works.
"That's when it became an idea in my head that I could actually do this," she recalls. "It took me a long time to find the right place and I wanted to make sure it was with the right people. It feels good now to be signed- it's mental!"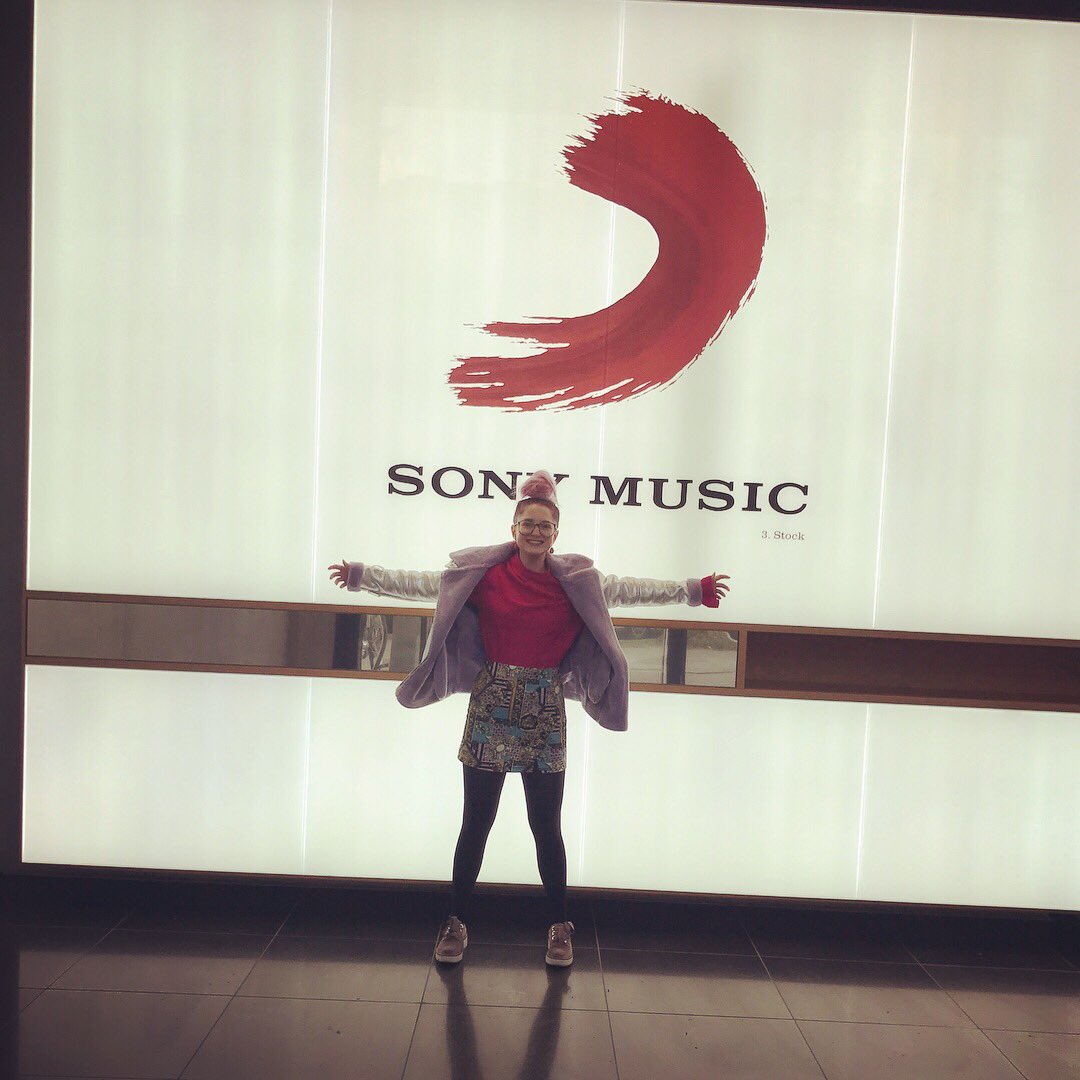 Her first release signed to the Columbia Records and Insanity is Do Not Disturb, described by reviewers as a "glimmering piece of pop that speaks in an emotional language that we can all understand".
Released almost a year to the day of her putting pen to paper on the deal, Charlotte has been delighted with the response so far.
She says: "It's been amazing. I was extra nervous to release this song just because it's been three years since I released anything. I'd been playing a lot of shows in that time and writing but you still don't know if people are going to listen to the song when it comes out.
"It was really lovely on the day that it came out that so many people were listening and sharing it. It has great support on Spotify and Apple Music but for me it felt really great to see real people listening to it and talking about it. That's where you get the real impression of how people like your music."
Charlotte hopes to release more tracks later this year, explaining that the process is much the same as when she was going at it alone – just with more assistance on hand if she needs it.
"I'm still in control of my music and what I get to release which is really what I wanted," she says. "I wanted to know that they'd be supportive of me, my Scottish accent, as well as who I wanted to be and how I wanted to look.
"But it's nice to have a support network to ask questions and help with some things."
Behind the scenes in London today ??? can't wait to show you what I got up to! Ps. Do Not Disturb has over 200,000 streams on Spotify? Thankyou!!!

Posted by Be Charlotte on Wednesday, 20 March 2019
It means her distinctive Dundonian twang will most certainly be retained – something very important to the proud Scot.
"When I'm singing about stuff that is my life or is so real to me, I'd feel a bit of a fraud if I was to sing it in a different accent," she said. "More recently I've realised that I could make things easier for myself if I just sing in an American accent but I like the challenge!
"It took me a while to have the confidence to sing in my own accent and I had to really take inspiration from other Scottish acts and artists that were doing it and going with their own identity.
"Being away from Scotland a lot really helped me and gave me much more of a sense of identity. I always feel so proud to tell people I'm from Scotland.
"Some people won't like it, that's fine, but for me it's who I am and I think it's important to be yourself wherever you're from.
"When you're from Scotland and have the Scottish accent sometimes you think it doesn't sound as cool as other places but for me it is cool, it sounds exotic!"
---
Do Not Disturb by Be Charlotte is available to buy, download and stream now