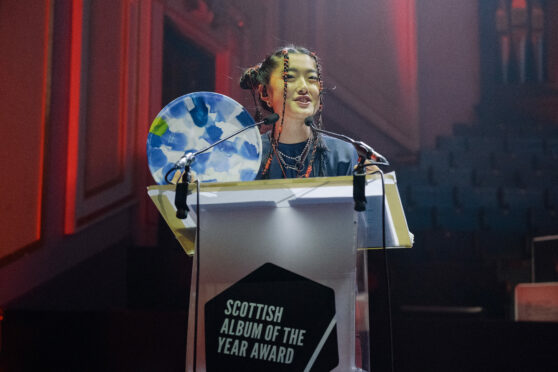 Stepping out onto stages again after lockdown, musician Rachel Lu was reminded of why there's nothing else she'd rather be doing – and how music played a key part in embracing her Chinese heritage.
The producer and vocalist, who performs under the stage name LVRA, picked up the Sound of Young Scotland Award at the Scottish Album of the Year (SAY) Awards last month, and is making waves with a new EP and recently released single In Your Blood.
Born in Edinburgh to Chinese parents, the 22-year-old admits the expansion of her horizons from leaving to go to university in Oxford made her realise parts of her identity that she'd neglected.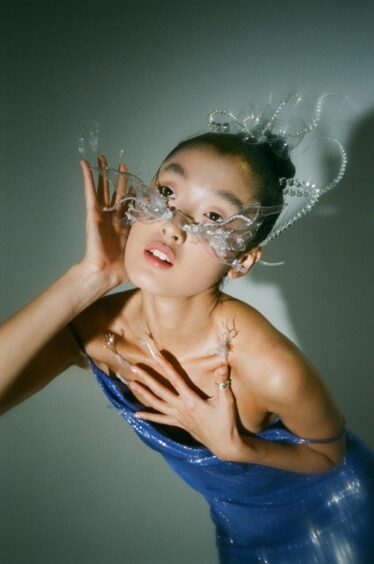 "I decided I needed to travel and understand where I came from," she said. "I realised how much I'd repressed the very Chinese parts of me.
"This is a journey that I've had growing up in suburban Edinburgh. I went to a very white school and I felt guilty when I got a better idea of the world, when I started learning more about myself and how I'd become this person.
"I felt guilty that I was so unaware of what was out there and what around me has shaped my views. I felt it was really important to really learn and make a conscious effort to undo those things that I had maybe been led towards when I was younger.
"It was so important that I connected with my more Chinese side. It really helped me to accept myself as well, it answered a lot of questions that I had that I couldn't answer before."
A celebration of Chinese culture – at a time where racist attacks linked to the pandemic were on the increase – was a project that Lu felt she had to do for herself.
Blending in traditional Chinese instruments, she sees it almost like a journal, although she admits she can't really listen to it as it evokes too many memories, images and feelings.
"Songs do that to you sometimes, you listen and it takes you exactly back to a memory that you had, and makes you feel extremely emotional," she said.
"I wanted the visuals and the songs to remind me of the amazing experiences and beautiful things I saw when travelling around, the people I met, the natural landscapes."
A second release, TWO, takes a step forward in the sound of LVRA. While not as directly talking about her family or Chinese roots, it still explores identity.
It's only recently that Lu has been able to see artists of similar backgrounds to her making a breakthrough and showing there is a path to bigger stages.
She cites the likes of critically acclaimed Japanese-British singer Rina Sawayama and BRIT rising star award winner Griff, who has Chinese ancestry, as inspirations.
"The moment you see someone that has a story that you could even slightly relate to gives you a lot of hope and belief," Lu said.
"The 88 Rising label in the US was the first collective I saw where there were people that looked like me and they did things like hip-hop, not just folk music like my parents would listen to.
"Now there's loads of female Asian artists that I can use as a reference that I didn't have before. As an East Asian artist, especially as a Scottish one as well, I want to make it more mainstream.
"People always ask me about my visuals being very East Asian, if that's something I deliberately do. It's actually just the things I find interesting and beautiful, the things in my life that I think are particularly striking and have caught my attention."
Lu rejects the notion put on artists by the industry that they're in competition with each other for a limited number of slots, instead focussing on supporting others and sticking together.
She recalled an industry meeting where she was immediately asked where she'd fit alongside Korean DJ and producer Peggy Gou – who was making completely different music.
"They're putting you up against each other, there's no reason why there should be a limited space for ethnic minorities," she said.
"It's not some imaginary thing we've created. It is an issue. I'll never understand the extent to which I'm disadvantaged because it penetrates everything you do. It's so complex and impossible to say how it'll affect you as a whole.
"I think women, especially ethnic minority women, have to prove that they're better than everyone else, twice the amount. Otherwise, you're always going to be undermined, someone's always going to think that someone else put you where you are.
"You're always put in a box with other people that look like you, even though it's nothing to do with what you look like.
"You have to be a family fighting against a big wave together, especially somewhere like Scotland. There aren't that many female electronic producers, and here there are even less. Every time I find another, we're going to be mates!"
Lu's career is certainly on the up, with airplay on BBC radio and festival slots at Reading & Leeds and TRNSMT.
She performed on Saturday at the Scottish Alternative Music Awards, and is on the bill for the inaugural Colourboxx festival in Glasgow next year.
Being crowned Sound of Young Scotland Award at the SAY Awards was not only a prestigious honour, but also provided £5000 in funding for recording and producing an album, and 500 vinyl pressings of the finished product.
"In music you don't really get moments of just pure happiness," she said. "Releasing music comes with pressure, feeling nervous about how it's going to do, listening back to it thinking about changes you'd make. The award was such a massive surprise, it came out of nowhere.
"There are few moments you can sit back and think 'damn, I've actually achieved something, I should be proud of myself'. That was one of them. For me that was just such a weekend of complete joy and I was able to appreciate all the work I've put in to build myself up to this point."
As an independent artist, the financial backing is crucial – especially coming after such an uncertain time in the industry. Lu works full time to support her career and self-funded her first EP release.
"I have so many ideas and they're not cheap, it just feels amazing to have it there and that I can build on top of it as well," she said.
"It's not just the financial backing, it's knowing that the project actually resonates with people. That's so awesome because, especially when you create something in isolation, to know it resonates with someone else is awesome.
"It has done so much in encouraging me to push myself and stay authentic to what I'm doing as well."
She added: "Music is as much luck and circumstance. Even if you don't 'make it' you can still do things that are valuable and teach you amazing things about yourself and give yourself amazing experiences.
"That for me all it is, as long as I'm making things I'm happy with that are helping me to grow as a person, whatever else comes is a plus."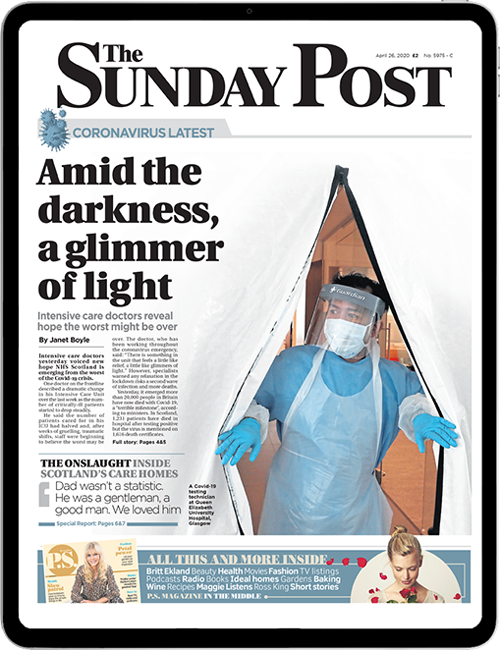 Enjoy the convenience of having The Sunday Post delivered as a digital ePaper straight to your smartphone, tablet or computer.
Subscribe for only £5.49 a month and enjoy all the benefits of the printed paper as a digital replica.
Subscribe