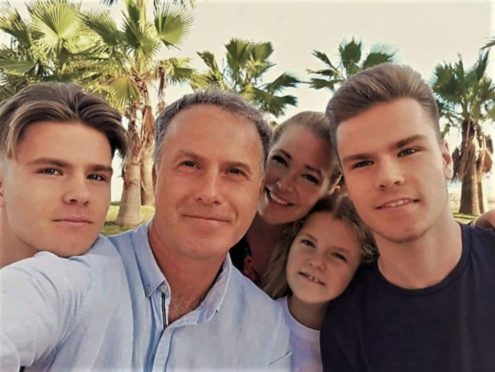 Conscription might not have been enforced in the UK since 1960 but Scottish twins have just been called up.
Glasgow-born Joseph and Lucas Johnston, 18, spent their childhood dotting back and forth between their mum Charlotte's home in Sweden and their dad Alistair's home town of Clydebank, West Dunbartonshire.
Now, due to their dual nationality, they have qualified for conscription in the Scandinavian country which shares the Baltic Sea with Russia.
The nation famous for its neutrality reintroduced the military draft in 2017.
"Both boys wanted to do conscription and managed to secure places in their first choices," said proud Charlotte.
"Everyone born in 2002 was called up and asked to apply this year and it was whittled down to 40% from the responses.
"They were asked to sit written exams, physical fitness and psychological testing, presumably how they would respond to situations.
"Between 4% and 5% are accepted. There can't be many Scots doing national service in the Swedish forces."
The identical twins are keen footballers and, while they are enthusiastic members of the Tartan Army, they also follow the fortunes of Sweden's national team together.
Now they are set to go their separate ways for the first time to complete National Service. Joseph will join the Swedish Air Combat Training School while brother Lucas will serve with the National Chemical, Biological, Radiological and Nuclear (CBRN) Centre.
Joseph said: "We feel both Swedish and Scottish and spent our childhood going back and forward to both countries. National Service lasts nine months and we will serve in different parts of the country, but we'll keep in touch. We were both keen to join up and happy to get our first choice.
"It will mean delaying our places at university but it's a chance we can't pass up. I'm planning to study a health-related university course, so the air force might offer some opportunities."
Lucas will work with the biological and nuclear defence agency, which means delaying the start of his university studies. "We are both keen to do national service but in different areas and we got our first choices," he said. "I plan to study chemistry at university after National Service and so CBRN was a natural choice."
Like 20% of identical twins, one is left footed, and the other, right. Joseph kicks with his left but is right-handed.
Dad Alistair, who works off-shore, said: "I am incredibly proud of the boys."
Charlotte and Alistair met in Glasgow while Charlotte was studying business and marketing at Glasgow Caledonian University.
The couple moved back and forth between Scotland and Sweden, with jobs.
They also have a daughter, Emily, 11. "She feels very Scottish and may study there," Charlotte added. "Since Sweden offers equal opportunity for national conscription, she may follow in her brothers' footsteps."
Swedish MPs decided to reactivate military conscription in response to increased threats to national security.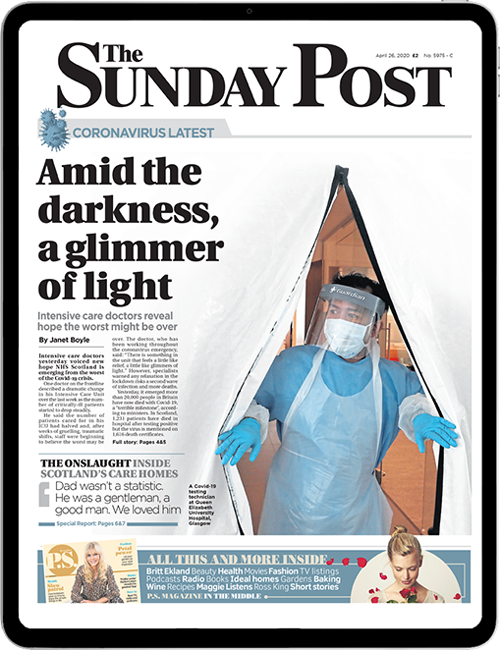 Enjoy the convenience of having The Sunday Post delivered as a digital ePaper straight to your smartphone, tablet or computer.
Subscribe for only £5.49 a month and enjoy all the benefits of the printed paper as a digital replica.
Subscribe