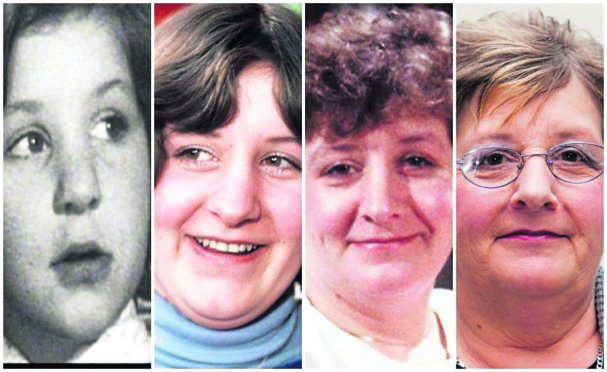 A woman whose whole life has been tracked in one of television's most lauded documentaries has described the programme's maker as an "honest and wonderful man" after his death at 79.
Jackie Bassett, 64, paid tribute to acclaimed director Michael Apted, saying he had been like an uncle to her and had given participants on the show "a life they'd otherwise never have known".
The lives of the group including Jackie have been traced and shared with millions of viewers on TV every seven years for more than half a century as part of the landmark ITV documentary series which started as 7 Up in 1964.
Apted, who also directed James Bond movie The World Is Not Enough, passed away on Friday and the producers of Up went out of their way to ensure Jackie and her fellow participants were told before the news broke.
Jackie, who lives in Motherwell, said: "I am absolutely devastated at Michael's death, to be quite honest. I have known him for 56 years and so we grew up together.He introduced us to a life that we would never have known – although I did use to tease him that we gave him his start. He made some wonderful films but he always thought he would be remembered more for the Up series than anything else.
"He was a fascinating man to sit and talk to. The programme was only supposed to be done for us aged seven, and they were going to come back when we were 49. As far as I know, one of the TV staff bumped into him in the studios a few years after the initial show and suggested, almost as a throwaway remark, that he should catch up with us again. That's how it came about – it was more by accident than design.
"Michael changed lives, there's no two ways about it. He influenced our lives and was a lovely man.
"He would take us down to the premieres of his films. There have been occasions where I have found myself standing next to the likes of Mick Jagger.
"The biggest thing for me was Michael's honesty. He is a reporter and, of course, for the programme there were things he wanted information on from us participants.
"Sometimes we said, 'no, we don't want to talk about that'. And, if we did, he would never go into that area on the documentary. He had integrity and was an honourable and wonderful man.
"He was like your favourite uncle. Sometimes we would have disagreements but I always knew that if I needed him, he would be there. He helped me on a couple of occasions which no one else really knew about. He was tough, for sure, but he was also one of the nicest men."
The last programme, 63 Up, was screened in 2019 and Jackie admitted it might now go down as the final episode, following Michael's passing. She said: "I last saw Michael around two years ago for the last series of Up and we were aware he had been unwell.
"We are not sure what will happen in 2026 when the next update would be due. We just don't know."
Mum-of-three and gran-of-five Jackie, originally from London's East End and who moved to Scotland in the 1990s, was chosen for the show after producers sought child volunteers in the early 1960s.
One element of the programme was to look at class and assess to what extent people's lives were pre-ordained by their social standing. The revisits over the decades charted the changes to their lives.
7 Up was initially a one-off World in Action Special conceived by editor Tim Hewat but the revisit followed in 1970 and then returned at seven-year intervals through ensuing decades. In 2005 the series topped a Channel 4 list of The 50 Greatest Documentaries.
Jackie said the news of Michael's death, broken to her on Friday morning, had left her in tears.
She said: "The producers rang every one of the participants on the programme to let us know before they put the news out.
"The programme is a family. We have all been together for so long, not just the group of us, but the sound guys, cameraman, and executive producer who has been with us since the 1980s. We are a family and we look after each other. I am going to miss him terribly."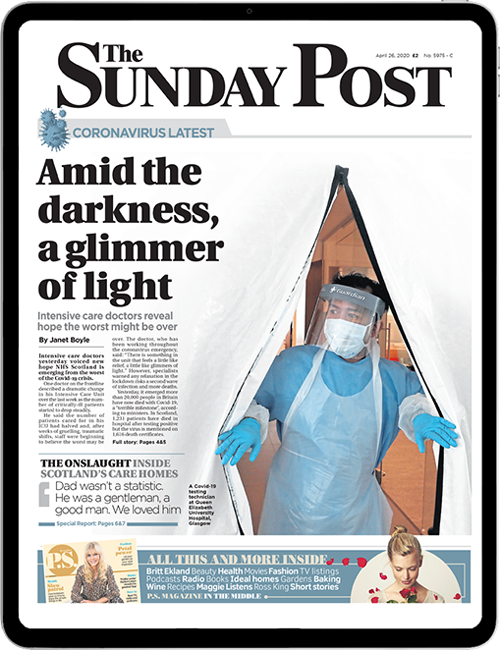 Enjoy the convenience of having The Sunday Post delivered as a digital ePaper straight to your smartphone, tablet or computer.
Subscribe for only £5.49 a month and enjoy all the benefits of the printed paper as a digital replica.
Subscribe