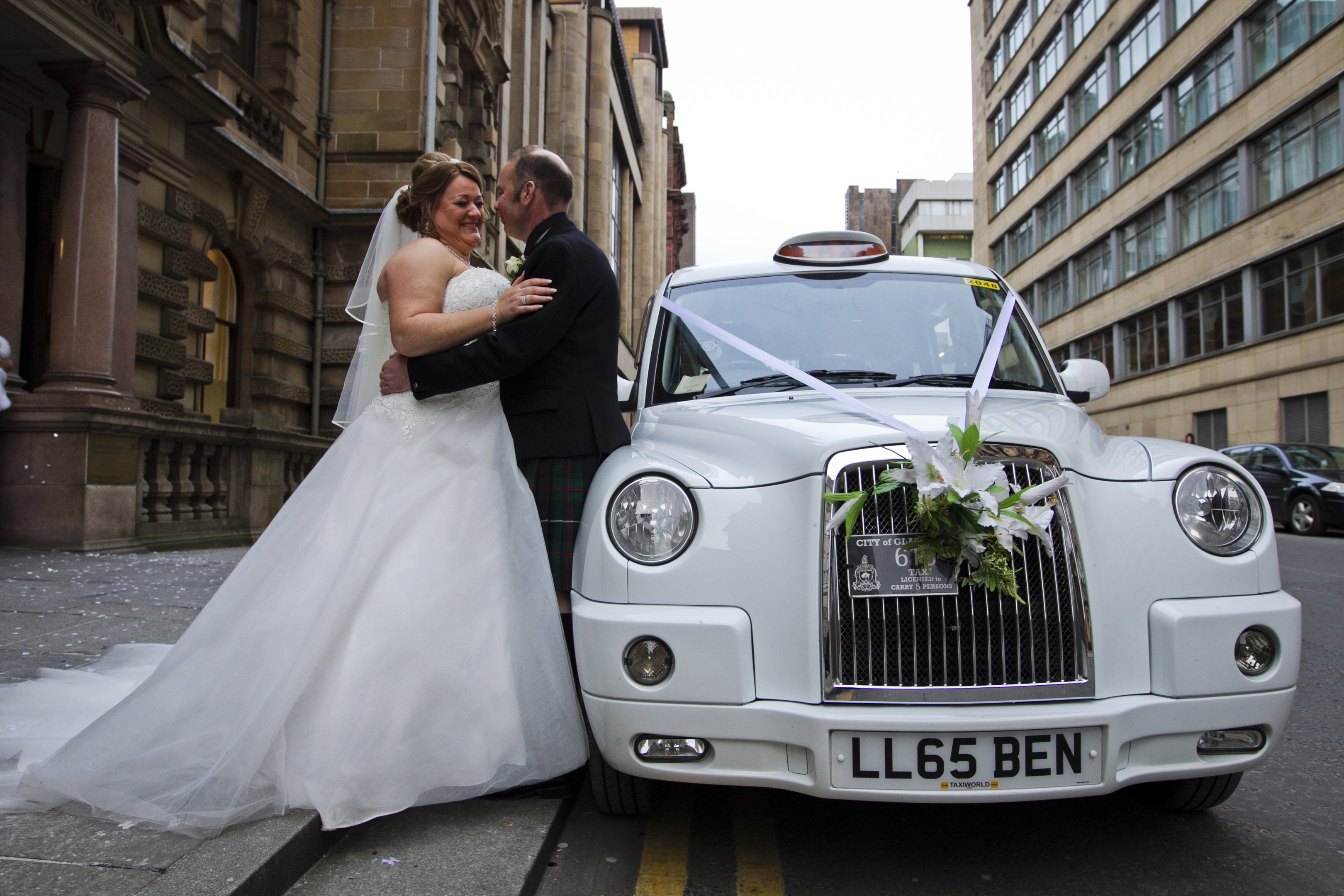 IT is an office where life and death, the greatest joy and deepest sadness, are just part of the job.
City Registrar Fiona English oversees the Glasgow Registry Office at 45 John Street, where around 30,000 people mark the milestones of their lives every year.
Over the course of just one day, her army of 18 registrars will meticulously record all the city's births, marriages, civil partnerships, and deaths, as well the creation of new UK citizens.
New BBC drama, Love, Lies and Records, offers an insight into the life of a registrar, played by actress Ashley Jensen.
The drama of Kay Mellor's TV series is mirrored in the busy registry office where every day can be an emotional rollercoaster.
Fiona said: "We could have a day where in the morning you're registering births, followed by a death registration and then a wedding in the afternoon, so you get it all in one day.
"Talking to people about a birth one minute and then death the next, you have to be both professional and empathetic.
"It can be tough but it's wonderfully rewarding to help so many different people at times in their lives where emotions are high."
The records go back to 1855, when registration first started in Scotland, and are stored in five huge strongrooms below the City Chambers.
In her 25 years as a city registrar, Fiona, who's President of the Association of Registrars of Scotland, has seen it all.
She's conducted one of Scotland's first gay marriages, has married celebrities, noted the names of countless new-born babies, and also registered innumerable deaths.
She adds, "We're creating all these records every day and although it might seem like just a few words on a bit of paper, it's somebody's life.
"It's part of their story and will be there forever."
We visited the office to hear some of those stories.
---
At the end of the day, we didn't want to make a big fuss. We just love each other and want to wake up married
Tracy and Crawford Robertson
Newlyweds Tracy and Crawford are dancing to the song Tiny Bubbles by Sydney Devine on the spot where they've just been married.
"It's an odd choice but it's the only song I've ever heard him sing!" laughs the bride.
The couple from Rothesay exchanged their wedding vows in a small, intimate ceremony packed with laughter and tears in the Clyde Room in Glasgow City Chambers.
They were married by Fiona in front of just three guests, Tracy's sister, Glenda, best man Iain, who also gave the bride away, and his wife Kitty.
"At the end of the day, we didn't want to make a big fuss. We just love each other and want to wake up married," says Tracy.
"I was fine until I walked in the room and then the tears started!"
The pair grew up together in Rothesay on the Isle of Bute but love blossomed many years later.
Tracy, 46, said: "I moved back six years ago and lived with my sister. When her dog had puppies we needed somewhere bigger and more rural.
"We rented the farmhouse on Crawford's farm and that's how we met again.
"Crawford's a dairy farmer, so it's strange to see him out of his boiler suit and wellies today!"
The couple got together in January 2015, on the bride's birthday, after she invited him over for a piece of birthday cake.
Crawford, 53, proposed last September in the farmhouse kitchen.
Tracy added: "Neither of us have ever been married, engaged or lived with anyone before. Then we both go and meet the love of our lives on a wee remote island farm in the middle of nowhere!"
Apart from their small wedding party and several close family members, the couple kept their wedding a secret until today.
Crawford's dad Archie is in poor-health, meaning he's unfit to leave the farm.
"We're heartbroken Crawford's dad can't be here but it's just not possible," said Tracy.
Crawford adds: "We told him the other night and he's very happy. He said that's good, every farmer needs a wife!"
After being covered in confetti as they step out onto Montrose Street, the spirited party heads off to Blythswood Square hotel for their wedding dinner.
"Even though there's only five of us we wanted to do it properly. I've got the traditional wedding frock and Crawford and Iain are dressed up in their kilts," adds Tracy.
"I'm not your princess-type but today is an exception!"
---
It was a Leap Year so after a mud bath I went down on one knee
Mateja and Martin Briody
In the City Chambers' Clyde Room, Mateja and Martin Briody have just tied the knot in front of their closest friends and family.
"I can't believe we're finally married!" beams the bride. "It went by so fast, I'm so excited!"
Mateja came to Glasgow from Vienna in 2007. She met marine engineer Martin, 35, three years later on a trip to the cinema.
"I came here to study and stayed for love," says the 29-year-old, who proposed two years ago.
"Unofficially we got engaged a few months after we started dating seven years ago.
"But I popped the question properly on February 29 because it was a Leap Year, when women can traditionally propose.
"I took him to a spa. We had a mud bath and I went down on one knee, proposed and put a ring on his finger while we were still covered in mud!"
She adds, "Martin is a charming, lovely man who treats me like a princess. I'm very lucky to have him."
Martin, from Springburn, admits to getting a bit worked up before the wedding, but admits afterwards, "I had no need to be. It was perfect."
Among their nine guests is the bride's adorable two-year-old nephew, Matheo, who's wearing a tiny kilt for the occasion.
Her brother Severin and sister Marjeta have also flown in from Vienna for the big day.
With their wedding dinner booked nearby and a photo shoot planned in front of the Glasgow of Modern Art, the City Chambers was an ideal venue.
"This was my first choice, I didn't even check anywhere else. I've always admired the building and the location is perfect," added Mateja.
The couple, who live in Riddrie, also plan to have a boat party on the stunning lake Wörthersee in southern Austria next summer to celebrate with the rest of Mateja's family.
---
Aria cried happy tears when she first held her brother. He was a nice surprise
Wiliam Christie
Wrapped up warm in his pram, new-born Corey Christie has been brought in by proud parents Nicola, 29, and William, 33.
Corey was born on November 3 at Queen Elizabeth University Hospital in Glasgow.
All births in Scotland must be registered within 21 days.
Corey's parents, from Govanhill, have been together 13 years and also have a daughter, Aria, whose birth was registered here nine years ago.
"She cried happy tears when she first held Corey," says proud dad William.
"Corey was a nice surprise, especially now we have one of each.
"I've been told that's called a "gentleman's family" so now I just need to figure out how to be a gentleman!"
---
Glasgow Registry Office in numbers…
Marriage ceremonies: 4 per day, 1,150 per year
Marriages registered: 2,500 per year
Births: 30 per day, 7,000 per year
Deaths: 25 per day, 6,000 per year
New British citizens: 20 citizens per week 1,000 per year
---
It feels good to register him and he's a proper wee person now. It's a happy day for us
Mikey Callaghan
Three-week-old Mikey Callaghan was born 18 days before his due date.
It took an exhausting 48 hours for mum Kerrie-Ann to bring him into the world.
He was delivered by C-section at Princess Royal Maternity on 5 November at 4.20am.
Hugging her little boy, the 34-year-old from Sandyhills in Glasgow, says: "He decided he wouldn't come out because he was too cosy but he's completely healthy.
"It feels good to register the birth so he's a proper wee person now. It's nice to get the birth certificate."
Kerrie-Ann and her husband Michael also have a five-year-old son, Luca, who picked his little brother's name.
It's a happy day for the couple, but their first visit to the registry office was very different.
In 2011, they faced the heartbreak of registering their first child Sophie as stillborn.
One year later, they returned with Luca.
"I had two miscarriages after Luca, so we stopped trying," adds Kerrie-Ann.
"We were happy enough but then I fell pregnant again out of the blue.
"I was so worried during the birth but just to have Corey here… it's wonderful."
At just three weeks old Corey has also been signed up for a library card thanks a new initiative with the Mitchell Library.
Dad Michael says: "I would never have thought to register a baby with the library. It's a good idea for when they start nursery."
---
I was the only one not British. It was important to me so now it's official
Margarita Kapsazova
At 10am, registrar Fiona leads the first of the day's two citizenship ceremonies.
In the small but grand Burgh Court Hall, 18 people are about to take the final step to become British Citizens.
Among them is Margarita Kapsazova, who's originally from the small town of Kardhzali in southern Bulgaria.
The mum of two works as a dentist in Glasgow and met her fiancé, Englishman Alan Jonson, in the city five years ago.
"I'm very thrilled and proud to be able to call myself a British citizen. Glasgow has been my home since I came here in 2009 from Bulgaria," she says.
Her youngest, Charlotte, is with them today, back in Glasgow City Chambers less than fourth months after her birth was registered.
"My two children were born here and my husband is British," adds Margarita.
"I was the only one left so getting this was very important for me. Now it's official!"
---
It means a lot. I love it here and was quite moved during the ceremony
Laura Polverari
After 18 years living in Glasgow, Laura Polverari was ecstatic to officially become a British national.
"It means a lot. I was quite moved during the ceremony," says the 35-year-old from Faro, Italy.
Laura came to Glasgow for a job with Strathclyde University's European Policies Research Centre when she was 27.
"I only intended to stay one year but I loved Glasgow so much I never left and I'm still in the same job," she explains.
But it was last year's referendum that inspired the Senior Research Fellow to pursue her citizenship.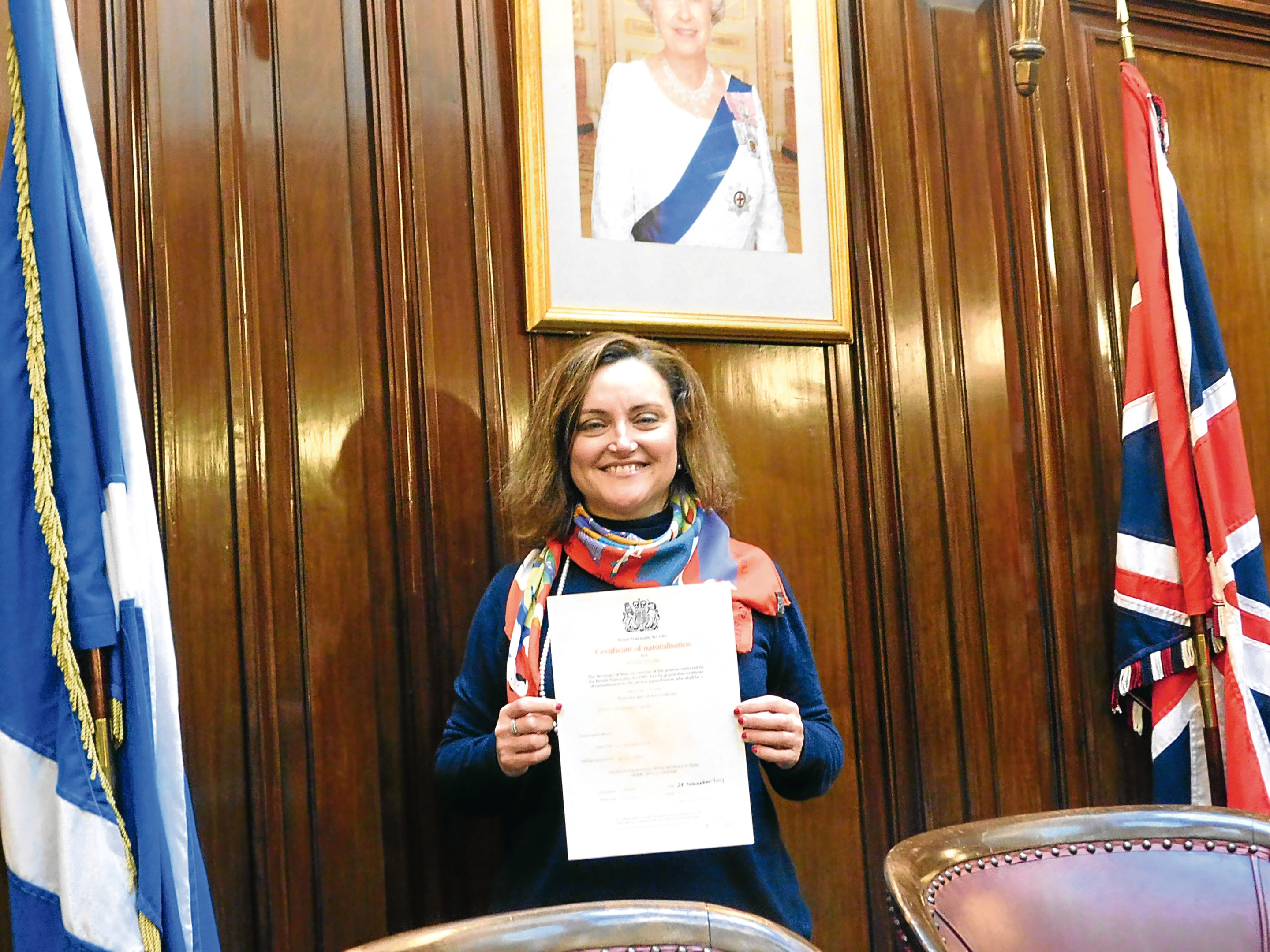 "After Brexit, I thought there's no way I can delay this," she says.
"As a European national I want to be certain I have a future in this country. I'm glad to vote in future elections."
Laura adds, "I do feel like a Glaswegian. In some ways, my mentality and culture are more Scottish than Italian.
"This feels like an official stamp on something that is already part of me."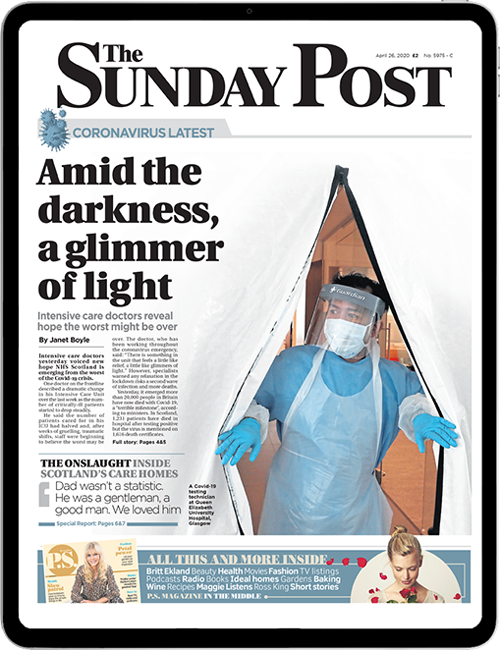 Enjoy the convenience of having The Sunday Post delivered as a digital ePaper straight to your smartphone, tablet or computer.
Subscribe for only £5.49 a month and enjoy all the benefits of the printed paper as a digital replica.
Subscribe