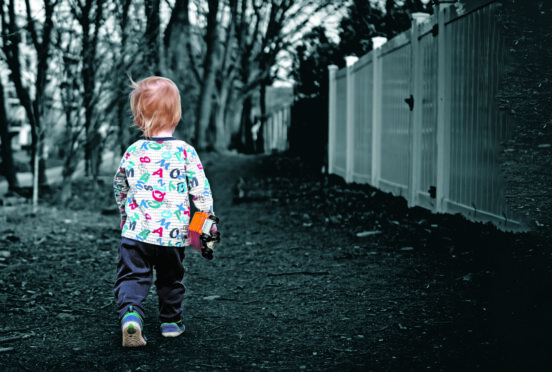 Families with babies and young children are facing the worst financial problems as a result of the cost-of-living crisis, a new study has found.
The Joseph Rowntree Foundation found three in four Scottish families with children under two years old have been forced to cut back on essentials – a higher proportion than families with older children.
The survey, of 4,200 adults, showed children were being directly affected by the cost-of-living crisis, with one in five of those families having cut back on items for their offspring.
One in 10 of these youngest families is using food banks, and one in five reported feeling financially insecure. In addition, one in four was behind with their bills, compared with one in five who had older children.
The figures come as food prices continue to soar at the fastest rate in nearly 45 years, with staples such as sugar, milk and pasta rising sharply. While overall UK inflation is now falling, grocery prices rose by 19.1% in the year to April.

Campaigners are also concerned about rising baby formula milk prices, which have rocketed by an average 24% in the past two years. The cost of disposable nappies has also soared, with prices for one leading brand rising by 60% in just three months last year.
Chris Birt, the Joseph Rowntree Foundation's associate director for Scotland, said: "It's heartbreaking to see that families with babies and young children are struggling to make ends meet, with nearly eight in 10 going without essentials such as food, clothes or fuel, and nearly one in 10 having to access a food bank.
"The Scottish Government has talked for some time about making Scotland the best place in the world to grow up, yet we have families with babies struggling to even afford the basic necessities like nappies and baby formula. This is an outrageous and mind-boggling situation in a country like ours.
"Clearly inflation is not helping but, even before the current cost-of-living crisis, having a baby in a household greatly increased the risk of that household being in poverty. It's no wonder our birth rate is falling as some are so worried about it.
"In spite of the Scottish Child Payment, families are still going without. In short, the basic level of social security is not based on what things cost, and maternity and paternity support are woefully inadequate. The UK Government has responsibility for the Universal Credit system, and levels of statutory support for those with babies, and needs to make sure that, at a minimum, everyone is able to afford the essentials and that Universal Credit is always enough to meet the costs of basic household items.
"The Scottish Government needs to show real commitment to its minimum income guarantee promise and work with the third and public sectors to ensure families with young children are not left in such a precarious position."

John Dickie, director of the Child Poverty Action Group in Scotland, called on First Minister Humza Yousaf to increase payments to families.
He said: "It's utterly unacceptable that our inadequate social security system and low wages are leaving families without enough money to buy even the most essential items.
"We need to see the UK Government act as a matter of utmost urgency and restore the value of family benefits for families in and out of work.
"Here in Scotland, the new £25-a-week Scottish Child Payment is providing much-needed support, but it is losing its value by the day. It is vital that Scottish ministers act to increase it at least in line with inflation, and then deliver on the First Minister's commitment to use his first Budget to increase it to £30."
He added: "No family should have to rely on charity handouts to meet their children's basic needs."
Leading paediatrician Dr Ruth Bland warned that poor nutrition has devastating lifelong effects.
She said: "The first 1,000 days of a child's life, from conception to their second birthday, are the most important in terms of development, neurodevelopment, the immune system and long-term health, so it is deeply concerning that mothers and their babies are being affected by spiralling food costs and poverty. The effect of watering down formula to make it last longer will very quickly have a negative impact on a baby's health.
"I have families coming to our clinics now who are extremely worried about the current situation. Food has become so expensive, families resort to buying less healthy foods that may fill up a child, but they are not delivering the correct nutrition or vital things like iron or all the vitamins they need."
Care staff turn to foodbanks after loss of financial lifeline
Parents are struggling to cope with the soaring cost of nappies and formula
Experts are warning of lifelong health problems for vulnerable babies as parents struggle to afford food and nappies.
With baby formula costing anything between £10-£17 for 800g, campaigners are calling on food banks to ditch Unicef guidance over giving away baby formula as the cost-of-living crisis continues.
Backing the call, MSP Monica Lennon is also urging government ministers to support her campaign for free nappies as the price of disposables soar to between 16p and 44p each.
Reproductive biologist Dr Erin Williams, who founded campaign charity Feed UK, said: "Many food banks don't supply baby formula because they wrongly believe it illegal to do so. That is not the case.
"There is guidance from Unicef stating it doesn't advise food banks to supply formula milk. However, it is not illegal to supply families who need it.
"None of us wants to see families in Scotland having to rely on food banks but, while the current financial situation remains the way it is, guidance needs to be much clearer so people understand there is no legal reason why they cannot supply baby formula."
Unicef says it created the guidance over concern that food banks may not give out the correct formula, which depends on a baby's age and development.
But spiralling costs means baby formula is among the items most commonly stolen by desperate shoplifters, with many supermarkets now locking up the tubs or tagging them on the shelves.
New data from First Steps Nutrition shows average prices of baby formula have risen 24% over the past two years. The cheapest brand of formula milk has risen by 45% in the same time period. Other brands have risen between 17% and 31% over two years.
Feed UK wants to see free formula provided at easy access points such as chemist shops, and says the Unicef guidance has had a "detrimental impact at multiple levels".
Williams warns that not supplying families in need and leaving babies hungry is of far graver concern. Research by Feed UK found desperate mums left in tears because they could not access baby formula due to Unicef guidelines.
One food bank manager described it as "inhumane, cruel and incomprehensible". Another said: "Mothers are not eating so they can pay for baby formula, which is so expensive. Companies should be ashamed."
Williams said: "There are far more concerning long-term health worries if babies don't get the formula they need.
"If a baby gets watered-down formula or a mother is resorting to using cow's milk, this can cause health and development problems that have lifelong consequences."
Polly Jones, Head of Scotland at the Trussell Trust, said: "Food banks do everything in their power to help the person in front of them. We look to Unicef to guide us on protocol surrounding infant formula as its guidance is followed by health experts in many NHS settings, and this is not our area of expertise.
"Food banks in our network are all independent local charities. Many food banks may operate slightly differently depending on their local context and, as such, they may choose to adapt any guidance from us as needed. Some will have formula on a 'help yourself table' for parents to take and others may provide supermarket vouchers or purchase the formula on behalf of the person coming to the food bank.
"Food banks rely on donations from the general public and cannot, therefore, guarantee that the right formula would be available at the right time. Due to this, we encourage referrals to Best Start to help parents access the correct infant formula alongside signposting to other local organisations who can ensure urgent support is given.
"We do this as this is the safest way, recommended by experts. We share best practice with our network but we know that, on the ground, our food banks will daily face a reality of increased urgency and will respond in the best way they can to support immediate needs."
Describing young families as the "hidden victims of poverty", MSP Monica Lennon wants the Scottish Government to invest in a Nappy Poverty scheme similar to her Period Poverty campaign, which led to free products being made available across the country.
The Scottish Labour politician said: "The cost of disposable nappies is huge when you consider how often a baby needs changed.
"Young parents, babies and toddlers are the hidden victims of the poverty crisis. I've heard disturbing stories of mums not eating so they can buy formula and nappies.
"Groups that supply nappies to families in need are telling me mums can't change their babies as often as they want to because the cost is unaffordable. That, again, leads to health problems for babies and toddlers.
"Mothers are not out socialising with their babies or taking them swimming because they can't afford enough nappies to keep their infants changed. Swimming nappies are even more expensive. We now have a generation not getting the opportunity to learn to swim and enjoy the water."
Expert calls for air quality monitors outside every primary school to protect children from emissions
'We can see how hard things are'
Five years ago, Toyin Ware, 39, from Edinburgh, launched NappiRunz, a charity that supplies thousands of nappies every week for families in need.
The mum of two, who is also an IT administrator, said: "We started as a bunch of mums who wanted to help. But the scheme has grown and, in the past two years, we have been run off our feet trying to keep up with demand.
"We can see just how hard things have got for families and things are getting worse, not better.
"Many of the families needing our help are working, but just not getting paid enough to keep up with the cost-of-living crisis.
"We supply families across the Lothians and Fife, collecting donations and handing them out to health visitors, charities and food banks.
"We can see from the number of calls we receive that many families are living in crisis, having to make choices about how to eat and pay their living costs.
"The price of nappies has skyrocketed, especially larger nappies for disabled children.
"I fear many mums and children are becoming socially isolated because they cannot afford all the changes their baby needs, so they are rationing nappies. It's unacceptable."
Comment: A matter of survival for people hit hard by crisis
By Nick Hobbs, Acting Children and Young People's Commissioner for Scotland
Poverty and food insecurity remains a major public health concern in Scotland, as well as the most significant children's rights issue in the country.
More than a decade of austerity, followed by the pandemic and the cost-of-living crisis, has pushed more families into poverty and more families who were experiencing poverty into destitution.
This is having a devastating impact on all aspects of young children's lives, and has serious long-term effects, including reduced life expectancy and poorer health and educational outcomes.
This has become a matter of survival.
We have heard of desperate parents watering down formula to try to eke it out for their babies.
This risks malnutrition and serious illness; formula must be available to those who need it.
We know that mothers who are experiencing poverty find it hard to access formula milk.
We have been told that the lack of consistent and detailed guidance for healthcare professionals on the provision of infant formula is creating problems for food insecure mothers and babies, creating additional pressures for primary care. In addition, families often can't access formula at food banks.
Guidance on supporting families in poverty is unclear, leading to inconsistent provision of formula.
But with no clear routes for parents to access formula through local authorities or health boards, babies' rights are not being upheld.
And babies' rights do matter. The United Nations Committee on the Rights of the Child has repeatedly said that, despite early childhood being a critical period for realising children's rights, very young children don't receive sufficient recognition as rights-holders.
But young children experience the most rapid period of growth and change during the human life span, in terms of their maturing bodies and nervous systems, increasing mobility, communication skills and intellectual capacities, and rapid shifts in their interests and abilities.
The Scottish Government must ensure that the rights to life, health and development of children are protected as a matter of urgency. It should publish and update guidance on the safe distribution of formula, and make sure vulnerable families – such as homeless and asylum-seeking mothers – can safely access formula.
The Scottish Government should collect, assess and evaluate data on arrangements between local authorities and health professionals to ensure that all mothers and babies who are experiencing food insecurity are correctly identified and provided with emergency support.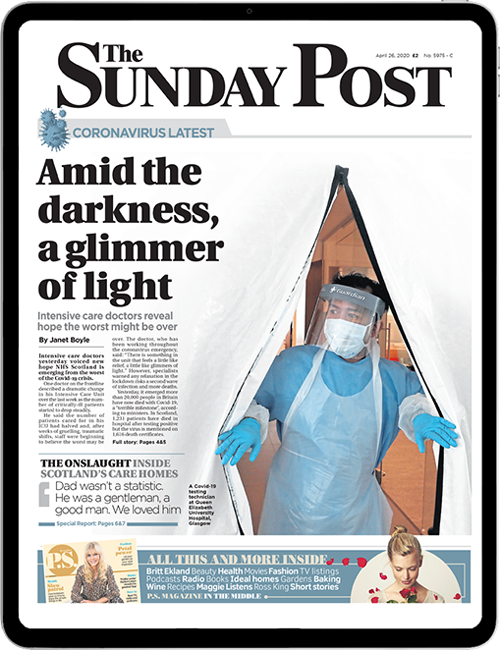 Enjoy the convenience of having The Sunday Post delivered as a digital ePaper straight to your smartphone, tablet or computer.
Subscribe for only £5.49 a month and enjoy all the benefits of the printed paper as a digital replica.
Subscribe