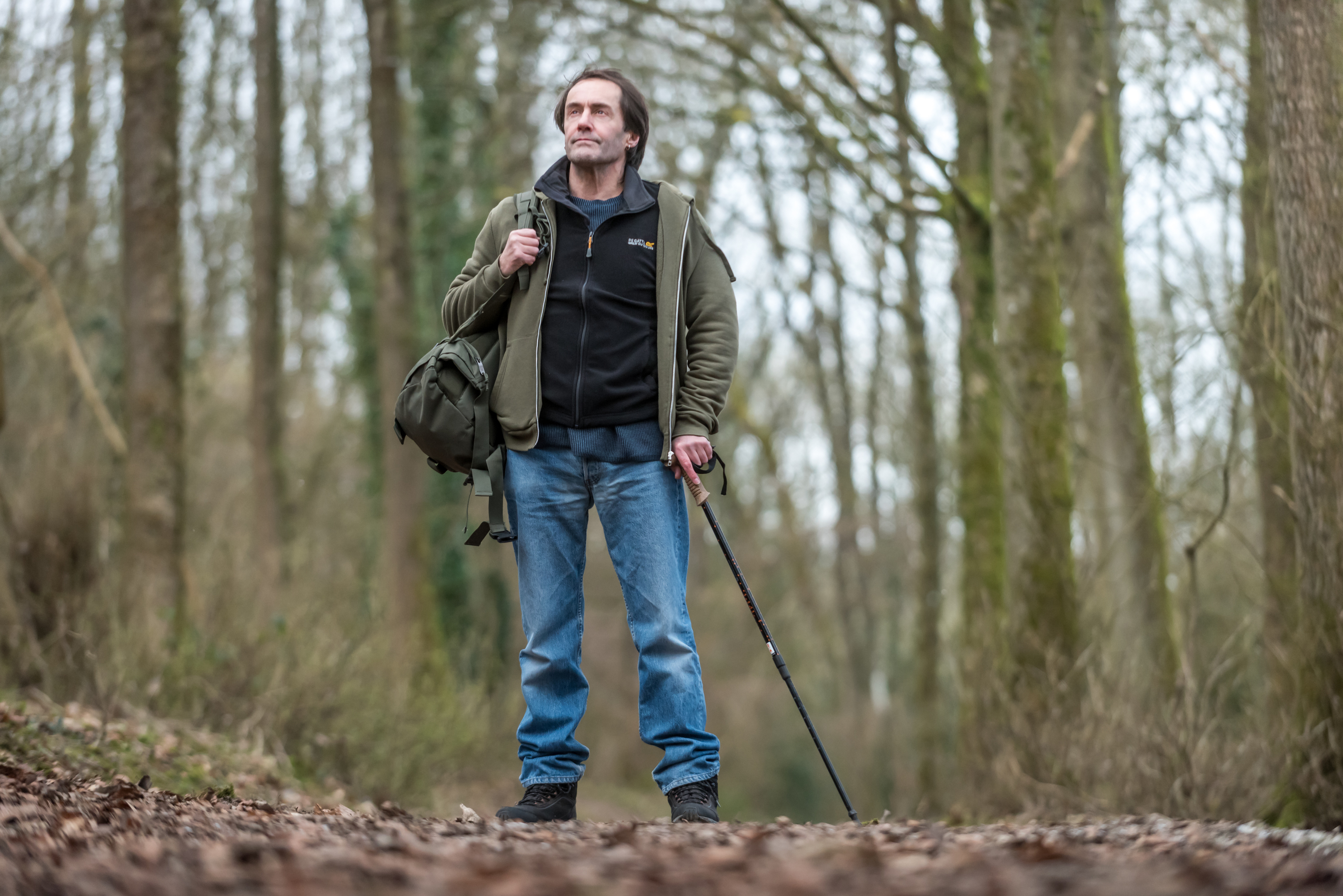 AS a reporter for the BBC, Neil Ansell travelled the world, visiting 50 countries in five years.
But he's convinced the most beautiful place of all is the Scottish Highlands.
His new book, The Last Wilderness, celebrates the splendid isolation of one unique part of the west coast.
And the wildlife wonders that nature lover Neil, 59, encountered during five magical walks had ever more special significance.
Neil is losing his hearing and he was savouring hearing birdsong and animal calls for what might be the last time.
Neil has written a couple of other nature books but they told of things he'd witnessed some time ago. This time he wanted an immediate memoir of what he'd just seen.
"Previously I'd go for months on end, hitchhiking and picking up work where I could," said Neil. "That was when I was younger but now I have two children I'm responsible for and I can't just disappear like that.
"So what I set out to do was a series of short trips, repeating visits to the same area over the course of a year."
Neil picked the Rough Bounds, the area bounded by Loch Hourn, Loch Shiel and Loch Moidart, which he'd first visited on his very first time in Scotland, a hitchhiking trip with a girlfriend when he was 20.
"I remember feeling at the time that it was the wildest landscape I'd ever seen and for this book I was keeping a promise to myself to return.
"Those peninsulas have always called me back. And I felt that Knoydart in particular, accessed just by boat or a long walk over mountains, was so isolated that it may still be more natural.
"It has been called Scotland's last great wilderness. When you have the likes of Loch Morar, the deepest freshwater loch in Britain, you feel that it's special."
Neil frequently found himself often in splendid isolation or coming across only Scots exploring their native land.
When he stayed in bothies, he met one fellow traveller who told how he had returned to that same spot annually for 15 years.
For the rest of the time he just took a tiny bivouac tent and pitched it wherever he found himself. On one occasion he found himself on a lonely beach, only to be joined for the night by a sea kayaker.
Sometimes the canvas was for shelter for the elements. Mostly, he admits, it was for blessed relief from the midges.
The beastie encounters, though, didn't deter him and the varying panorama was more than ample compensation. "What's happening in the natural world is constantly changing," says Neil.
"There are all these markers. You have the birdsong in spring, then their nesting later in spring, there's the deer rutting in autumn and winter visiting birds.
"And of course you have flowers blossoming and then heather blooming, so it never looks or feels just the same."
Throughout his odysseys, Neil savoured encounters with countless creatures. He saw a lot of otters, seals, deer, golden eagles and white-tailed sea eagles.
One memory stood out above all.
"I always thought that if I saw whales in British waters it would be from a boat.
"But I was on a shore when I saw a pod of about 15 pilot whales hunting. They were circling a shoal of probably herring or mackerel for over an hour.
"They were joined by dolphins and it was so spectacular. It was so unexpected, but fabulous to see." Having the tranquillity to witness the wildlife meant he had the opportunity to hear it too, something he made the most of.
Serious illnesses as a child left him completely deaf in one ear and hard of hearing in the other.
He admits he's always muddled along, able to pick up one-to-one conversations in a quiet environment but struggling in noisier ones.
"I actually found on these journeys that I'm getting an age-related hearing loss, where you lose your high frequency sounds entirely. As I went along I was coming across birds singing and realising that I could no longer hear some of them. So, at the same time as I was adding to what I saw, I was losing things.
"I was seeing birds and having to accept I would probably never hear them again.
"Because I was starting from such a low base, the new loss of my hearing felt like it was adding insult to literal injury."
Neil faced a more immediate and concerning health issue when he was diagnosed with a heart condition over the course of his year of Highland treks. Now happily controlled by medication, he suffered an attack which he says he just had to wait out in the fervent hope that it would pass as he was simply too far from help.
Although some may believe his enterprise was a lonely undertaking, Neil says being on his own was critical.
"After a while you forget yourself and you are only aware of the natural world around you," he insists. "Being alone focuses your attention." Neil was happy to see that the isolation of the area had kept it relatively unchanged and unspoiled in a world where man's influence is often criticised.
"I think it has held on better than other parts of these islands," adds Neil. "It comes across as more wild and more natural than so many places.
"But like many beautiful places in the world it is vulnerable. We need to learn to appreciate and preserve what we still have."
The Last Wilderness by Neil Ansell, Tinder Press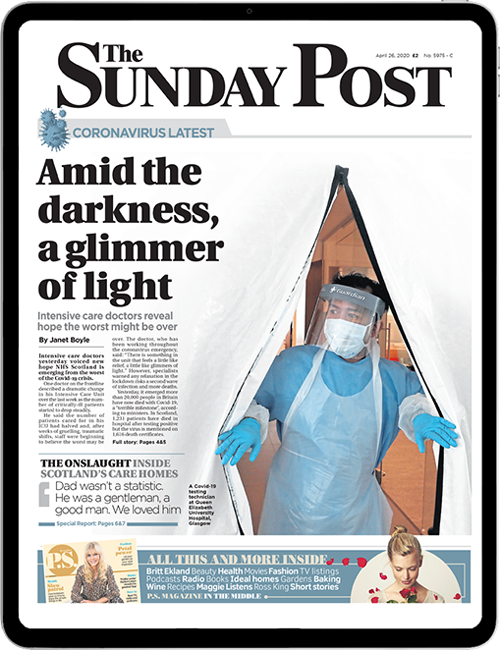 Enjoy the convenience of having The Sunday Post delivered as a digital ePaper straight to your smartphone, tablet or computer.
Subscribe for only £5.49 a month and enjoy all the benefits of the printed paper as a digital replica.
Subscribe