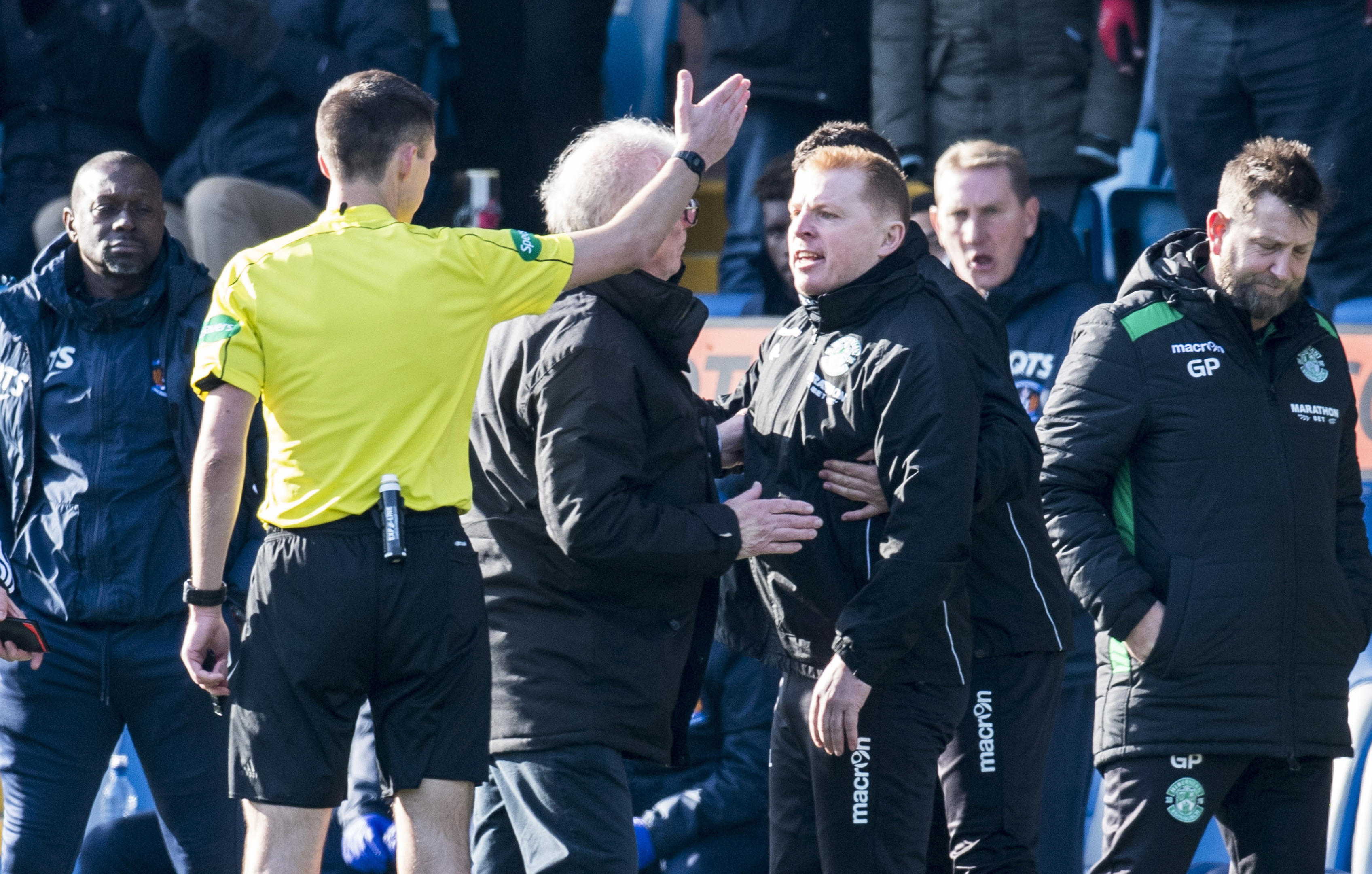 THERE'S nothing more frustrating than referees getting the big decisions wrong.
Neil Lennon vented his fury at Rugby Park last Saturday, and I have experienced similar emotions.
One mistake made against my team in 1973 still rankles with me even now – 45 years later!
I was only 19, playing for Kilmarnock in a League Cup semi-final against Dundee.
We lost 1-0, but we had an equaliser disallowed which should have stood.
The feeling after the match was terrible. The final would have been my first, and I was gutted as I felt I was missing out because of an official's mistake.
When Dundee followed up by beating Celtic to win the Cup, Gordon Wallace scoring the only goal, I felt even worse.
So I have always had sympathy with managers and players who feel refereeing errors have cost them dear.
It strongly influenced my thinking when I went on to become an administrator.
On both UEFA and FIFA committees, I pushed for the game to make use of video evidence to ensure the correct decisions were made.
That the proposals received no support whatsoever left me as much amazed as I was disappointed.
The arguments against – that human error was part of the sport and to take it away would rob the audience of talking points – held no water for me.
How it could make sense that millions of people watching a match on TV would know that a blunder had been made, while the referee was left in the dark?
Thierry Henry's infamous handball to send France through to the 2010 World Cup – robbing the Republic of Ireland of a place in the process – was the perfect example.
Millions were outraged and the Irish players were cheated out of the chance to take part in an event that would likely have been the pinnacle of their careers.
Henry was the guilty man, but surely it was not fair on the referee, the Swede Martin Hansson, to have had to carry so much responsibility for failing to spot what was a blatant example of cheating.
Bringing in VAR (Video assistant referee) takes away that pressure.
It's not a perfect system. Indeed, Mauricio Pochettino described it as "embarrassing" after several lengthy delays during Tottenham's midweek FA Cup replay against Rochdale.
But it is better and improvement is what we have to strive for.
Jose Mourinho's claim it should be perfect now is unrealistic.
Right now in Scottish football, we don't have VAR.
Having watched the Hibs match against Kilmarnock last week, I can see why Neil Lennon was so upset. But he definitely went way over the top with his criticism of the officials.
Watching the game live, I thought it was a penalty when Ryan Porteous blocked the shot.
It was only when I saw what happened from a behind-the-goal camera angle that I knew differently.
So a mistake was made, one which, as Lennon argued, could prove costly to Hibernian in the long run in terms of league position.
That is all it was, though, a mistake and one Clancy would absolutely have wanted to avoid making.
Speak to any referee, and you will be left in no doubt how much their personal performance in matches means to them.
These are guys who are as driven to succeed as the players they are officiating or their managers.
They are ambitious and want to be known and respected as top referees and, as such, get to take charge of the most prestigious games all the way to the World Cup Finals.
So when I hear a manager going off on a rant, I always remember a plan I suggested to Hugh Dallas when I was SFA chief executive and he was in charge of the referees.
I wanted to do a spoof video for the coaches for their beginning-of-the-season presentation.
In it, referees would talk through their decisions but throw in comments about the tactics of the men in charge of the teams.
Stuff along the lines of: "The midfielder was taken down for a penalty, which was a surprise because he seemed to have been told not to cross the half-way line."
How would they like it, we wondered? Not much, not very much at all!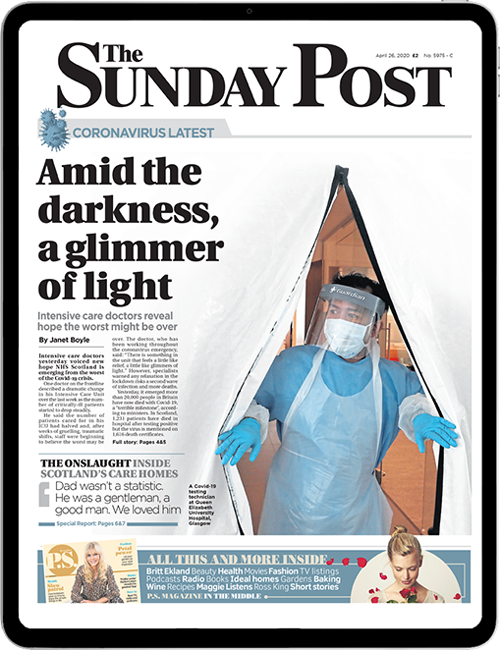 Enjoy the convenience of having The Sunday Post delivered as a digital ePaper straight to your smartphone, tablet or computer.
Subscribe for only £5.49 a month and enjoy all the benefits of the printed paper as a digital replica.
Subscribe