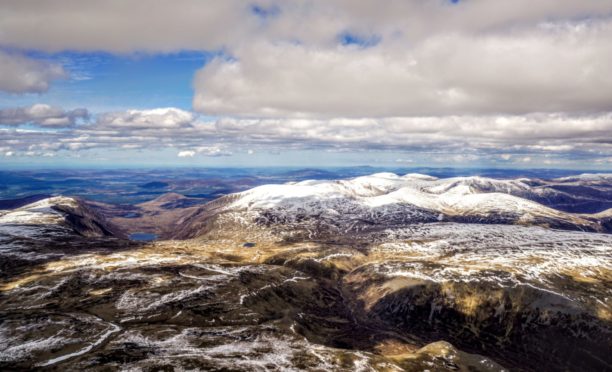 It's nature writing, but not as we know it. Observations on our natural world magpied from every source imaginable, from the pages of beloved best-sellers and household planners to gardening diaries and snippets of social media – and every word written by women.
Spanning 700 years, Katharine Norbury's anthology for the first time gathers more than 100 female voices including some of Scotland's finest writers like Nan Shepherd, the acclaimed chronicler of the Cairngorms, who died in 1981, poet Kathleen Jamie, and Norbury's own "dear friend and cancer buddy", the late journalist Deborah Orr, whose memoir, Motherwell, was published posthumously last year.
Women On Nature is a boundary breaker. It seeks to bring down barriers on gender, geopolitics, genre, or those between humans and nature and within nature itself – the wild versus the cultivated and domesticated.
And it stands as a memorial, a tribute to Norbury's late mother, Jean Nobury, 92, lost to the coronavirus pandemic, and to her "adored niece" and walking partner, actor Anna Norbury, 26, who died in September after blazing a trail for women with disabilities in the TV soap Brookside and to whom the book is dedicated. And also a salute to the fierce and brilliant Orr, a journalist whose death in 2019 at 57 in prompted an outpouring of tributes from readers and colleagues.
Then I gulped the frosty air – and I could not contain myself, I jumped up and down, I laughed and shouted. There was the whole plateau, glittering white, within reach of my fingers, an immaculate vision, sun-struck, lifting against a sky of dazzling blue. I drank and drank. I have not yet done drinking that draught

– Nan Shepherd on the Cairngorms
Norbury said: "Deborah and I became friends when we were both undergoing chemotherapy for breast cancer and Deborah was an ardent early supporter of Women On Nature. A chapter from Motherwell is included in the anthology. Deborah writes about the wonder of the "faraway nearby" as Rebecca Solnit might put it, and the proximity of the natural world on her doorstep in Motherwell." This consideration of the "faraway nearby" is something women, she says, "spend a lot of our time doing."
One entry includes social media posts on nature observed on the school run. She said: "We haven't realised that we have created a body of work between ourselves which is extraordinarily diverse in form and structure and type, and isn't necessarily related to bird-watching, or conservation, or writing about climate activism or essays on topography. We have our own ways into the subject matter and the material and it is nonetheless valuable for that."
The writer – whose 20-year TV career as an assistant film editor and script editor saw her working with Alan Bleasdale and Harold Pinter – said: "I was aware of nature writing being perceived as a white male privileged area of work and that a lot of the books took the form of essays, or a near relative of travel-writing. I thought, what happens if I go back as far as I possibly can to find a woman who is writing in English about the natural world?"
The oldest entry in the anthology is by Julian of Norwich, a 14th Century religious recluse who is thought to have written the first book by a woman. Said Norbury: "She had an interesting creation-centred vision of the world. She refers to God as both 'he and she', so we are already breaking those gender boundaries."
Norbury's first book, Fish Ladder: A Journey Upstream, is part memoir, part nature journal in which she retraces Highland River author Neil Gunn's journey along Dunbeath Water while coming to terms with her own abandonment at birth, subsequent adoption by a loving family, and mastectomies as a result of cancer. Alphabetically indexed, the book throws up "chance and extraordinary juxtapositions." Work by the Duchess of Wellington, Dorothy Wellesley sits alongside that of the African American slave poet Phillis Wheatley who came to Britain in 1797. Of her Scottish entries, she said: "Kathleen Jamie is important. Her poem Migratory III lifts the boundaries between us and the natural world. It does away with anthropocentrism – the us and them idea, people and not people; we are all just inhabitants of the planet. In terms of my philosophy in bringing the book together, she captures that perfectly."
---
Nan Shepherd
Now remembered on Scotland's £5 notes, Nan Shepherd's book about the Cairngorms has been hailed as a timeless classic of nature writing.
This extract is from The Living Mountain, finally published in 1977.
So I have found out what I set out to find. I set out on my journey in pure love. It began in childhood, when the stormy violet of a gully on the back of Sgoran Dubh, at which I used to gaze from a shoulder of the Monadhliaths, haunted my dreams. That gully, with its floating, its almost tangible ultramarine, thirled me for life to the mountain. Climbing Cairngorms was then for me a legendary task, which heroes, not men, accomplished. Certainly not children.
It was still legendary on the October day, blue, cold and brilliant after heavy snow, when I climbed Creag Dhubh above Loch an Eilein, alone and expectant. I climbed like a child stealing apples, with a fearful look behind. The Cairngorms were forbidden country – this was the nearest I had come to them; I was delectably excited. But how near to them I was coming I could not guess, as I toiled up the last slope and came out above Glen Einich.
Then I gulped the frosty air – and I could not contain myself, I jumped up and down, I laughed and shouted. There was the whole plateau, glittering white, within reach of my fingers, an immaculate vision, sun-struck, lifting against a sky of dazzling blue. I drank and drank. I have not yet done drinking that draught. From that hour I belonged to the Cairngorms, though – for several reasons – it was a number of years before I climbed them.
---
Deborah Orr
Journalist Deborah Orr's death in 2019 prompted tributes from fans of her writing and former colleagues saluting an acclaimed, fearless career.
This extract is from Motherwell, published in 2000.
In 1966, when I was almost four years old, my parents were dragged into a vast social experiment, and we moved into a high-rise housing scheme, Muirhouse, on the edge of the erstwhile steel town, Motherwell, in Lanarkshire. Remedial interventions to salvage the place have been poked in its direction ever since. The usual fixes, like cladding, and less cosmetic ones, like sports fields, much needed and much used. However, the marshland that was drained to make those sports fields would be protected now as a valuable natural habitat, I think. I hope.
The marshland, for a time, was my kingdom. I had many of those during my childhood. Whatever its shortcomings, the truly wonderful thing about Muirhouse was that it was on the edge of lush, rich and varied countryside. I gathered my territories slowly, moving further away from our flat as I got to know this copse, that stream, a hedgerow, a field, a river, a wood. The marsh was an early passion, because it was right by the scheme, only about 80 yards from our building. I was probably about eight or nine when I got serious about it, went truly marsh-crazy.
I spent hours on those few acres, fascinated by something I understood as a world apart, but didn't know then was an ecosystem: Caddis grubs, who made little tubular homes for themselves, from their own silk and the water's detritus; water boatmen, the long-legged insects that skittered across the surface of the water like a six-armed man rowing a scull; dragonflies and damselflies; diving beetles and whirligig beetles; frogs and newts, sometimes even a great crested. I got all the names from my Ladybird book, Pond Life. Those illustrations are printed on my mind.
There were always lots of meadow brown butterflies – masses of them. Bulrushes grew in the marsh, and great reedmace – which people generally call bulrushes by mistake. Once I took some reedmace home for my mother Win to put in a vase, instead of the artificial ones I didn't like, because they were hard, not soft, plastic covered in nylon flock, in garish reds, oranges and blues. But the rushes made a mess. The big, brown velvety sausages of flower were teeming with meadow brown caterpillars, which wriggled about, spilling seeds (200,000 seeds can be produced from a single inflorescence). Today, I have Win's green and brown vase that the reedmace stood in. It's fashionable again, that vase – as all those vintage German ceramics from the 1970s are. The marsh, in time, became a stopping-off place, where I would check that all was still as it should be before I entered the wood…
---
Kathleen Jamie
Poet and essayist Kathleen Jamie's writing is rooted in Scotland's landscape and culture.
This piece is called Migratory III, from 2015
Those swans out there at the centre of the loch
a dozen or thirteen
moored close together, none adrift –
they've only just arrived
an arrow-true, close-flocked, ocean-crossing skein,
and bone-weary, sleep now
heads under wings,
so darkness can restore them,
though darkness is what they've just flown.
None today is the Watcher, none the Vigilant One,
scanning the rushes of the shore
for a few notes of movement,
a fox, say, or a lad they recall
thousands of years ago
skulking in a skin boat with his broken flute
and pockets filled with sling-stones.
---
Women On Nature: 100+ Voices On Place, Landscape And The Natural World by Katharine Norbury, published by Unbound.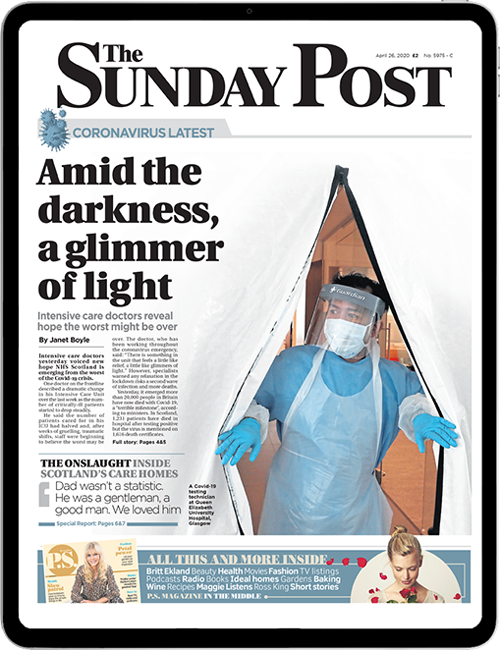 Enjoy the convenience of having The Sunday Post delivered as a digital ePaper straight to your smartphone, tablet or computer.
Subscribe for only £5.49 a month and enjoy all the benefits of the printed paper as a digital replica.
Subscribe