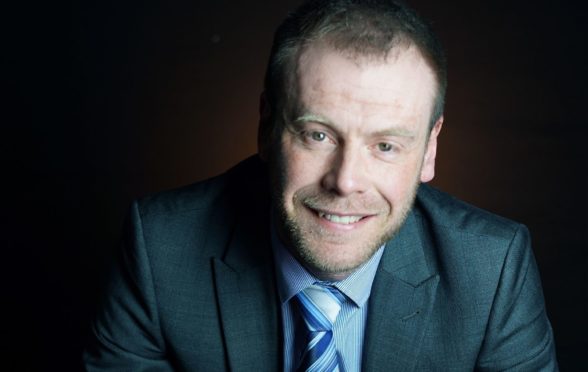 The inspiration for each of Neil Broadfoot's Connor Fraser thrillers came like bolts of lightning.
The Eskbank-born author admits he never plots and he never plans. Once an idea strikes, the story grows organically.
With the third in the Connor Fraser series out now in paperback (his sixth novel overall) dad-of-two Broadfoot, 45, reveals the Stirling-set series was born out of a Bloody Scotland International Crime Writing festival football match.
The former newspaper journalist recalls: "There was the thump of a football – I'm pretty sure it was Chris Brookmyre who kicked it – then a scream. It was in Stirling, near an old bowling green.
"I thought this would be a great place to dump a body, better still a decapitated body. So I went for a walk around Stirling and realised nobody had set a crime series there."
Cue hero Connor Fraser a close protection expert and ex-Police Service of Northern Ireland officer. "I needed somebody who is physically capable, knows what he is doing and who could step between Northern Ireland and Scotland. Connor was born from that."
Broadfoot, who spent time in Belfast with a previous job, explains: "Conor is from Stirling originally. But I didn't want to write just a police procedural. As a close protection agent, he knows police procedure and knows when he can ignore it. He can do things the police can't, which gives me greater freedom with the character."
Of the first in the series, No Man's Land, he says: "All I had to go with was the image of a decapitated head on a spike swinging in the wind in Stirling with a copper standing there not wanting to look at it.
"I get an idea or a line in my head and have to go with it."
In his latest offering – The Point of No Return – Colin Sanderson, imprisoned for the murder of two students, is released after his conviction is found to be unsafe. He refuses police protection when faced with death threats, so Connor reluctantly takes the job on behalf of the PR firm that plans to sell Sanderson's story.
Then a body turns up, mutilated in the same way as the ill-fated Stirling University students, and suspicion falls on Sanderson again. But how can he be the killer when Connor's own security detail gives him an alibi?
The plot is a stroke of creative genius. But he admits: "I never plot and I never plan. With The Point of No Return the words 'Free is a four-letter word' popped into my head. I have no idea where they came from. They are the opening line of the book. I followed where that took me and, 100,000 words later, the novel was written."
Broadfoot was encouraged to write by his late grandmother Edna Wright, and dedicated his first book, Falling Fast – part of the Edinburgh-set McGregor and Drummond series – to her. It was blessed with a shortlisting for the Dundee International Book Prize. No Man's Land was longlisted for the 2019 McIlvanney Award. Clearly, his unorthodox methods are paying off. He is now working on another novel No Quarter Given, out in September.
Which does he rate as his best? "My favourite book is the next one," he grins. "Because you learn something more and get better with each one."
---
Neil Broadfoot – The Point Of No Return, Constable, £8.99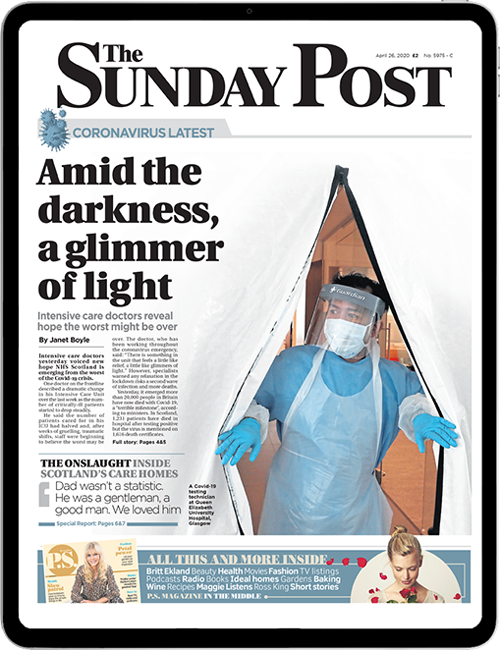 Enjoy the convenience of having The Sunday Post delivered as a digital ePaper straight to your smartphone, tablet or computer.
Subscribe for only £5.49 a month and enjoy all the benefits of the printed paper as a digital replica.
Subscribe