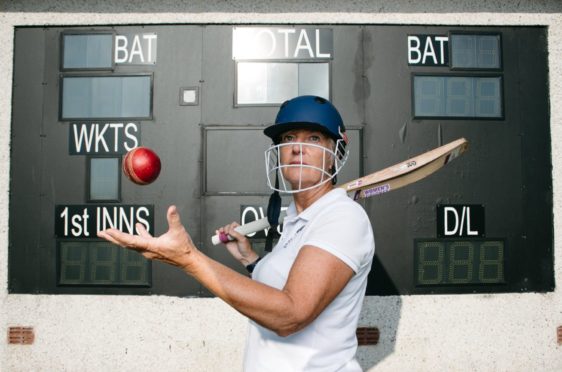 Women are still massively under-represented in senior positions in Scottish sport, research reveals.
A report commissioned by Scottish Women In Sport (SWIS) suggests men are filling 80% of the most senior roles in sports clubs and associations prompting calls for renewed effort to install more women in leadership roles.
The findings suggest that if nothing changes it will be decades before women are fairly represented at senior levels with experts saying the figures must be a clarion call for a transformative cultural change.
The research reveals four out of five chair and chief executive roles are men and, although more women have won senior positions in recent years, experts warn the gender gap must be addressed and a more balanced split needs to be achieved.
Maureen McGonigle, founder and CEO of SWIS, said: "We can see growth and balance in some areas but the overall picture gives concern."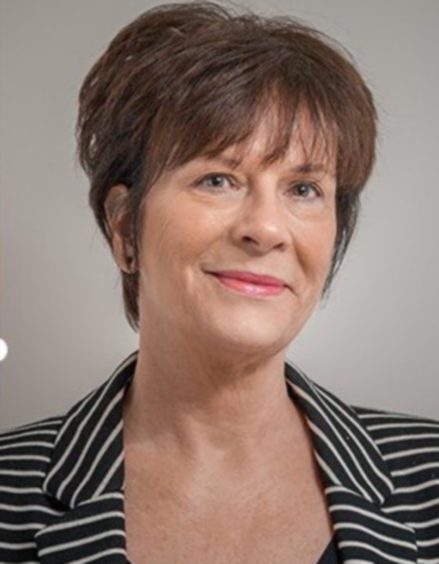 The research will be on the agenda at the SWIS conference at Tynecastle stadium in Edinburgh on Thursday when delegates will ask why, when they make up 51% of the population, there are so few women in leadership roles in sport.
The Observatory for Sport in Scotland (OSS) conducted the research, collecting data showing the number of women on the boards of governing bodies and in chief executive positions and male/female ratios among coaches and officials and, from that, calculated how numbers have changed in Scotland over the last five years.
The analysis
The analysis, conducted by Ryan Brown of the OSS and Dr Paula Murray, sport development lecturer at Abertay University, shows that while more women are in these positions than in 2016, last year 80% of chair and CEO positions were filled by men. In the last five years, the number of female board members has risen from 103 to 138, an increase of 6.2%.
But there were just two fewer men in these roles, indicating boards have simply increased in size to accommodate female members, as opposed to balancing the number of men and women. At the same rate, it will be 24 years before there is a 50-50 gender split.
The number of female CEOs has decreased by 3.6% since 2015, with male counterparts up from 77% to 80.5%. Last year, 81% of chairs were male.
David Ferguson, chief executive of the OSS, said: "The gap was 90% men and 10% women in 2015, so it has improved. In fact, the number of women holding chair roles has almost doubled but when we see the data we realise there is still quite a significant gap."
The figures also show the percentage of female coaches has dropped, from 31% five years ago to 27% and that, while there has been an increase in the number of women achieving lower-level coaching qualifications, they account for just 30% of the total at elite performance level. The number of female officials has also fallen, from 48% of the total four years ago to 25% now.
Ferguson added: "How do we address gender equality and what do we need to do in terms of looking at traditional cultures in sport? Sport in Scotland hasn't changed its culture over the last 100 years and that goes back to a time when women were not so involved in sport.
"It's so important that leadership roles in sport appeal to women and girls – and not just sporty girls. Many women and girls have skills in admin and that could help to govern sport. It's not just about how good a player you are.
"While people might be surprised at some of the data, this will help us to change cultures, environments and processes to enable more women to feel confident about stepping up and using their skills and experience to help sport become more inclusive and successful, for all ages and abilities."
McGonigle agreed: "These baseline figures offer us an opportunity to fully grasp the lack of equality in leadership roles in sport and from that we must gain an understanding on the barriers that are holding back progress and work together to change the overall picture.
"The future of sport in this country requires a diversity of thought to understand the issues that girls and women face if they wish to continue their sporting journey into coaching, officiating and decision-making and leadership roles. It is important we get this balance right, for the health and wellbeing of women and girls in this country. It's not just about women, it's about society."
I gently correct anyone using sexist language and try to educate them

– Sue Strachan, Cricket Scotland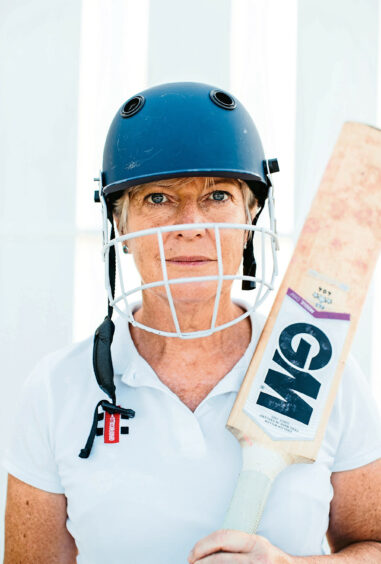 Sue Strachan last year became the first female president of Cricket Scotland in 140 years, quickly implementing a strong focus on diversity and inclusion of women and minority groups.
She said: "I've always found it slightly bizarre that women are considered a special group, considering we make up 50% of the population. Sport has been dominated by men and men have been in positions of influence for a long time, but things are changing and we are getting there.
"When I came on to the board, I was the first woman and to be reaching board level is certainly encouraging. We are progressing as a sport and many sports are but there is a lot of work to be done. It's key to have women in all parts of sport if we want women to be playing sports.
"In cricket, we don't have a lot of female coaches, but we are encouraging them with courses. We have introduced female-only coaching courses, which women say they prefer. And the female-only umpiring course this year attracted massive interest, whereas we only had one or two female umpires before that.
"It's a work in progress. One of the advantages of having more women involved is we understand what it's like to be in an under-represented group – and I have empathy for other under-represented groups and feel that sport should be for all."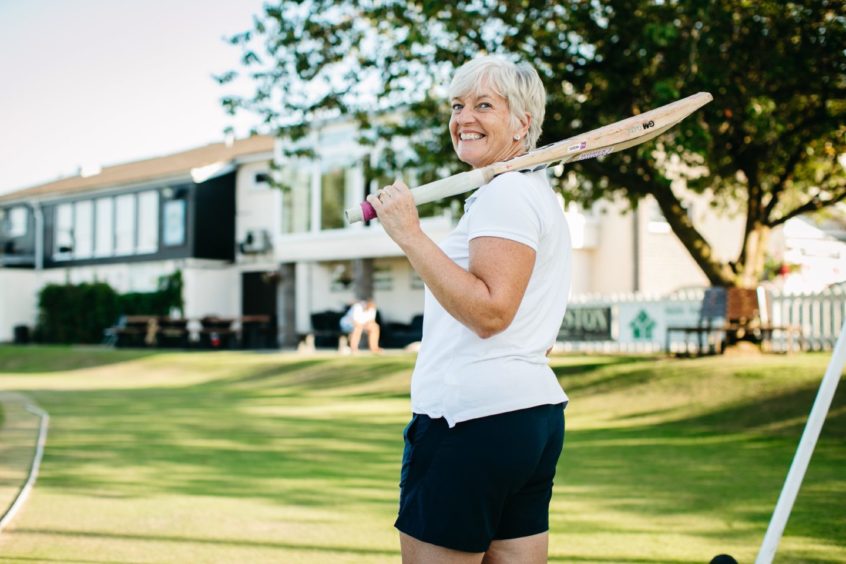 Strachan stressed the importance of girls being inspired by female role models.
"Having a female coach makes young girls and women realise they can do it, too. It's all about inspiring girls to be whatever they want to be," she said. "It's a huge responsibility being the first female in this role because I want to make sure I do it better than anyone else has done it before.
"I feel I have to do it better because I have a responsibility to show, no matter your sex, you can do the job really well.
"In Cricket Scotland, we have other women in senior positions. And we have more and more clubs setting up a 'girls only' focus.
"When I was younger, I would have loved to play cricket but there was no opportunity for girls to do it. I played hockey, squash, netball, badminton, I swam. I was a sporty girl. I have never been the fastest runner but I had a really good eye for a ball.
"One day, somebody asked me to set up a women's cricket team. I got together with a couple of girls I knew and we formed a team. And that's how I learned to play cricket.
"My dad and brother played cricket so I had watched then but I played for the first time when I was 48. I'm now a very average club cricketer."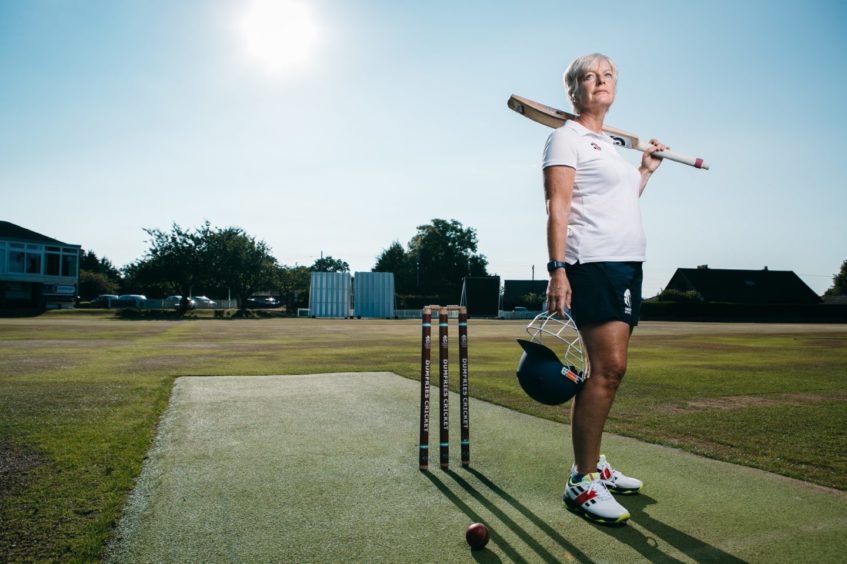 Since taking on the role at Cricket Scotland, Strachan has been open and honest about her lack of ability on the field but her skills away from the stump set her in good stead.
She said: "My knowledge of the female sport environment and my experience from other sports both as a participant and a board member meant that I brought something different to the role than anyone else had done before.
"I have experienced sexism in the cricket world, but what's important is what we do rather than who we are.
"If I have come across any resistance I will try to talk about what I am doing, rather than who I am.
"I am not in this role because I am a woman, but because of the skills and expertise I bring. I will gently correct people where I think their language is sexist and will try to educate and help them better understand inclusion and diversity.
"For example, a coach recently said to be something about a 'batsman' and I said it's actually a 'batter' as it could be male or female.
"It's all about constructively changing the narrative and working with people to help them adapt to society and the rapid speed it is moving at."
Girls need more role models. If you can see it, you can be it

– Judy Murray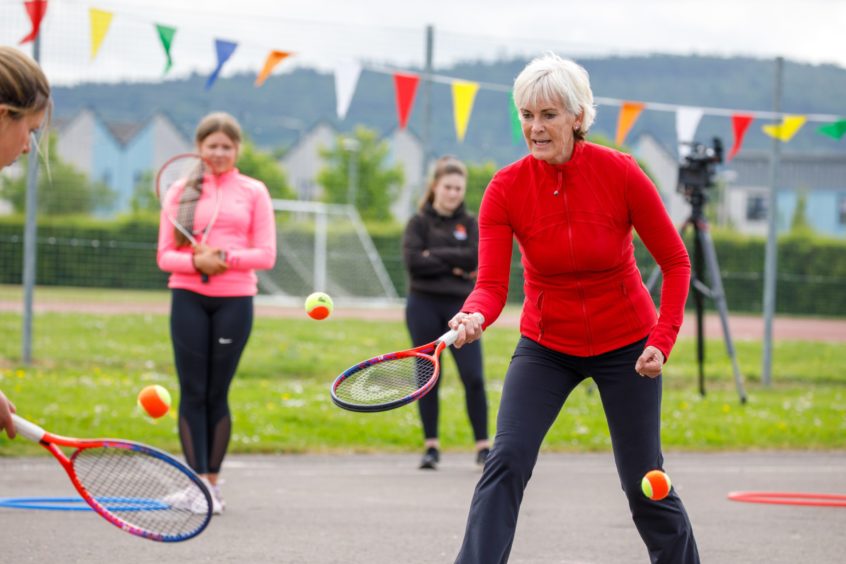 When Judy Murray started out as a volunteer coach at her local tennis club, she didn't feel in the minority as a woman.
"There were no coaches in those days in our area. In fact, there were hardly any people coaching tennis at all," she recalled.
"The world was in a different place then compared to now, when many people make a living out of sports coaching.
"When I started to realise women were in the minority was when I began to travel down south and overseas. There were lots of coaches but very few of them were female.
"When I started to do international tournaments with junior players and to attend workshops and conferences, I realised only about 10% of the audiences were female.
"There is still a huge gap. For me, it's not just about coaches, it's about women in all aspects of sport, from sports psychologists and fitness trainers to agents, physios and media. We need a lot more women in the sporting workforce to create a more balanced sporting society."
Murray has long argued the importance of more women PE teachers "who understand all the physical and emotional changes that teenage girls are going through, purely from the perspective that they were once young girls and experienced the same things."
"The sports world is dominated by men," added Murray. "There are still very few women in decision-making positions. Until each sport has a dedicated strand in their development strategy that focuses on women and girls – and is led by a woman – we are always going to play second fiddle.
"We are always playing catch-up. Men understandably see the world through men's eyes and hear the world through men's ears but that doesn't help us."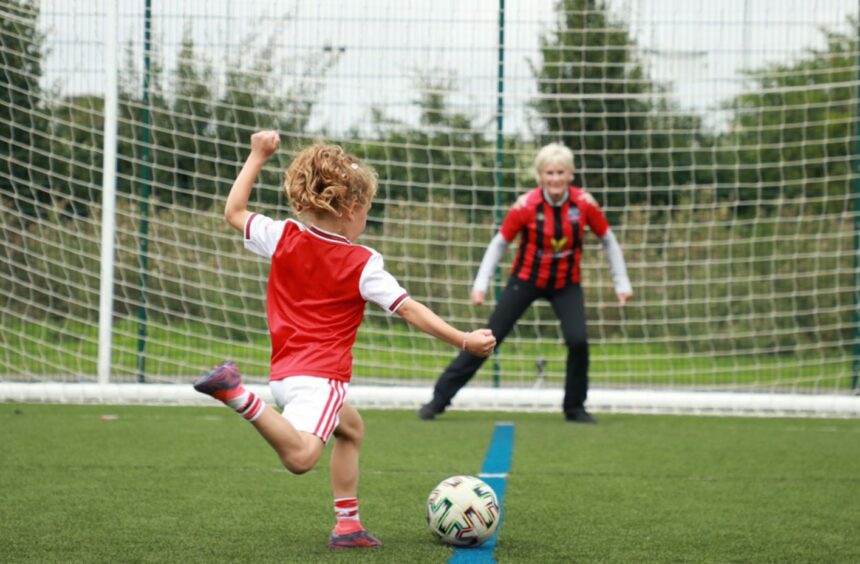 More career pathways must be found for women in sport, she said.
"Too many women get stuck at beginner level and, while some discover that is their level of choice, those who have the desire and ability to go further find there is very little support or encouragement," said the former British Fed Cup captain. "Girls and young women need to see sporting role models at every stage of the game.
"I am always saying, 'If you can see it, you can be it' – and if you don't see a female coach or board member or manager, young girls might not think it's something they can do.
"I am a massive believer in the need for more women in the sporting workforce. It's absolutely essential.
"You can see certain sports are not as appealing to girls because there's a perception that it's something that boys do, and that needs to change.
"We shouldn't stereotype sports into boys doing martial arts and girls doing netball.
"We should be encouraging all kids to have a go at as many sports as possible to see what they enjoy and are best suited to."
When I started, there were 30 men in charge of women's rugby

– Women's Rugby chief Katie Sadleir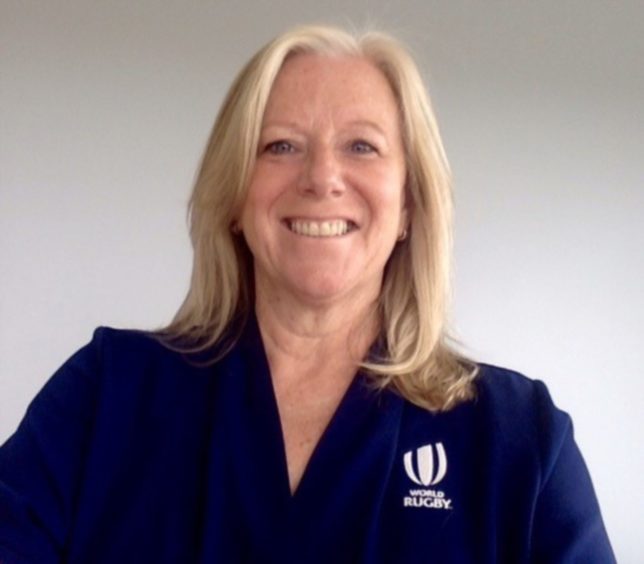 Katie Sadleir says she has seen change over her decades in sports management which should encourage more women and girls to get involved.
She competed in synchronised swimming, taking part in the 1984 Olympics and winning a medal at the 1986 Commonwealth Games. In the early days, she didn't notice gender inequality.
"I had parents that believed you don't specialise too early on in sport. I did volleyball, ice skating, dancing, swimming…all kinds of sports," said Sadleir, who is general manager of Women's Rugby at World Rugby. "When I competed in synchronised swimming, I trained hard. I was living in a bubble.
"It was only much later that I began to realise the gender stereotype in sport. The sporting achievements recognised in school assemblies were mainly the male sports where the boys were championed but the girls' sports barely got a mention."
Sadleir, who was born in Aberdeenshire but brought up in Canada and has spent much of her life in New Zealand, decided to carve a career out for herself in sports management.
"I am very much of the opinion that when there's an opportunity, you should grab it, so I didn't really let anything hold me back. For that reason I never saw any gender challenges," she said.
"But just because I personally didn't see them, that doesn't mean they weren't there.
"There are definitely fewer women at the top when it comes to sport. I remember one meeting where the men were speaking to my male colleagues, not to me. And one of my counterparts had to point out that I was in fact the person at the head of it."
Sadleir, who will take up the post of Commonwealth Games chief executive later this year and become the first women in the role, recognises and acknowledges the need for change.
"In my first year in women's rugby it was governed by 30 men," she said. "There was not a single woman yet 27% of participants in rugby globally were women. We added 17 women on to the board in the first year.
"We also changed the name of the Women's World Cup in 2017, to just World Cup to deliberately take the gender out of it and make sure it was perceived and discussed at the same level as men's rugby.
"It's really all about embracing inclusion and diversity and I would hope that will continue."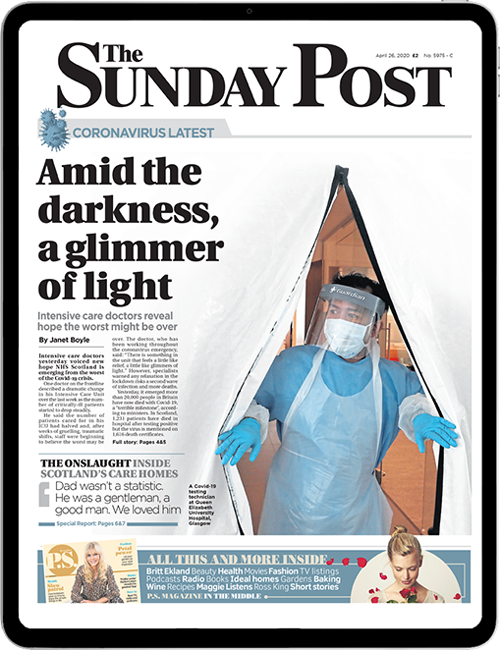 Enjoy the convenience of having The Sunday Post delivered as a digital ePaper straight to your smartphone, tablet or computer.
Subscribe for only £5.49 a month and enjoy all the benefits of the printed paper as a digital replica.
Subscribe