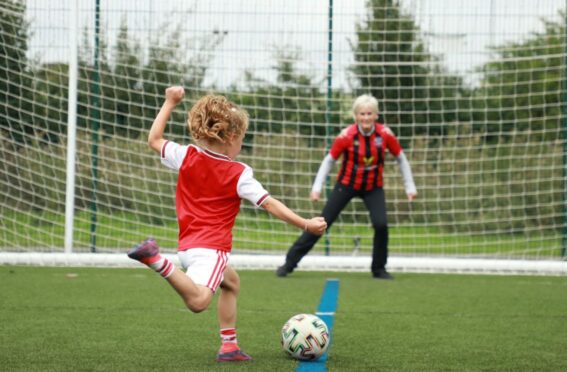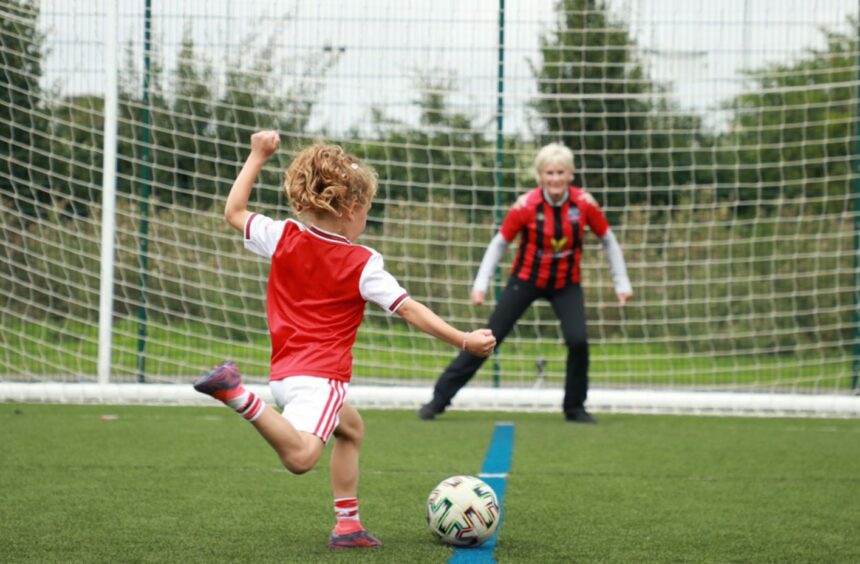 I was back filming Driving Force last week, talking to some of Britain's top sportswomen for the new series to air in the autumn.
I had the chance to catch up with racing driver Jamie Chadwick at the newly opened Gravity in Wandsworth for a Girls On Track event, which encourages girls to get involved in all aspects of motorsports.
It was refreshing to see it was so much more than just racing karts. They learned about engineering, technology and design, as well as gaining experience of facing a camera and changing tyres. Motorsport has been a male-dominated domain for such a long time that it was great to see it being opened up to girls.
It got me thinking about stereotypes – and how many things are presented as either for boys or for girls in those early years. It's not just STEM jobs. It's toys, books and clothing too.
I found a great Twitter feed that featured boys and girls clothing and showed how products for girls are mostly unicorns and fairies slogans like "happy" and "kindness", while the boys options are camouflage, dinosaurs and sports.
If these gender stereotypes don't change, children are always going to grow up with the belief that girls wear and play with certain things and boys wear and play with other things. Why can't a girl like space? And boys be encouraged to be "happy"?
I do think there's an element of kids naturally gravitating towards specific things. Girls often choose pinks, purples, sparkles and glitter while boys opt for cars and footballs without being prompted. But we have to do more to encourage girls into STEM subjects. The clothes, toys and books they access at a young age can subconsciously push them in a certain direction.
For me, the big thing I have learned about attracting girls into sport and retaining them is the idea of a friendship group. I have been a big believer in creating opportunities for all girl starter groups from a younger age.
Boys are generally noisier, more robust and more competitive and girls can be put off by that. It's not the sport, but the environment. It's fun, friends and fitness that get girls into activities and those same three things keep them there. I think you need to create environments that allow girls to thrive…and if that means a bit of pink, purple and glitter then so be it.
But we do need to ensure that we show the younger generation the world is open to them to try whatever it is they want to try. We have to be careful as coaches, teachers and parents not to stereotype just because that's how we were brought up. There's no reason girls can't be astronauts when they grow up.
As a society, we are becoming much more inclusive of minority groups but, in my opinion, we need to look at how we do the same with gender.
Things are getting better. It's a different world from the one I grew up in but, although there are many more diverse opportunities for girls through education, there has to be encouragement to progress and a career pathway in whatever they show interest and ability in.
Beat England? I'll manage that
Taking my @socceraid duties seriously. Learning from the best. #JackRoss #GGTTH https://t.co/7d4f6w6KBX

— judy murray (@JudyMurray) August 21, 2021
I was delighted to visit my dad's old stomping ground last week to prepare for Soccer Aid.
I'm going to be one of the co-managers for the World XI team against England. It's the 10th year of this incredible Unicef fundraiser which features stars of sport and screen at Manchester City's Etihad Stadium.
This year – more than ever – it's about people coming together to help provide two billion vaccines for children in developing countries to get them back to school and out to play. It's a great cause and I'm absolutely buzzing to be involved.
I'll be teaming up with Harry Redknapp and Robbie Keane and our squad has some big stars like Martin Compston, Usain Bolt, Roberto Carlos and Patrice Evra. It's a fascinating mix.
The boys loved football when they were younger and I'm used to having a kick-about in the park with them, but it's a sport I have never played competitively.
So I was delighted to be invited to a training session at Hibernian FC, where my dad, Roy Erskine, was a player in the 1950s. I spent the day with manager Jack Ross, the coaches and players, seeing what goes on behind the scenes.
For Soccer Aid, I'll leave the training and tactics to my wing men, but I know enough about motivating players, developing a winning mindset and team-building, and much of my role will be about getting the best out of the players.
Let's just say I'm not a fan of losing, so I'll be doing everything I can possibly think of to help our team come out on top. Go World XIs!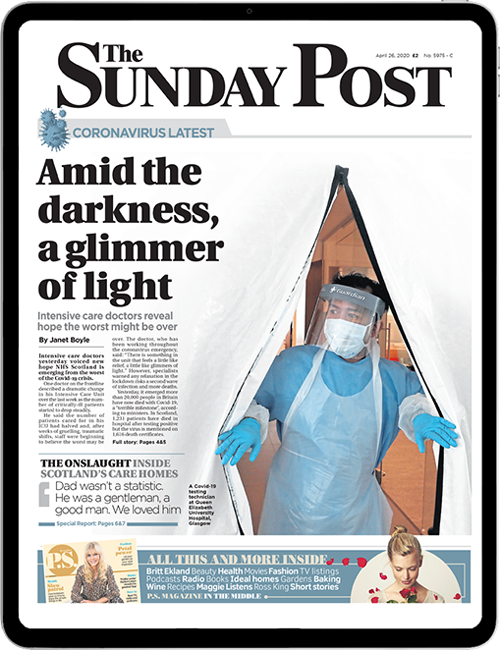 Enjoy the convenience of having The Sunday Post delivered as a digital ePaper straight to your smartphone, tablet or computer.
Subscribe for only £5.49 a month and enjoy all the benefits of the printed paper as a digital replica.
Subscribe