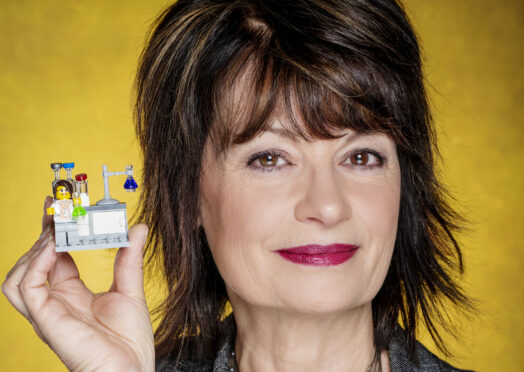 Leading women in science and medicine have laid bare the continuing sexism and misogyny in the laboratories and hospitals of Scotland.
They have spoken out to expose the discrimination, implicit and explicit, curbing women's careers and warn it must end if more girls are to be encouraged to work in science.
Some of the country's most successful scientists and doctors have spoken frankly about the discrimination they have experienced or witnessed and how it has held women back.
They have demanded a sea change in the way women are treated in the key fields of science, technology, engineering and maths (STEM).
Professor Dame Anne Glover, formerly the first chief scientific officer to the president of the European Commission and Scotland's first chief scientific officer and now president of the Royal Society of Edinburgh, said: "There is still a good deal of misogyny about.
"Some older men clearly find it very difficult to accept women in senior roles. They are more accepting of younger women as they do not present such a threat to their historical dominance in science and elsewhere."
In 2019 the Royal Society of Edinburgh organised an exhibition, called Women in Science, to highlight the careers and achievements of some of Scotland's most influential female scientists.
Glover said: "There is a well-worn phrase, you've got to see it to be it. That is why the exhibition was so important and has been made available digitally to schools.
"But why did it take until 2019, and a woman president and a woman chief executive by coincidence, to do this when the RSE was founded in 1783?
Ada Lovelace Day: The story behind the world's first computer programmer and the celebration of women in STEM careers
"STEM is for everyone and it's important young women as well as their parents appreciate this. Starting in schools to describe careers in science and what scientists and engineers do is important. Investing in this is investing in a smart future for all of us."
Figures from 2019 reveal there are now one million women in STEM occupations across the UK, an increase of 350,000 in a decade, but despite that rise, women make up just 24% of workers in those roles.
Meanwhile in medicine, despite the fact that more than half the UK's medical graduates are women, a significant gender gap remains in senior roles.
Only around 25% of medical directors and 36% of NHS chief executives are female, while women only represent approximately 15% of professors in UK medical schools.
Glover said the lack of childcare provision is a huge obstacle, adding: "It is very foolish indeed to invest in the education of women and then to throw that away by not supporting those who wish to stay in science or engineering whilst having a family.
"Support needs to be provided for both parents to contribute to having families. In research there is a good deal of presenteeism where people feel they need to be seen in the lab.
"We should focus more on output. Maybe this is something we can learn from how we have worked during the pandemic. Parental leave should be a priority and flexible working for both parents should be the norm."
Research scientist and lecturer professor Helen Galley of Aberdeen University, a world-renowned leader in her field of anaesthesiology and intensive care, says some male scientists struggle with women in senior positions and echoed calls for change.
Murals of women in sciences exhibited across Edinburgh as 33rd Science Festival focuses on female STEM workers
Professor Galley said: "One of the worst was being told by a conference colleague, in his Welsh accent, how much he enjoyed my perfume and wished he could smell it on his pyjamas! I was furious and told him 'in your dreams'. I'm sure my response now would be far more robust.
"It's still a man's world. I've been mistaken for a secretary and the man I was with was addressed as professor.
"In the world of academia I've learned that the way to be successful is to be visible. That's clearly extremely difficult when you have children to take care of."
Professor Galley was awarded the Sir Humphrey Davy Medal by the Royal College of Anaesthetists, a Fellowship of the RCA, Fellowship of the Royal Society of Biology and Honorary Fellowship of the Faculty of Intensive Care Medicine.
She said: "Becoming a professor is a challenge for women because they are generally the ones who care for children or parents, and that is why traditionally there have always been so many more male professors.
"I believe we are seeing things change, but we need to make it easier, including the better provision of childcare.
"Women have to stop feeling guilty, as I did. And the whole imposter syndrome thing is something women struggle with while men don't."
The Sunday Post view: If they can't see it, they won't be it and our daughters really need to be it
Jenny Vaughan, a consultant neurologist and chairwoman of The Doctors' Association UK, recalls an early encounter with sexism on the wards: "I remember two senior male colleagues on a ward round very pointedly suggest that my intended career in neurology was not right and that I instead aim for a speciality they deemed easier.
"While I could have been crushed, I continued to believe that I could and persevered. It motivated me to work harder and my advice to any women in medicine is to believe themselves to be capable.
"There should be a proactive stance to attract women. Family friendly policies for the increasing number of women medical students becoming doctors are vital, although men should share childcare. Mentoring is also really important.
"We should be looking positively at how to retain everyone because we are extremely short of doctors."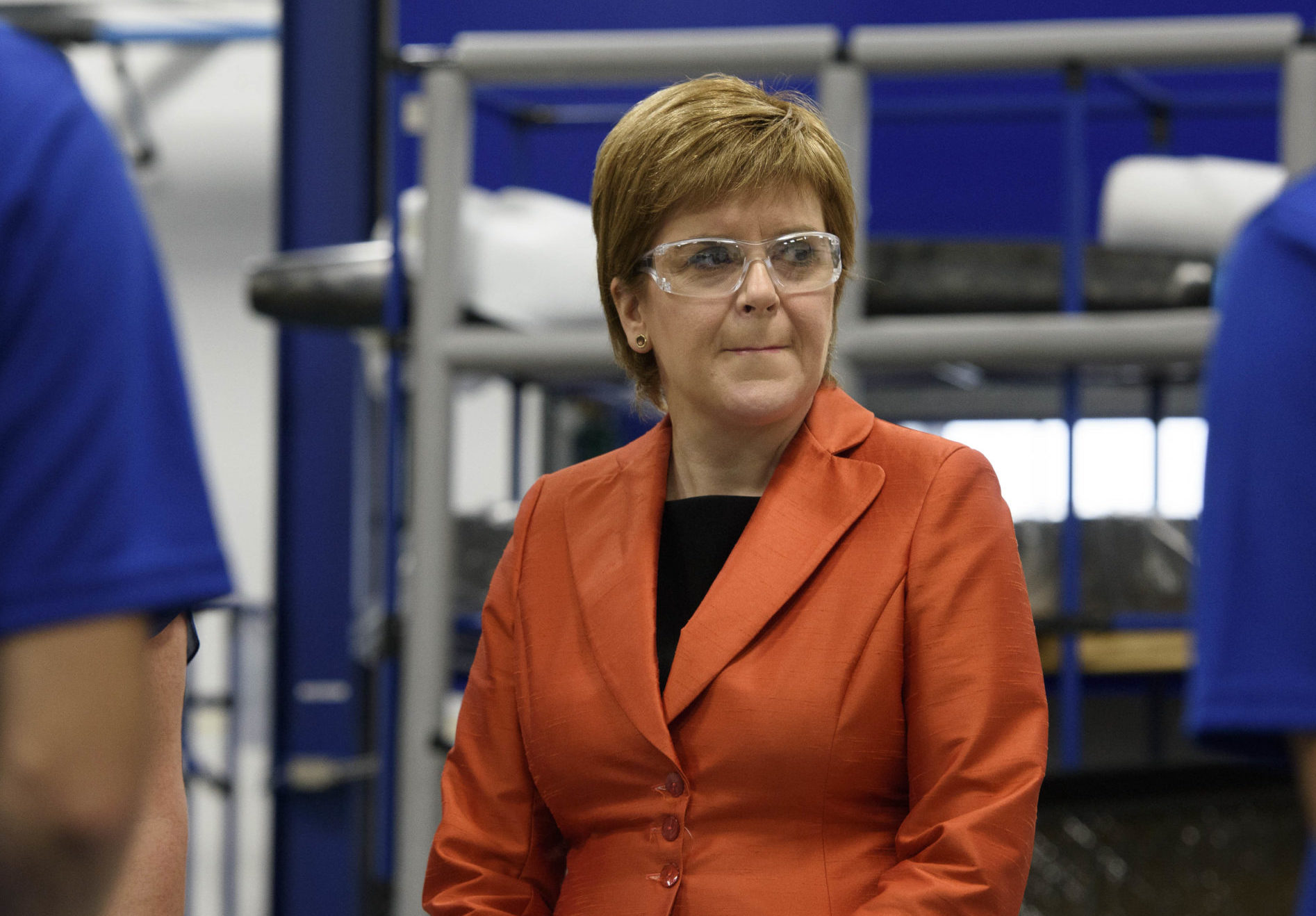 Another leading scientist also described being discouraged from pursuing her dream of studying sciences. Microbiologist Dr Deborah O'Neil, chief executive at Aberdeen-based NovaBiotics, has been at the forefront of innovation during the Covid-19 pandemic.
She said: "I was 13 years old and I was desperate to study all the sciences, psychics, chemistry and biology as I felt instinctively I needed them all for the career I wanted to pursue.
"I'll never forget my chemistry teacher, and he was a young man too, telling me with all seriousness that I simply couldn't study all three sciences at once, chemistry, physics, and biology. It simply wasn't done, he said.
"If I'd been a different person, I might have just walked away demoralised. Luckily, I was stroppy and stomped off to my headteacher who happened to be a woman and determined to support me.
"The career I have now could have been over before it even started. That experience has taught me the importance of continually encouraging young people, and young girls especially, that they can have wonderful choices in science.
"The key is making it accessible, showing them they can do this work to change and save lives."
Sheila Rowan, professor of experimental physics at Glasgow University, director of the Institute for Gravitational Research and chief scientific adviser for Scotland, said the encouragement of girls to study STEM subjects must be prioritised, adding: "We can always do more to try to ensure that the opportunities to work across the breadth of science are available to all, including of course to women.
"The recent Royal Society of Edinburgh exhibition was an example which showed we have some brilliant women in Scotland leading work across many scientific areas.
"When we develop our curricula and help young people think about their future, we need to ensure that we hold open the doors for everyone. First because it is the right thing to do – and also, because we certainly need and should encourage all those with the talent, leadership, and skill to change our world for the better. Why indeed would we not?"
---
Treating women with respect is the first step in proving we are all equals
Mary Ann Sieghart is the author of The Authority Gap, Doubleday
When Ben Barres was a student at the Massachusetts Institute of Technology, then living as a woman, his maths professor set the class a difficult test with five questions.
The last one was particularly hard, but Barres still managed to solve it. The following day, the professor handed back the papers and announced that no-one had answered the fifth question.
Barres picks up the story: "I went to the professor and I said, 'I solved it.' He had a look of disdain in his eyes, and he said, 'You must have had your boyfriend solve it.' I didn't know what to say. He was in essence accusing me of cheating. I was incensed by that."
Then, as a middle-aged Stanford professor of neuroscience, Barres transitioned to living as a man. He was astonished by the difference it made.
"I've had the thought a million times," he wrote, "I am taken more seriously."
At one seminar, a faculty member who didn't know his history said, "Ben Barres gave a great seminar today, but then his work is much better than his sister's!"
Barres concluded: "By far the main difference that I have noticed is that people who don't know I am transgendered treat me with much more respect."
What Barres did by changing gender was to leap across the authority gap: the difference between how seriously we take women and how seriously we take men.
And although his story sounds anecdotal, it's actually a very scientific experiment because everything about him remained the same – his intelligence, ability, personality, body of work. The only thing that changed was his gender.
Women have always complained of being interrupted, talked over, underestimated, ignored, mansplained to, or assumed to be less expert than we are.
It's infuriating, and it holds us back.
But it's hard for us to prove objectively that this authority gap exists.
Because on each occasion that we suffer this treatment, there could always be another explanation.
Perhaps the man who made exactly the same point as we did earlier and was applauded for it (while ours was ignored) was simply more eloquent?
What Barres' experience, and the experience of many trans men, shows us is this is a real phenomenon. If the same person gets dramatically different treatment when he is seen as male, that's the perfect measure of how much harder it still is to be taken seriously as a woman.
We think we've made great strides towards equality, and in some respects we have. But in our everyday interactions, we still tend to respect men more, listen to them more attentively and allow them to influence us more easily.
So we can only narrow the authority gap by changing our own behaviour. We need to stop ourselves interrupting a woman or talking over her.
We mustn't start with the assumption she's not particularly intelligent or capable only to be surprised when she proves she is. We shouldn't be reluctant to change our minds if she turns out to know more than we do.
It's not that hard to do.
What's more, the women you start treating with respect will hugely appreciate it and like you more. So let's all make that effort, starting today.
---
Discrimination is not overt but there is a gender gap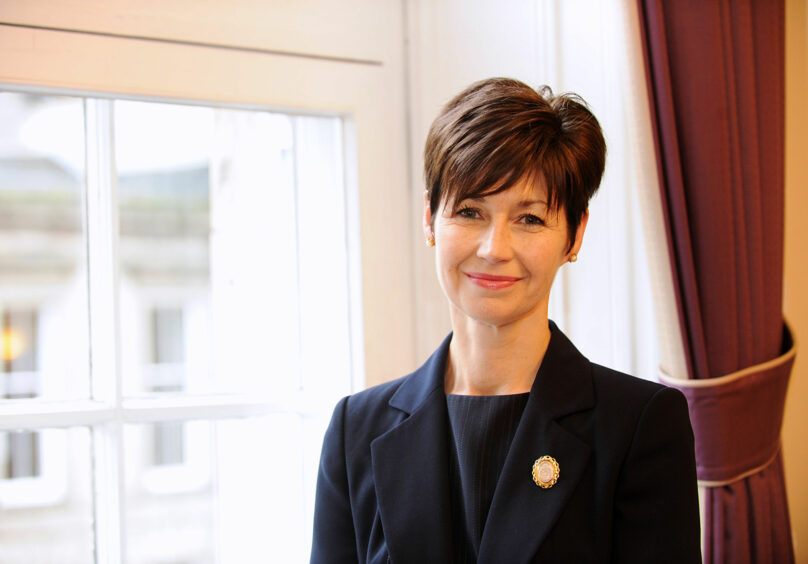 Professor Jackie Taylor is president of the Royal College of Physicians and Surgeons of Glasgow
My university year was one of the first to have equal numbers of women and
men but, despite the fact more than half the UK's medical graduates are women, a significant gender gap remains.
Only 25% of medical directors and 36% of NHS chief executives are female. Women only represent 49% of lecturers, 30% of senior lecturers and 15% of professors in UK medical schools. Encouragingly, 42% of hospital consultants are now women, but this has to improve.
It is true to say women are more likely to leave specialist training courses. Traditionally, caring roles with children and elderly parents compete with the time demanded to complete the course.
Only 11% of orthopaedic surgeons are women.
There are figures from surgery that show women are going into these specialities and then dropping out, so we have to ask ourselves why.
Is it an unfriendly environment, exhausting on-call hours or what? While discrimination may not be overt, these work conditions do not accommodate the burden of caring roles most women still fulfil at home.
Flexibility in training courses and throughout medical careers needs to be improved.
The college has worked extremely hard to address medicine's gender gap by liaising with others to launch a leadership development programme to help nurture females in senior medical jobs.
Role models for women are important and I was lucky to have good ones in both female and male colleagues. If you can't see it, you can't be it and that is true of gender, ethnic origin, disability and religion. We need to instil a confidence in women to believe in themselves and know their true worth.
---
Subtle prejudices abound and must be challenged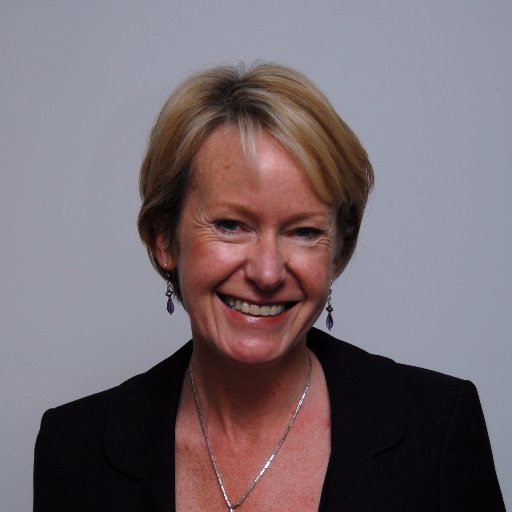 Professor Alison Britton is lecturer in healthcare and medical law at Glasgow Caledonian University and has advised the World Health Organisation, the UK and Scottish governments
Just the other week I was asked to present a webinar for a prestigious organisation and the organiser actually asked if the timing was suitable, or would I be cooking dinner at that time.
A man would never be asked that. It's part of the whole picture women still face far more than they should have to, and it has to stop.
We all have a duty to challenge these preconceptions and even the subtle prejudices that still abound.
I've had all the usual demeaning comments about how young I looked, or surprise that I was a woman when I've used my title, professor Britton.
I still know of trainee lawyers being asked to make the tea or clean the toilets because they are women.
Men wouldn't tolerate that. Why should we?
Toxic behaviour takes many forms, including the assumption women with children wouldn't be available to attend a conference or take on extra work.
That damages career opportunities. Women should always be offered that opportunity.
I had kids. I did all those things. I didn't mind staying up late working after they had their bath.
When women are asked if they have kids, too often that's used as a sword, especially when children are young. I remember being asked how old mine were. The following silence implied I should be at home looking after them.
I'm proud I never had to stop lecturing. I wanted to be a good role model for my daughter. But I also I wanted to be a good role model for my son.
It's deeply frustrating we still have the attitude women bosses are pushy while men are ambitious.
---
We must get over the hurdle of so few women having the confidence to put themselves forward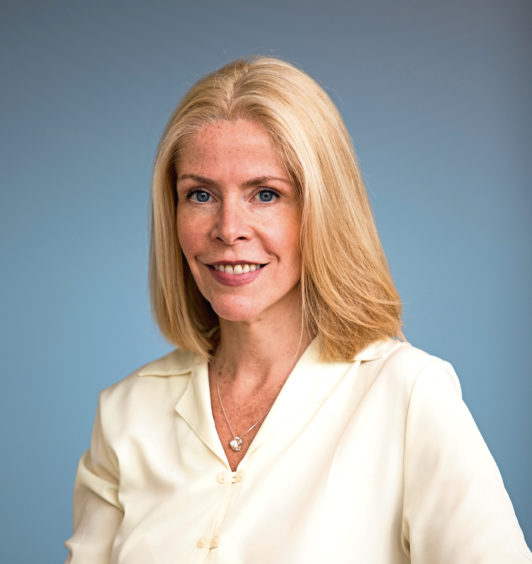 Professor Linda Bauld is professor of public health at the University of Edinburgh
If you look at studies that have been published around communication and conversation, generally, they are pretty consistent in showing that men tend to contribute more in group settings than women.
What's more, studies also show that men are more likely to interrupt women than other men.
This dynamic is not only about the way that we're brought up and socialised, but confidence also plays a role, too.
Certainly, in conference settings, women tend to be more anxious about whether their expertise will be recognised, and internalise whether they even have the expertise to ask a question.
We know that when groups of experts come together, women often state that they feel the need to have a higher threshold of knowledge before they feel confident enough to contribute, and that manifests itself in a whole range of ways.
From delivering a teaching lecture to submitting a grant proposal or even interacting with the media, you just have to pick a topic, and female academics will have a higher bar for themselves before they feel secure enough to step up.
So, how do we counteract this? It all comes down to education, support and visibility.
With STEM there are structural inequalities and barriers, which mean we see lots of women at junior levels, but fewer and fewer as you go up the ladder.
For example, there are many more female medical students than male, but as you move up the ranks within areas like clinical medicine or research, there are fewer women in senior roles.
Add that to the structural inequalities around childcare and maternity leave, and women may not feel as able to put themselves forward for promotion, leading to a lack of role models.
We do have to tackle problems like imposter syndrome, maternity leave and having fewer women at the top of their field, but providing more female scientists with more communication training and media opportunities is another good place to start.
One of the silver linings of the pandemic has been that we've all been able to do more media work from home.
The flexibility of doing video calls from our own desks has helped more women be more visible, and that would be a great thing to continue.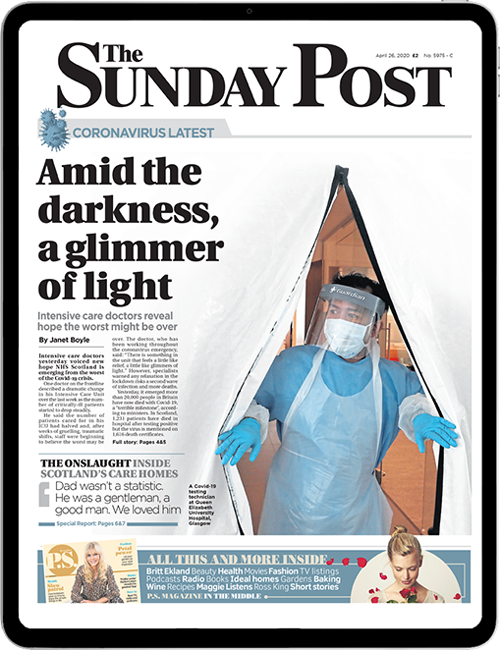 Enjoy the convenience of having The Sunday Post delivered as a digital ePaper straight to your smartphone, tablet or computer.
Subscribe for only £5.49 a month and enjoy all the benefits of the printed paper as a digital replica.
Subscribe