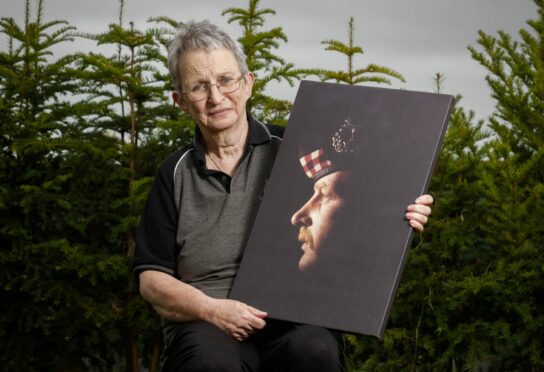 A specially-designed £1.5m computer system will help GPs see more patients online and reduce face-to-face appointments under NHS plans, we can reveal.
Firms were asked to tender for the tech contract last week, just days after Health Secretary Humza Yousaf pledged to bring back in-person appointments with GPs as quickly as possible.
Since lockdown, most surgeries have adopted a hybrid system of online and telephone consultations, with only the most urgent patients seeing a doctor in person.
However, resuming face-to-face appointments is a priority of the Scottish Government's five-year NHS recovery plan, as concerns escalate over delayed diagnosis and treatment for life-threatening illness.
It is feared some patients who were reluctant to ask to see a doctor after being urged to protect the NHS during lockdown are now struggling to secure appointments.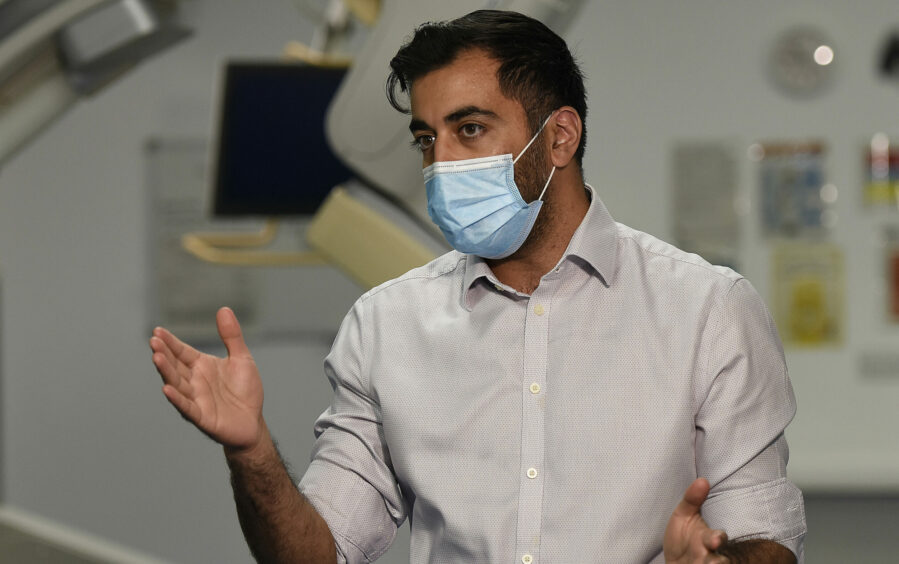 Concerns
Dr Carey Lunan, a former chair of the Royal College of General Practitioners, voiced concern about reducing in-person appointments and said the benefits are immeasurable.
"One of the fundamental things about general practice is seeing people face-to-face. It is very much part of our training. Often people will bring up something when they are sitting with you in the room which they weren't necessarily going to say. Maybe they just wanted to test the water and on the way out of the door, almost, they will say while I'm here can I talk to you about X.
"That happens a lot in face-to-face consultations and probably happens less on the telephone or by video, just because it's a different way of connecting with someone.
"In addition to that, we might raise something with patients. We may notice they have lost a bit of weight, we may check their blood pressure, we may offer a cervical smear if it's not been done for a while, we may offer to get people up to date with their vaccines.
"There are lots of things we can do opportunistically, in terms of keeping people well, but also picking up stuff that you might not otherwise pick up on the phone or on video.
Lunan, who is a GP in Craigmillar in Edinburgh, one of Scotland's most socio-economically deprived communities, also fears online consulting will disenfranchise some patients.
She said: "My concern is if we have this belief that digital healthcare is somehow quicker, cheaper or safer, we seriously risk worsening health inequalities because there will be some groups of our society that don't do well with this kind of healthcare delivery.
"It requires the technology, the internet connectivity and the privacy to do digital calls. All of these things are not a level playing field. They are more accessible to some than others."
'Greater choice'
GPs supporting the drive to see patients online insist it gives greater choice and will free up face-to-face appointments for those that need them.
Dr David Cooper, a GP in Aberdeen, said just 5% of his consultations are now face-to-face and only 10% were on the phone.
His practice asks patients to describe symptoms in an online form, where they can attach photographs of conditions such as swelling or rashes.
Potentially life-threatening symptoms are automatically red flagged and patients are told to immediately dial 999.
Patients with routine conditions usually receive a response in two working days, so could wait several days for a diagnosis if they submit the form on a Friday.
He said: "About 85% were fixed and completed with an online message by either advice, links, signposting or prescriptions. So, 85% are closed remotely, 10% were converted into telephone consults and 5% were offered appointments.
"We are trying to encourage clinicians to do 85% because, ultimately, if all you're doing is converting an online form into telephone or face-to-face that loses half of its bonus."
He and his colleagues were recently visited by Scottish Government officials who are taking views on the nationwide online system.
Cooper, who is co-chair of Snug (Scottish National Users' Group), a group of clinicians who lobby for better IT systems for practices, said: "I'm a massive fan of online consulting. It gives greater ease of access to us and, actually, it has significant efficiency savings. I see twice as many patients as I did pre-pandemic.
"I totally get that there are certain populations that either don't like it or can't use it but we've found it nothing but helpful, to be honest.
"We give patients the choice but some practices in Scotland are moving towards the total triage model which requires you to put an online form in to progress through primary care.
"The traditional model of general practice can't continue. There just aren't enough staff."
The contract
The £1.5m NHS contract published last week seeks to enter into a contract with a company which will deliver a system of online consultations to all 925 practices in Scotland.
The system must support remote consultations where the doctor and the patient are not necessarily present at the same time, according to the contract.
Scottish Liberal Democrats leader Alex Cole-Hamilton said: "If remote consultations are to become a regular feature of our healthcare, this must be discussed and debated in public and the trade-offs properly considered.
"It should not be snuck out under the radar by a Scottish Government too cowardly to tell patients what they are planning."
Scottish Conservative Shadow Cabinet Secretary for Public Health, Dr Sandesh Gulhane MSP, said: "Once again, the SNP can't seem to make up their minds.
"Despite so many GPs now saying they want to leave, the SNP keep taking our NHS for granted."
Dr Chris Williams, co-chair of the Royal College of GPs, said a mix of face-to-face, digital and telephone appointments is the future of general practice.
He said: "As this procurement exercise shows, there is probably good reason to think of things from a national perspective – to try and bring some consistency around what is offered to patients and to have something that's joined up, across practices.
"It should be a relatively straightforward process for accessing some forms of medical assistance."
Williams' practice in Grantown-on-Spey was the first in the region to use online consulting.
He said: "We know some patients are satisfied it meets some of their needs. It's part of a mix of different ways of interacting.
"If patients don't have access to the internet their options are more limited but the online system frees up some capacity for those that can't use digital routes.
"Ultimately, we are seeing people face-to-face that need to be seen but we are still in the midst of a pandemic and with all parts of the health service under strain, that's what determines the extent that people's preferences can be accommodated."
NHS National Services Scotland said: "This contract is not going to replace face-to-face consultations, this will always remain an option for patients."
The Scottish Government said: "Implementation would be for GP practices to decide and it is not intended in any way to replace telephone or face-to-face contact with GPs."
---
In all the phone calls, doctors told Brian it was an ulcer when he knew he had cancer. He would die of cancer

– Widow Dagmar Finlayson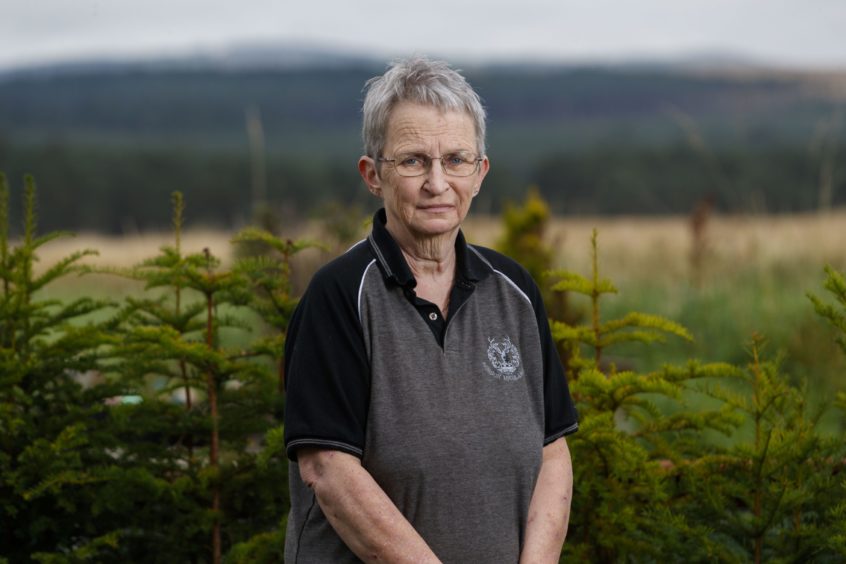 By Janet Boyle
Feeling sick and unable to eat, Brian Finlayson suspected he had more than a stomach ulcer.
He did. He had cancer and it killed him after video consultations with his family doctor misdiagnosed his illness.
His widow, Dagmar, said her husband was told he had an ulcer that could be treated with drugs, but would die five months later from a cancer he suspected he had.
She said the ex-soldier, who died at 63, had called his surgery, the An Caorann Medical Practice in Portsoy, but had not seen a doctor face-to-face.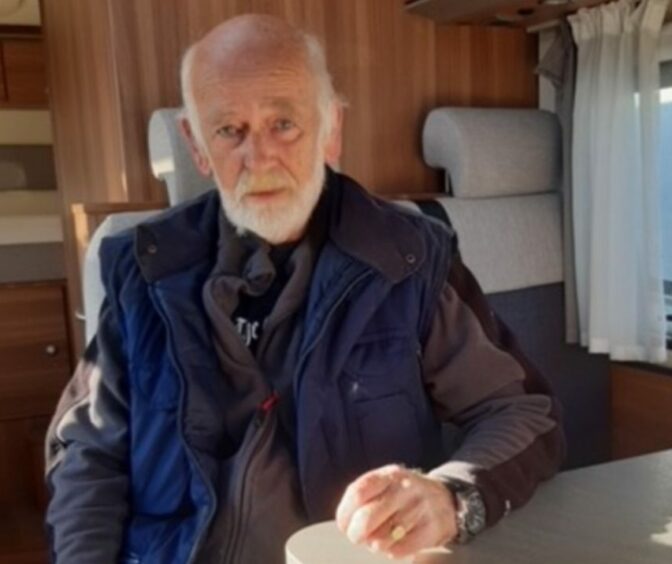 She said: "This went on through video and phone calls after Brian was unable to eat without being sick.
"From September last year until December he called our GP surgery several times but was told to persevere with the drugs for stomach ulcer.
"Brian told the doctor that he was worried he had oesophageal cancer, because that had killed his brother and that it could run in the family, but he was told that was very unlikely.
"He was losing weight and the symptoms were worrying but had no choice but to go along with taking the drugs for a stomach ulcer.
"He could neither eat nor swallow and eventually, in December, when we insisted on Brian being examined by a doctor, he was taken to Aberdeen Royal Infirmary. There, a scan revealed that the cancer had spread to his lymph nodes, stomach and kidney. It was oesophageal cancer as he feared.
"We were grief-stricken because he had wasted three months and the chance to go on chemo to extend his life.
"Brian served his country as a soldier for 25 years in Bosnia and other places of conflict but when he needed good health care he could not be examined properly by a doctor."
He passed away at home in February without the chance of any treatment to buy more time for him. Dagmar, 59, said: "I know we were all living through Covid where doctors were worried about getting or transmitting the virus to patients but when a patient cannot keep any food down that should have been a warning signal for a physical examination and tests.
"Video calls did nothing but stall the diagnosis and deny Brian the chance of some kind of chemo."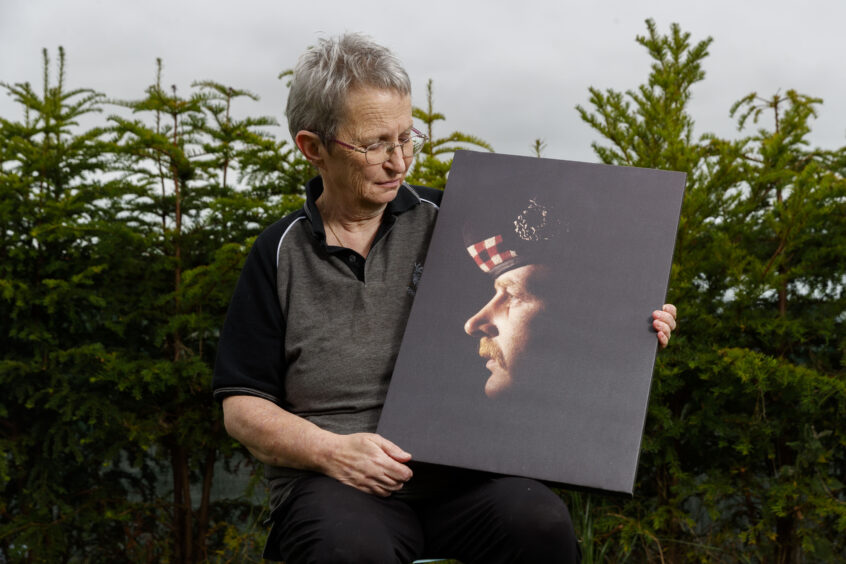 The couple met when Brian was serving in Germany with his regiment, The Gordon Highlanders. They were soon inseparable and married.
"Brian's commanding officer called me the 'German Jock' because I worked so hard to integrate with Army life."
They had three children, two daughters, Sarah, 36, and Jennifer, 35, and a son, Paul, 29. The mantelpiece in their Aberdeenshire home is decorated with Brian's Army medals and photographs of his regimental days, holidays together and their love of camping. A candle burns in his memory.
Dagmar said: "We were deeply in love and now the pain of separation is so hard to bear. No one should have to go through this to have their cancer diagnosed and I fear that others will be misdiagnosed if video and phone calls continue to be the norm."
Brian's funeral in February was limited to 20 people and his coffin was borne by six men who served with the Gordon Highlanders. His Glengarry cap rested on top of his coffin while pipers played a last lament.
"I wanted him to have the best send-off possible because he had been a good father, husband and soldier," Dagmar added.
"I now have to put the pieces of my life back together and carry on without Brian but I will do whatever it takes to prevent this happening to anyone else."
The An Caorran practice declined to comment.
NHS Grampian said: "Firstly, we wish to extend our condolences to Mrs Finlayson on the death of her husband. While we cannot discuss individual patient care or treatment in detail, we can confirm that Mrs Finlayson contacted our feedback service earlier this year.
"We responded directly to all the points she raised and offered to discuss any parts of the response further. This offer remains open, should Mrs Finlayson wish to get back in touch with us again."
---
No doctor, no ambulance as heart collapse mourner lay on floor of church for four hours
A 79-year-old mourner with a suspected heart attack lay on a church floor for almost four hours after a GP working nearby refused to attend and 999 crews said they were too busy.
The family of the man, who collapsed while attending a funeral, repeatedly called the Glebe Medical Centre in Lesmahagow – just yards from the church.
It is understood they were told only one GP was working and Covid restrictions prevented them from attending the emergency 10 days ago. Calls to the ambulance service were also in vain as no vehicle was available. After almost four hours waiting for help, the family, who had been told not to move him, carried the man to a car and drove him to hospital.
Later, in an online post, his son said that, after claiming Covid restrictions meant the GP could not attend, the surgery told the family they could not come because an ambulance had been called. He bitterly criticised the failures that left his father lying on the floor for three-and-a-half hours.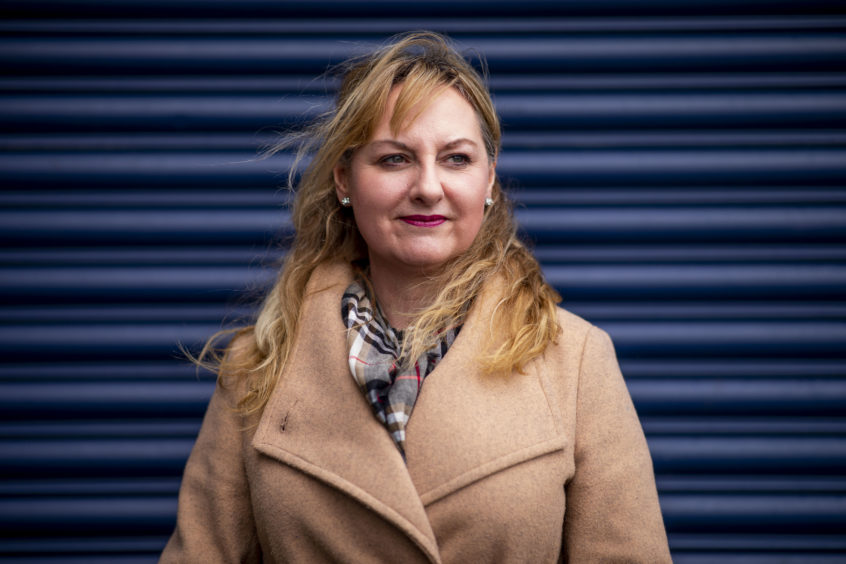 Lisa Cameron, a Lanarkshire MP, said her office received numerous calls of concern following the incident on August 26.
She said: "My office is next to the church, so my staff were alerted very quickly and tried their best to get help. My office called twice for an ambulance and contacted Glebe Medical Centre but were told that, due to Covid restrictions, no GP could attend.
"I'm not at all surprised the community is outraged. We simply cannot tolerate this sort of thing happening again as next time a life could be lost.
"Since this happened, I've been contacted by many families with their own experiences of not being able to access GP services. Several of those incidents are also deeply upsetting.
"I've been in touch with the chief executive of NHS Lanarkshire and I will be raising a formal complaint.
"A system must be found quickly so patients are able to see GPs face to face, particularly in crisis."
Judith Park, director of acute services for NHS Lanarkshire, said she was sorry the family were unhappy with the service they received from the GP practice and Scottish Ambulance Service.
She said: "The family should formally complain to both the GP practice and the Scottish Ambulance Service. We are, however, delighted to hear he has been discharged home following hospital treatment."
---
OPINION: Doctors can pick up things just watching patients come into the room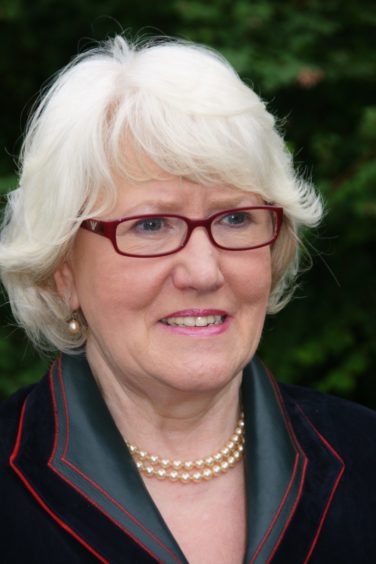 By Dr Jean Turner, Former GP, MSP and director of the Scottish Patients Association
There are many patients who I could have easily made the wrong diagnosis on if I had to see them by video.
They include a woman who told me she had cut her finger in her bartender's job and that there was still glass in it. I doubt if I could have seen it properly on video. It turned out to be a malignant melanoma on her finger, but an early diagnosis prevented it from spreading.
There was a family of three children with norovirus and it would have been easy to say, "Keep them hydrated and call me if they are not better soon" but on examining one child I saw that his stomach pain was in fact appendicitis and needed urgent hospital admission.
There was also a woman who had all the symptoms of indigestion but the way she kept touching her chest throughout the face-to-face consultation made me suspect a cardiac problem and I referred her to hospital which diagnosed it. Would I have seen this hand fidgeting on a video camera consultation?
I have also had patients who have mentioned, as they reached the door on their way out, bleeding which turned out to be bowel cancer. Would they have done this had I not gained their confidence in a face-to-face consultation?
Another woman was brought to the surgery by a worried sister who insisted that her breast lump was examined. Are patients likely to do this on video consultations or want to discuss this by video if not?
You also see so much as a patient walks into a consultation room – their demeanour, colour, their gait. This drive for online consultations is driven by the failure to recruit enough medical students 10 to 15 years ago, students who would now be experienced GPs.
What is particularly worrying is that by putting consultations online, GPs are being set on a fast track to litigation if they make the wrong diagnosis.
I have always said to junior GPs, see the patient and check your diagnosis, because the responsibility is yours, not the health board or NHS chiefs.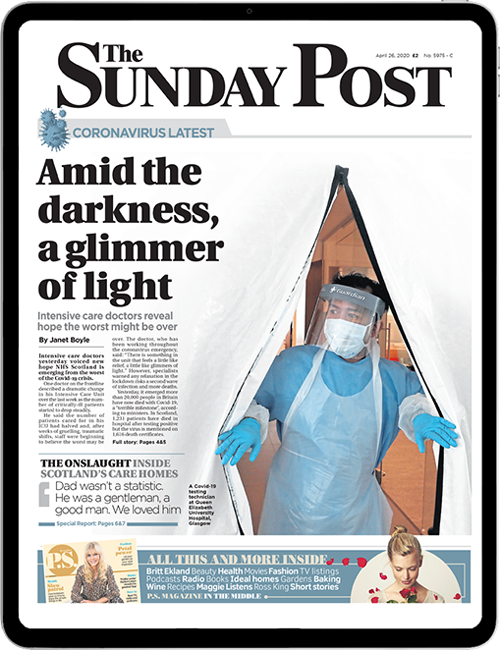 Enjoy the convenience of having The Sunday Post delivered as a digital ePaper straight to your smartphone, tablet or computer.
Subscribe for only £5.49 a month and enjoy all the benefits of the printed paper as a digital replica.
Subscribe