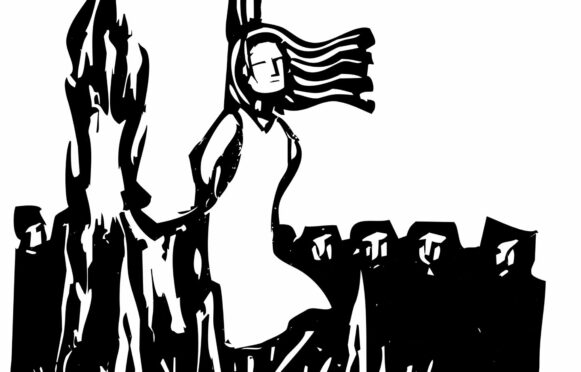 It is the day when women of the world unite to raise their voice and Claire Mitchell QC hopes they say: "Innocent."
The leading lawyer has been campaigning to right an ancient wrong and have Scots women convicted of witchcraft pardoned and she hopes an official apology could be delivered on March 8, International Women's Day.
It was on the same day last year that Mitchell launched the Witches Of Scotland campaign, seeking justice for thousands of people – mainly women – who were convicted of witchcraft and executed.
Along with campaign co-founder Zoe Venditozzi she hopes to win justice for the victims of the Witchcraft Act 1563 and, ultimately, a national monument to remember them.
"There is no time limit on justice," said Mitchell. "It's important that the state recognises it has done something wrong and symbolic to recognise people properly in history."
A real-life horror story
With Halloween just around the corner, the idea of witches conjures up images of black hats, black cats and broomsticks but the reality in centuries gone by of being accused or convicted of being a witch was a real-life horror story.
Witches Of Scotland aims to publicise the days when supposed witches were tortured in public and strangled and burned at the stake under the rule of law.
She had always been interested in the Scottish witchcraft trials but the idea for the campaign came to Mitchell, a Glaswegian now living in Edinburgh, while walking her dog around the city's Old Town.
As she started to pay attention to statues and monuments around Scotland's capital, she realised just how under-represented women were, including the wrongly convicted "witches."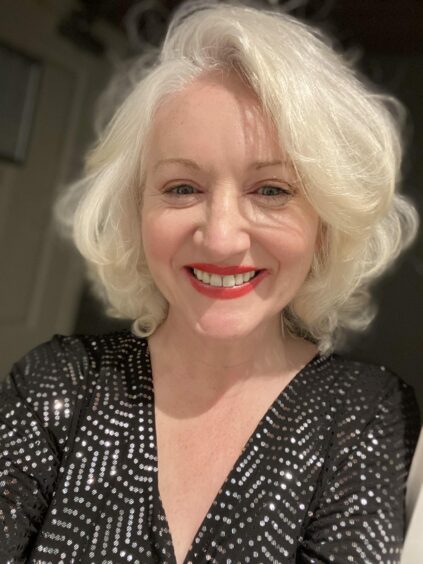 While there are small memorials in Scotland which remember those convicted of witchcraft, like the Witches Well in Edinburgh, they remember the witches, rather than represent an apology for those who died.
One day when she arrived at the Wojtek the Soldier Bear memorial in the city's Princes Street Gardens, which recognises the animal adopted by Polish troops during the Second World War who later came to live in Scotland, Mitchell had a revelation.
"It suddenly dawned on me that none of the statues were of women – and we even had one of a bear!" she recalled. "A very worthy bear of course, but I realised we weren't representing women and the very tragic history of the women who were executed as witches."
She may have been a teenage goth but her determination to finally and officially clear the women accused of witchcraft came from her passion to see justice done.
Around 4,000 people, the vast majority of them women, were persecuted for witchcraft in Scotland between 1563 and 1736, when the Witchcraft Act became law. Two and a half thousand were executed, a rate of execution five times higher in Scotland than the rest of Europe.
"Witchcraft was a capital crime and those convicted of it were strangled to death and then burned at the stake so there was no body left to bury," said Mitchell. "When accused of witchcraft, people were locked up awaiting trial and tortured to confess."
After reading Sara Sheridan's book Where Are The Women? A Guide To An Imagined Scotland, in which every street and statue is named after a woman, Mitchell realised the importance of using her skills to win recognition for those forgotten women who were unjustly treated in centuries gone by.
The campaign
A chance meeting with teacher and author Venditozzi at a mutual friend's wedding saw the pair recognise their shared passion for true crime. They decided to launch a podcast on the subject. But when Mitchell revealed the huge witchcraft trials miscarriage of justice in Scotland, they decided a podcast about that – and a campaign to have those women recognised – was much more pressing.
"Torture in Scotland was usually by way of sleep deprivation – keeping people awake until they confessed," said Mitchell. "Or pulling out nails, pricking the skin with needles to see how the person reacted to the drawing of blood and whether they bled – and the stripping and examination of the body to see if any 'witches' marks' could be found on them. Often these torture methods were carried out in public.
"And those convicted were burned at the stake. It was just horrifying."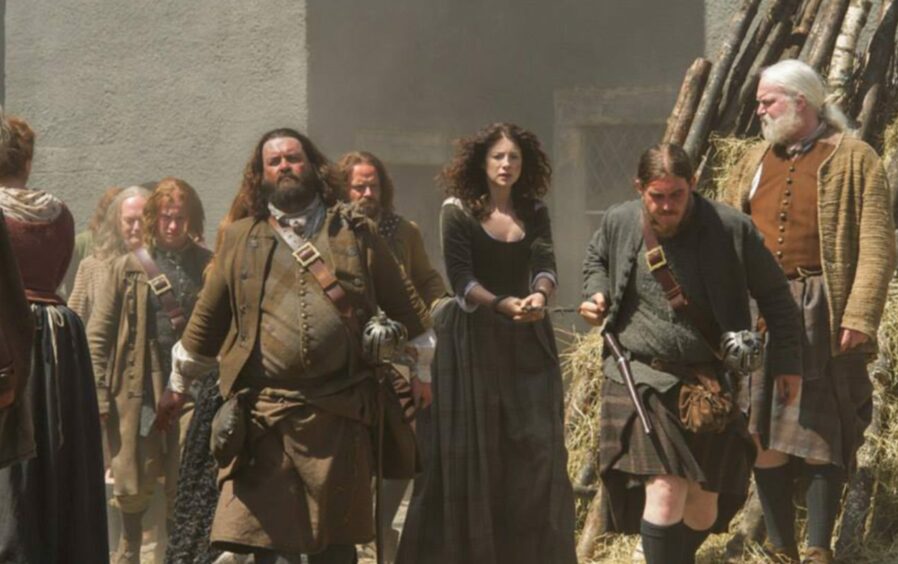 Mitchell said some of the reasoning behind witchcraft accusations was crazy: "The sad truth of the matter is that it didn't take anything very much to be accused of witchcraft.
"If you fell out with a friend and one of their animals got sick, you could be accused of being a witch, or if you were a 'quarrelsome dame', someone a wee bit bolshy. I always joke I'm a 'probable witch' if that was the criteria!"
The pair lodged a petition with the Scottish Government, which attracted thousands of signatures. "When I tell people I'm running a campaign about witchcraft, most of them look at me like I'm bonkers," said Mitchell. "But when I explain what happened, there is overwhelming support for these women to get the justice they deserve."
Venditozzi, from Fife, added: "The witchcraft trials are never something we learned about – or teach – at school, but it's such a huge topic. We are trying to change the past, but the reality is people are still being accused of witchcraft around the globe. It's a historical issue but one so relevant to today, too."
The pair, who initially set out to record six Witches Of Scotland podcasts with the help of Mitchell's sound engineer brother, are now approaching their 50th episode.
They've spoken to historians, academics, artists and lawyers about the significance of witchcraft accusations and trials and been hailed heroes in Barcelona, amid a similar plea for pardoning of those convicted of witchcraft in Catalonia.
The pair have been blown away by the show's success. "It's crazy!" said Mitchell.
"This was something we were passionate about and would have been happy to achieve what we set out to achieve, but the interest and support has just been overwhelming.
"Just to get an apology, a pardon and a memorial is all we set out to get, but this whole project really has raised awareness of a very important issue."
Salem
Mitchell and Venditozzi have high hopes for a Salem-style apology. In the world-famous Salem witch trials, around 200 people were accused and 30 were found guilty. Of those convicted, 14 women and five men were hanged.
One man was crushed to death for refusing to plead and five people died in jail.
Salem, between 1711 and 2001, "reversed the conviction" of all of those killed as witches. In 1992 a resolution was passed by the Massachusetts House of Representatives honouring those who had died. In 1992 a memorial park was created in Salem for those who had died with stone seats for each of those who were executed.
Mitchell added: "We chose International Women's Day as the deadline because this is largely a women's issue – 84% of those persecuted for witchcraft in Scotland were women.
"But it's symbolic because women are still not equal in society today. Women were not safe then and they are not safe now. The ways we are not safe might be different, but they may be the same.
"The idea with witchcraft was that women were much easier for the devil to persuade than men because they were physically and intellectually weaker. Scroll forward to the 21st Century and women are still considered inferior."
Venditozzi added: "People have said what's the point of trying to change the past – but it's actually the opposite.
"We want people to understand how women were treated in the past as a means of ensuring it doesn't happen in the future."
---
Confirmed innocent
A pardon and apology to the supposed witches of Scotland would only be the latest righting of a judicial wrong after people have been exonerated years, sometimes generations, after being convicted of often the most heinous crimes.
Henry Ossian Flipper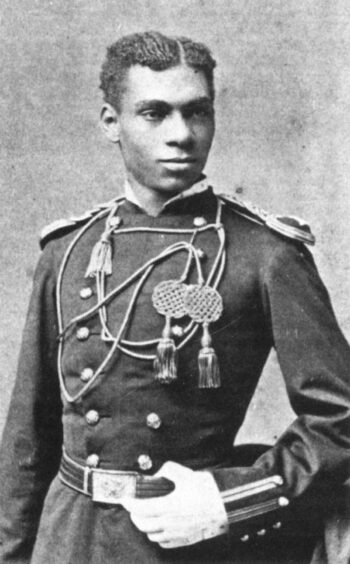 On February 19, 1999, President Bill Clinton granted the first posthumous presidential pardon in US history. The recipient was Lt. Henry Ossian Flipper, the first African-American graduate of West Point and the first African-American commissioned officer in the regular United States Army. Lt. Flipper was dismissed from the Army in 1882 after a court martial, for conduct unbecoming an officer and a gentleman. His court martial and dismissal were long seen as racially motivated.
Myles Joyce
Myles Joyce was pardoned for a crime he did not commit – nearly 140 years after he was hanged. Joyce was executed in December 1882, along with two other men, for his part in the murder of five members of the same family, despite his co-accused insisting he was innocent. But in 2018, he was granted a posthumous pardon for the Maamtrasna murders by Irish President Michael D Higgins.
Gay and bisexual men
Thousands of gay and bisexual men convicted of now abolished sexual offences were posthumously pardoned in 2017. The general pardon is modelled on the 2013 royal pardon granted by the Queen to Alan Turing, the mathematician who broke the German Enigma codes during the Second World War. He took his own life in 1954, at the age of 41, after his conviction for gross indecency.
Birmingham Six
The Birmingham Six were Irishmen who had been living in the West Midlands city at the time of two city centre pub bombings in 1974, in which 21 people were killed. On March 14, 1991, Hugh Callaghan, Patrick Joseph Hill, Gerard Hunter, Richard McIlkenny, William Power and John Walker – who, in 1975, were all sentenced to life imprisonment – walked free, after fresh scientific evidence threw "grave doubt" on evidence, according to the appeal judge.
Miners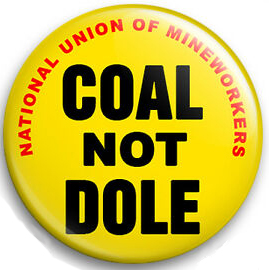 Hundreds of men convicted of offences during the 1984 miners' strike are to be pardoned by the Scottish Government after an independent review of the divisive dispute. Around 500 Scottish miners were arrested and 200 of those were sacked by the National Coal Board – about 30% of the UK total, even though only 7% of the UK workforce worked at Scottish pits. A Miners' Strike Pardons Bill was announced last month.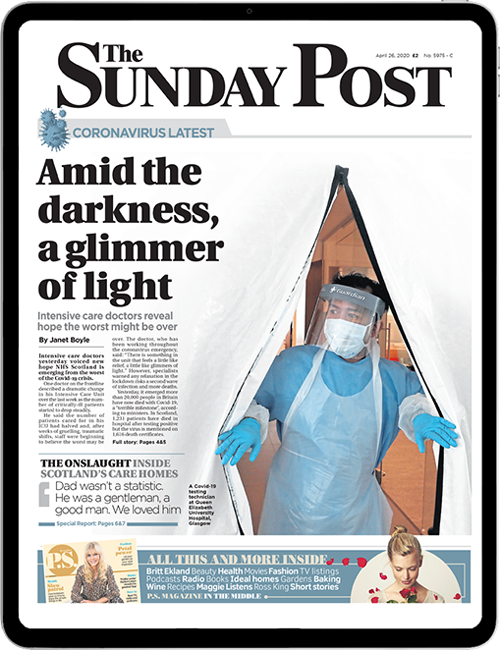 Enjoy the convenience of having The Sunday Post delivered as a digital ePaper straight to your smartphone, tablet or computer.
Subscribe for only £5.49 a month and enjoy all the benefits of the printed paper as a digital replica.
Subscribe