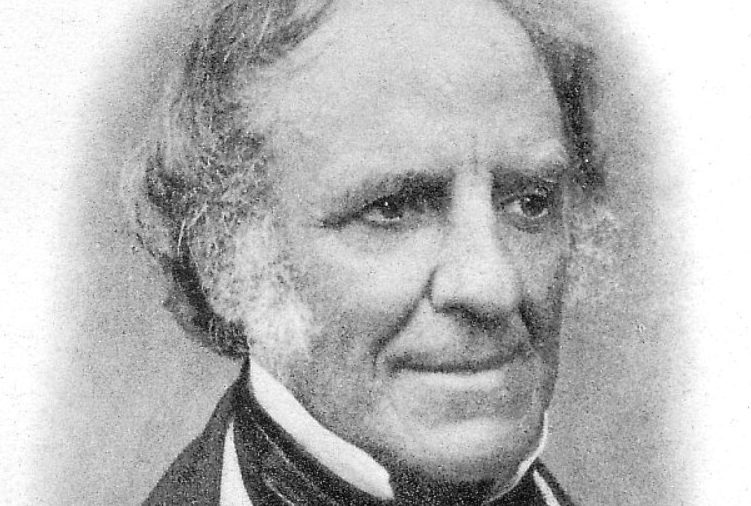 IF you've ever had the pleasure of sleeping on a waterbed, you'll know that they're a delight once you get used to them.
You may not be aware, though, that the waterbed celebrates its 185th birthday this year, and it was invented by a very clever man from Arbroath.
Neil Arnott, born in the north-east Scottish town on May 15, 1788, would become a very highly-regarded physician and show an inventiveness unusual for his era.
He would also come up with a smokeless fire grate, ventilation and heating breakthroughs, the Arnott Stove and various scientific publications.
Having graduated with distinction at the University of Aberdeen's famed Marischal College, Arnott then studied in London and at just 18 became full surgeon to an East Indiaman.
He made two visits to China as surgeon for the British East India Company and then settled in London where his reputation would grow and grow.
Arnott, in fact, looked after the French and Spanish embassies, and you wonder where he found the time to come up with his incredible inventions, too.
It was in 1833 that he gave us the first form of waterbed. Dr Arnott's Hydrostatic Bed, as it was known, had been created to help invalids avoid bedsores.
A bath of water covered with rubber-impregnated canvas, and a lighter bedding on top, it worked a treat. The modest Arnott, however, didn't choose to patent the idea.
He wanted to let everyone else adapt it for their own uses, not the sort of generosity you would always expect in our day.
Waterbeds were soon being mentioned in all sorts of places.
North And South, Elizabeth Gaskell's great novel of 1855, mentioned Mrs Hale using a waterbed to improve her health.
HG Wells' The Sleeper Awakes saw the protagonist, Graham, put on a waterbed in a glass case during his 103-year coma. Nice and comfy, for that length of sleep.
Mark Twain even mentioned a waterbed in a New York Times article, describing how "In the infirmary will be kept one or two waterbeds for invalids whose pains will not allow them to be on a less yielding substance."
With the patent option not taken up by Arnott, various people would attempt to make their own kind of waterbeds.
Such as science fiction writer Robert A. Heinlein, who described waterbeds that were used for therapeutic purposes in several novels including the classic Stranger In A Strange Land.
It came out in 1961, just seven years before the first widely-available modern waterbeds, which were made by Charles Prior Hall.
Hall was granted a patent, having come up with his design while still at university in San Francisco. He first called his invention "Liquid support for human bodies."
It reached an amazing peak in 1987, when 22 per cent of America's domestic mattresses sold were waterbed ones.
In the Seventies, waterbeds had a reputation as being popular with passionate couples, and the whole image of them was a bit saucy.
It hadn't changed, according to Hall, by '87, when he admitted customers "Bought it for the sensual part of it."
That side of it, of course, featured heavily in advertising campaigns, and you do wonder what Mr Arnott from the 1800s would have made of all this sordid stuff!
He would be glad, though, to know that the waterbed is still prized for helping those with back pains and other ailments and still helps avoid dreadful bedsores.
And for that, 185 years of great undisturbed, dreamy floating sleeps later, we should all be very grateful.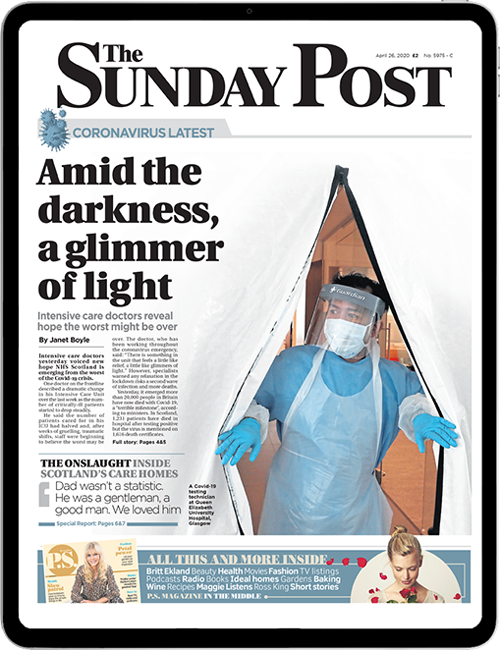 Enjoy the convenience of having The Sunday Post delivered as a digital ePaper straight to your smartphone, tablet or computer.
Subscribe for only £5.49 a month and enjoy all the benefits of the printed paper as a digital replica.
Subscribe