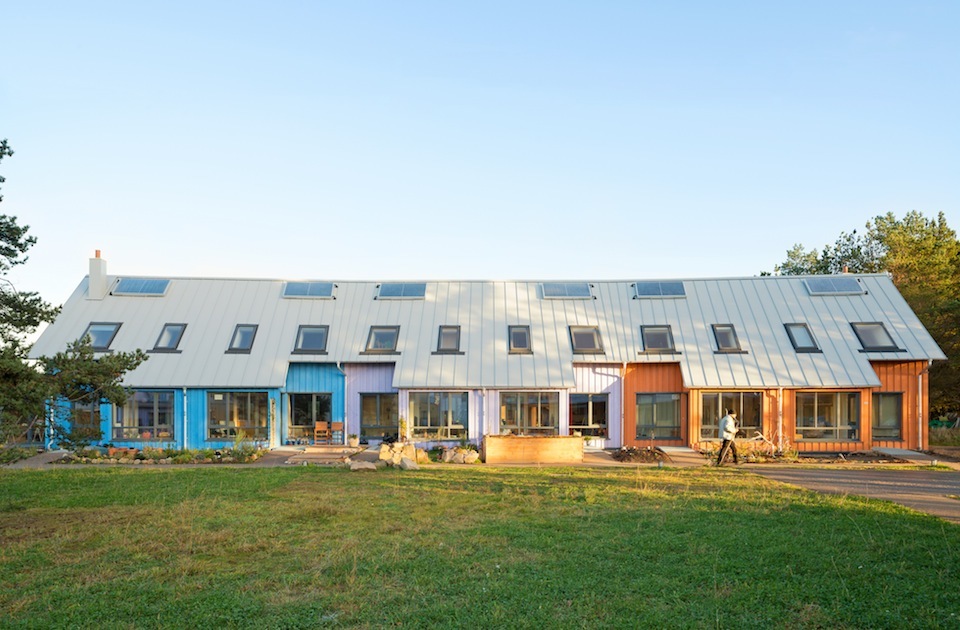 LONELINESS is a quietly growing epidemic affecting the population of Scotland, with over two fifths of the country admitting to experiencing isolation and unintentional solitude. 
A lack of social contact caused by residential isolation is often a main factor of loneliness for people with a fifth of Scots saying they have limited social contact with their neighbours and that they don't have a strong sense of belonging to their local community.
But, a growing faction of initiatives across Scotland are aiming to tackle the loneliness epidemic through the introduction of cohousing projects, which aim to bring back community and neighbourly connections to those lacking.
What is cohousing? 
Beginning in Denmark in the 1970s, cohousing communities began life as a way for families to take the strain off parental loneliness and childcare expenses.
Now a burgeoning movement in the UK, cohousing communities offer residents their own home with access to a number of communal facilities, often in the form of a common building.
---
"What cohousing offers is a completely different way of living. It's an alternative to financial problems, but it's also an alternative to social problems."
---
Instead of having to build friendships from scratch, socialisation and connections are built into the community as residents are encouraged to gather for events or eat together a few times a week.
Cohousing in Scotland
One of a number of new Scottish initiatives is Penington House, a cohousing project in the pipeline in Glasgow, whose aim is to provide neighbourly care to the over 50s – a group particularly at risk of loneliness. The project currently has around 100 people interested in living in the space.
Penington House director, Anne McInnes was working as a nurse in a care home when she saw how lonely her patients were. She witnessed how some no longer had friends, or family, or anyone to care for them other than those being paid to do so.
"I just didn't want that to happen to me," she said. "I live on my own. But I don't want to be alone.
"When I'm feeling isolated I can get very low and then you feel like you're being a burden on your family asking them to come and see you.
"I just wanted to live somewhere where I could rely on my neighbours – where, if I was having a bad day, I could walk out of my house and there would be people there immediately ready to talk to."
---
Lacking social connections is a comparable risk factor for early death as smoking 15 cigarettes a day
---
The group's treasurer Barbara Potter also feels that cohousing would benefit her mental health and feelings of belonging immensely, as she struggles with being alone:
"I've lived on my own and I know that I'm just not good at caring for myself when I'm lonely. I don't eat properly for example," she said.
"But in a cohousing situation, there would be opportunities to eat with others on a regular basis, which would encourage healthier attitudes to things like cooking."
Barbara also believes that small community connections more prevalent in villages are a much healthier way of living and should be available for people feeling lonely in cities:
"Before I came to Glasgow I lived in North East Scotland in a very community-orientated village.
"There was a lot of foot traffic to the local shop, so people knew each other and would pick up their neighbour's papers for example.
"That sense of community was what I identified as part of cohousing – that you weren't necessarily living in each other's pockets, but there were times when you came together and felt part of something."
Research has shown that lacking social connections is a comparable risk factor for early death as smoking 15 cigarettes a day, and is worse for us than well-known risk factors such as obesity and physical inactivity.
"Instead of becoming depressed because of loneliness and then relying on pills or the health service to help you, living in a community where you speak to people every day helps to eliminate that, and could help take strain off the NHS," said Ms McInnes.
Is cohousing practical?
While cohousing has numerous benefits in terms of the elimination of loneliness, another Glasgow based initiative, Clachan Cohousing is hoping to prove co-housing can also have financial  plusses.
Clachan Cohousing is basing its proposed community on LILAC (Low Impact Living Affordable Community), a cohousing project in Leeds which operates on Mutual Home Ownership, the only type of its kind to exist in the UK.
The group's founder, Martin Graham, has also suffered from loneliness, but says the financial benefits of cohousing is the main draw for him, as he explains how the mutual ownership works: "Residents pay a 10% deposit towards the build cost of their home, and then pay 35% of their income towards paying off the equity.
"So everyone pays the same proportion of their income towards the project, which means it is opened up to people of a number of differing incomes, opening up options to those who have been priced out of certain housing areas.
"If residents decide to leave, they get their money back in the form of equity, which they can then use to buy another property."
---
"…over the next 25 years [cohousing could make] up to 5% of the market"
---
Matt Bridgestock, director, architect and planner at John Gilbert Architects has also spoken about the benefits of cohousing for people unable to keep up with rising house prices:
He said: "With house prices rising quickly, squeezing out our older and younger adults, co-housing in whatever form can help with affordability, reducing resources and delivering high quality, innovative new housing."
However Pennington House admits there are certain drawbacks associated with shared ownership, including the potential of extra costs and disagreements on what to spend money on.
"Like every group, there will be disagreements," said Ms McInnes. "But I think if it's laid out at the start what each group's ethos is there will be less.
"As well, everyone involved in the project gets to know one another long before they move in to the community, so this gives people a long time to figure out whether it's the right thing for them."
Housing of the future? 
The number of cohousing projects in the UK has increased gradually over the last few years and the three currently in the pipeline in Scotland highlight a growing demand here. But does this mean cohousing could be a viable line of home ownership moving forward?
"We imagine that over the next 25 years [cohousing could make] up to 5% of the market," said Mr Bridgestock.
"This would equate to around 40 projects per year with an initial eight project pilot scheme (approximately 200 units) spread across Scotland."
Both Clachan Cohousing and Pennington House have been in negotiations with Glasgow City Council over land in the city, with Clachan hoping to set up their community in Maryhill.
"We're basically copying what's going on elsewhere and we're hoping people in Scotland can then copy the model that we have. It's working really well in the Netherlands for example," said Mr Graham.
"There is a real need for different types of housing options that are currently available for people in Scotland.
"People are either forced to rent privately which is extremely expensive; or try to get on the housing ladder, which can be very exclusive and sucks up you're income; or get into social housing where there's very limited availability.
"What cohousing offers is just a completely different way of living. It's an alternative to financial problems, but it's also an alternative to social problems.
"It's not just building houses – it's building community, connections and ultimately helping to build happiness."
Find out more about cohousing in Scotland:
www.diggersanddreamers.org.uk/clachancohousing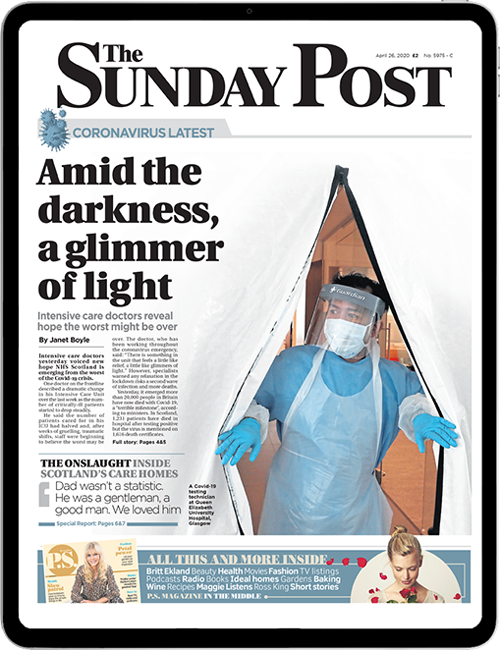 Enjoy the convenience of having The Sunday Post delivered as a digital ePaper straight to your smartphone, tablet or computer.
Subscribe for only £5.49 a month and enjoy all the benefits of the printed paper as a digital replica.
Subscribe