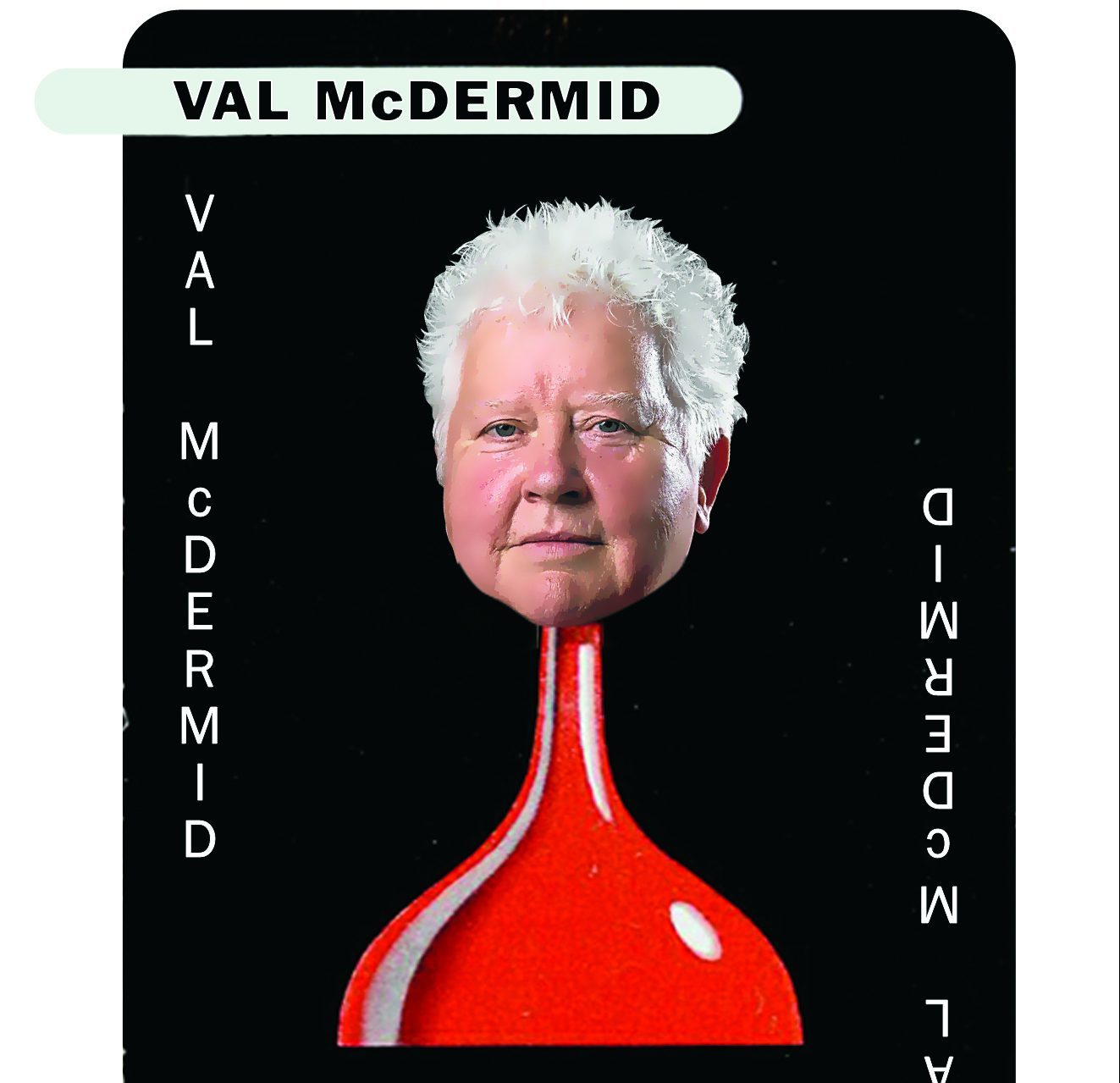 AS the fireworks fade over the Edinburgh skyline this Hogmanay, they will be replaced by a Message From The Skies.
Despite its name this is not something biblical, rather the stream of words that will illuminate buildings and landmarks across the capital is an innovative new approach to promoting literature.
A specially-commissioned short story by crime writer Val McDermid will be projected on to sites around the city from New Year's Day until Burns' Night, encouraging locals and visitors alike to take part in a walking tour through Edinburgh's historic streets.
And Scotland's Queen of Crime hopes her story, New Year's Resurrection, will resuscitate the popularity of a forgotten 19th Century Scottish novelist, Susan Ferrier, who once outsold Jane Austen.
Susan will be integral to the plot of Val's story, which also promises themes of murder and suspense that readers have come to expect from the author of The Wire In The Blood.
Val is excited not only about seeing her latest tale spectacularly projected on to some of Edinburgh's most iconic sites, beginning with The Signet Library, but also to return Susan to the limelight.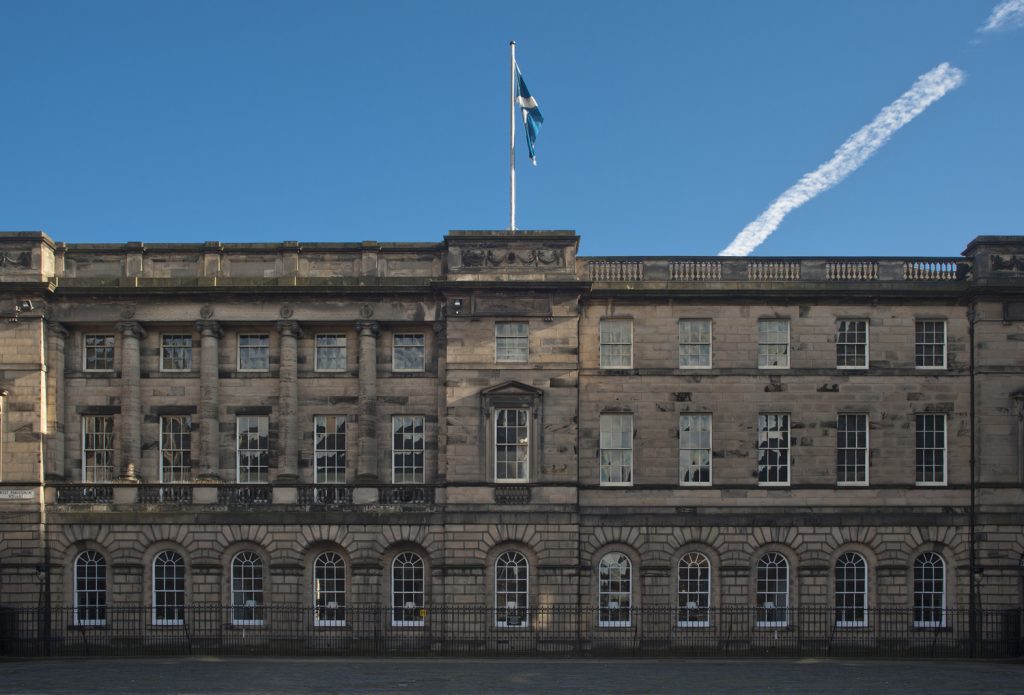 "Underbelly, the company behind Edinburgh's Hogmanay, wanted to do something that would extend the spirit of the time into January – something uplifting and exciting," said Val.
"They came to me with the project, which was to write a short story that could be split into 12 pieces and would connect with Edinburgh's status as UNESCO City of Literature.
"The projections are marvellous – some have scrolling text, some you can walk through and others have just a small amount of words.
"It had to be something that would be just as exciting for Edinburgh people as to someone from overseas.
"I'm really excited to see it – we'll probably have a run-through in the middle of the night at some point.
"It will be quite a sight. The great thing is you can do it all in one go or split it up."
Val discovered Susan's work while studying at Oxford.
"Over the years I've found out more about her and she seemed an obvious choice for a project like this," she explained.
"Most people don't know Susan. She was very popular and hugely successful, outselling Austen in her lifetime. Sir Walter Scott said she was best placed to carry on his mantle.
"I don't know why she disappeared from sight, as she was a great storyteller and had a broad scope to her work.
"Her first book, Marriage, is being republished this month, so after a period of obscurity people will be able to buy her work again."
The re-release of Susan's book comes on the eve of the 200th anniversary of its initial release in 1818, when it was published anonymously.
The first edition of 1500 copies sold out within six months at a guinea a time, an achievement most authors took years to accomplish, and at first people believed it had been written by Sir Walter Scott.
She went on to write a further two novels, which Val called "sophisticated and worldly" as well as being "observant, witty and throwing wide a window on Scottish social life of the period" in her foreword to Marriage's re-release.
Message From The Skies, which will be accompanied by a score written for the project, also has an app filled with additional content about the story and the buildings, and will translate Val's story into seven languages – French, German, Italian, Japanese, Mandarin, Polish and Spanish – as well as reading the text in English to visually-impaired audiences, making it accessible to as many people as possible.
The project has been supported by Creative Scotland and Val was happy to see the body's budget increased in the Scottish Government budget.
She was one of many high-profile figures to put their name to a letter to the Government pleading for there to be no cuts to the budget for arts and literature.
It was subsequently announced the organisation would actually receive an increase in funding.
Val said: "There are all sorts of importance to supporting the arts – obviously the cultural ones for people who live here, but it's also a huge earner for the country.
"People come here on holiday because they have read the books or watched the films set here. It's not just about supporting obscure poets. We all benefit."
As for Hogmanay, Val says she won't be participating in the world famous street party, choosing a more sedate option instead.
"Hogmanay will be a night with the family," she smiled. "It's nice to step out of the front door and watch the fireworks, but it'll just be quiet for us."
Val's big moment in the city will arrive the following day, and she can't wait.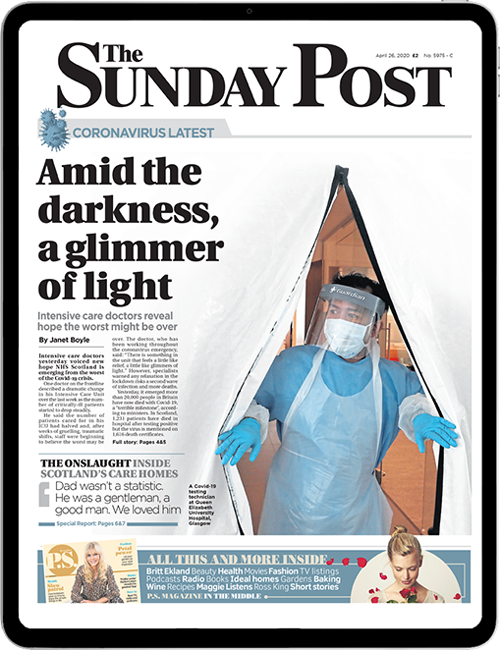 Enjoy the convenience of having The Sunday Post delivered as a digital ePaper straight to your smartphone, tablet or computer.
Subscribe for only £5.49 a month and enjoy all the benefits of the printed paper as a digital replica.
Subscribe