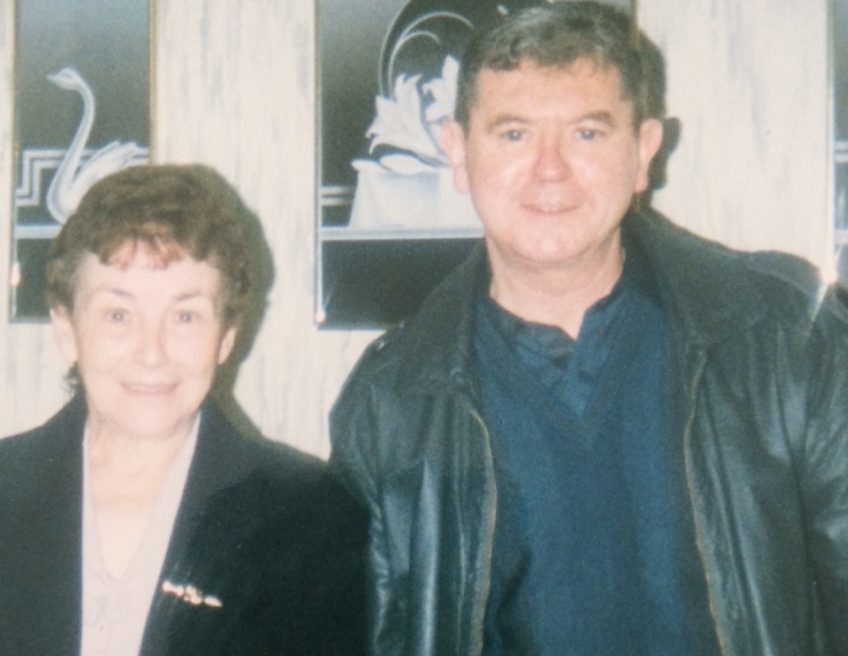 HE'S one of Scotland's most famous comedy creations.
A string vest, stained headband and crumpled old suit was the uniform of street philosopher Rab C Nesbitt.
Now, more than 30 years after creating the controversial character, Ian Pattison has revealed the inspiration for Rab.
The writer, who refers to Rab as a "jovial psychotic", says the Govan chancer's character traits were defined by Ian's uncle, Bernard, while his wardrobe choices were based on a chance encounter with a stranger years earlier.
"Uncle Bernard, who's no longer with us, was what we would euphemistically call a character," Ian said.
"He was rarely in employment – his employment was to be Bernie, a one-man community radio, disposing humour and black eyes.
"He used to call up to the house if there had been an altercation and say 'give me my fighting denims'!
"I remember on one occasion, we – me, my mum and two brothers – were on holiday in Rothesay. It rained every day but a highlight was Bernie coming over to join us.
"He went to the pub the first couple of days, but when he saw our faces as he went to go out again, he said to put the kettle on and started to tell us about his life. It was funny – not jokes, but taking the ordinary and making it extraordinary with a turn of phrase.
"I thought it was remarkable and that was the turning point for me – seeing a Govan man being funny.
"Years later, Bernie went to see Gregor doing a one-man Rab show at The Pavilion and he said afterwards that he thought he had planted a seed in me that day in Rothesay."
However, the credit for Rab's unmistakable dress sense lies elsewhere.
Ian explained: "Back when I was looking for an idea for a character, I recalled a chance sighting of a man I saw in Govan one Saturday afternoon. He was wearing his good suit with a vest underneath, which seemed a bit off, and I wondered why. I decided he had probably kept his shirt good for the night out.
"Decades later I remembered this and wrote a monologue based on him."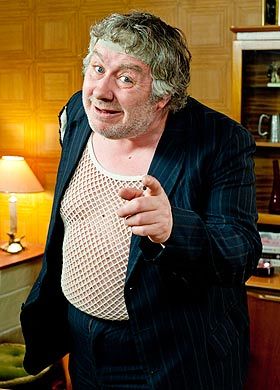 Ian tells the story of Rab C in a new Radio Scotland documentary, I Will Tell You This! My Life With Rab C Nesbitt, which airs on Christmas Day at 12.45pm.
It features interviews with stars Gregor Fisher and Elaine C Smith, producer-director Colin Gilbert and locals from Govan, who give their thoughts on what Rab did for the area.
Opinion was split, with one saying Rab "brought back the soul of Govan" while another said "he was negative for the Govan people".
As someone who was born and brought up there, Ian simply wrote about what he knew.
"I didn't fancy the shipbuilding life and at school I was only good at writing," he explained.
"I drifted through jobs for which I had neither aptitude nor interest. Decades later, I started to scribble again in my spare time."
Following Rab's eye-catching appearances on sketch show Naked Video, he was granted a Christmas special in 1988. This grew to 10 series, seven specials and two stage shows over the course of four decades, taking in serious subject matters like alcoholism and cancer and yet still managing to elicit laughs.
Elaine C Smith played Rab's long suffering wife, Mary Doll.
"The first Naked Video sketch featuring Mary had her described simply as 'wife of guy with bandage'," Elaine recalled.
"I had a black eye in the script and there became a debate. My feminism came to the fore. What is funny for me in comedy is that she's as up to hit him with an Irn-Bru bottle as he is her, that she's not a doormat. It has to be an equal footing.
"I love her, I know her, but I wouldn't want to live in the same close as her!
"I remember a woman stopped me in Buchanan Street and said no one does a Glasgow woman like you – that was one of the best compliments I've ever received, like winning an Oscar!"
And as for the debate over what the C in Rab C Nesbitt stands for, Ian ends the matter once and for all.
"I saw a film when I was 19 and skint called The Treasure of The Sierra Madre, which starred Humphrey Bogart. He played a character called Fred C Cobbs," said Ian.
"When I wrote Rab, I realised I need something distinctive, some spurious dignity to make him stand out, and I remembered the movie character name."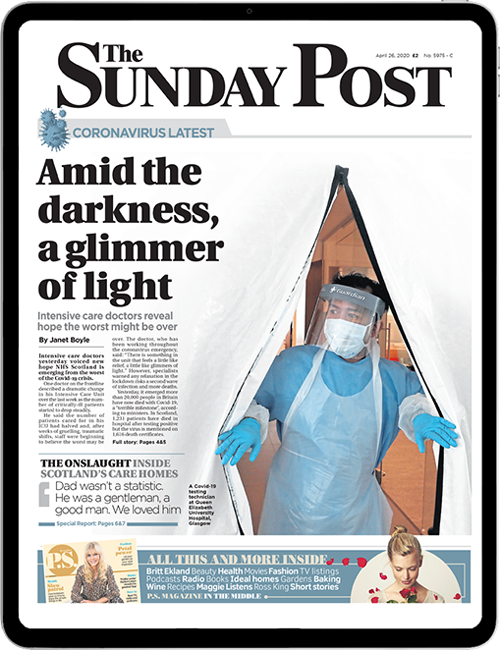 Enjoy the convenience of having The Sunday Post delivered as a digital ePaper straight to your smartphone, tablet or computer.
Subscribe for only £5.49 a month and enjoy all the benefits of the printed paper as a digital replica.
Subscribe