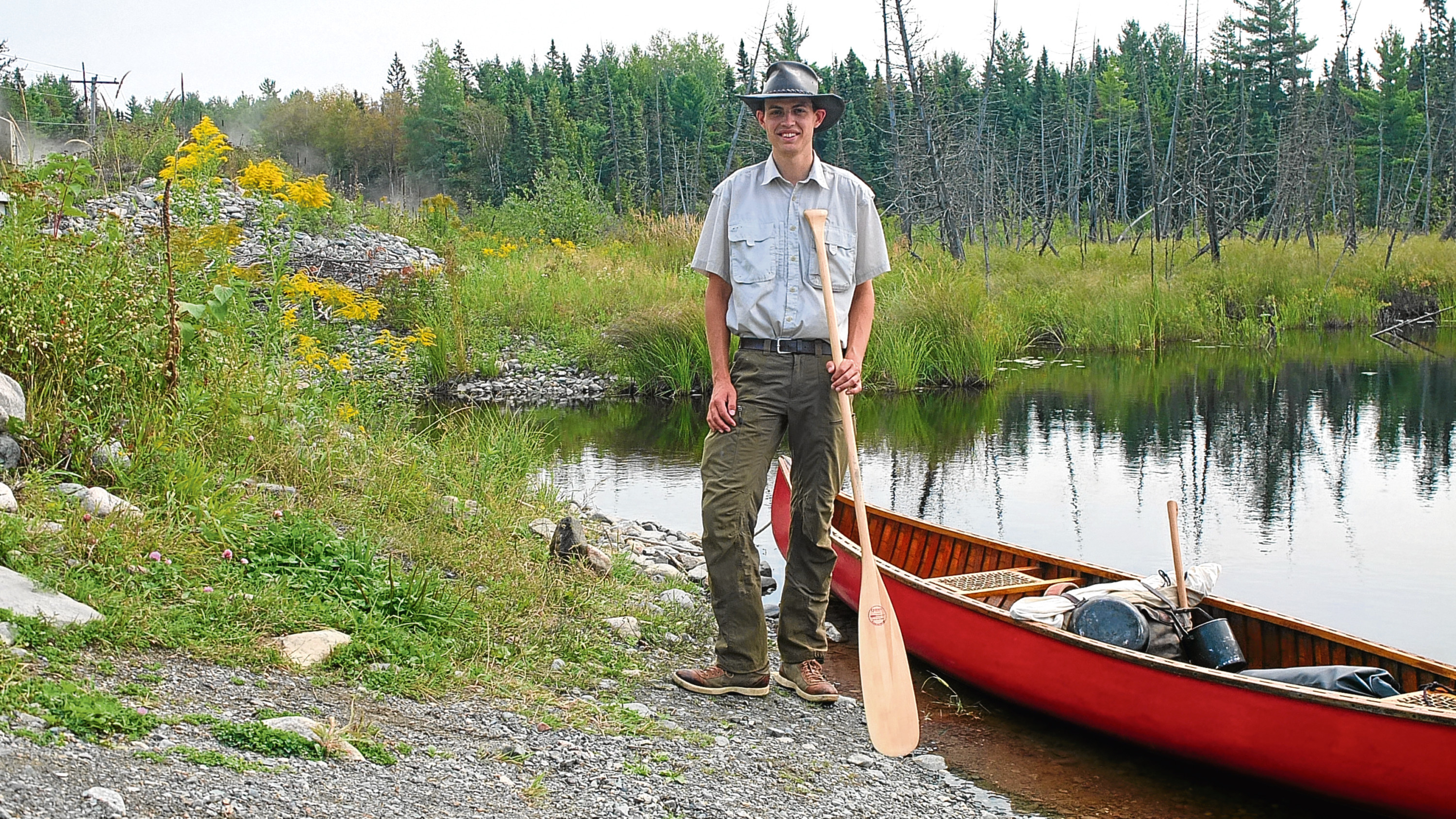 A SCOUT leader inspired by Ray Mears is now building Native American canoes in the Canadian wilderness.
Angus Simpson left bustling city life in Scotland behind so he could pursue his love of the outdoors in a remote part of Ontario.
Having grown up watching British expert Mears' shows about bushcraft, he's always been interested in survival.
Moving to Canada meant the 25-year-old engineer could spend all his spare time trekking and canoeing in remote areas, where he has already come face to face with a frightening array of wild beasts.
And the Strathclyde University graduate has also learned how to build Native American canoes made from birch bark, sealed with bear fat and spruce tree resin.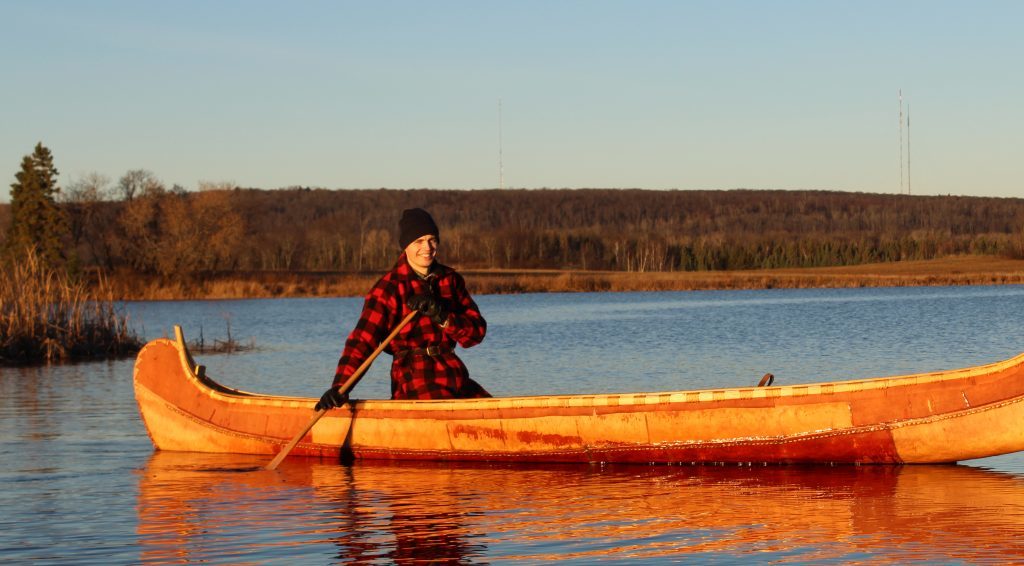 He's been producing his latest batch of canoes using fat from a bear that his friend shot.
Such is his prowess that he's even made radio appearances discussing his work.
Angus, from Marykirk, Aberdeenshire, said: "I was inspired by reading survival books and watching Ray Mears' shows when I was growing up.
"I went to uni in Glasgow but would spend my weekends going hiking and practising my survival skills.
"I would light fires by rubbing sticks together, build shelters and sleep outside as well as track animals."
When The Sunday Post spoke to Angus, he was building a log cabin deep in the forest for his Scout group to use.
And it isn't the only rustic shelter he's stayed in. He has also slept out in the wilderness in a teepee.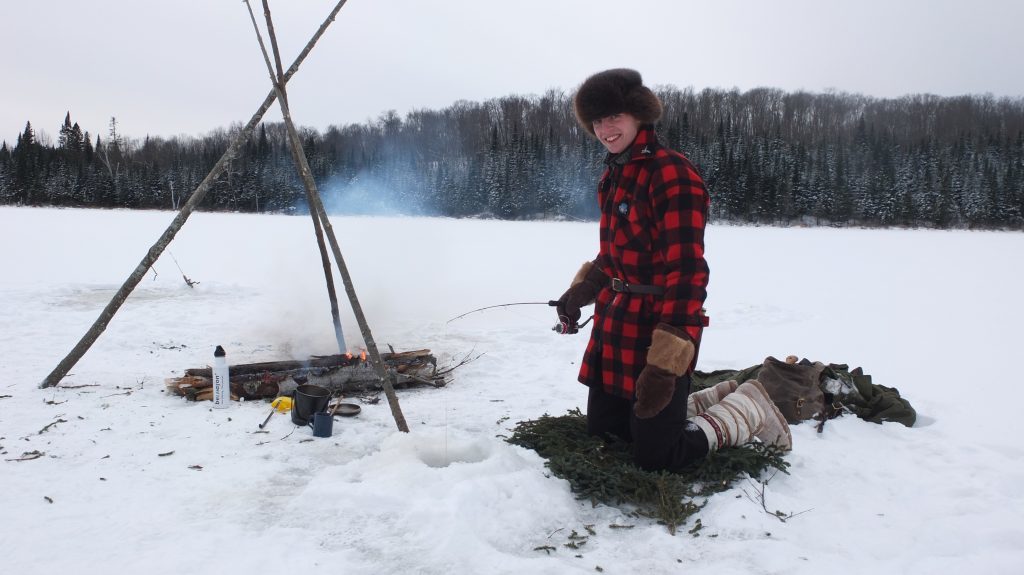 For Angus, nothing tops going off the beaten track.
He said: "I've gone trekking in the snow wearing snow shoes and fished through a hole in a frozen lake.
"In the summer I went on a two-week trip on a birch bark canoe through various lakes and valleys.
"I've seen wolves and lynx and coyotes.
"A big black bear got into my canvas food bag once.
"I got back to camp and found it had eaten everything."
However, despite his vast knowledge, Angus almost got lost in the middle of nowhere once.
He said: "I couldn't find the trail I was trying to follow. I went off into the bush to find it and realised I had got lost. Thankfully I used my map skills and compass to find my way back.
"If I got my compass bearing wrong I would have been really lost. At that point the nearest road was probably a two-day paddle away."
When his mum, Sheila, and dad, Howard, came to visit him, he took them exploring.However, they weren't keen to draw on his bush skills.
"My parents aren't into sleeping wild so we hired an RV," said Angus.
The more you learn the more you realise you don't know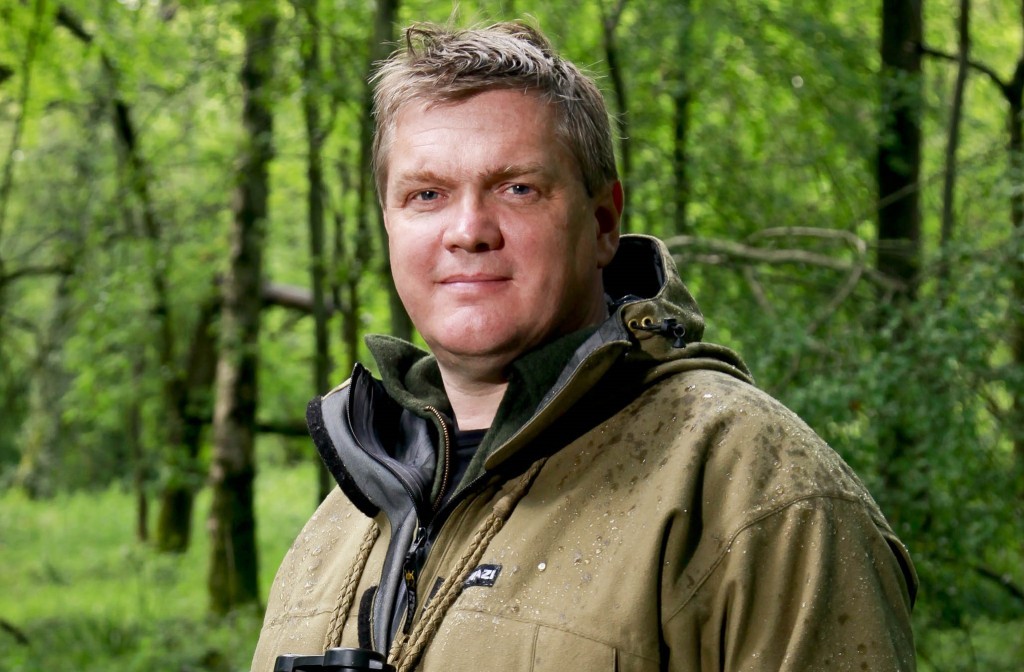 by Ray Mears
IT sounds like Angus is enjoying his life very much.
He's a pilgrim in the wild and I'm very happy for him.
Ontario is a beautiful part of the world.
I'm also very happy I've been able to encourage him to take those steps – it's wonderful.
With survival skills, the more you learn, the more you realise you don't know.
It encourages humility.
You're working with nature and nature's raw power. You are always a student.
As a Scout leader he's passing his enthusiasm on to future generations and enabling them to understand nature in a more intrinsic and closer way.
He's passing on skills and enthusiasm for something that's very special.
It's something that binds us very closely to the natural world.
When he's floating on his canoe, he's floating on a variety of things.
The canoe itself is made from natural materials.
Those, combined with the wisdom of the native people who invented that canoe, are allowing him to float on the water.
He's literally able to travel across the water on top of a knowledge of bushcraft which is a combination of human understanding of nature and natural resources.
I'm very pleased for him, I think it's great.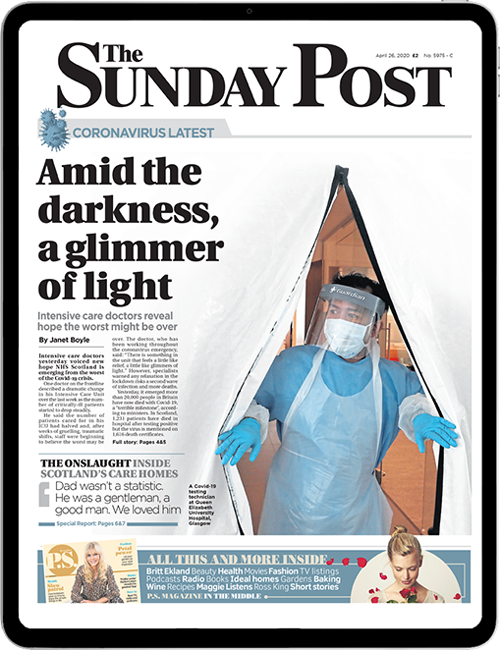 Enjoy the convenience of having The Sunday Post delivered as a digital ePaper straight to your smartphone, tablet or computer.
Subscribe for only £5.49 a month and enjoy all the benefits of the printed paper as a digital replica.
Subscribe