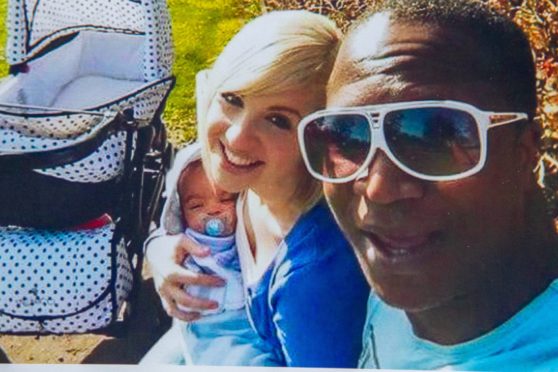 The family of a man who died covered in injuries after being restrained by police say they've been worn down by a five-year fight for answers.
Sheku Bayoh, 31, was pronounced dead after being held by up to nine officers in the street near his Kirkcaldy home five years ago today on May 3, 2015.
On the anniversary of his death, his family say they still do not know the truth of what happened. A public inquiry was announced last year after the Crown Office finally decided none of the officers involved nor Police Scotland would face any charges over the death.
Sheku's sister Kadi, 42, a nurse, of Edinburgh, said: "We are feeling down and miss Sheku so much. It's been five years and still there are no answers.
"We have long given up hope that any of the police involved will be held accountable. We just want to know why Sheku ended up dying in such a brutal way."
The family planned a memorial service at Templehall Community Centre, near where Sheku stayed with partner Collette, but had to cancel due to coronavirus restrictions.
Kadi said: "We will remember Sheku in our own way. Our mum stays with me and we will be in touch with family in London to remember him.
"We are fed up with the lack of justice and worn down by it all but we keep going in the hope the truth will finally come out."
The Bayoh family's solicitor Aamer Anwar said: "When I met the family and Collette within 24 hours of Sheku's death I warned them to prepare for the long-haul. I never expected it could take five years and more.
"From the moment Sheku died in police custody his family and Collette have been failed by those who have a duty to protect the public and uphold the law. Sheku did not deserve to die.
"A civil action will proceed against the Chief Constable but it is likely the Public Inquiry will take precedence.
"This case is a fundamental test of the accountability of those who claim to be our guardians of law and order. In a civilised society there must never be a hiding place for police who break the law."
Sheku, a dad-of-two, died after being restrained by officers responding to a report of a man carrying a knife. No weapon was found on him. A knife was later discovered by police nearby.
A post mortem revealed Sheku's body was covered in cuts and bruises, including a large gash on his head. He had a broken rib and petechial haemorrhages – a sign of asphyxiation – in his eyes.
He had taken the drugs MDMA and flakka and the cause of death was recorded as sudden death of a man intoxicated by these drugs "while being restrained".
It took 32 days for police officers involved to provide statements to investigators. After years of deliberations, no one was ever charged with any offence over the death.
In addition to the public inquiry, Sheku's family are suing Police Scotland's Chief Constable for £1.8 million.
Police Scotland said: "Our thoughts remain with Sheku Bayoh's family and friends following his death. During a meeting with the family in December, Chief Constable Iain Livingstone reiterated his personal condolences, and those of the service, and undertook that Police Scotland will participate fully in the Public Inquiry."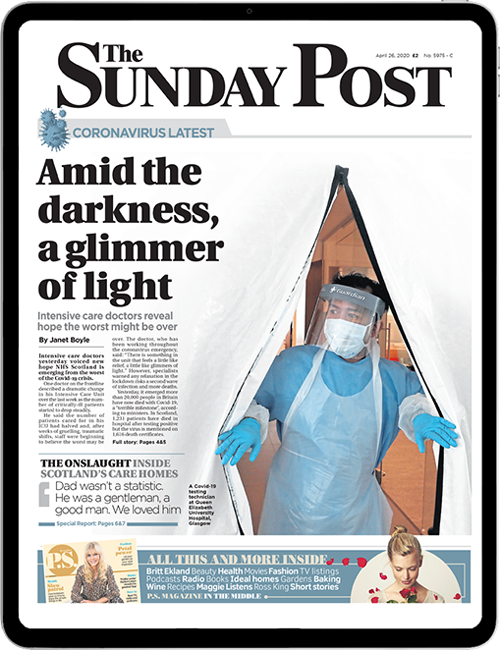 Enjoy the convenience of having The Sunday Post delivered as a digital ePaper straight to your smartphone, tablet or computer.
Subscribe for only £5.49 a month and enjoy all the benefits of the printed paper as a digital replica.
Subscribe