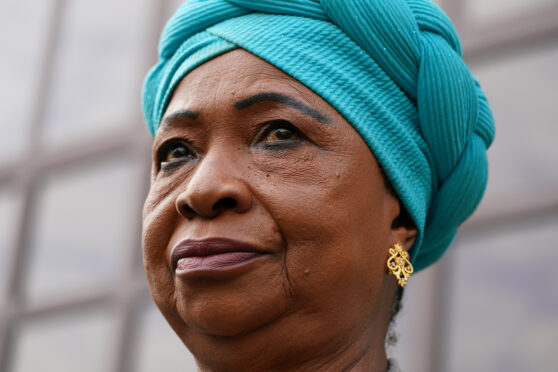 The family of Sheku Bayoh believe they have been vindicated by evidence heard at the inquiry into his death.
The lawyer for Bayoh's mother and sisters, Aamer Anwar, said it can no longer be disputed that Bayoh was unarmed when arrested by police in Kirkcaldy in May 2015.
The father of two, who was originally from Sierra Leone, died aged 31 after he was restrained on the ground by officers. They were responding to reports of a man behaving erratically and brandishing a knife. While witnesses described Bayoh, who had taken drugs, brandishing a knife earlier, he was unarmed when challenged by police.
The first block of evidential hearings has now concluded and chair Lord Bracadale said the inquiry will resume in November.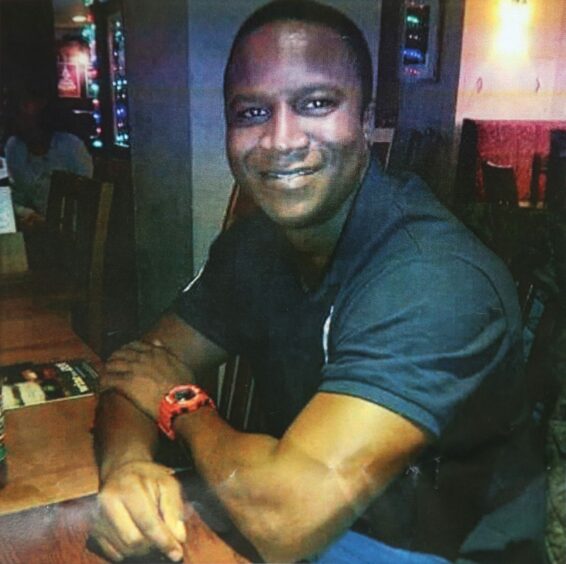 Anwar said: "The evidence has been so explosive, the family are in disbelief. They feel absolutely vindicated. The fact, which the police can never dispute now because it's been shown in evidence, is Sheku was unarmed and he didn't deserve to die. The family are horrified at the police officers' inability to accept the facts and their denials of racism.
"What has been critical, for the family, is the eyewitness evidence as well as the medical evidence. For seven years all they have heard from those representing police officers is, 'Wait for the inquiry and you will see the scientific evidence.' Well, where is it?
"They also thought at least one officer would have the decency to turn around to the mother and the sisters, who were sitting within metres of them, and pay their condolences. It's simple, basic human decency to express remorse for a human being that is dead. Not one had the decency to do that. That was shocking."
The inquiry is examining the circumstances of Bayoh's death, how police handled the aftermath, and whether race was a factor. Anwar said: "One of the most significant moments was when the Chief Constable's QC laid out that it's not good enough for Police Scotland to be non-racist, it had to be anti-racist. The family thought it was a really important moment that the person in charge of the police service said he required it to be anti-racist. Ultimately, for the family, the real test of the inquiry will not be the sympathy that's expressed for them but whether Scotland is going to show real change can take place in what is an unaccountable, all-powerful justice system."
The Scottish Police Federation, which represents the rank and file, said it wouldn't comment until the inquiry concludes.
The evidence so far
The initial hearings investigating the death of Sheku Bayoh ended on June 29 and will resume in November. Here is what we have learned:
Sheku Bayoh died on Sunday, May 3, 2015, after he was detained by officers in Hayfield Road, Kirkcaldy, Fife. He was 31, a father of two, and a refugee from the civil war in Sierra Leone who had lived in Fife for 15 years. He was restrained by officers on the ground after they received reports of a man with a knife behaving erratically. He lost consciousness and was pronounced dead at Victoria Hospital.
The fight
On May 13 the first witness, Zahid Saeed, a friend of Bayoh since they were teenagers, said on the morning of his death they had a drug-fuelled fight after Bayoh accused Saeed of being an undercover police detective. The pair had been watching a live boxing match that was screened in the early hours of May 3 in the UK. In an official statement, Saeed said Bayoh asked him if he was CID and punched his head as he turned to walk away. Saeed told the inquiry Bayoh was not a dangerous person and blamed drugs they both took that night for temporarily changing his personality. Saeed had six different injuries, including bruising to his face.
The knife
After the fight, Bayoh went back inside, emerging with a kitchen knife, according to a neighbour, Neil Morgan. Morgan was one of six witnesses who told the inquiry Bayoh was in possession of a knife. He said Bayoh was a friendly neighbour and he felt comfortable challenging him. He told Bayoh he should not be carrying a knife and warned him he could be arrested. Bayoh then attempted to demonstrate the blade wasn't sharp by poking Morgan's stomach with it, before walking off.
Shortly after, witness Harry Kolberg said Bayoh punched his car as he was driving with his son, who said he saw Bayoh holding a knife. And former police officer David Grey, driving in the area that morning, told the inquiry he saw Bayoh holding a knife. Witnesses could not confirm a kitchen knife found near where Bayoh was held by police was the same one. Nurse Linda Limbert, who tried to save Bayoh's life, said she saw him brandishing a knife.
The arrest
The inquiry was told Bayoh didn't have a knife when the first officers arrived at the scene and it took 75 seconds to restrain him. Police said he punched one officer, stamped on another, was hit with a baton, sprayed with police-issued irritant and brought to the ground. A radio transmission from a PC Smith said: "Officer has been punched to the back of the head. No obvious serious injuries. Male secure on the ground." Five minutes later Acting Sergeant Maxwell said: "This male has attacked PC Short quite violently. As a result he was sprayed with CS and PAVA and batoned."
The stamp
Officers told the inquiry PC Nicole Short was stamped on by Bayoh after she fell to the ground in the fracas.
However, Dr Katherine Mitchell examined PC Short at about 8.10am and said she had "no obvious injury on her chest". Later that day forensic medical examiner Dr Gillian Norrie found no injury to the region.
Analysis by Laura MacPhie, who works at the Scottish Police Authority's mark enhancement laboratory, was supported by Alison Marven, a laboratory colleague, who said that there was "insufficient detail" to match Bayoh's bootprints to a mark found on a vest worn by Short.
A man who watched the arrest said he did not think the stamp could have happened. Kevin Nelson, in his inquiry statement, said: "He hit her, but he didn't stamp on her."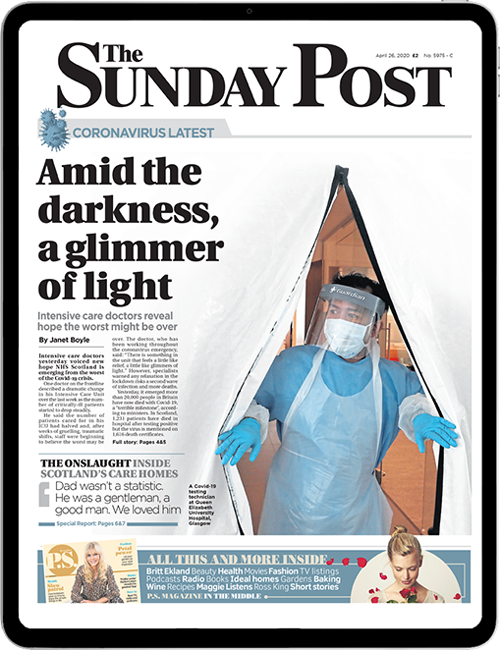 Enjoy the convenience of having The Sunday Post delivered as a digital ePaper straight to your smartphone, tablet or computer.
Subscribe for only £5.49 a month and enjoy all the benefits of the printed paper as a digital replica.
Subscribe