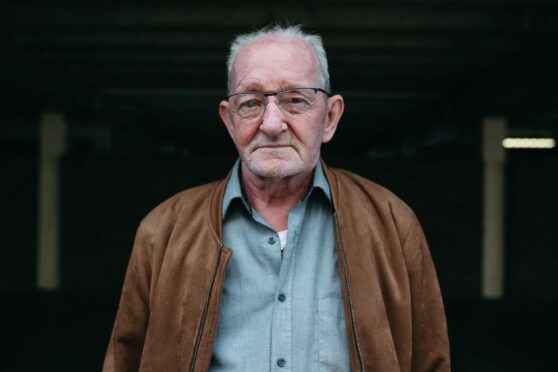 A woman with sepsis and pneumonia died in custody after being passed through three police stations and a sheriff court where, finally, a nurse realised she was perilously ill.
The father of Caroline McLeod today accuses Scotland's justice system of failing her in life and death, saying no one has been held accountable for her death at 42. She died after being passed between three different police stations as her deteriorating health went unnoticed by Police Scotland officers and civilian staff.
A sheriff ruled her death could not have been prevented but her father Robert said the Fatal Accident Inquiry into the death of his 42-year-old daughter was a "bad joke" and said he remains angry that he was prevented from speaking at the hearing, adding: "Lives like my daughter's seem cheap in Glasgow. The police see so many people suffering through addiction that they no longer see human beings at all. The system is broken.
"Caroline was clever, loved to read and was good at school. She was a lovely girl who just lost herself to drugs.
"She went down the wrong path, I sincerely hope the daughters of those who had the chance to save her never go down that path."
Police Scotland figures released last September revealed 122 people had died in custody, or after contact with officers, in the previous seven years. One of them, the death of Sheku Bayoh in May 2015, is currently under investigation at a public inquiry.
In November, former Lord Advocate Dame Elish Angiolini called for investigations into deaths in custody to be treated with the urgency and resource of murders after being asked to review forces in England and Wales.
Ms McLeod had been found wandering in the street wearing just pyjamas and a coat at 9pm on September 30, 2019. She was incoherent and police were called. Officers arrested her because of two outstanding warrants for her.
She was taken first to the city's Baird Street police station, then Stewart Street then Govan. A police sergeant at Stewart Street believed the mother of two was "high-risk" and should be seen by doctors. However, according to the FAI report, the sergeant at Govan "did not have any concerns about Ms McLeod's welfare and determined that she did not require to be seen by a healthcare professional".
She was described as "confused, unkempt, and possibly under the influence". Taken to Glasgow Sheriff Court at 8.36am the next morning, staff for private security Geoamey eventually became concerned for her welfare and alerted a court nurse who called an ambulance at 5.31pm.
Her father said: "I got a message that she was in hospital and went up to see her. When the life support machines were being turned off, I couldn't bear to be next to her watching her die. I had to sit outside."
McLeod, lives close to Stewart Street police station, and said: "It is horrible to think at one stage, she was sick in a police station 50 yards or so from my front door. She was there, fatally ill, and I didn't know a thing. "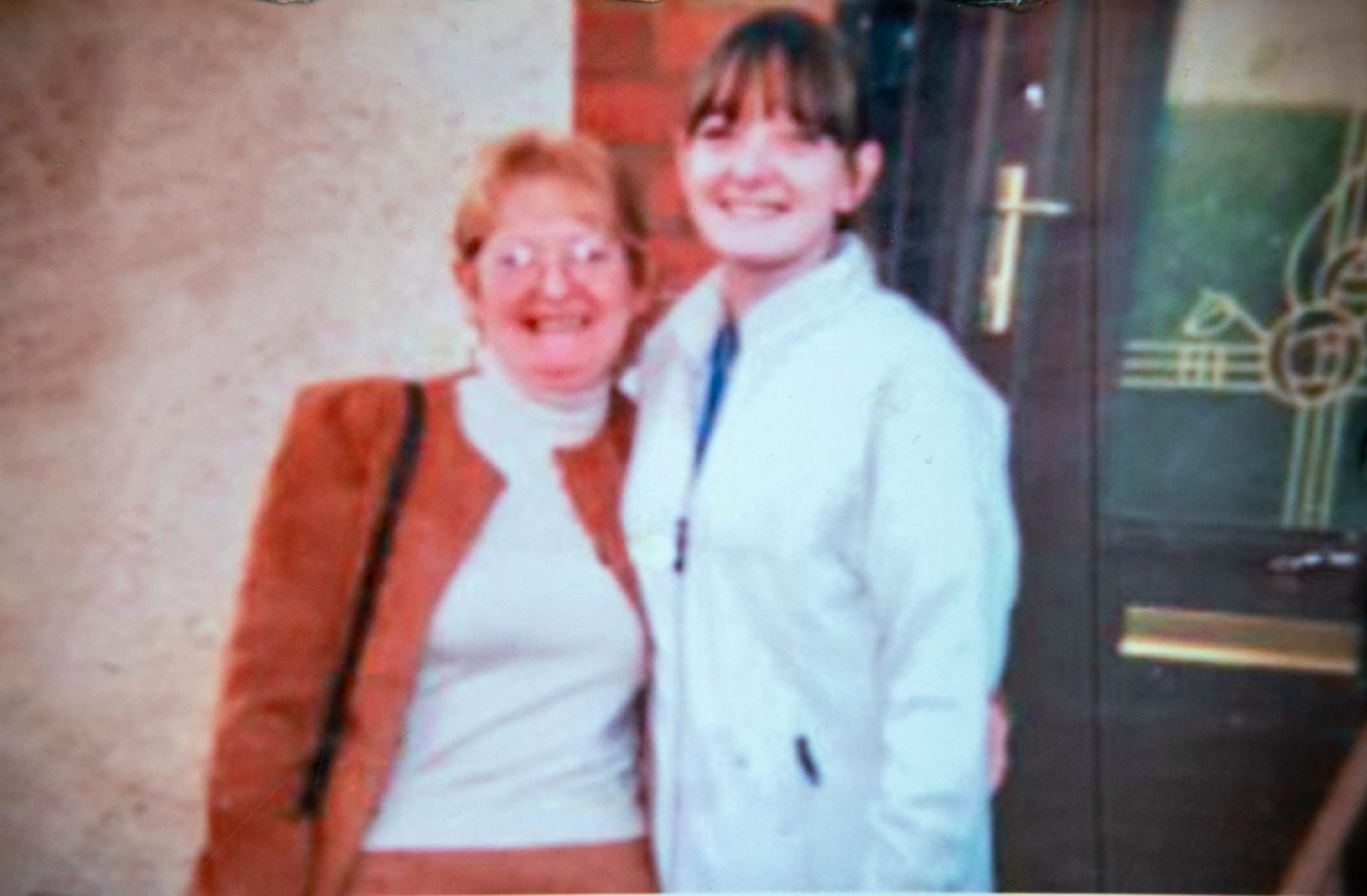 The FAI found the system governing health visits for people in custody – involving a custody whiteboard and flashing alerts – needed further scrutiny and found protocols for Police Scotland regarding people in custody who need medical help might not be "clear enough" for staff.
Sheriff Valerie Mays highlighted two issues. "Firstly, who should be responsible for arranging an examination by a healthcare professional when a custody is transferred from one custody suite to another.
"Secondly, how clear and obvious is any indicator or marker on the system that a custody has been marked as requiring to be seen by a healthcare professional. It may be appropriate for Police Scotland to consider clarifying who is responsible for arranging an examination by a healthcare professional in the situation where an examination has been requested but the custody is transferred from one custody suite to another.
"It may also be appropriate for Police Scotland to consider the custody whiteboard screen and whether the flashing green light healthcare professional alert is sufficiently obvious."
McLeod said: "There is no right of appeal or anything else. It is just not fair at all. Deaths in custody are not rare. People should be properly held to account when things go wrong."
Emma Jardine, of leading independent penal reform organisation – the Howard League Scotland, said: "The FAI process for deaths in custody is far from perfect.
"Recent research has highlighted a number of flaws in a system that isn't designed in a way that continuously informs future practice, leaving bereaved families without the small comfort of knowing that this could never happen again. There are no statutory requirements for any recommendations to be actioned and it's therefore unsurprising that many grieving families feel so let down."
Both the Crown Office and Procurator Fiscal Service and Police Scotland expressed their condolences to the McLeod family. The Crown said: "We extend our sincere condolences to Caroline McLeod's family for their loss.
"This case was fully investigated and all relevant information was given to the sheriff who made a detailed determination. COPFS is committed to investigating deaths in custody. We have created a new specialist team to improve delivery of this important public service."
Action demanded after 4,000 children held in custody by police
Police Scotland's Chief Superintendent Gordon McCreadie, divisional commander for criminal justice services division, said: "I would like to offer my sincere condolences to Mr McLeod and his family following the death of their daughter Caroline and I recognise the pain and suffering they have endured. On this occasion, we note the Sheriff's investigation found that engagement with a healthcare professional while in custody would not have prevented Caroline's death.
"Many people who come into custody are vulnerable and have complex healthcare needs. However, we seek to provide an appropriate level of care based on an assessment of these needs and risks and we are committed to ensuring the safety and wellbeing of those in our custody.
"We have invested significantly in improving our custody provision and detailed plans are in place to ensure this continues."
---
Former Lord Advocate: Investigate deaths in police custody like murders
Deaths in police custody should be investigated with the urgency and resources given to murder inquiries, according to a former Lord Advocate.
A review of forces in England and Wales by Dame Elish Angiolini published last year called for changes including stopping former police officers from leading investigations.
It also recommended "drying-out centres" as safer alternatives to police cells for intoxicated detainees. Her wide-ranging report made more than 100 recommendations including: the Independent Police Complaints Commission should have on-call teams to respond to deaths in custody 24 hours a day; investigators attending the scene of a death should have "experience of all steps necessary to protect a potential crime scene and secure evidence"; police chiefs should face misconduct charges if they fail to preserve the scene of a death.
Campaign group Inquest said the review was an "opportunity to save lives." Director Deborah Coles, said: "This seminal report is an indictment of the failing systems of investigation, learning and accountability which follow the long running issue of deaths in police custody.
"It is a hugely important opportunity to bring about changes that could save lives. The recommendations extend to the police service, health service and justice systems and are a blueprint for change that would benefit everyone. The value of this report must ultimately be judged by the changes it brings about."
Last year, the UK Government revealed 65 of Angiolini's recommendations had been implemented in England and Wales.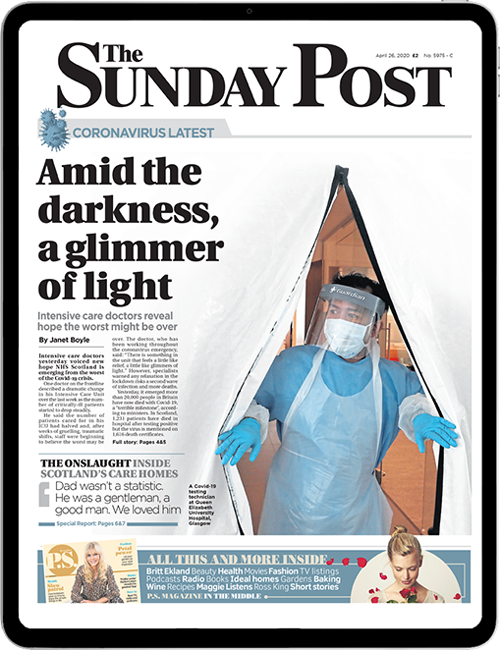 Enjoy the convenience of having The Sunday Post delivered as a digital ePaper straight to your smartphone, tablet or computer.
Subscribe for only £5.49 a month and enjoy all the benefits of the printed paper as a digital replica.
Subscribe